Once found exclusively at restaurants and bars, counter height tables are now also popular at home. These versatile tables are a great place to gather with family and friends, be it for appetizers, cocktails or a full meal. Thinking about buying a counter height table for your own home? Here are five styles to consider. Keep in mind that the ideal height for this type of table is between 34"-36".
#1: Industrial Style Bar Tables
An industrial-style dining table is casual, but chic— a look inspired by retrofitted lofts in old factory districts. Metal construction recalls work tables and drafting stools and promises to hold up to heavy use.
#2: Bistro Bar Tables
Recalling the charming cafes and brasseries of Paris, a French-inspired table is guaranteed to be stylish. It can be smart, too—with a shelf under the table top.
#3: Rustic Style Bar Tables
Tall, chunky tables in rustic woods are rooted in old-town pubs and bars—where raucous behavior demanded sturdiness. This hard-wearing look brings the same durability and rustic charm to your home.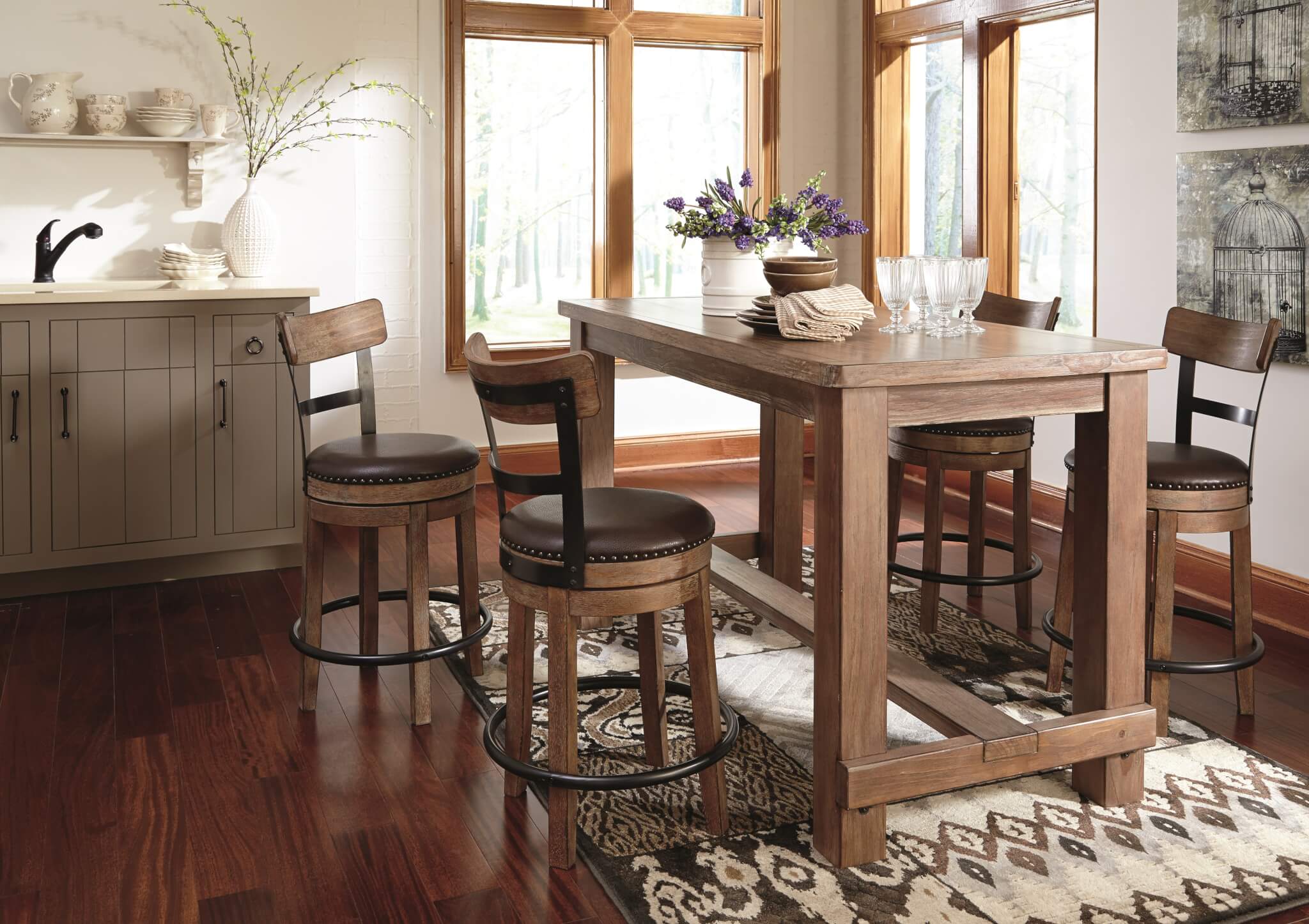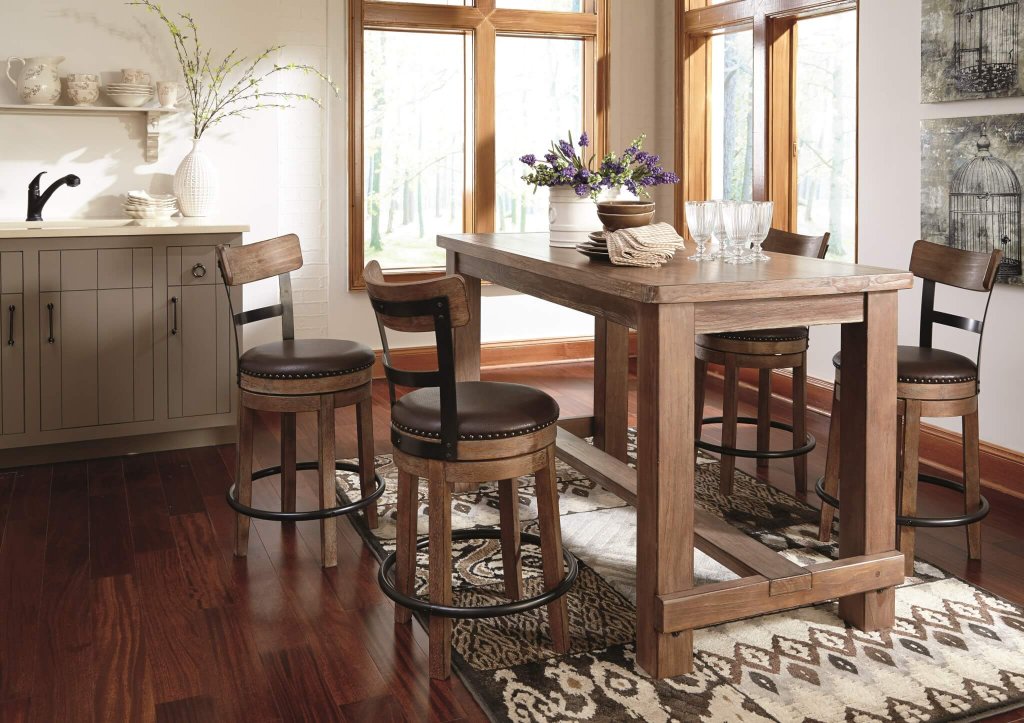 #4: Formal Style Tables
Dinner for eight takes on new heights. What better way to elevate your social life?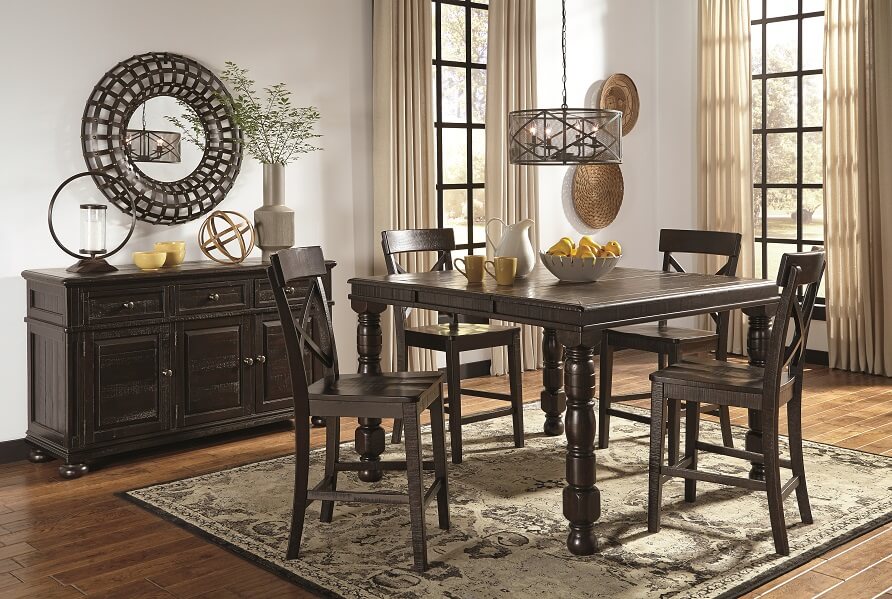 #5: Farmhouse Counter Height Tables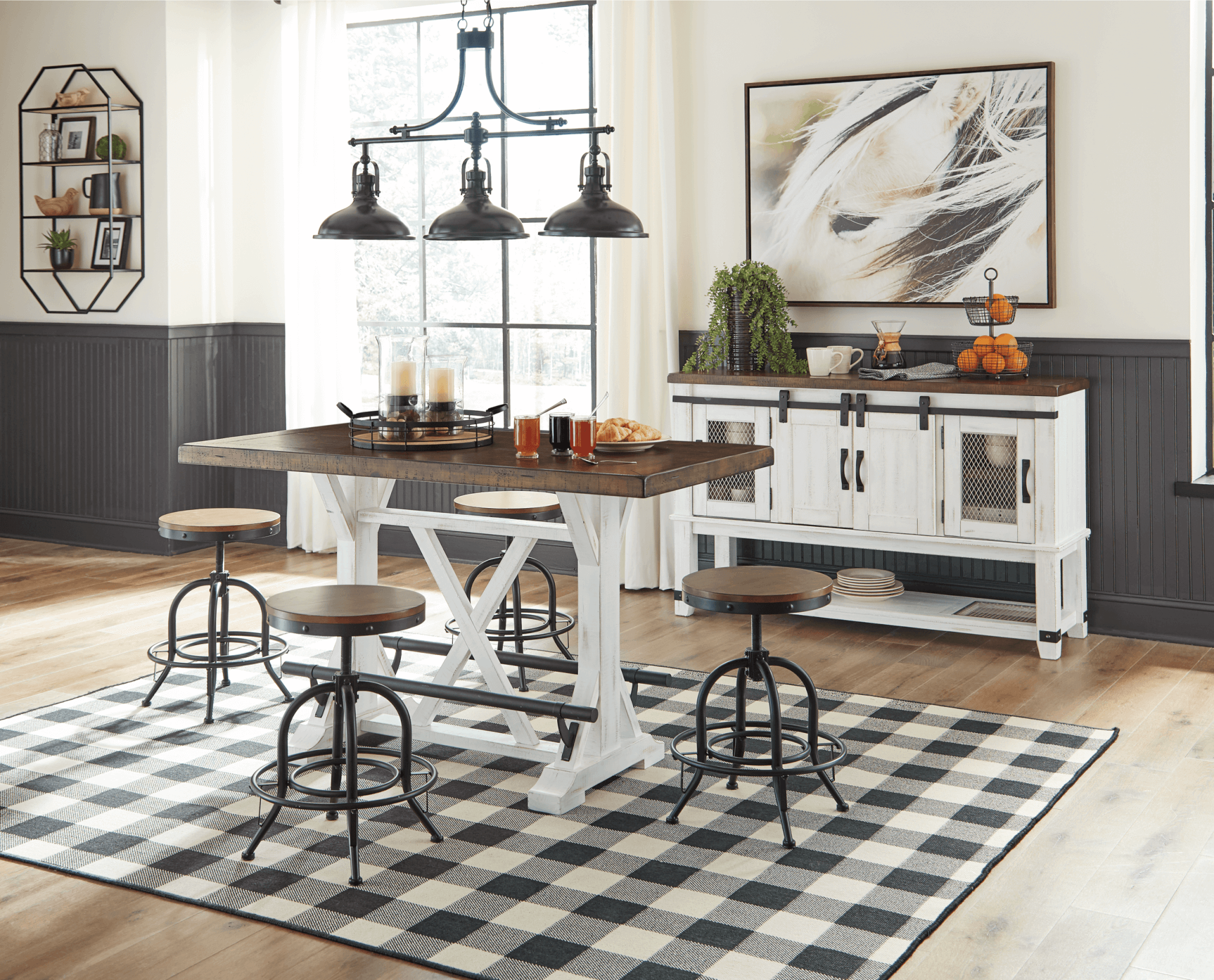 A narrow table with a trestle-style base recalls a time when families gathered to share their abundant harvest. At counter height, this vintage casual farmhouse table is perfectly updated for modern living.
Counter height tables make casual dining fun. Which style do you prefer?