Cozy, cuddly and comfortable are the magic words for a perfect lazy day experience. While some can unwind without the excuse of a national "holiday," others might require a little nudging. Whether you're an R&R regular or simply looking for a reason to take a break, make National Lazy Day worth remembering with these essentials:
Lazy Day Must Haves:
1. Comfy Socks
A cozy pair of socks are the perfect match to a supple sofa. Keep your toes as snug as a bug in a rug while cuddling up in your favorite fleecy blanket.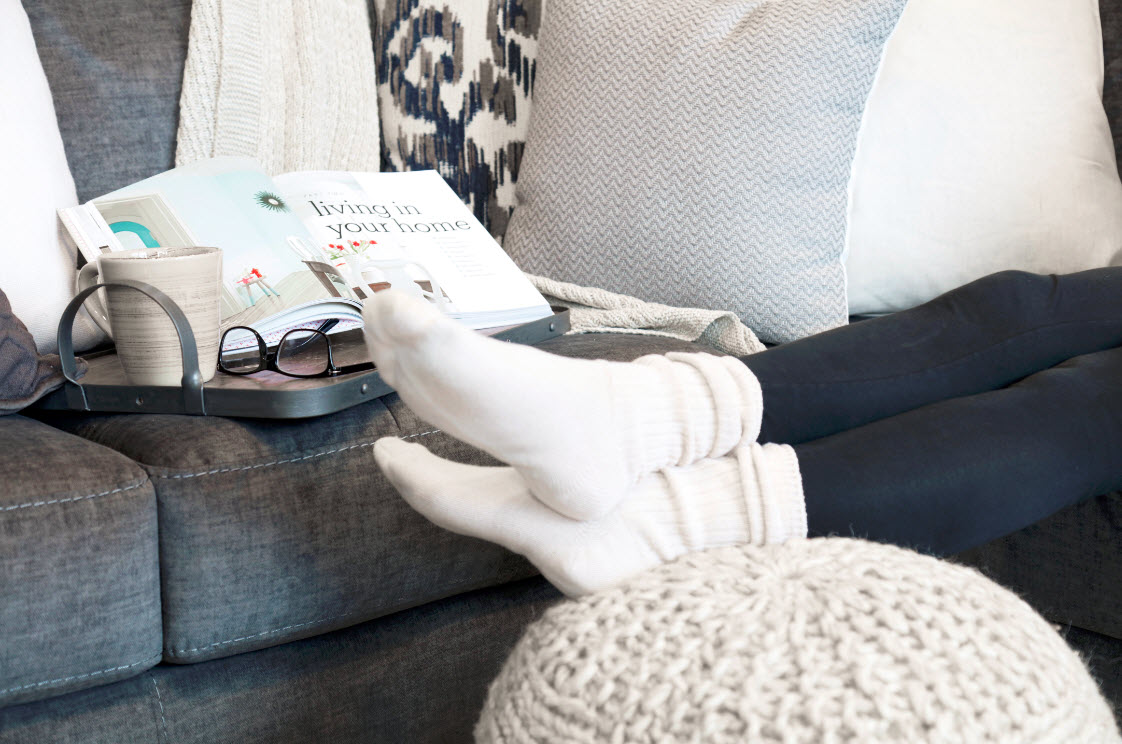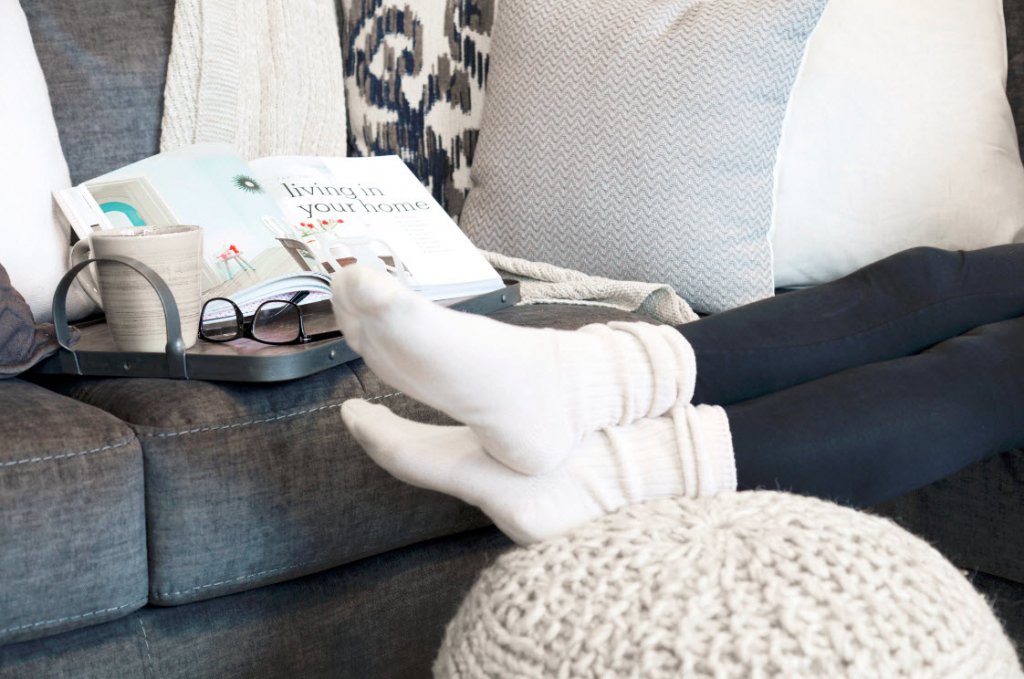 2. Coffee
Every lazy day calls for a tasty cup of coffee. Grab your favorite mug and relish in comfort with your plush pillow and bundled blanket.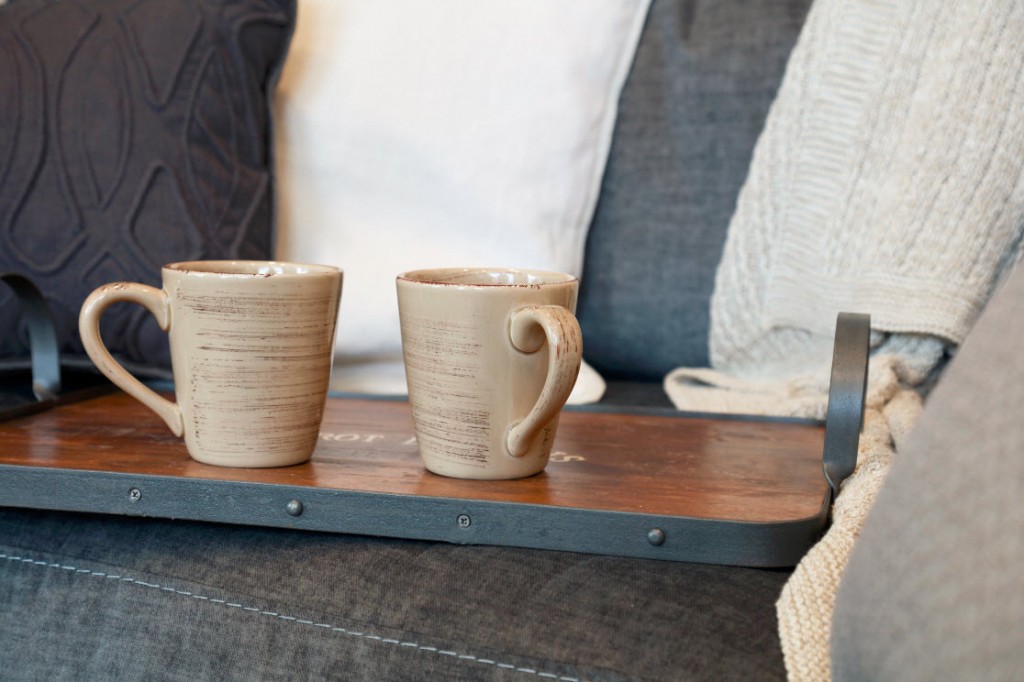 3. Book
Prop up your feet and binge read a novel of your choosing. Before you unravel your favorite story, make sure you have the three S's for support: snacks, sofa and soft lighting.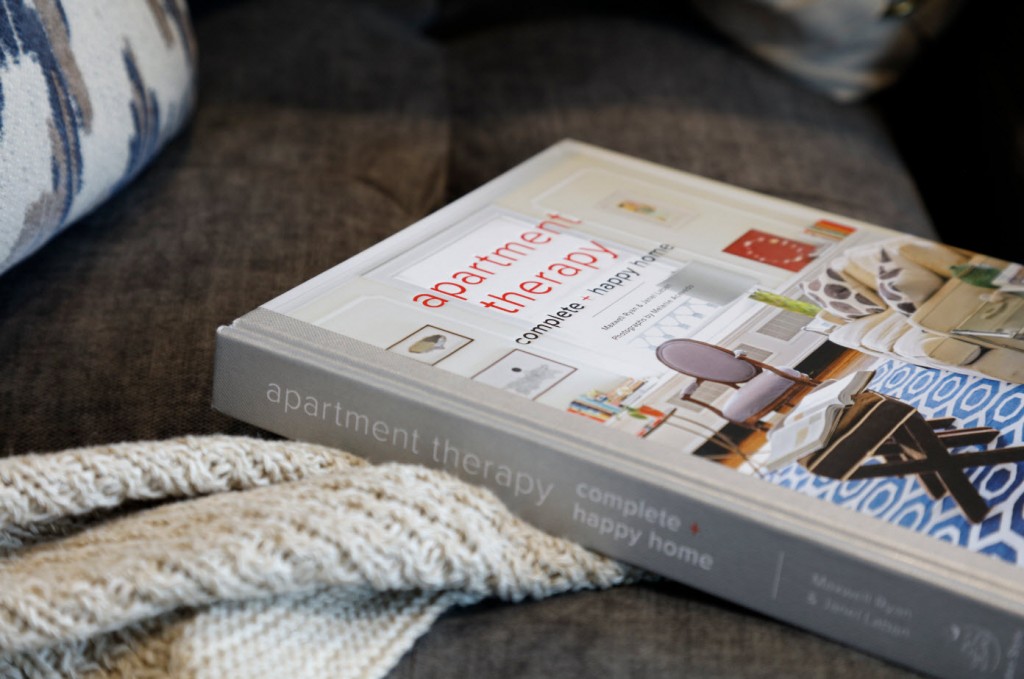 4. Popcorn
Pop some popcorn and cue your favorite movie. Let the buttery aroma take over as you wind-down for an evening on the sofa.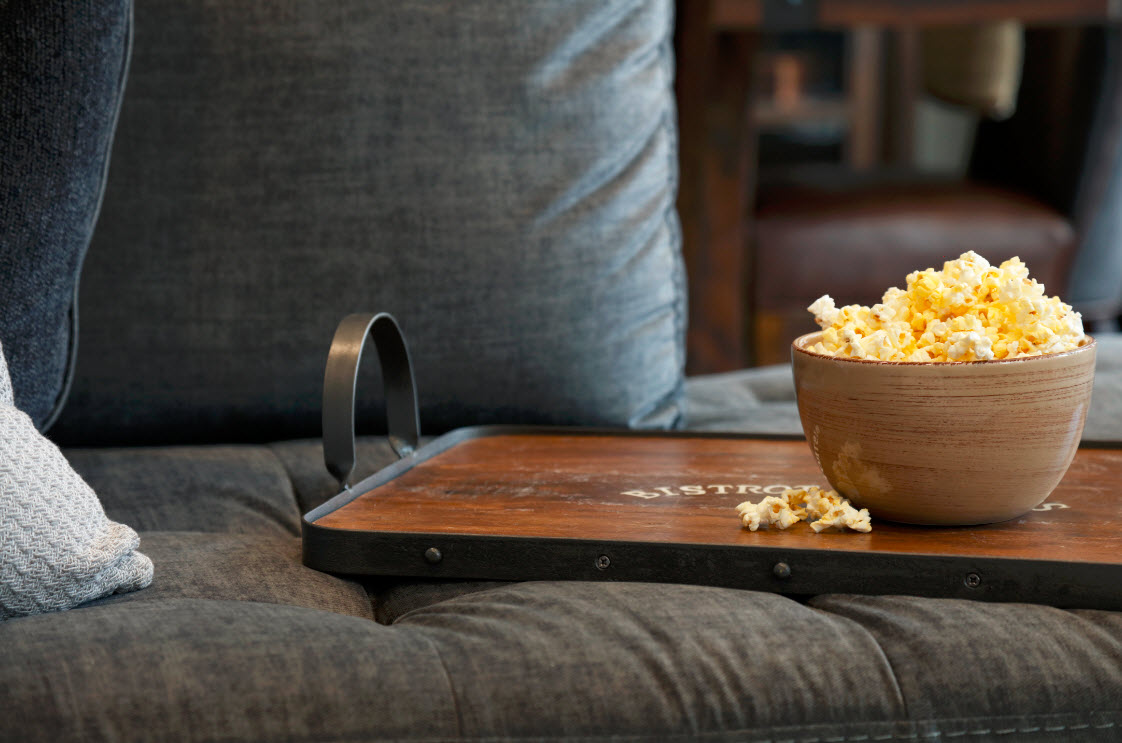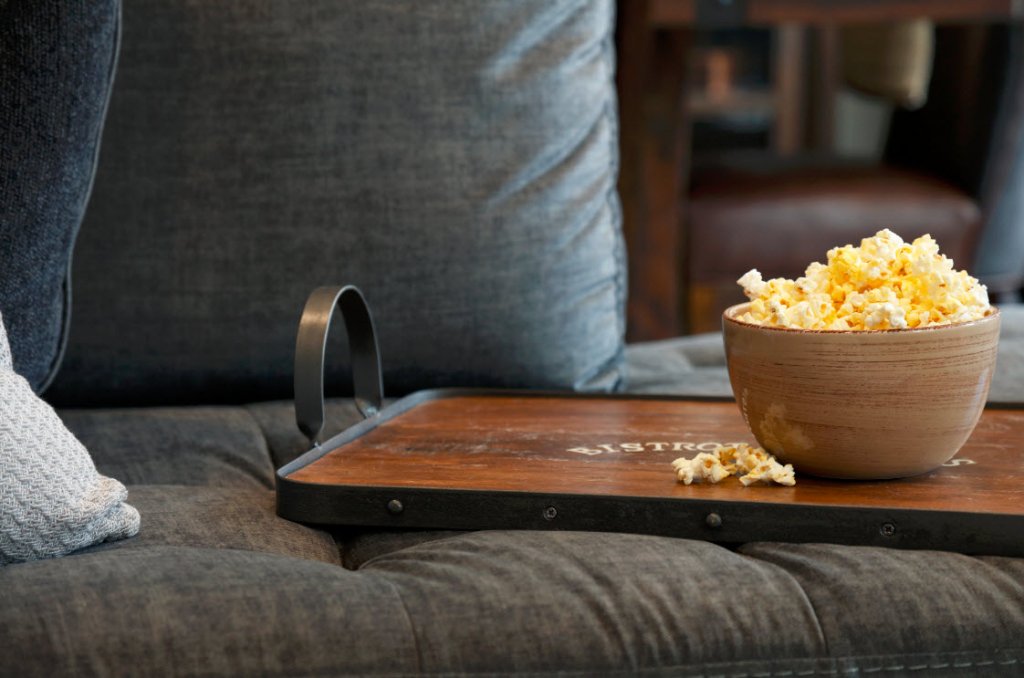 5. Intimate Lighting
Intimate lighting is inarguable for a divine lazy day celebration. Scented flameless candles create a tranquil ambiance and pose no danger if you doze off.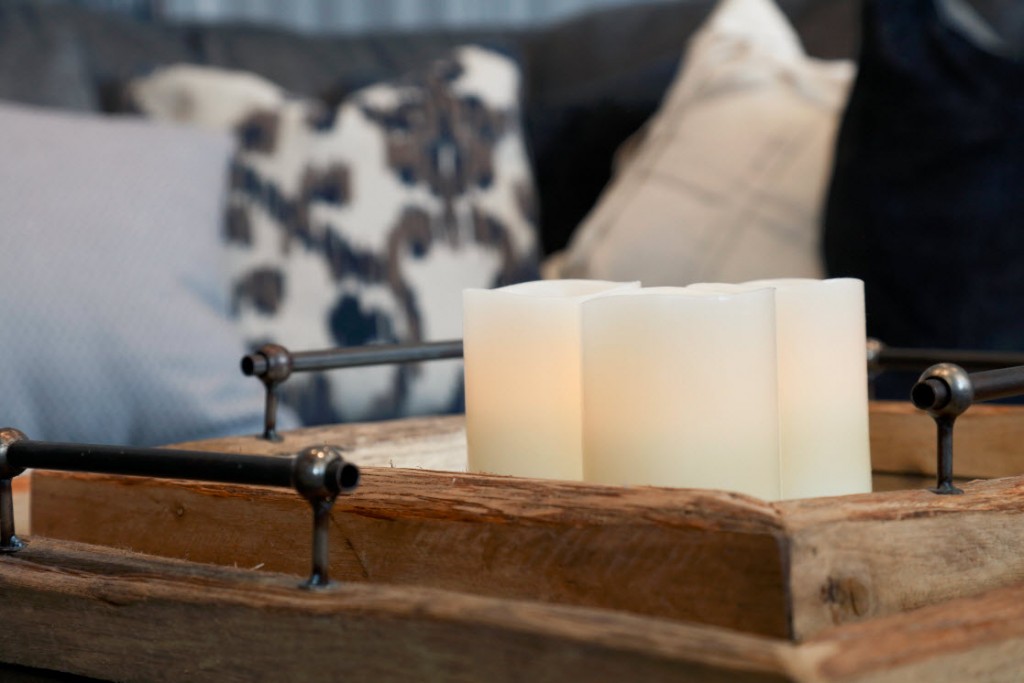 There you have it, the most important essentials for an exceptionally important day. Share your lazy day setup on Instagram using the hashtag #MyAshleyHome.