It's never too late to make a resolution, especially one that can be life changing. Now's the perfect time to improve your sleep, so you'll be more productive, mentally sharp, emotionally balanced and full of energy. Here's five helpful tips to help you get started.
TIP 1: CHECK MATTRESS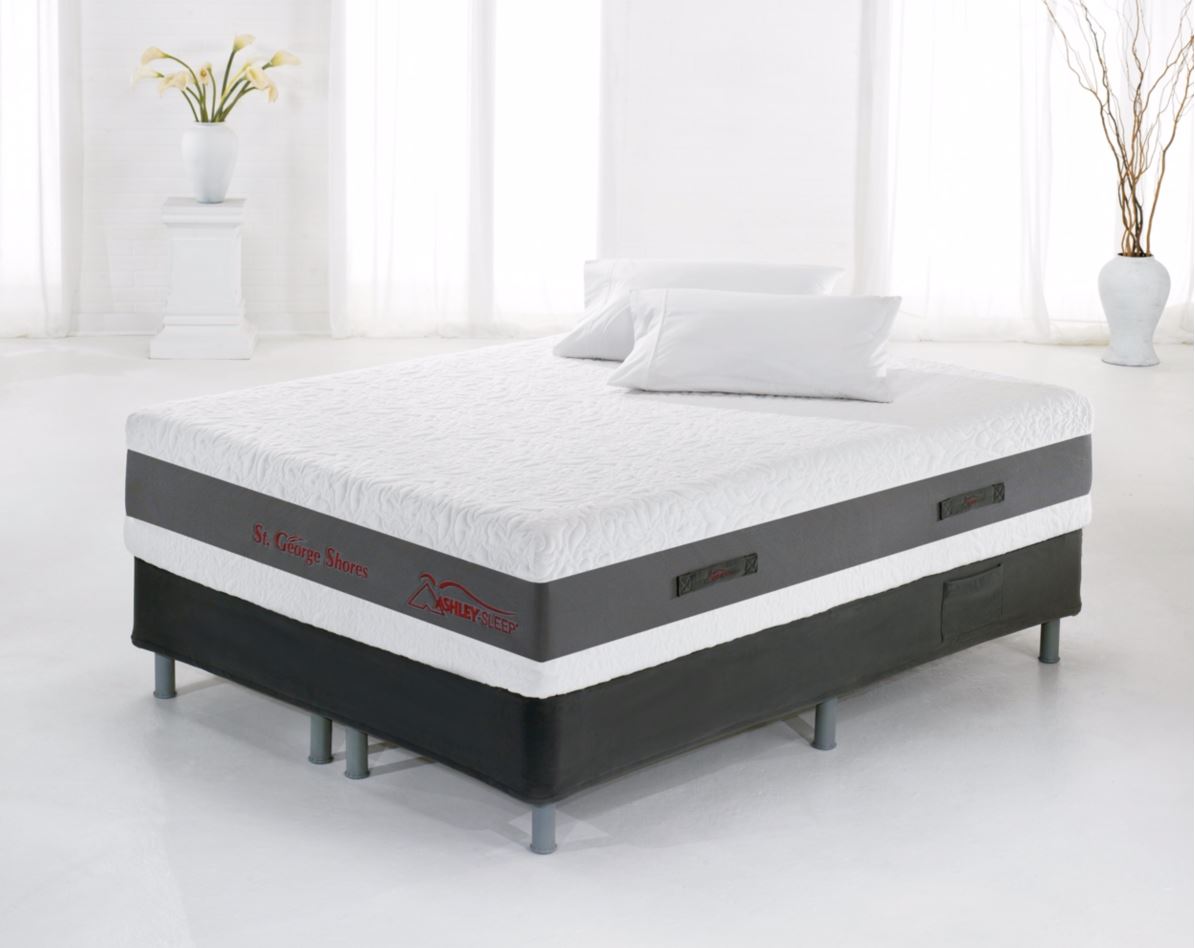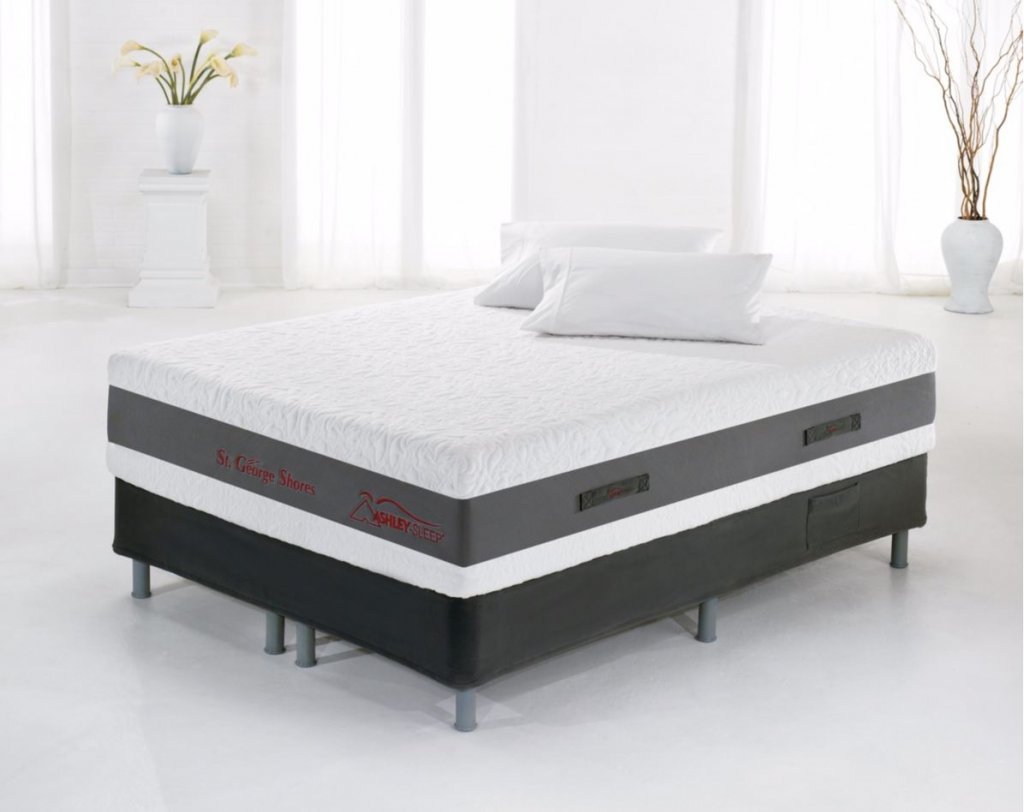 If the mattress is older than eight years or is sagging, it's time for a new one. Research and meet your needs with a wide selection of mattress types, including memory foam, hybrid, wrapped coil and innerspring. Suggested mattress brands include: Ashley-Sleep®, Sealy®, Serta®, Simmons® and Tempur-Pedic®. For ultimate sleep and help with snoring, consider an adjustable base or foundation.
TIP 2: ADD LAYERS OF COMFORT
What you top your bed with is important. If you don't have a memory foam or pillow top mattress, consider getting a mattress topper to add a layer of cushioned support, especially for your back. Invest in the best sheets, comforter, duvet and coverlets. Choose covers based on season to improve sleep comfort as room temperatures can vary. For cold months, duvets, wool and electric blankets add warmth. For warm months, light quilts or thinner blankets made of cotton, fleece and acrylic will help you stay cool. A down comforter is a great investment. They keep you warm in the winter and cool in the summer, plus, you can switch the duvet cover seasonally to give the room a fresh vibe.
TIP 3: REPLACE PILLOWS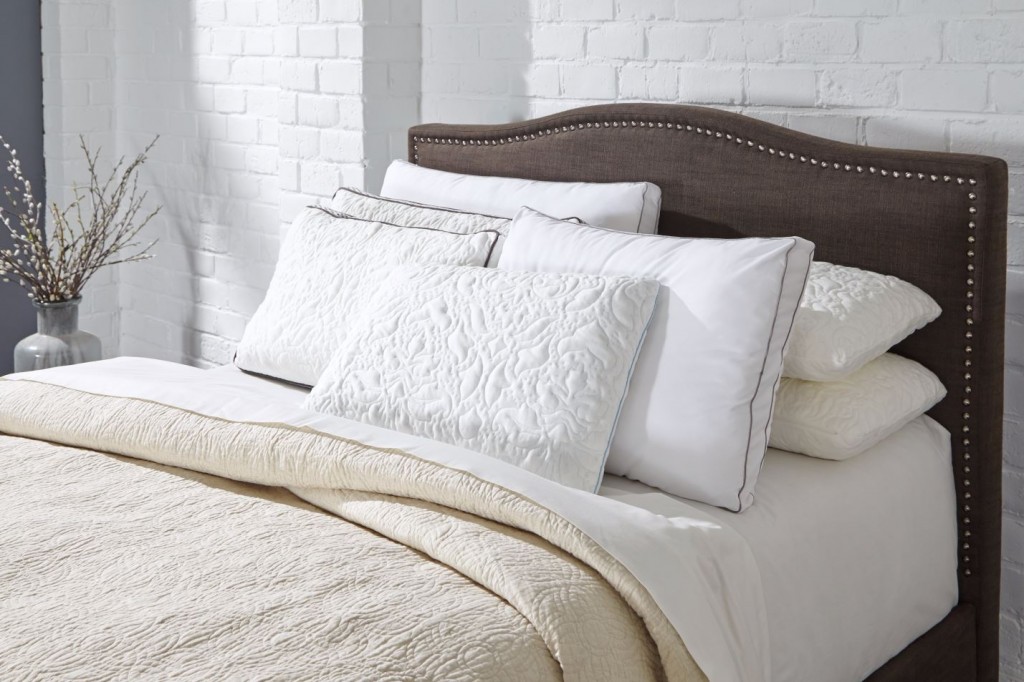 Is your pillow older than a year? If it is, it's time to get a new one for proper head, neck and shoulder alignment. Among many choices, try Ashley pillows with dual sides. These are perfect for all sleep positions because each side offers a different level of support: firm or soft. If you want to customize your pillow, the Ashley 3-in-1 pillow gives you options. Its two gel-infused ventilated memory foam inserts can be added or removed to make adjustments based on your sleep position. The firm supportive pillow is ideal for proper head and neck alignment, while the soft down feather pillow is perfect for cuddling.
TIP 4: MAKE ROOM SLEEP READY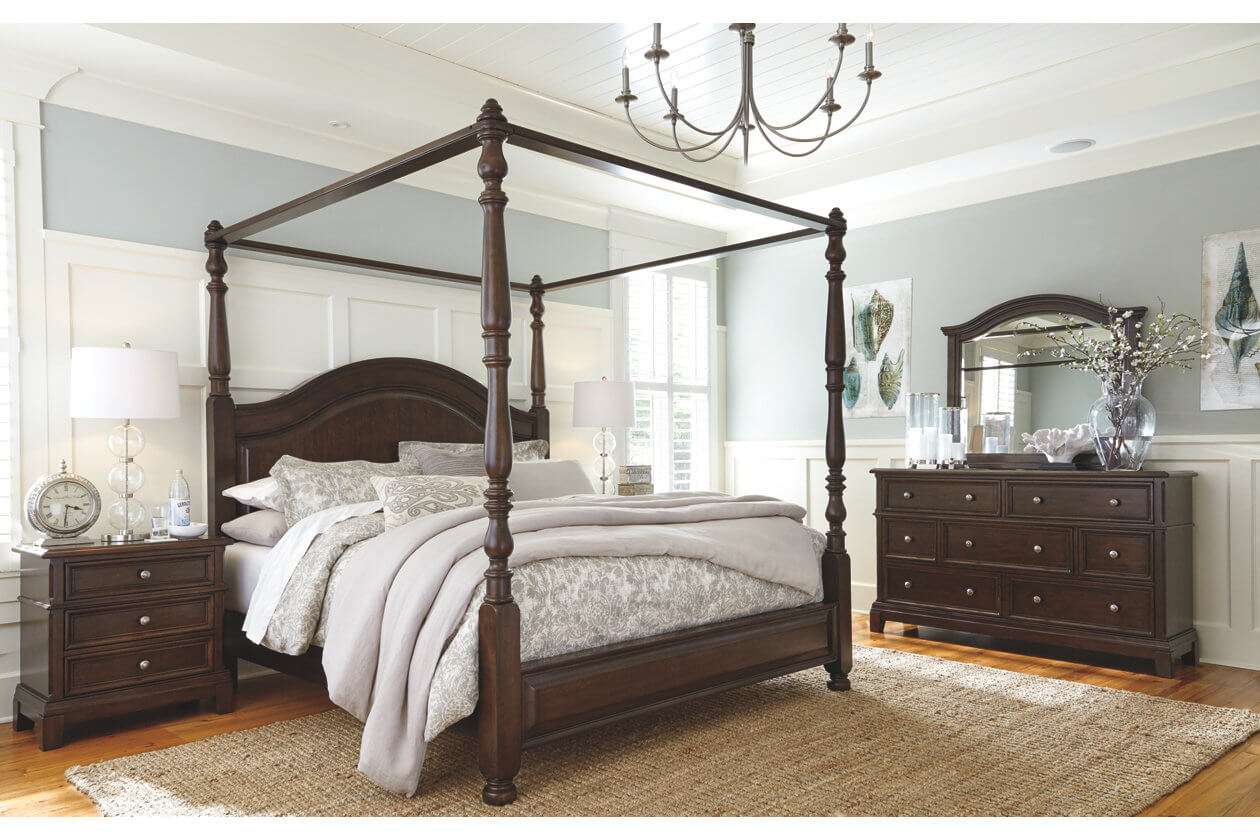 Improving a room's atmosphere can benefit sleep. What's more welcoming than a cool, darkened room filled with gorgeous furniture and familiar decor? Start by decluttering the room, but keep things that invoke great memories like pictures or mementoes. Give the room a fresh coat of paint in a calming shade, such as a muted blue, moss green, pale yellow, silver or a color that's meaningful to you. Look for new amenities to make the room more cozy and convenient. For example, add a nightstand with pull-out beverage tray, a dimming lamp and an upholstered headboard. Final touches may include, playing light background music or adding white noise, spritzing your pillow with a calming scent like lavender and hanging room darkening shades.
TIP 5: EXERCISE DAILY
Add exercise to your daily routine and you'll find it easier to sleep. Experts say the more vigorously you exercise, the more you'll benefit. Even if you only walk 10 minutes a day, sleep quality will improve over time. Relaxing, low-impact exercises, such as yoga or gentle stretching, are great alternatives. Be careful though not to exercise close to bedtime because you may get too energized.
What improves your sleep? We welcome helpful input below, so everyone sleeps better. Sweet dreams.