Brrr. It's cold out there. And despite what the thermostat says, it's cold in here, too. Rather than cranking up the furnace (and burning up your hard-earned money), you might want to take a few cost-conscious measures to make your home a warmer, cozier place to chill out this winter.
#1: Caulk Drafty Windows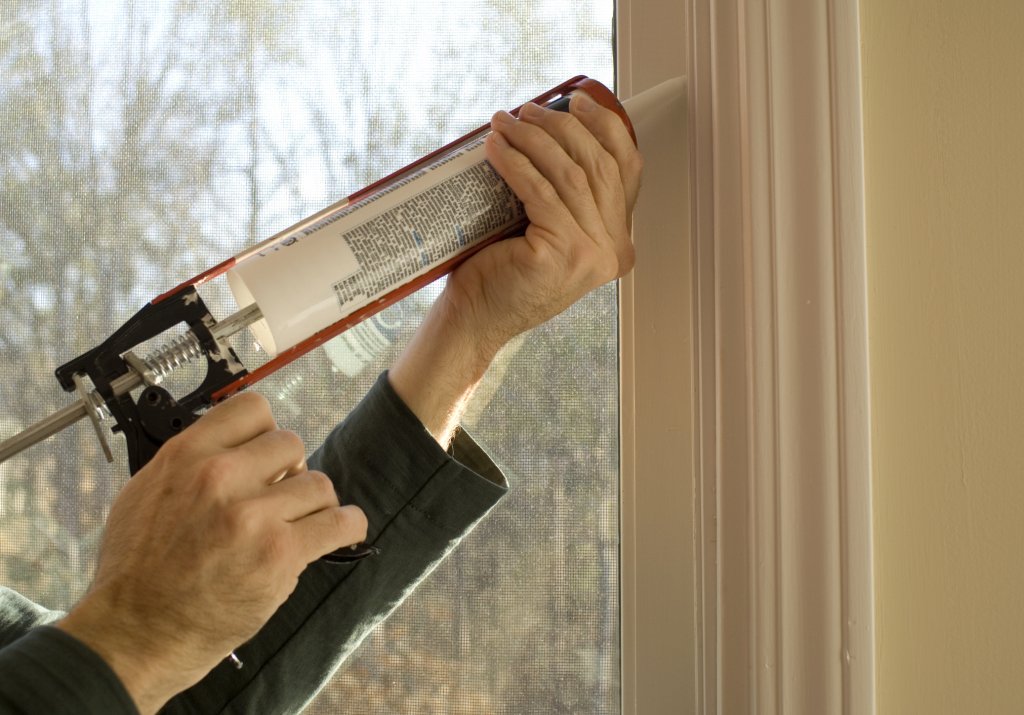 Especially if you have an older home, those original windows might be a source of substantial heat loss. One way to check for leaks: burn an incense stick near joints/connections. If the smokes flickers, it's time to seal up that draft.
#2: Open (and Close) Shades/Curtains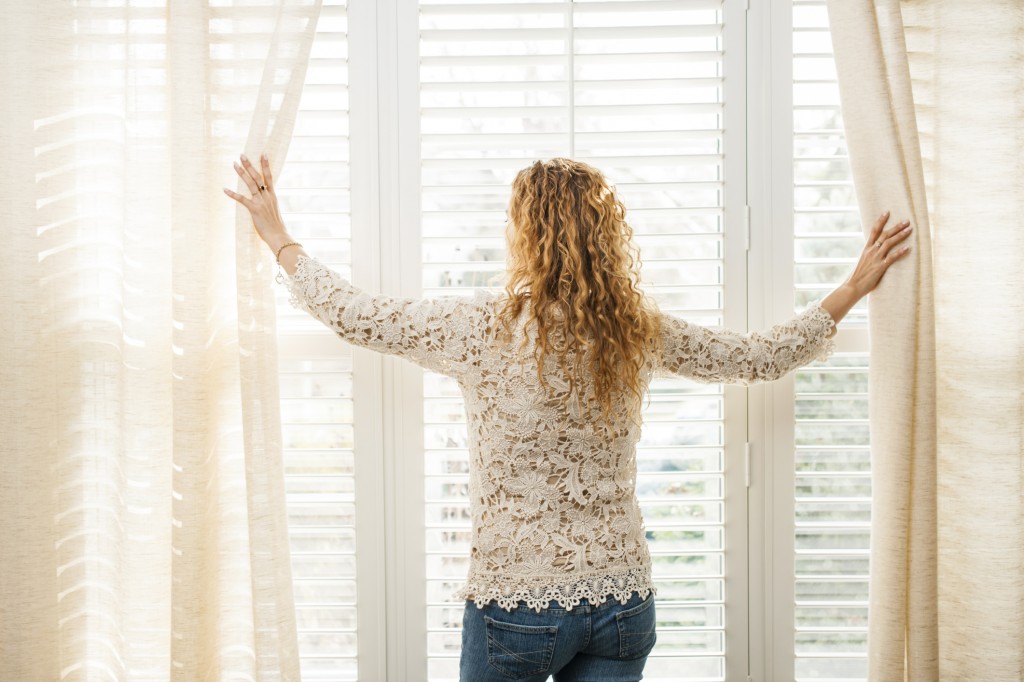 This winter, at night or on darker days, draw the curtains, blinds and shades to maintain warmth. When it's nice and bright outside, let the sunlight bath your home in natural warmth.
#3: Roll Out Area Rugs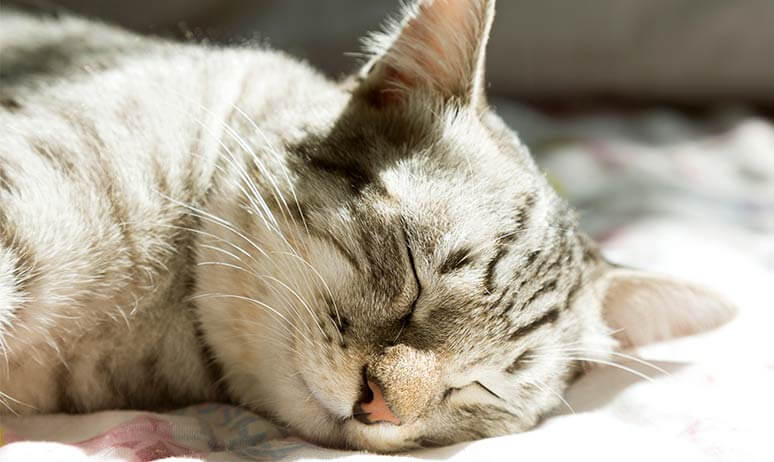 Keep heat from escaping through your floorboards (if your home is off grade) and warm up cold tile by laying down plush area rugs. Feel free to layer a fluffy shag rug over a low-pile rug. You're only limited by your imagination.
#4: Better Insulate Your Attic or Crawl Space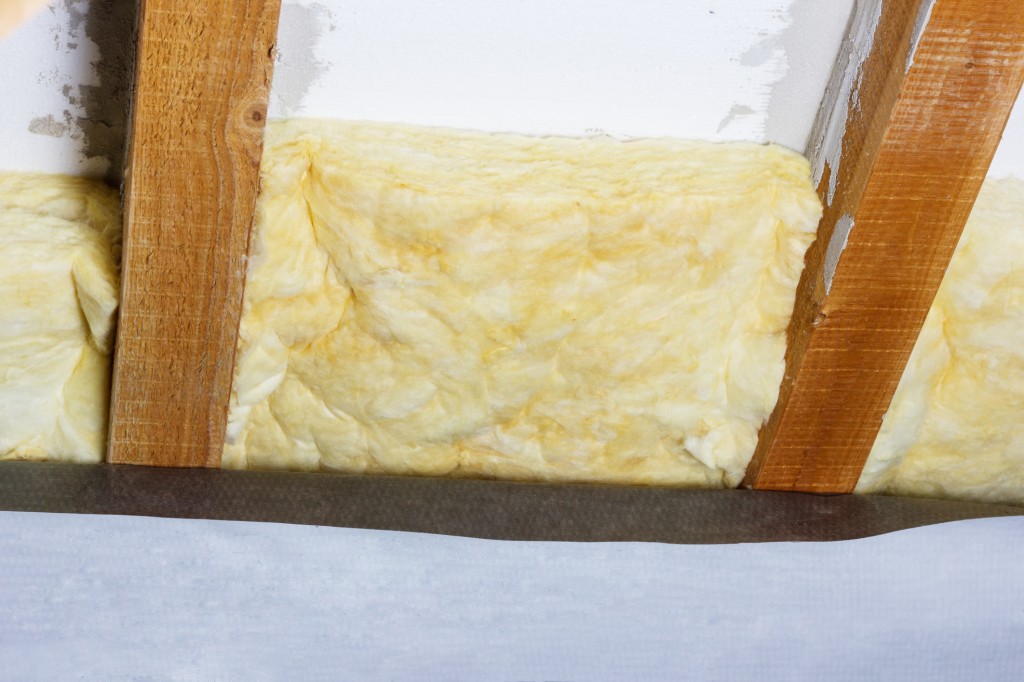 No, it's not a fun job, nor a glamorous one, but adding insulation to your attic might well cut your energy bill substantially, and that's a beautiful thing.
#5: Don't Be Burned by the Fireplace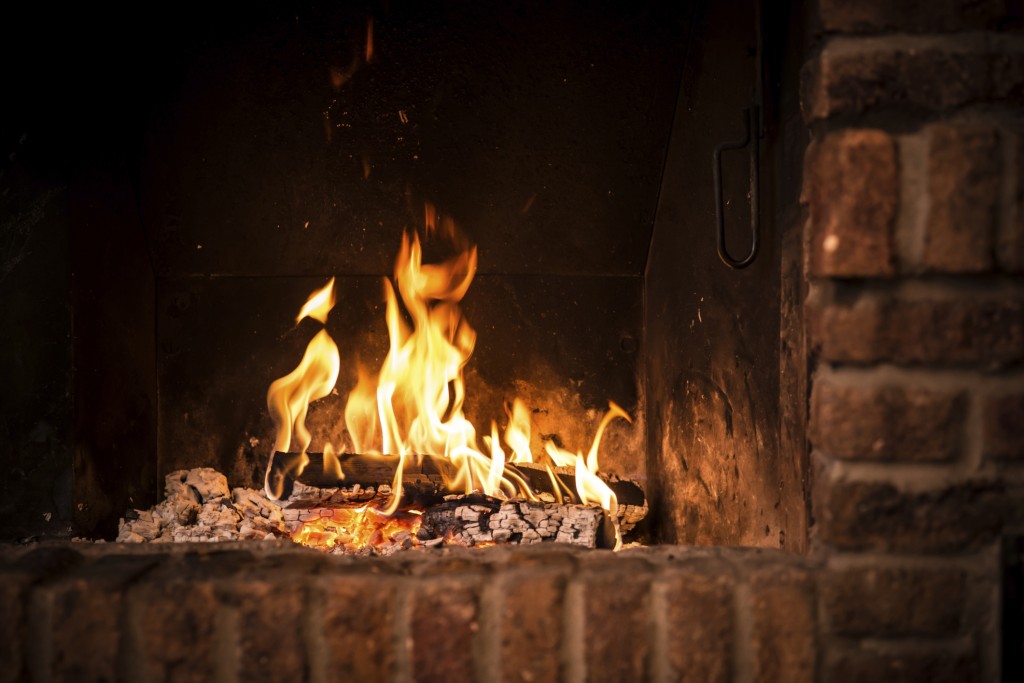 Yes, they're charming and romantic, but fireplaces (and chimneys) can send your money up in smoke. An open damper is essentially an open window! Even a small crack in the flue seal can let much cold air in and warm air out. You might want to purchase a "fireplace insulated blanket" or "fireplace insulator," which sell for around $50. Magnetized to attach to your fireplace's metal grate and they cover the entire fireplace opening for energy efficiency. And they're not bad to look at.
#6: Rotate Ceiling Fans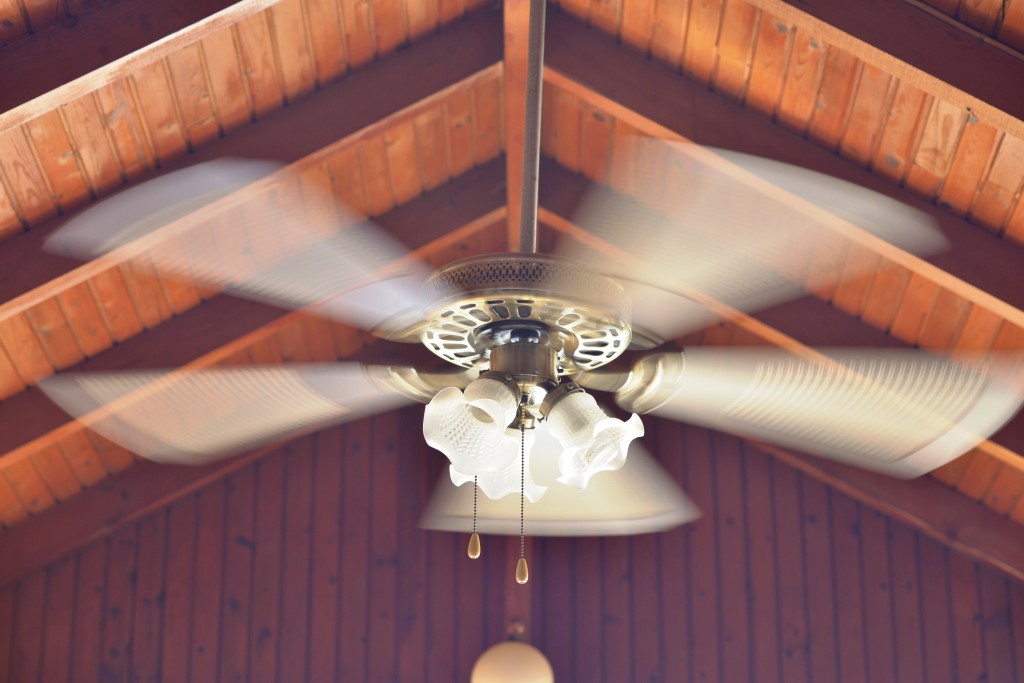 Check your fans for a rotation direction switch. During summer months, a counterclockwise spin pushes cool air down. During winter months, a clockwise rotation draws cool air up for a warming effect.
#7: Snuggle Up with Flannel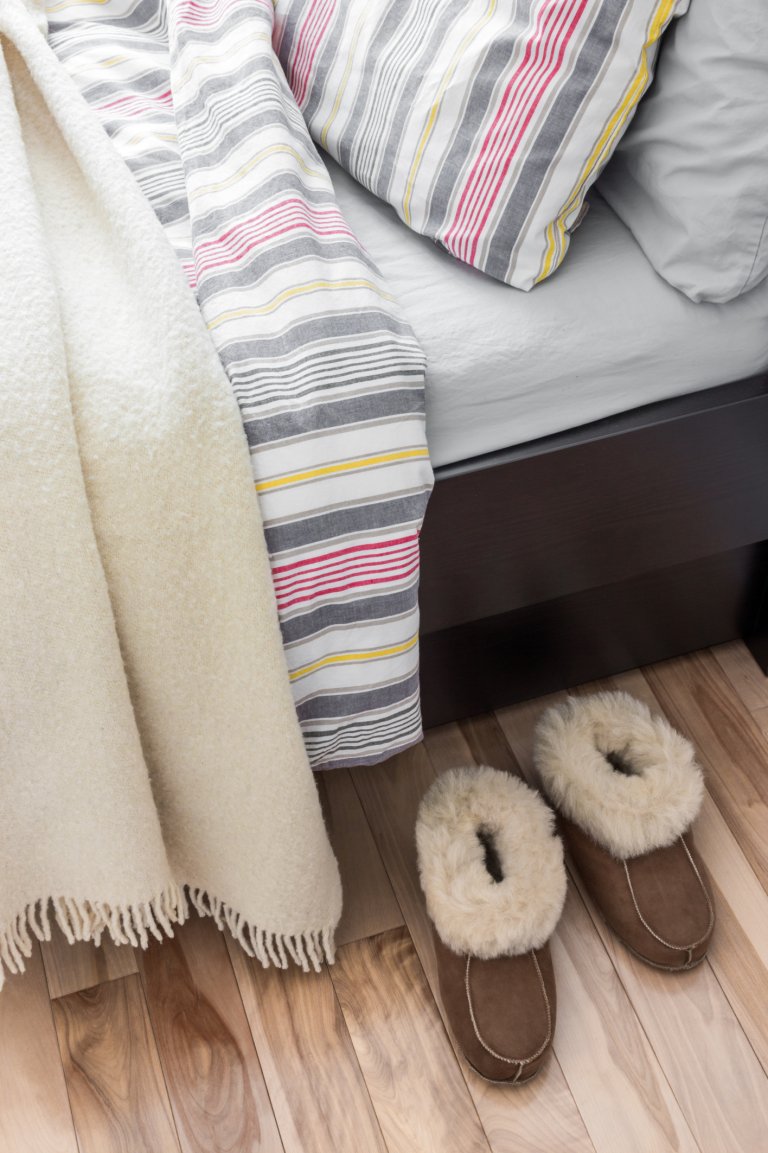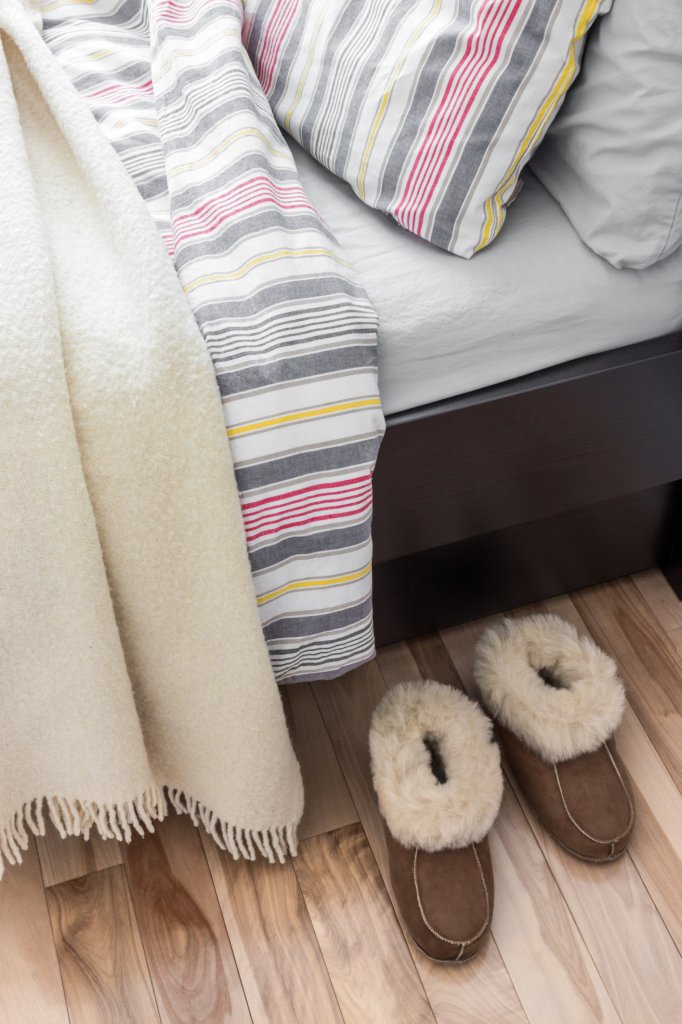 Winterize your bed with flannel sheets. They're wonderful for keeping you nice and toasty all night long.
#8: Go with Throws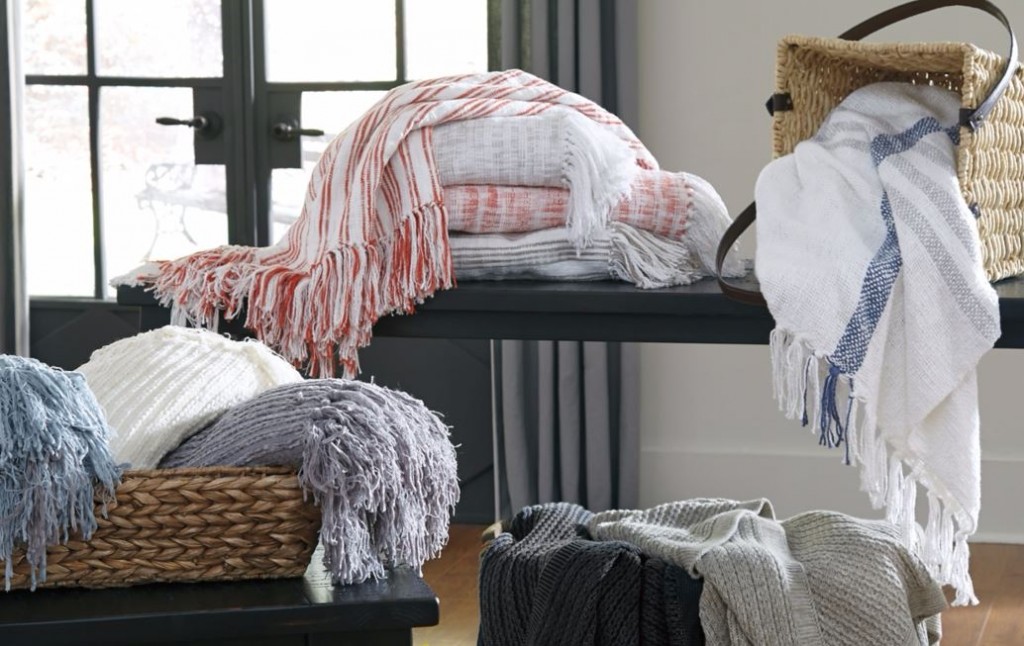 Comfy, portable and affordable, throws add color, texture and immediate warmth to a chilly space. Have them at the foot of a bed, slung over a chair or sofa or rolled up in a stylish basket so that they're there when and where you need them.
Have a practical tip for staying warm this winter? Feel free to share your suggestions in our comments section.