If you're like most parents, getting your child to clean his or her room is a major undertaking. What if there was a way to encourage a tidy kid's room without the yelling and threats of grounding? There is—in fact, there are several ways.
Give one or more of the following tips a try and you'll be on your way to a mess-free, stress-free bedroom in no time.
Cubbies, Shelves and Drawers
Providing a dedicated space in the kids room for every item is the key to having an uncluttered room. Since most kids have a plentitude of stuff—toys, books, clothes, gadgets… you name it—a bounty of storage space is a must. One of our favorite tricks is making use of baskets, bins and boxes. This is an excellent way to not only corral the mess but disguise it as well.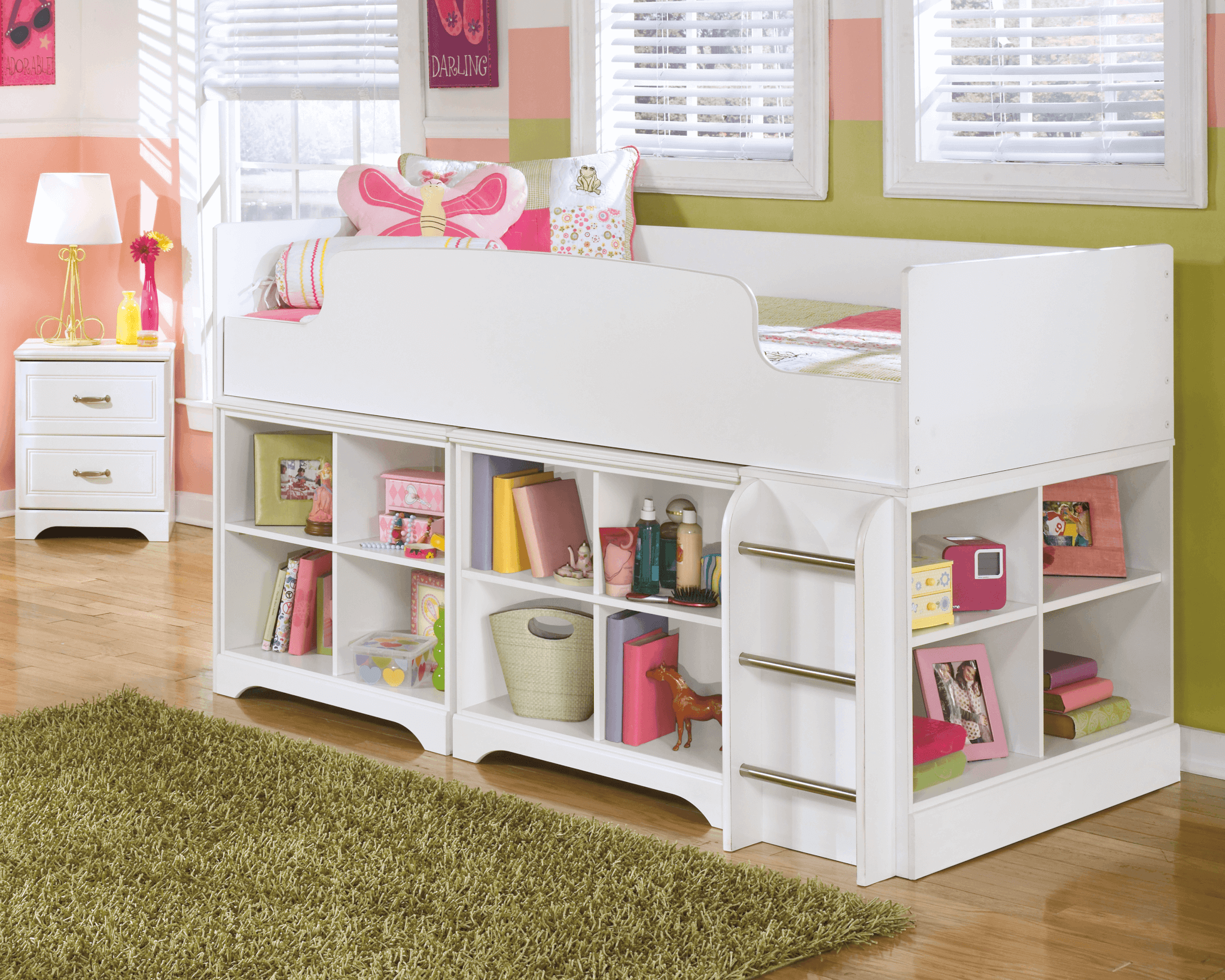 Every Inch Counts
Obviously, furnishings with small footprints are best in tight spaces. Even better? Small footprints that are taken to new heights. For instance, a loft bed takes up the same amount of floor space as a traditional bed, but also provides tons of storage underneath. If a loft bed is out of the question, consider a riser foundation for a traditional bed. Under-bed storage bins are a great way to store out-of-season clothes, mementos and lesser used books or toys.
When in Doubt, Throw it Out (Better Yet, Donate!)
Sometimes, no matter how hard you try, there simply isn't enough space to hold all of a kid's belongings. Talk to your child about donating some of his or her clothes and toys to less fortunate families. They can feel good about their philanthropy and you can feel good about the prospect of a tidier room.