It may have hit its stride in your parents' or grandparents' day, but midcentury modern is anything but old fashioned. The era's Danish Modern design, most recently celebrated in TV's "Mad Men", is a natural draw for the new minimalism movement, with sleek lines and streamlined pieces that offer clutter-free comfort and low-slung appeal.
Introducing midcentury modern into your 21st century home without turning it into a time capsule can be tricky. Here are 7 style tips to make your home cool and not, well, maddeningly retro.
7 Ways to Add Midcentury Modern to Your Home
Show Some Leg
Tapered legs, especially when set at an angle, are a hallmark of midcentury style. Rounded legs elevate furniture off the ground to occupy minimal space. Designers during this time focused on smaller scale multipurpose designs that offer mobility and versatility.
Declutter
Gone is the ornate fussiness of earlier periods; midcentury modern is all about clean lines, simple style and keeping clutter at bay. Furniture that offers storage space is just the thing to keep the room tidy and allow spaciousness to take center stage.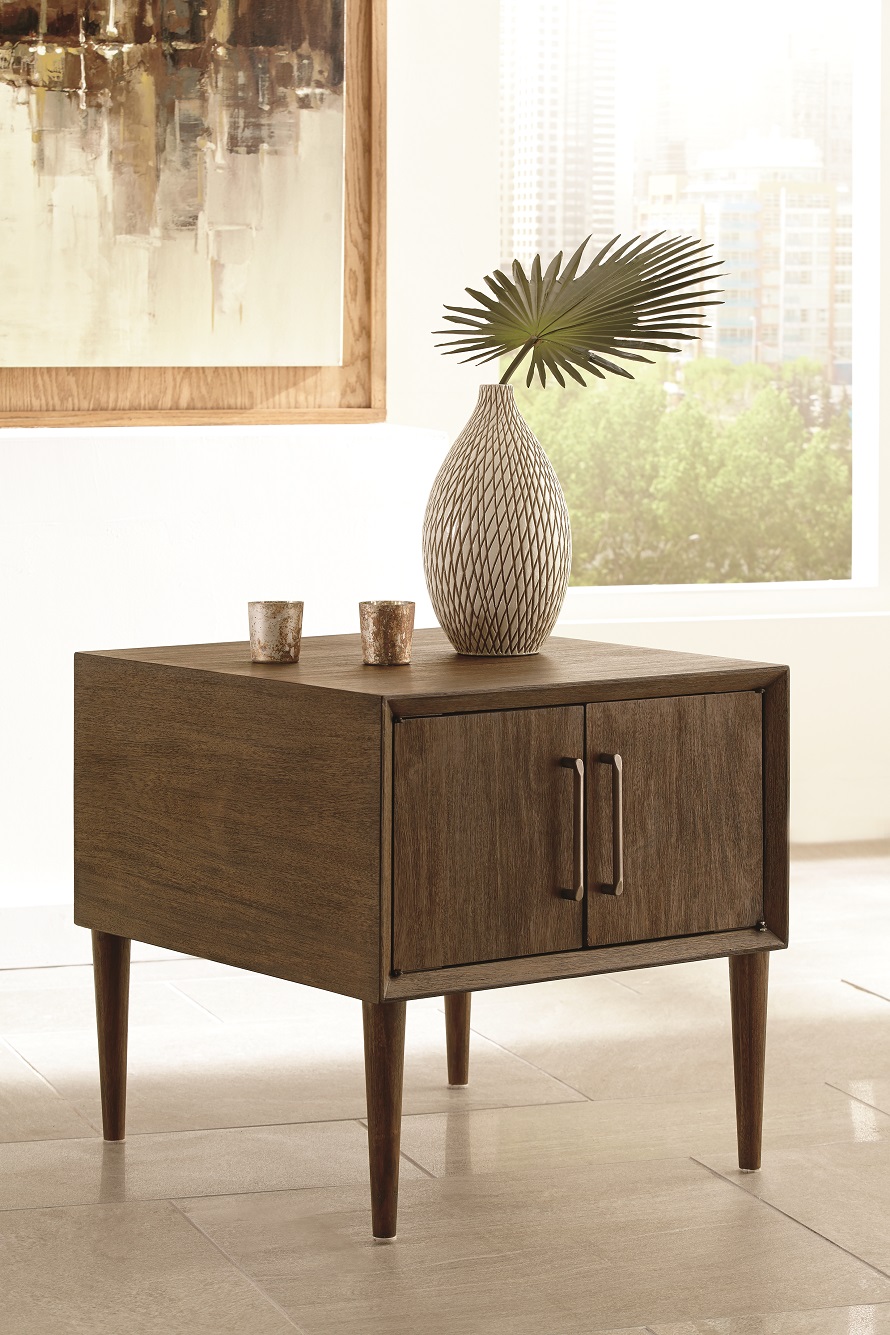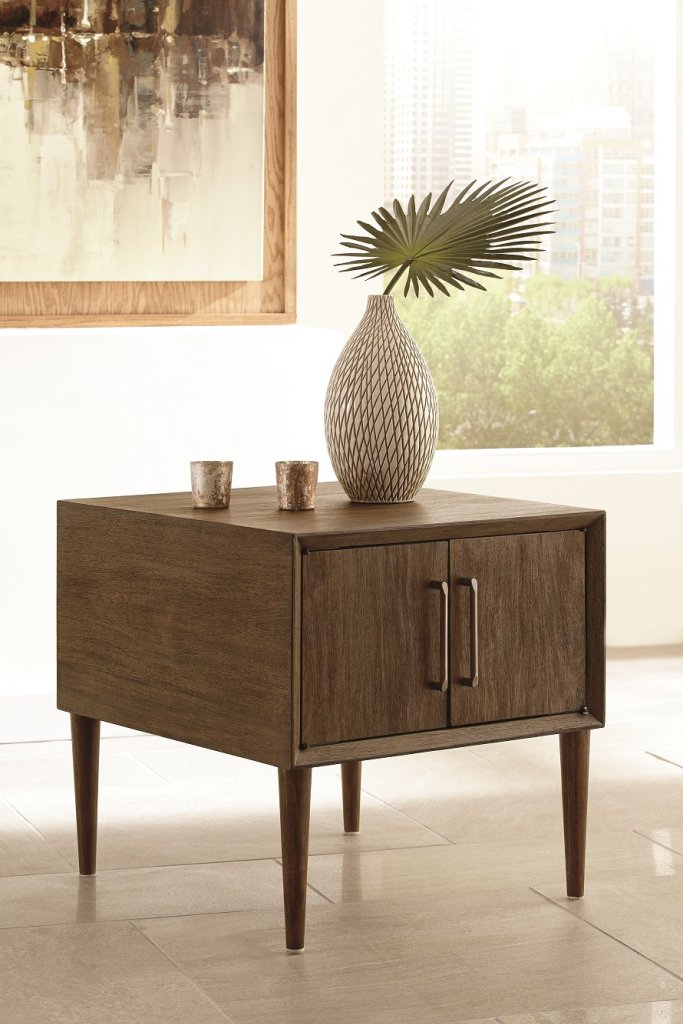 Invest in Bold Lighting
The race to space landed in midcentury modern's heyday, so it's no surprise to see science-themed influences. One of the most famous designs of the era is the Sputnik ceiling light, named after the Soviet satellite that launched the space race. It's an iconic nod to the Atomic Age that transcends its celestial roots and has become a classic.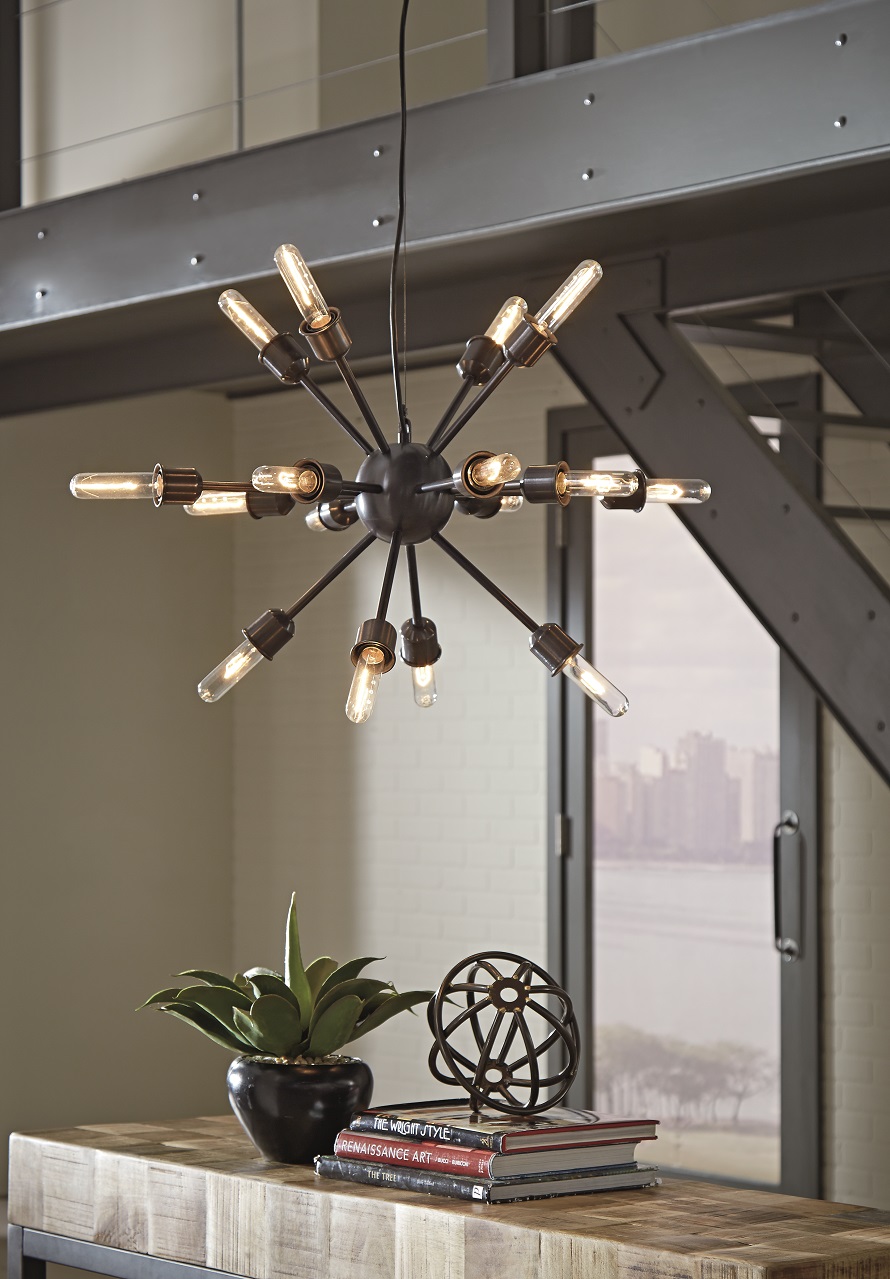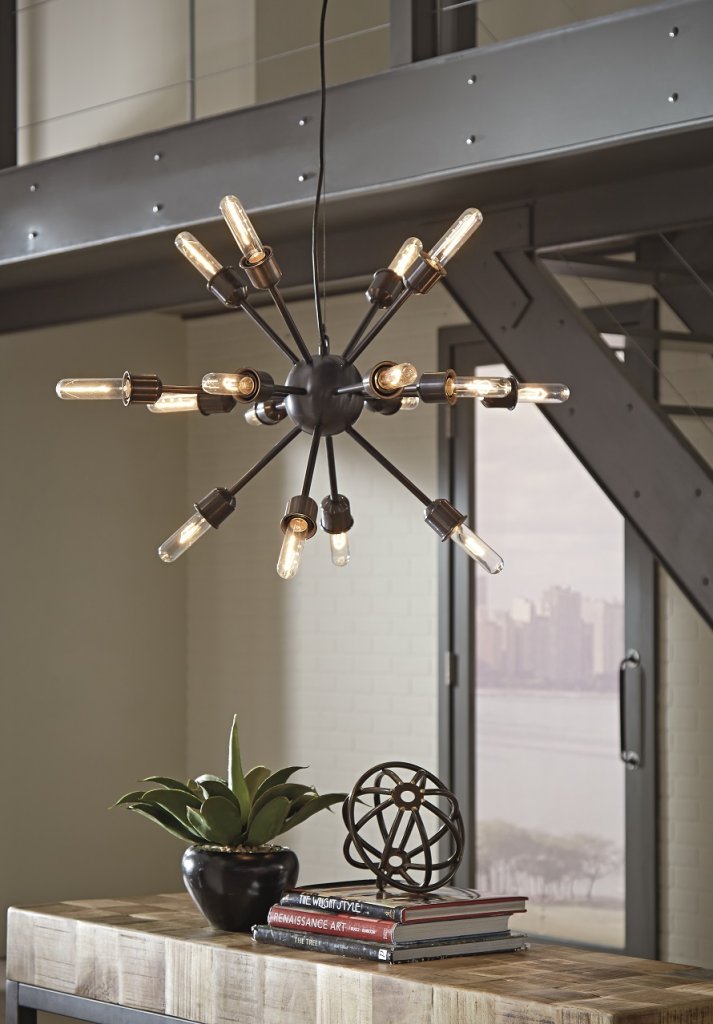 Mirror, Mirror
During the same time that the Sputnik light got its name, the classic sunburst mirror got an atomic upgrade. Newer versions became known as starburst mirrors.  Adding one or two as wall decor is a quick way to bring some mid-century modern into your home without making a huge commitment.
Stay Neutral…
Your madly mod pieces require a neutral backdrop, and nothing lets furniture and accessories take the spotlight like white walls. Because the backdrop is plain, the graphic print rug and chairs can shine.
Or Go Bold
If white is too sterile, look for bold, large print wallpaper. A word of caution: a little goes a long way, so paper only one room – or one wall in that room – in order to make a strong, but not overpowering statement.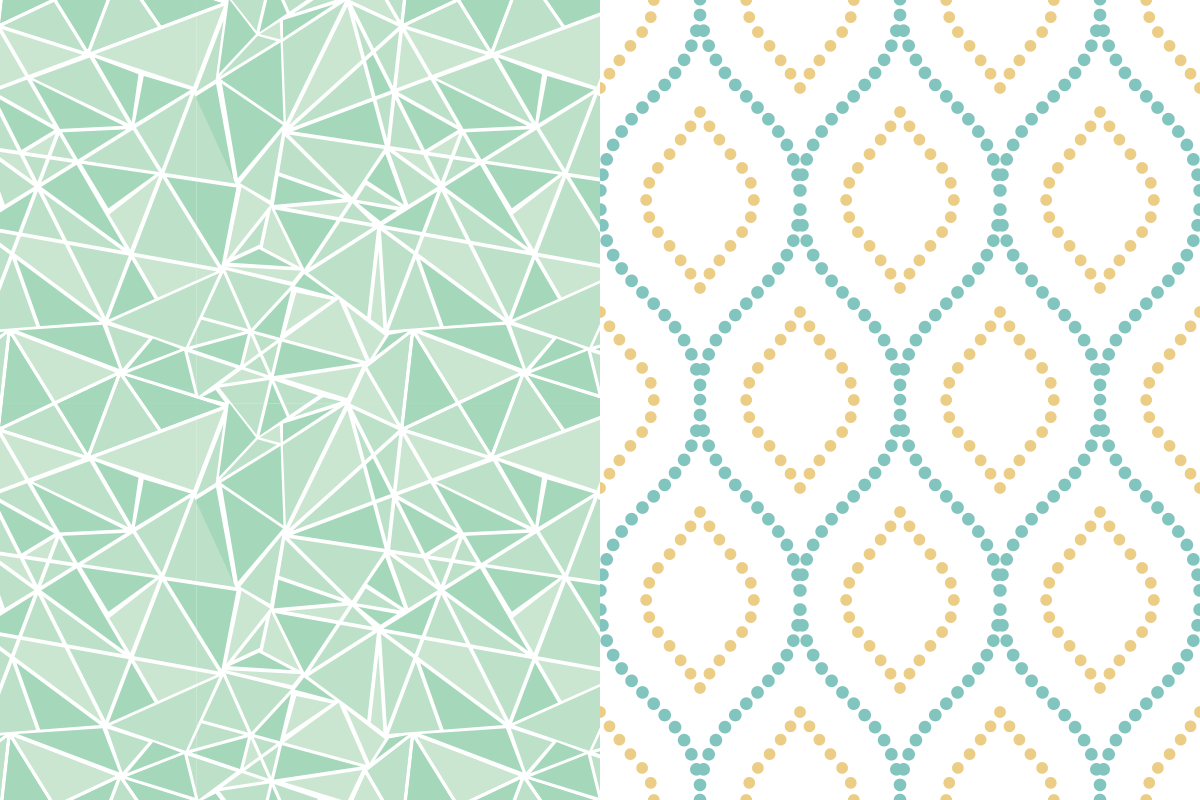 Don't Be Afraid to Mix it Up
To keep your home from looking like a set from a TV series, mix in a few midcentury modern pieces with your existing decor. The era is a natural fit with other design styles, especially modern industrial. Our Urbanology lifestyle collection is perfectly suited to the urban loft look.
Have you indulged in your love of midcentury modern? If so, share your ultra-cool look with us at #myashleyhome.