If you aren't an Airbnb host yet, chances are good that someone in your social network is. Meet Rachael G., who along with her husband have rented out their Nashville home since early 2016. In addition to the added income, Rachael loves being in control of when and who she rents to, as well as the rental fees. Here's a few of her tips for being a host and making guests feel at home.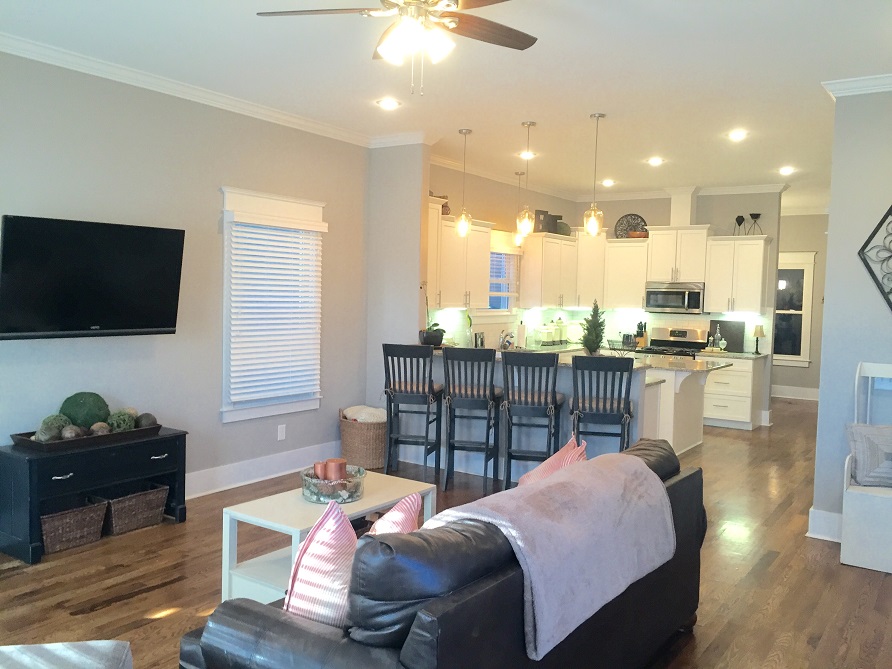 Get the Proper Permits
Many municipalities require hosts to have a short-term rental permit. "We learned about this the hard way," Rachael said. "The city monitors Airbnb. After reading reviews on our page, the city served us with a court date and we ended up being fined for failure to produce a permit."
Know the Costs
Listing on Airbnb is free. They take a three percent host service on each reservation. More than one tax may be involved, depending on where you live. "We pay the six to eight percent city sales tax and a $2.50 occupancy tax for each night's stay," Rachael said. "Put aside money from each stay to cover all the taxes. If you don't pay the city by the end of the year, they won't renew your short-term rental permit."
Identify your Audience
"We rent all year long but summers are huge in Nashville, mostly because of the (Country Music Awards) and Fourth of July. You can rent your house out every weekend if you wanted. But we're being picky and renting only to couples, bachelorette parties (Nashville is second only to Vegas in this past time) and other all-chick getaways."
Keep Your Keys Safe
"Guests are given a code to the lock box on our front door. We keep one key in it and if they lose it, we're always nearby to get them back in. So far, there's been no reason for handing out multiple keys."
Lock Away Personal Items
"If you really treasure something, put it under lock and key. My husband and I stow all the important papers and valuables in two deadlock bolted closets."
Make Your Home a Hotel
"We have separate sheets, pillows, comforters and towels for our guests and of course, we launder them after every guest visit," says Rachael. "There's also a dedicated space in our pantry and in the fridge for guests to bring their own items."
Create a Guest Booklet
To make the Airbnb guest experience even more personal, Rachael created a booklet to help them get acquainted with the hosts, the home and the neighborhood. "We tried to cover everything a guest would want to know—for example, how to use the WiFi and TVs, where extra linens are stored, things to do and where's the nearest Walgreens."
Be Flexible
"Flights get delayed and canceled. Guests enjoy the city too much and don't leave on time. Things happen!"
If you have an Airbnb hosting suggestion, share it here.