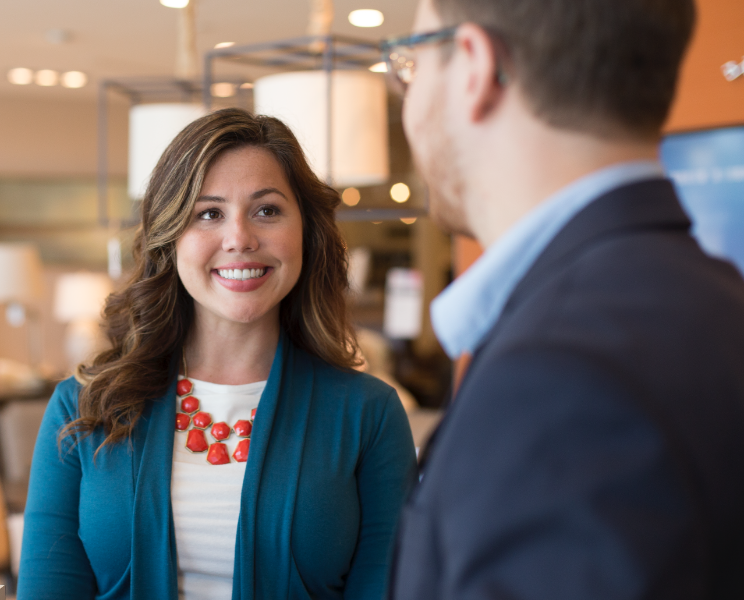 You may have heard about the tariffs recently imposed against China. You're probably worried about news reports that Americans will soon see higher prices on products you buy, including furniture. We at Ashley Furniture Industries will do our part to help keep prices affordable for you. We won't be raising prices due to the new tariffs. And because we won't pass through the cost of those tariffs to our customers – the retailers you shop at, including Ashley HomeStores and ashleyfurniture.com – they won't need to pass those tariff costs onto you.
FAQ: Understanding Tariffs
What are tariffs?
A tariff is a tax on imports or exports. Currently, for the United States, this means any good or resource manufactured in China will incur a 25% additional cost when imported into the United States.
How are these new rates affecting businesses?
Any businesses that import products from China will incur this added 25% cost, meaning many will have to raise prices for customers.
How is Ashley Furniture Industries different?
We will not raise prices due to the new China tariffs.
Because we are the largest domestic producer of furniture and mattresses in the United States and we also have a diversified global supply chain, most of our products aren't subject to the China tariffs. So we don't have to pass along a price increase to cover the new tariff costs.
What does this mean for me?
Not raising our prices due to the new China tariffs is good news for you. Ashley HomeStores, ashleyfurniture.com and other retailers won't have to pass along to you those tariff costs when you buy our furniture. We want folks here in the United States to get the highest quality product at the best value possible, and we are pleased to make that a reality for all our customers.
What Ashley Furniture Industries Believes
We're proud to be the largest furniture and mattress manufacturer in the U.S. – and our company pillar of constant improvement is an ongoing initiative to provide the best product in the world at the best possible value.
Ashley Furniture Industries had humble beginnings in Arcadia, Wisconsin as a family-based company, and we haven't forgotten our roots or our commitment to provide superior pricing and products.
That's why, above all, we believe in making your dream home a reality. We understand family matters most in your home, as well as the memories you make there. Our furniture is meant to build upon those moments and create something truly special and inspiring for you to come home to every single day. By keeping our prices low, you can still have the home of your dreams without compromising on style or quality.
Let's continue to style homes and make memories – together.