Your soft place to land. All the best feels…first thing in the morning and last thing every night. Always there for you. No judgement.
Your best friend. Your bed.
Because it's only natural to have such a close and personal relationship with your bed, let's take a moment to sing its praises and give your best friend the treatment it deserves. Answer a few questions to discover the perfect way to pamper your best friend.
Is your best friend a little messy?
You love your best friend, but notice that there's a tendency to be a bit of a slob. Help your friend out by instilling a little order.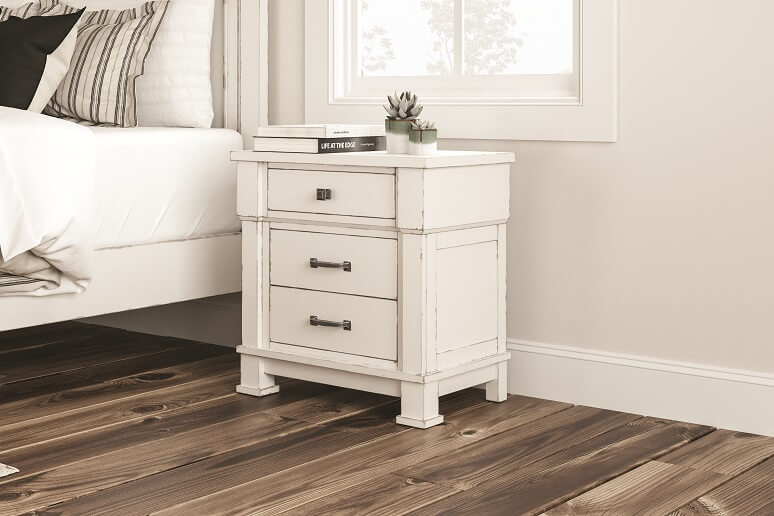 Nightstands with drawer space are an easy solution, offering storage for glasses, pills and other small objects that contribute to clutter. 
Is your best friend a worldly traveler?
Who do you call when you feel like packing a bag and hitting the road? Your best friend of course. Celebrate your wanderlust at home with a hand-carved mango wood bed infused with worldly charm. You'll swear you can feel the tropical breeze…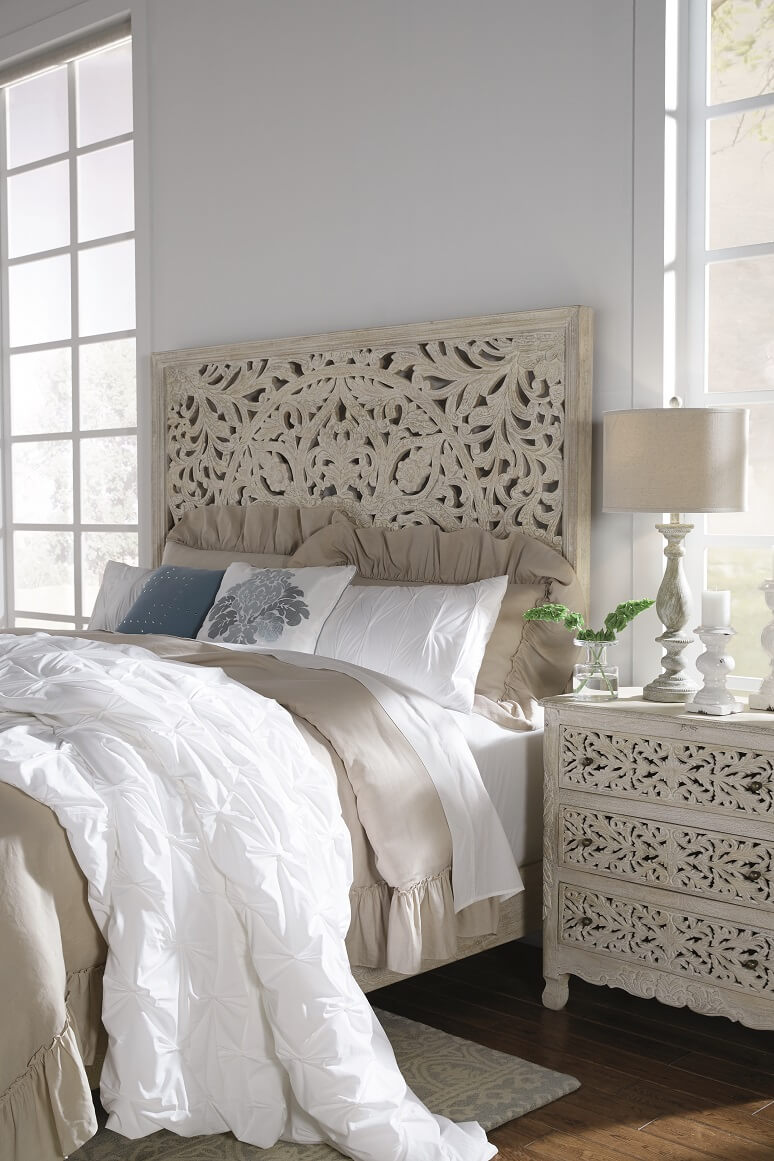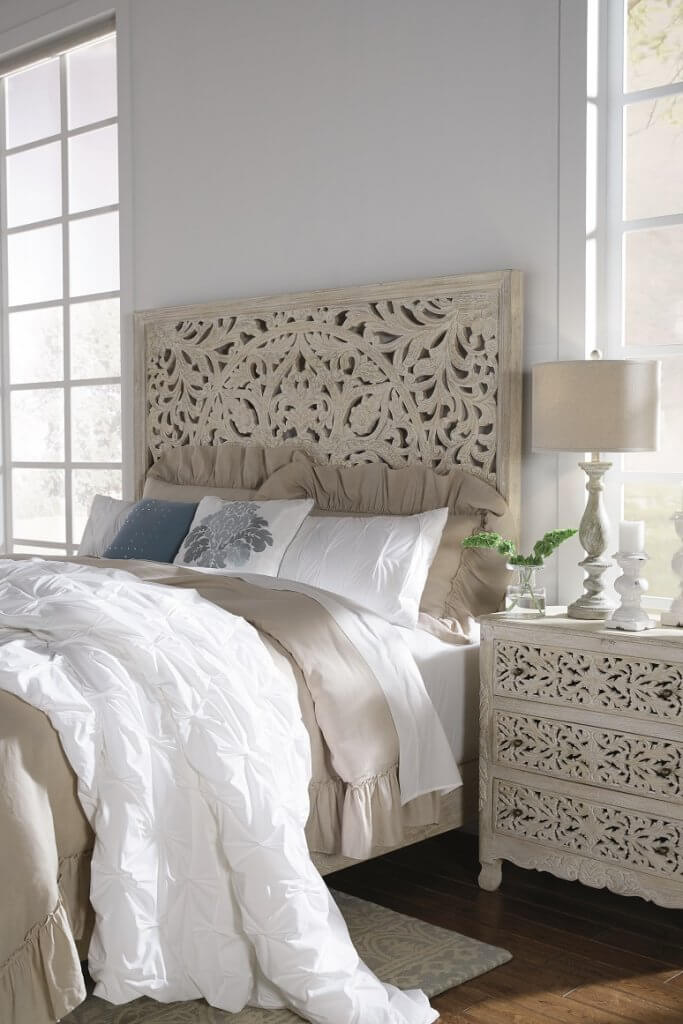 Is your best friend a hopeless romantic?
Where do you go when you need a judgement-free zone to read the latest Nicholas Sparks novel or binge on reruns of "Downton Abbey"? You turn to your best friend. Create an enchanting environment that any hopeless romantic will fall for. You could begin with a four-poster bed that even Lady Mary would approve of.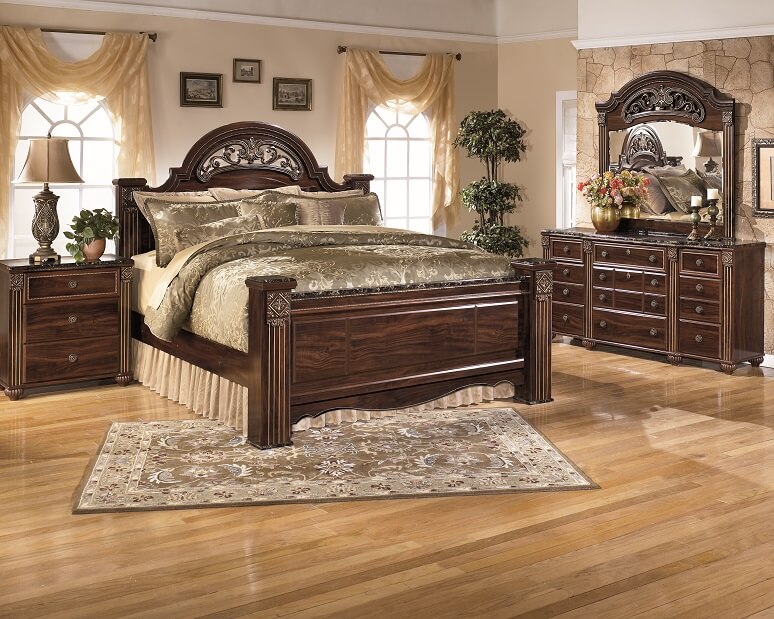 IS YOUR BEST FRIEND A WINE SNOB?
Okay, to be honest we can't really help with that, but we can give your friend a taste of wine country. The Ollesburg bed is made of white oak veneers, with graceful curves that speak to refinement and good taste. Just like Napa and Sonoma, it's casual and sophisticated at the same time. So, break open a bottle of red and toast to an excellent vintage.
IS YOUR BEST FRIEND A GLAM GIRL?
One thing you love about your best friend is that classy sense of style. Baubles, bangles and bright shiny beads – it can't get too girly, shiny or glamorous. Amp up the wow factor with a tastefully spectacular design that shows off your best friend's assets. Crystal lamps and piles of pillows are chic accessories any diva would adore.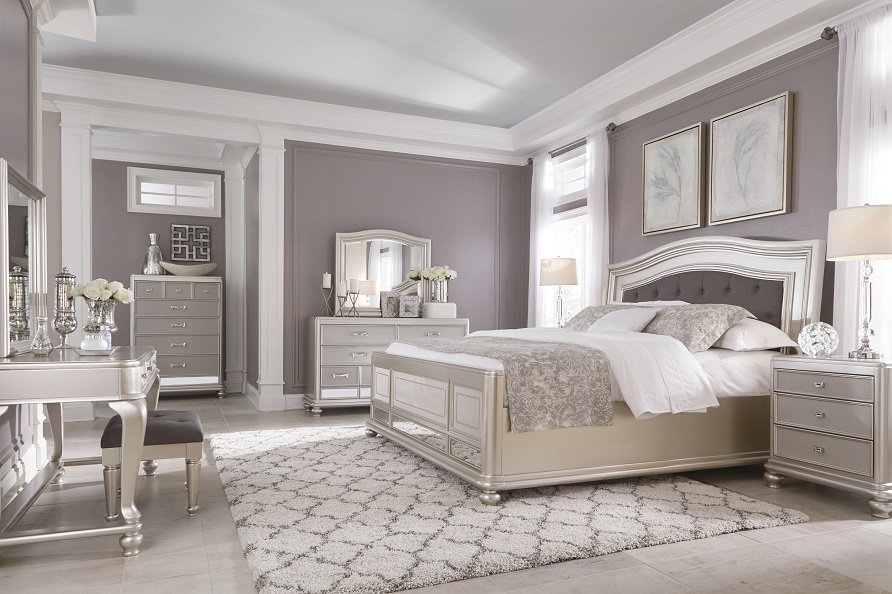 Is your best friend artsy and down to earth?
You know your nature-loving best friend is yearning for wide open space. Don't fence in that outdoorsy spirit – bring nature inside. Furnishings crafted from natural materials like solid mango wood add an earthy appeal Mother Nature would love.
Does your best friend love to cuddle?
Face it. The main thing that makes your bed your best friend is your mutual adoration of cuddling. Your best friend is your refuge, so pile on the pillows, grab the softest blankets and throws, and settle in for cozy comfort.
Best part? Your best friend always welcomes those you love.
So, cheers to your best friend!
Share images of your best friend decked out with Ashley Furniture and decor using the hashtag #MyAshleyHome.