There's a place for everything and everything in its place. When it comes to stowing stuff away, finding the right locations doesn't come easy. It's time to say goodbye to the old and hello to the new clever storage solutions. Check out our favorite storage must haves:
Seeking a quick hideaway for items but still want to keep the vintage feel? No worries, this suitcase shelf is perfect for those miscellaneous items you want to stow away.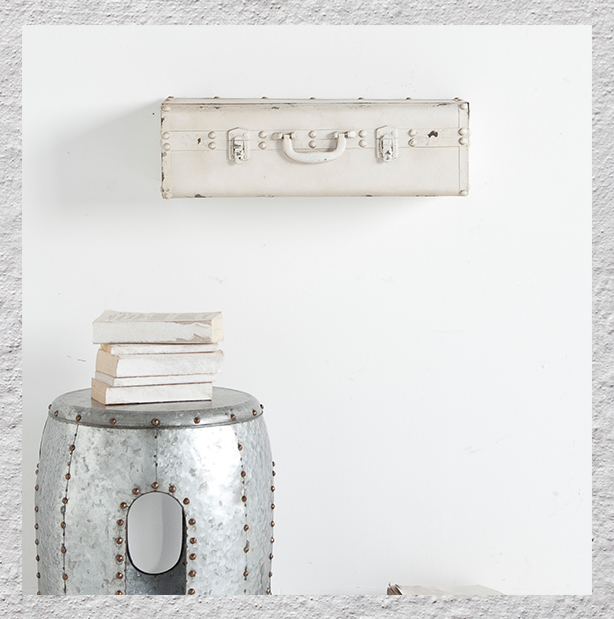 It's time to wine and dine. No dining room should be muddled, that's why we have the Rolena Dining Room Server. Its rustic wood finish paired with weatherworn-style metal is a handsome addition to any dining setting. Simply insert your wine bottles and hang wine glasses for easy bartending.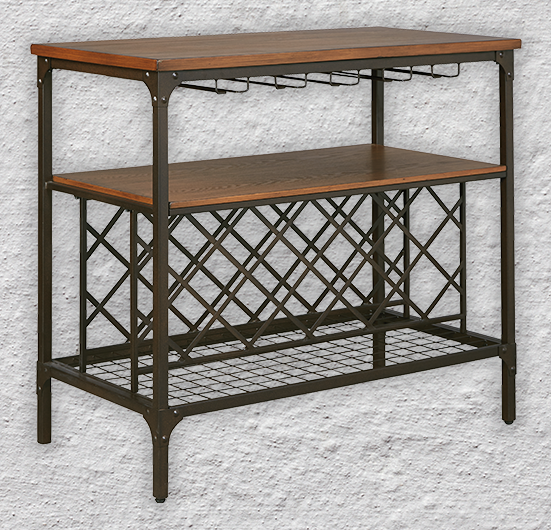 You don't have to be a wine connoisseur to have a beautiful and spacious dining room server. The Marsilona Dining Room Server complements any cottage chic dining area. There's plenty of shelving and storage space, including what's hidden behind the cabinet doors.
Need a storage unit that can live anywhere in the house? The Mirimyn Accent Table will do just that, with its French provincial mouldings and vintage paint finish, this cabinet can store items such as candles, photos books and more. The shelves are also adjustable which makes this cabinet all the more practical.

Do you have a clever storage solution in your home? Share with us using the hashtag #MyAshleyHome.