Behold the sofa table, one of the home's most versatile pieces of furniture. Placed between a wall and sofa it's a perch for table lamps and decorative items. In an open-concept interior it's an instant room divider. It can even function as an impromptu bar, server or writing desk. But one of our favorite ways to use a sofa table is as a landing pad for the foyer or entryway.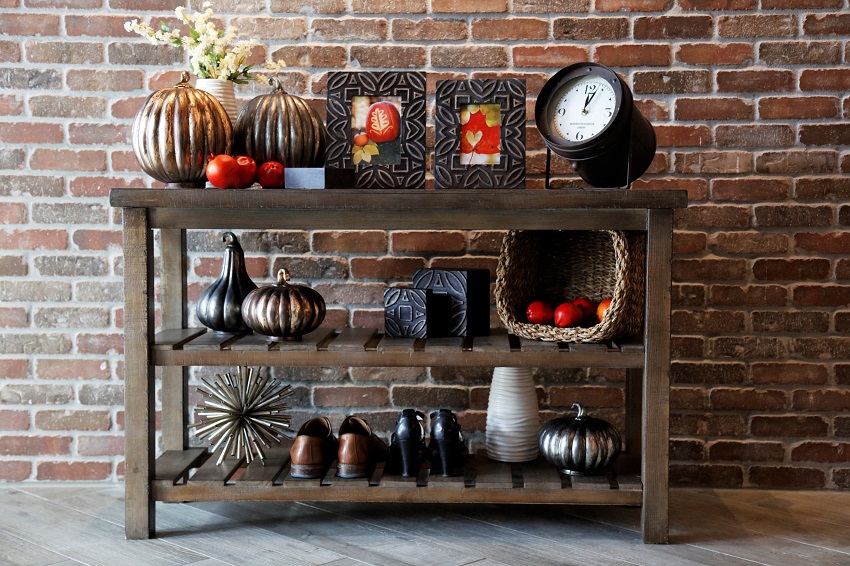 Perfectly Practical
Who doesn't struggle with simultaneously bringing in the mail, juggling a purse and briefcase, keeping track of keys and somehow holding onto a phone without dropping it? Enter the sofa table! It not only provides surface area for dropping mail but, with the addition of decorative boxes and bowls, you also have dedicated places for keys, wallets, phones and other odds and ends.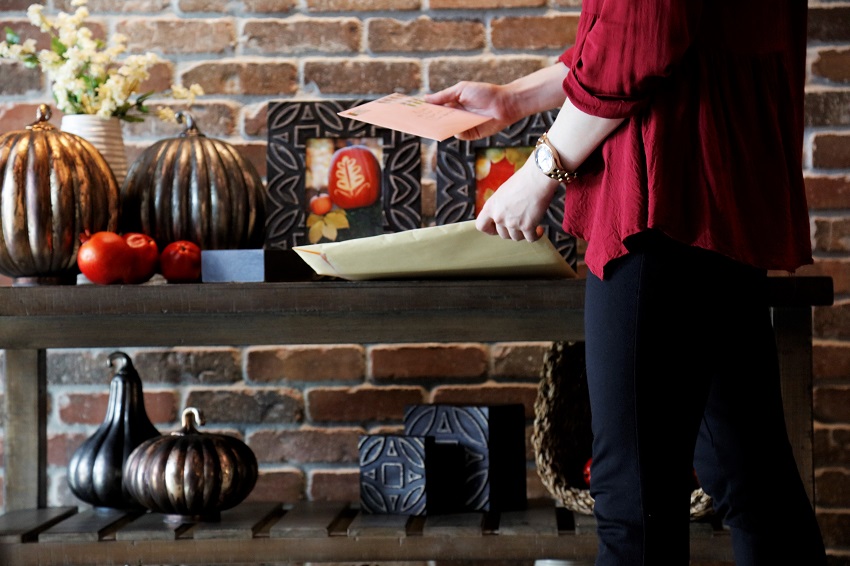 A Warm Welcome
With a look as simply chic as the Vennilux Sofa Table, you get a warm—and stylish—welcome each time you come home. The addition of two handy shelves makes us love Vennilux that much more because there's ample showoff space for your favorite fall decor!
Tip: For an extra bit of fall flair, display pictures of leaves, pumpkins and all things autumn in rustic frames.
How Do You Do?
We'd love to see how you're styling your sofa table for fall. Share your photo on Instagram with #MyAshleyHome!