Imagine this: it's been a whirlwind month and you've been in high gear since Thanksgiving – shopping, decorating, wrapping, and planning. Now imagine that it's Christmas Day. It's finally time for the pay off – a peaceful, joy-filled dinner in your cozy dining room. The Christmas dining room of your dreams may look a little something like this:
Here are some tips on how you can create a cozy dining room of your own for your Christmas dinner.
Begin with a Great Foundation
Say goodbye to ho-hum dining room tables and chairs.  New seating options, from upholstered arm chairs to elegant side chairs and benches, provide plenty of stylish seating for you and your guests.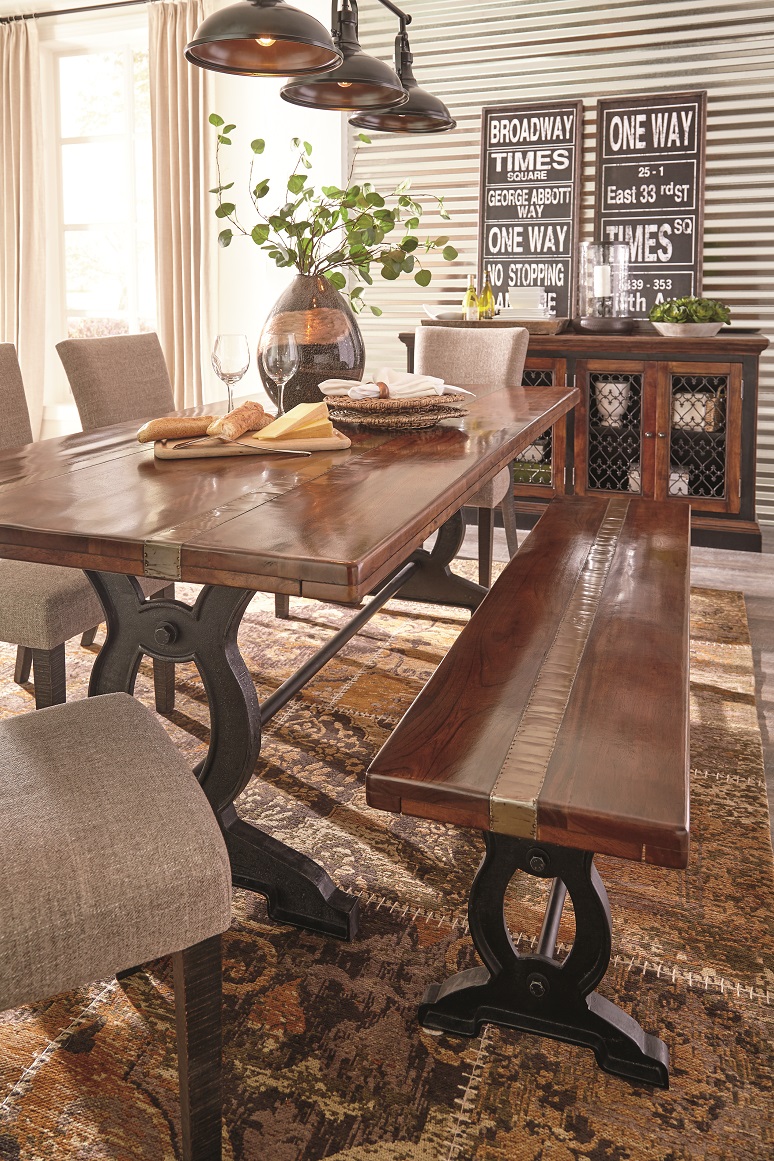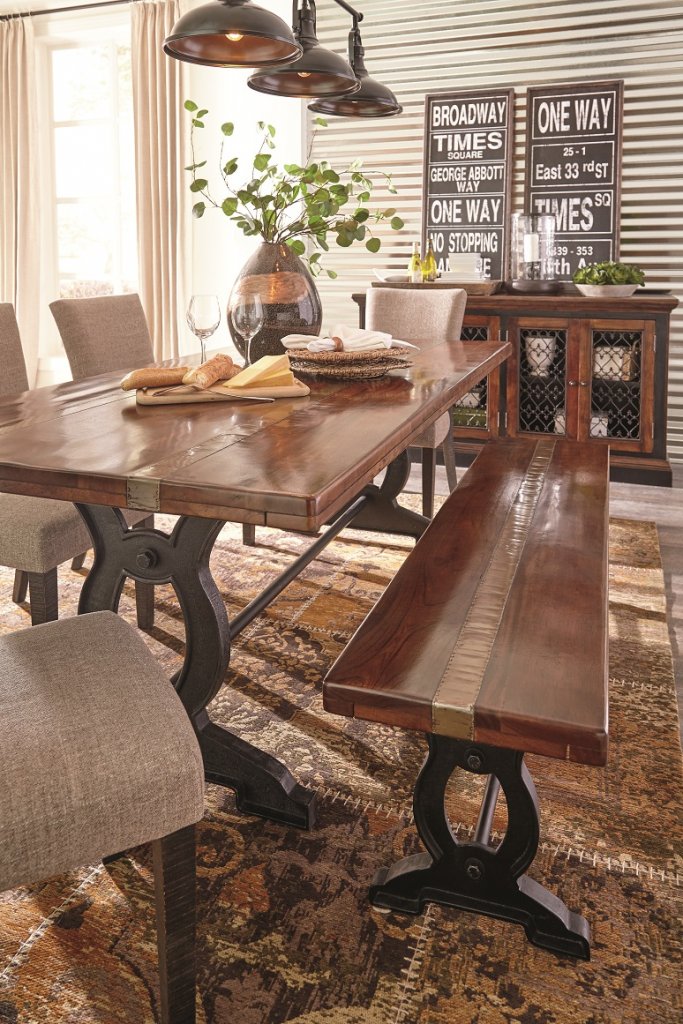 Hint: An extension table is perfect to ensure there's room at the table for everyone.
Replace the Boring Placemat
Fresh cut juniper under your china adds a splash of green, as well as a burst of fresh fragrance that is decidedly Christmas.
No juniper? Use whatever foliage appeals to you. Carefully selected boxwood, magnolia leaves, and even palm leaves are true foliage favorites. Set aside additional greenery to adorn the rest of the table, adding a few sprigs of holly and ivy for another layer of Christmas cheer.
Add the Magic of Candlelight
Make a bold statement with candles – but not just any candles. Weighty pillars with a distressed finish add rustic charm. Consider adding candle holders in varying heights for visual interest and enhanced incandescence.  Thread a strand or two of battery-operated fairy lights into the evergreen garland for added glow.
Hint: Use as many candles as you'd like, just make sure to use unscented candles, as fragrance can compete with the aromas of good food. And if you're using scented candles (pine, cinnamon and peppermint are all wonderful Christmas fragrances!) in other areas of your home, light them 15 minutes before guests arrive so they're greeted with a pleasant aroma.
Deck the Walls
Creating a cozy dining room means more than just setting the table. Adorn the walls with art and holiday decor to complete the warm atmosphere. A lighted wreath, red and green wall art, and winter-inspired canvas art all fit the theme.
Baskets and small lighted trees – real, artificial, or even painted wood – add texture.
Hint: Freestanding decorations like these wood trees add homespun texture and charm, no matter where you place them.
And what's the magic of a cozy Christmas without a heartwarming meal? Keep the menu simple – bonus points for every dish you can make ahead – so you can spend quality time with friends and family. Here's a simple, and simply delicious, cider ham recipe you can whip up in your crockpot, freeing you up to join in the fun.
SLOW COOKER CIDER HAM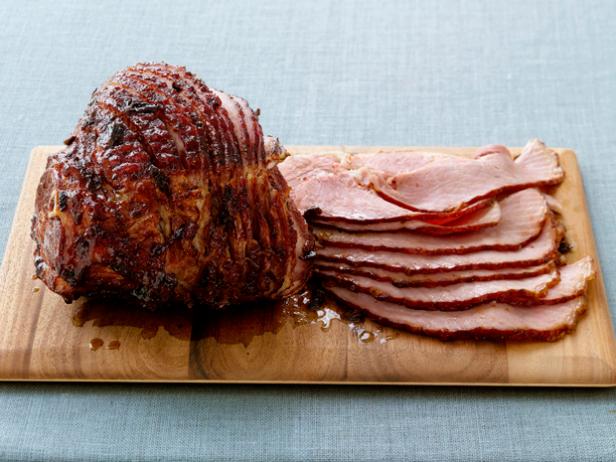 INGREDIENTS:
1 1/4 cups fresh-pressed apple cider (unfiltered, raw apple juice- I used organic apple cider)
1/4 cup pure maple syrup
2 tablespoons smooth or grainy Dijon mustard
1/4 teaspoon ground ginger
1/4 teaspoon black pepper
1 orange, scrubbed
1 best-quality bone-in smoked ham (6 to 7 pounds)
1 cinnamon stick
DIRECTIONS:
Pour cider into a 6-quart slow cooker.  In a small bowl, combine maple syrup, Dijon, ginger and pepper.  Zest the orange into the bowl and mix the marinade ingredients together.
Rub the marinade onto one side of the ham and place it marinade-side-down into the slow cooker.  Spoon the rest of the marinade all over the rest of the ham.
Peel the orange and coarsely chop the pulp, discarding any seeds.  Add the orange around the sides of the ham and tuck the cinnamon stick inside too.
Cover the slow cooker and cook on low for 8 hours or on high for 4 hours.
To serve, transfer the ham to a platter.  Cover to keep warm.  Strain liquid from the slow cooker into a gravy pitcher and serve with the ham.
SOURCE:  RecipeGirl.com (Reprinted from Brown Eggs and Jam Jars: Family Recipes from the Kitchen of Simple Bites : Pintail; February 10, 2015 : Recipe: © Aimée Wimbush-Bourque, 2015)