Homemade cookies, festive tunes, hot cocoa and candy canes. What's not to love about the Holidays? If you're like us, one of your very favorite traditions is giving and receiving Christmas cards. In a world where email and text messages rule, there's something special about receiving a Christmas card via snail mail. Since the Holidays are all about sharing the love, why not spend a little time creating DIY Christmas cards for friends and family? Take a look at some of our favorite ideas below!
Child's Play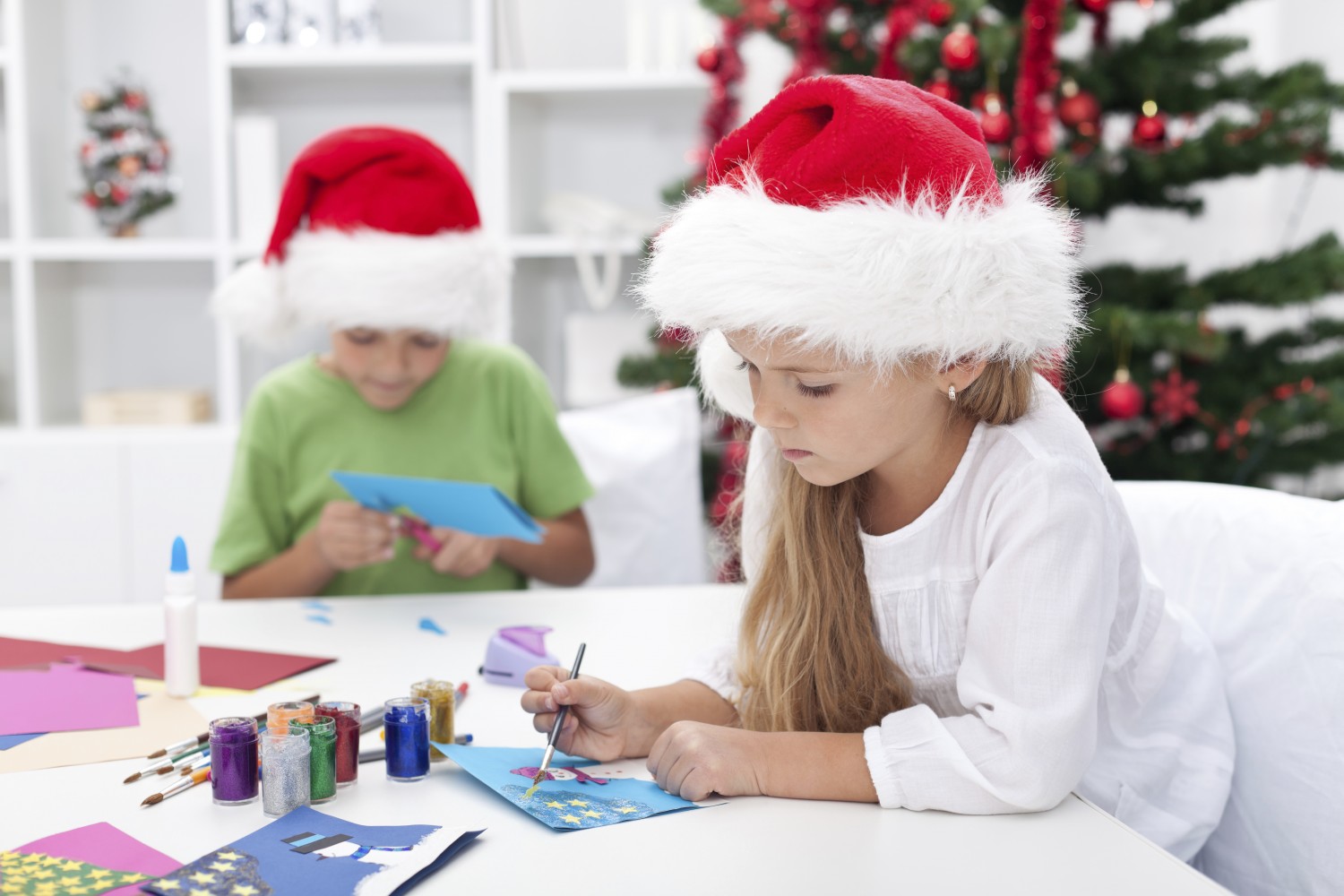 No one loves Christmas more than kids, so why not get them in on the action? Simply purchase plain cards and envelopes from the craft store and give the kids creative license. Pull out the paint, glitter, glue, stickers and markers and let them get to work drawing their stick figure snowmen and spelling out their messages in shimmering gold glitter. With little hands and creative minds at work, the possibilities are virtually endless.
The More (Details) the Merrier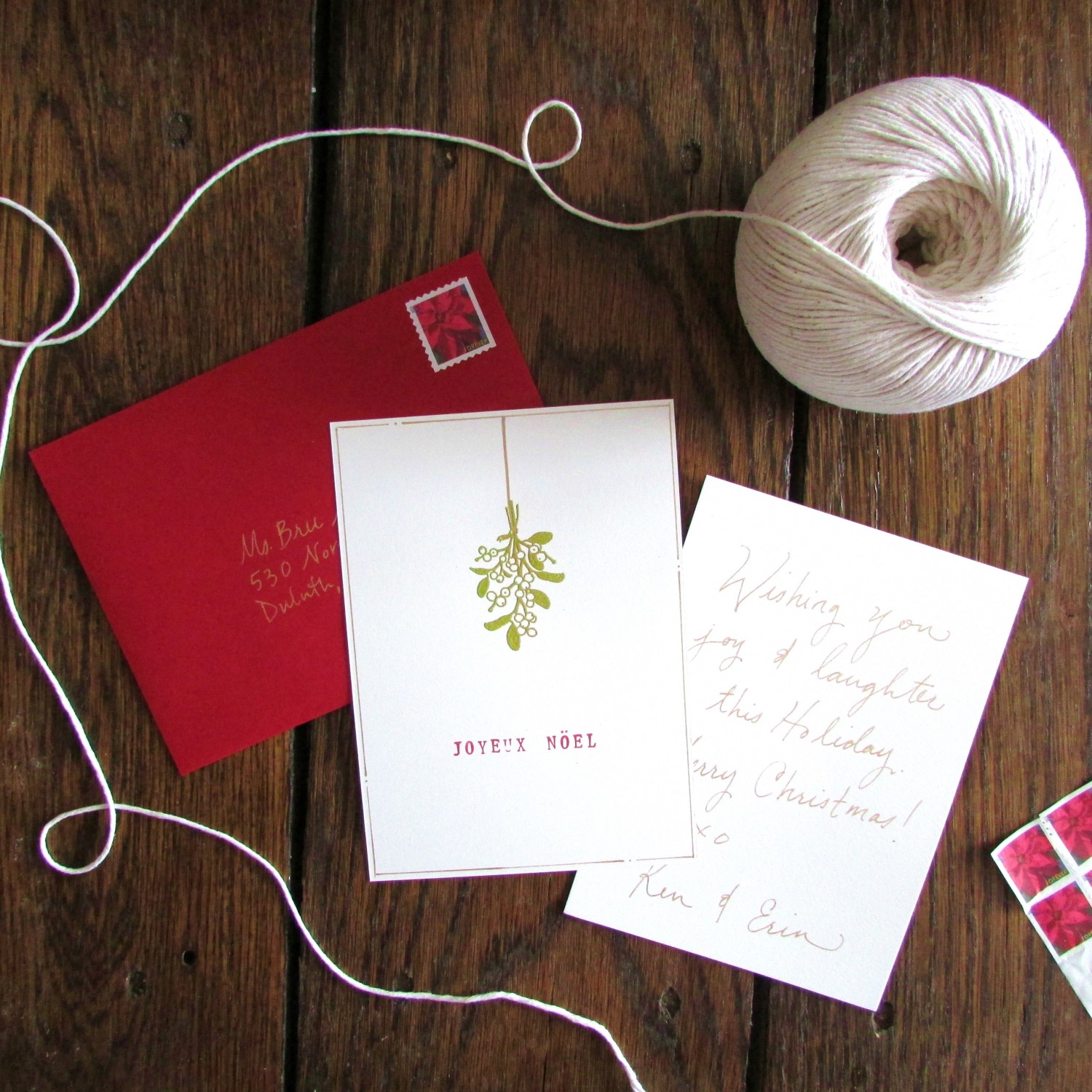 Maybe you don't have a team of little elves, or perhaps you're looking for a design that's a little more highbrow? Take a look at these cards our friend Erin made on Francois et Moi! She combined metallic ink, rubber stamps and embossing powder to create her merry masterpieces. They might require a bit of time, but these DIY Christmas cards are sure to bring an extra special smile to your loved ones' faces.
Easy Does It
If you're a little less crafty or don't have the time to create elaborate works of art, you can still get in on the DIY action. For simpler designs, we like to use cards made from Kraft paper. It gives a primitive, somewhat rustic look that works so well with minimalistic designs. We recommend keeping your cards as simple as possible: stick with one rubber stamp per card and use just one color of ink. (If you start adding too many elements, you have the potential for creating cards that look like a DIY project gone wrong!) Keep it clean and simple and let the writing on the inside speak for itself.
Which design will you choose when you make your DIY Christmas cards? Sound off in the comments below!