Easter is just around the corner so that means it's time to stock up on eggs and get coloring. For most of us, the process is so familiar we could do it in our sleep. And familiar means boring, right? Wrong! There are dozens of new ways to embellish those eggs into something really glamorous instead of the old parade of pale pastels. Follow our tips to make this the year your decorations go from just good to egg-cellent!
Basic Egg Dyeing Tips

Hard boil your eggs ahead of time and put them in the refrigerator to cool
Assemble your jars, cups or bowls for dyeing the eggs
Add hot water and dye tab or food coloring plus a tablespoon of vinegar
Submerge eggs, one at a time, into colored water and let sit until they reach the desired color
Remove and place on a wire rack to dry
Be sure to keep your eggs refrigerated before and after coloring if you intend to eat them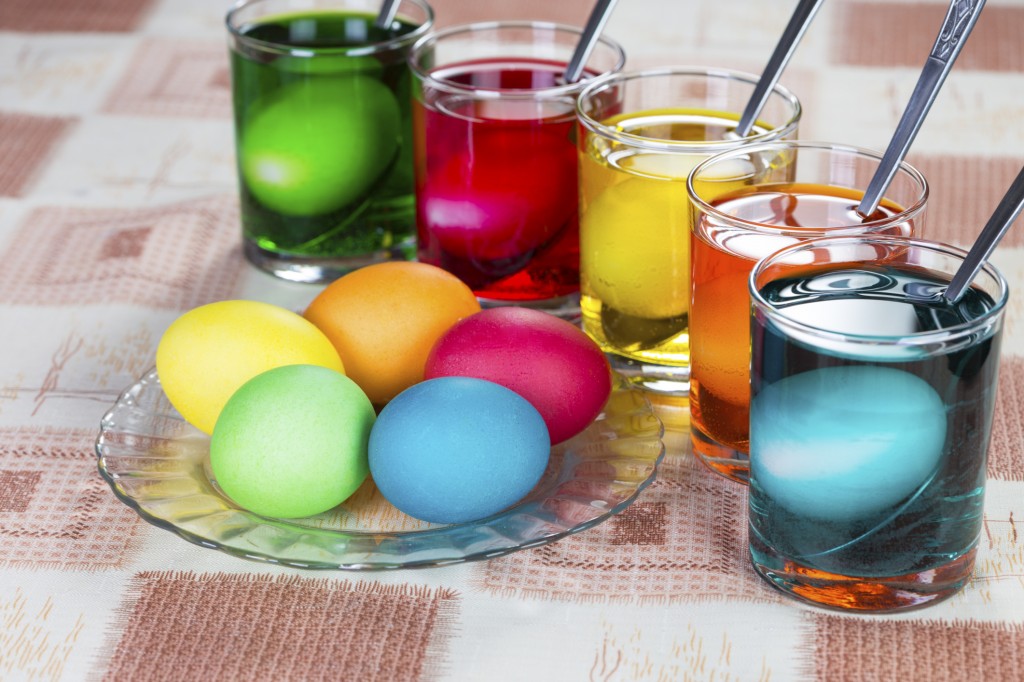 Advanced Instructions

Try using Kool-Aid instead of regular dye packets for super saturated color and fun, fruity scents
Embellish your dyed eggs with metallic paint pens for an ultra-chic look
Decorate your dyed eggs with stick-on scrapbook flowers and grass
Use puffy paint to get a 3-D effect on your already dyed eggs
Drizzle rubber cement on your eggs and then dip them in the dye. Let dry and peel off the cement. Repeat for different colors.
Bedazzle your colored eggs with stick-on gems or glitter glue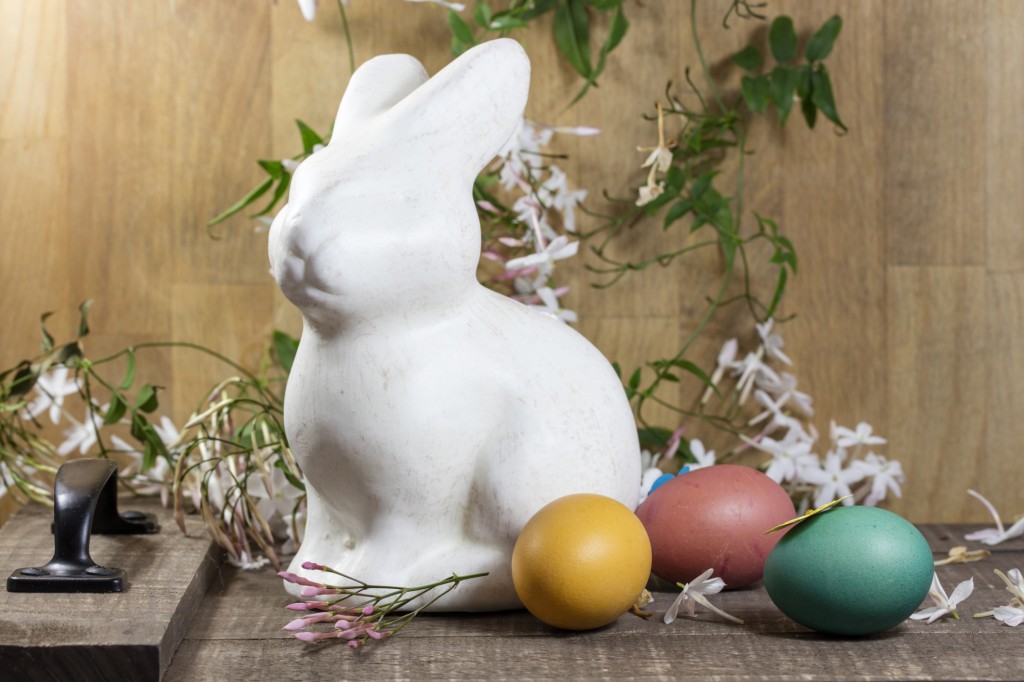 How are you planning on using your beautiful eggs in your Easter décor this year? Share your ideas in the comments!