"Color is a power which directly influences the soul."
-Wassily Kandinsky
It's no secret that color inspires us. From outfits to furniture and paint, we're constantly making color choices to enrich our lives and create a sense of inner happiness. That said, deciding the season's trends entails considerable forecasting color and strategy—which goes far beyond deciding on a blue or red sofa.
In fact, there's a whole company that dictates color trends. The Pantone Color Institute—a world-renowned consulting service forecasting global color trends with extensive research and marketing strategy—announces a yearly color that drives companies toward trendsetting shades. We've taken a look at the color of the year before and explored how its considerable clout drives what's popular in fashion and design, and how you can decorate with the newest, trendiest shade.
In this blog, we'll be comparing 2018 to 2019's trends, and giving you the best projections on how you can start 2019 off ultra stylish and chic.
For a quick overview, we've compiled the trends so you can compare and contrast them for yourself!
A Quick Look at 2018 Trends
Color of the year: Ultra Violet
Fashion: Bright color blocking, mesh fabric, mixed prints, fringe, velvet
Furniture: Rustic farmhouse, concrete, onyx and marble materials, rust, cognac, red and sage colors, mixed media, distressed wood, flashy storage pieces such as accent cabinets and dressers, multi-functional kitchens
2018 has shaped up to be a wild year—featuring a comeback in velvet and bright color blocking to name a few noteworthy trends. This, paired with the whimsical color of the year Ultra Violet, illustrates our collective sense of intrigue for the future, as well as artistic expression. According to Pantone, this color "symbolizes experimentation and non-conformity, spurring individuals to imagine their unique mark on the world, and push boundaries through creative outlets."
Home Decor Trends in 2018
Indeed, mixed media and patterns in fashion pushed style boundaries that translated into home decor. We saw this shine through the continued domination of the modern farmhouse and rustic aesthetic—with classic chairs seen anew in bright, vivid colors, as a prominent example:
Mixed media furniture also rose to notoriety, exploring combinations of metal, glass and wood together to form an eclectic look that encouraged distressing and imperfections. Concrete, onyx and marble materials cropped up frequently to deliver unique pieces in the home—see how the concrete style top delivers a unique pop to the room here:
Take a look at how color blocking is done. This living room is popping with gorgeous color blocking throw pillows and poufs to add excitement to the eye:
Other decor trends that are projected to go into 2019:
Curved furniture pieces
Tropical prints
Statement storage furniture
The return of gothic black
Wallpaper making a comeback
A Quick Look at 2019 Trends
Color of the year: Living Coral
Fashion: boxy blazers, handmade look, military colors, coffee/cinnamon shades, gothic black
Furniture: Mid century modern, minimalism, curved furniture, decorated ceilings, eco friendly, matte black, hygge, metallics, terrazzo patterning, convertible dwellings for multi-purpose use (this pours into furnishings as well)
This coming year is full of projected trends all about human interaction in light of fast digital development and technology. Pantone's color of the year for 2019, called Living Coral, portrays this desire for "authentic and immersive experiences that enable connection and intimacy."
Collectively, fashion is rearing its head toward vacation-inspired looks and escapism from day-to-day life. Alternatively, matte black has also become a staple for 2019, with a 64% increase in new arrivals of black womenswear in July-September this year, compared to last.
How does this segue into the home decor and furnishings world? In so many different ways!
Home Decor Trends in 2019
With so many colors dazzling us in the coming year, it's no surprise we're met with a variety of upcoming trends to explore. Following the 2018 fad of mixed media, we're planning to see a lot of geometric patterns such as terrazzo and decorated ceilings to draw more dimension to a room.
Also, handmade pieces and eco-friendly furniture are becoming more popular than ever. Natural stones and materials are complemented by shades such as blush, nightwatch green (another proposed color of the year from PPG Paints that will be seen everywhere in 2019) oxblood and navy. This is a departure from other neutrals like sage and gray from the past.
Bohemian is looking to become a major home decor fad that allows you the flexibility to play with colors in a fun and engaging way. See how @itscarlabethany plays with color and greenery for an exciting dive into boho chic:
For extra sensuality, there will be lots of curved furniture pieces entering the fray to deliver extra intrigue.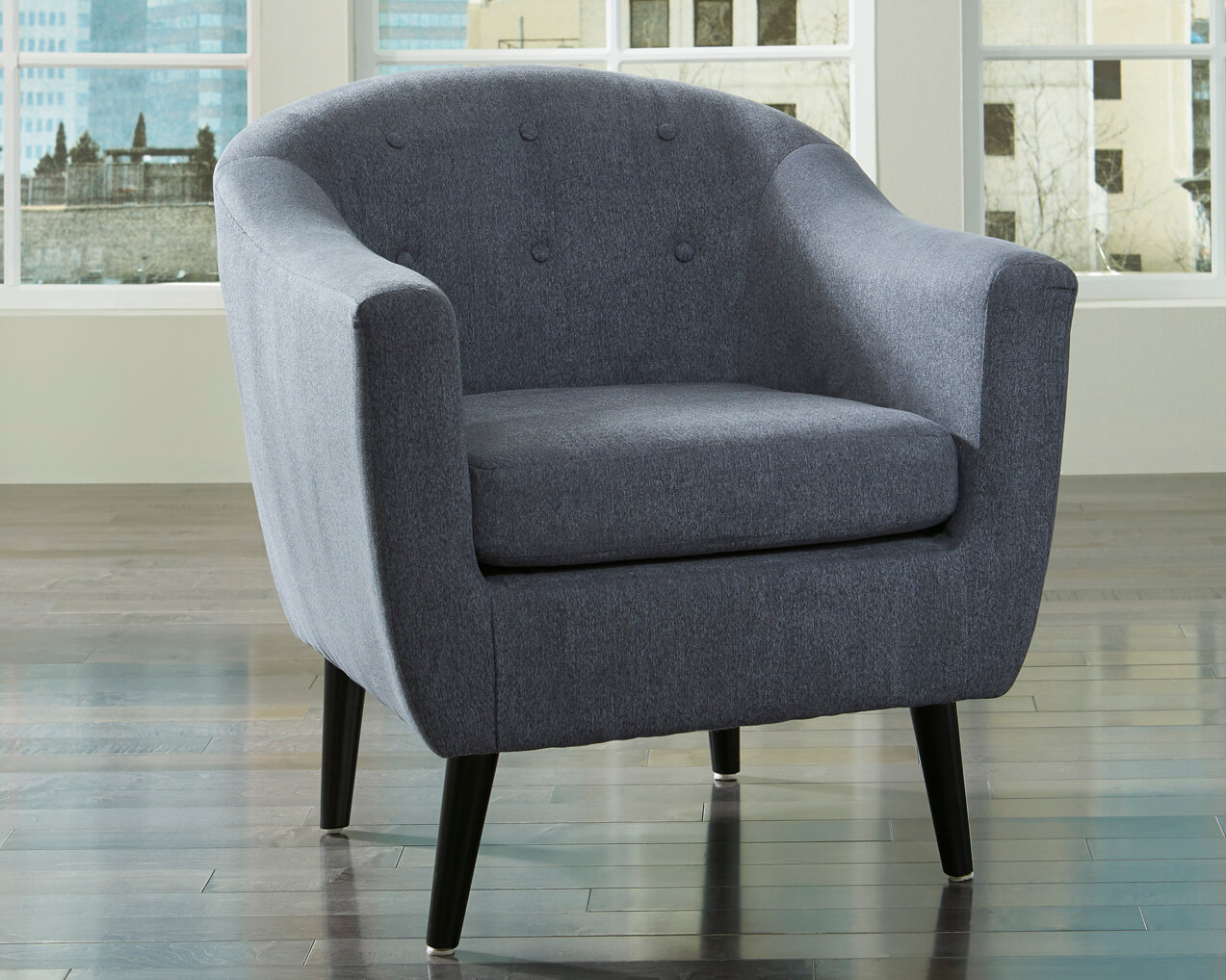 Expect many furniture pieces to make use of multi-purpose small spaces and loft style homes. This means accents such as bar carts will continue to crop up as a popular accoutrement and multifunctional piece for get-togethers and parties.
Also, keep an eye out for attention to detail in furniture such as contrast piping and stitching, as well as flanged seams for an extra wow factor (we've already been seeing this in 2018, and more is expected to come!).
Other decor trends to look out for in the New Year:
Hygge aesthetic (the retreat from everyday life with a relaxing setting)
Metallics, especially gold
Minimalism
Handmade furniture pieces
Matte black replacing gray
Moving Forward in Design Trends
Across the board, we're seeing a desire to go "back to basics" with home decor due to the continued success of hygge and minimalism. Plus, the ongoing art deco inspired patterns will be a major player for wallpaper, ceilings and furnishings. Don't be afraid to play with shapes and colors, from your accent chairs to your ceilings!
What are your favorite projected trends of 2019? We'd love to hear your thoughts and designs! Leave us a comment or tag your favorite room in the home with #MyAshleyHome for a chance to be featured on our Instagram!