Be it the shiny apple Mom routinely packed in your lunchbox or fond memories of your great aunt's famous apple pie, fall's favorite fruit is a slice of nostalgia.
Simply delicious, apples offer a golden opportunity for culinary magic. Can you believe there are more than 7,500 apple varieties worldwide? Talk about mass appeal. With their cornucopia of color—from ruby red and mellow yellow to lime green—apples tempt with various tastes and textures, from crisp and tart, to subtle and sweet.
Eye the Right Apple
Some apples are perfectly yummy right off the tree. Others hold up wonderfully in pies, crisps and baked goodies. A slice of advice from the experts:
Best for eating out of hand:
Braeburn, Cameo, Cortland, Empire, Fuji, Gala, Golden Delicious, Honeycrisp, McIntosh.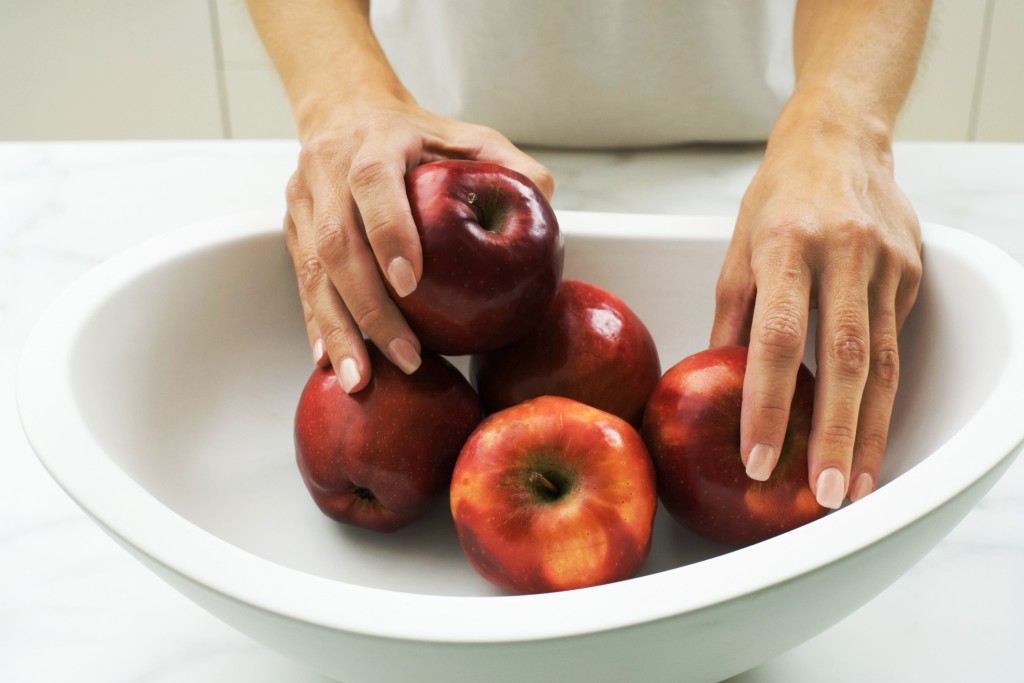 Best for apple pies, crisps, etc:
Braeburn, Golden Delicious, Granny Smith, Gravenstein, Jonathan, Honeycrisp, Pink Lady, Newtown Pippin, Winesap

Tip: Pies and crisps, especially, call for sweet-tart, firmer apples that hold their shape and flavor in the oven. To mellow a tarter apple (e.g., Granny Smiths), try more than one apple variety in your pie.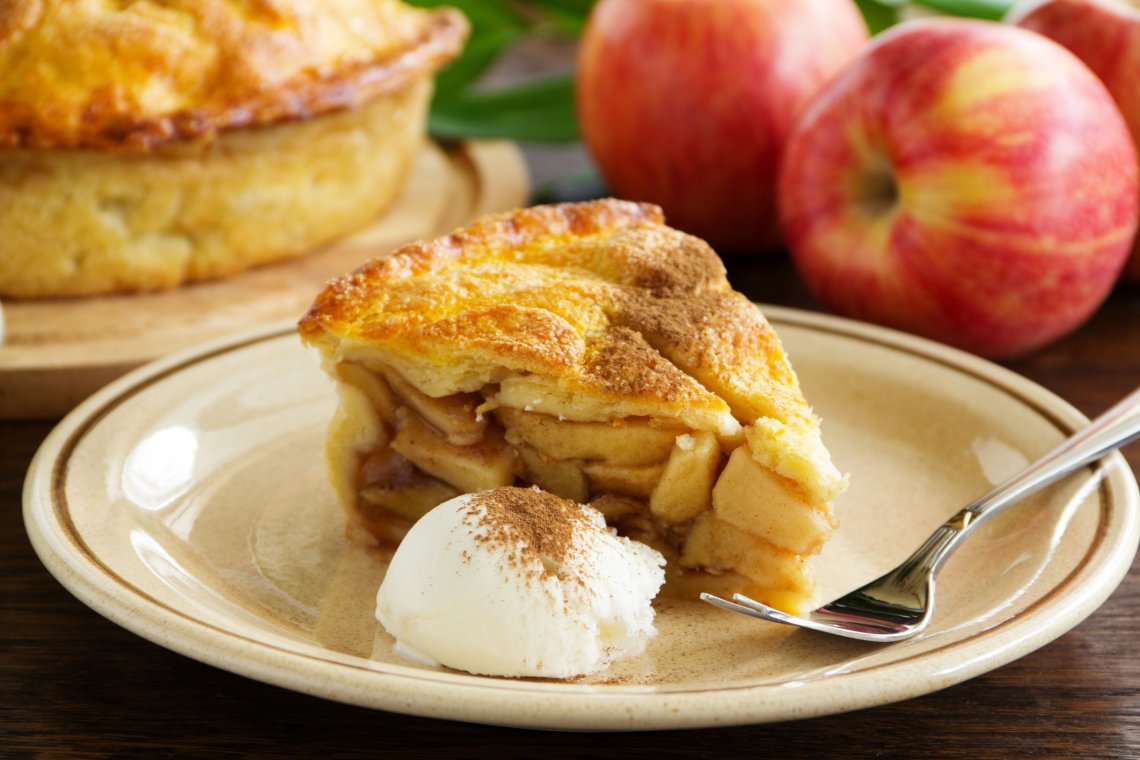 Best for caramel apples:
Tart Granny Smith apples have become the standard since they counter sweet caramel. Some folks find them a little too sour. Try the same apples recommended for pies for your caramel apples.
Frown on Brown Apples
Yes it's true, brushing on lemon juice does keep sliced apples from browning, as do other citrus fruits such as lime, orange and pineapple. To avoid any hint of citrus taste, soak apple slices in apple juice until ready to serve. Another option: Mix two tablespoons honey and one cup water. Soak apple slices in mixture for 30 seconds.
Apple Crisp Recipe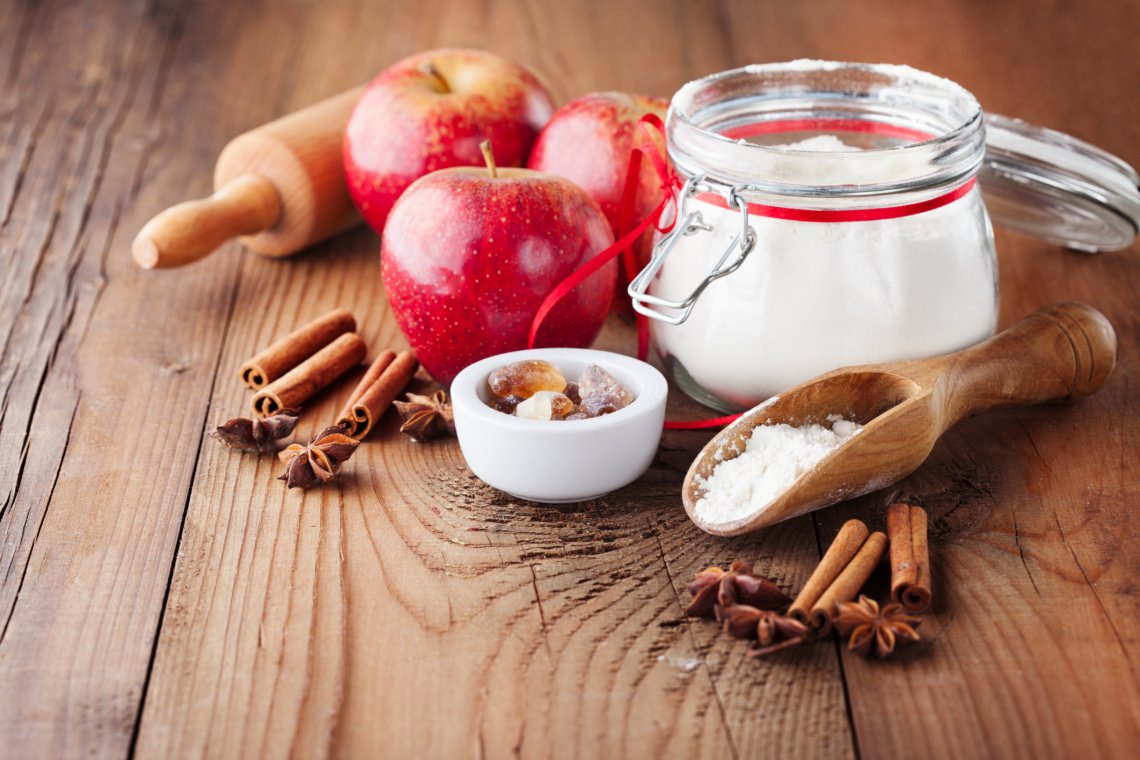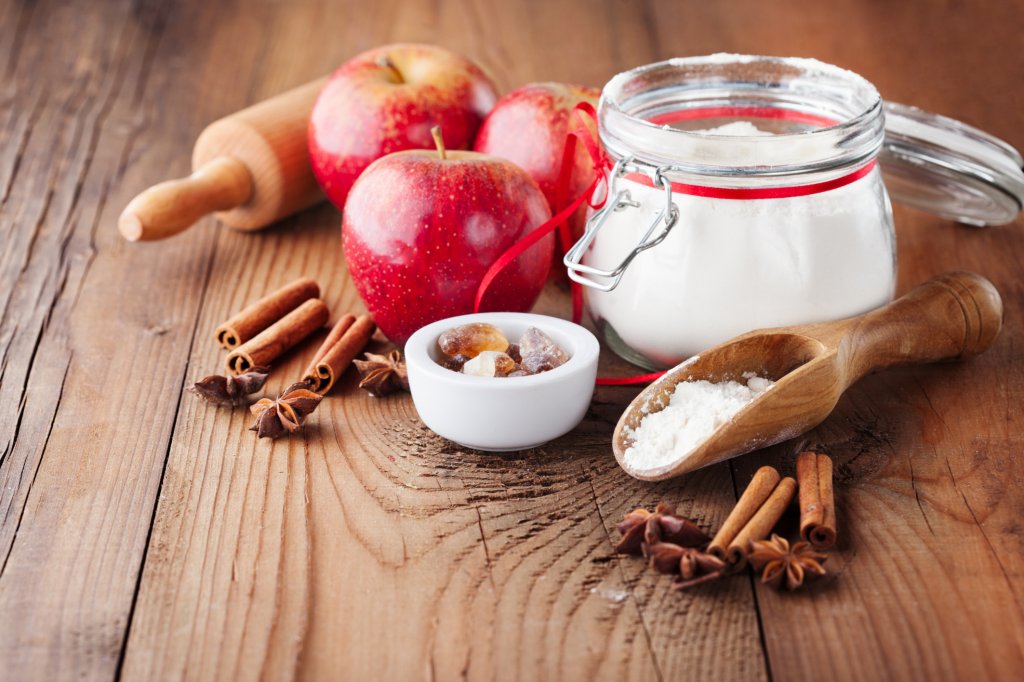 (from allrecipes.com)
Prep Time: 30 minutes, Bake Time: 45 minutes

Ingredients:
10 cups apples, peeled, cored and sliced
1 cup white sugar
1 tablespoon all-purpose flour
1 teaspoon ground cinnamon
1/2 cup water
1 cup quick-cooking oats
1 cup all-purpose flour
1 cup packed brown sugar
1/4 teaspoon baking powder
1/4 teaspoon baking soda
1/2 cup butter, melted
Directions:
Preheat oven to 350°F
Place the sliced apples in a 9×13 pan. Mix the white sugar, 1 tablespoon flour and ground cinnamon together, and sprinkle over apples. Pour water evenly over all.
Combine the oats, 1 cup flour, brown sugar, baking powder, baking soda and melted butter together. Crumble evenly over the apple mixture.
Bake at 350°F for about 45 minutes.