The decorations are up. The pumpkins are carved. The candy bowls are piled high. The only thing missing this Halloween: the treat of seeing your beloved pet(s) dressed for the occasion. Whether you're short on time, or worried about overspending on a costume they might not go for, don't let that spook you.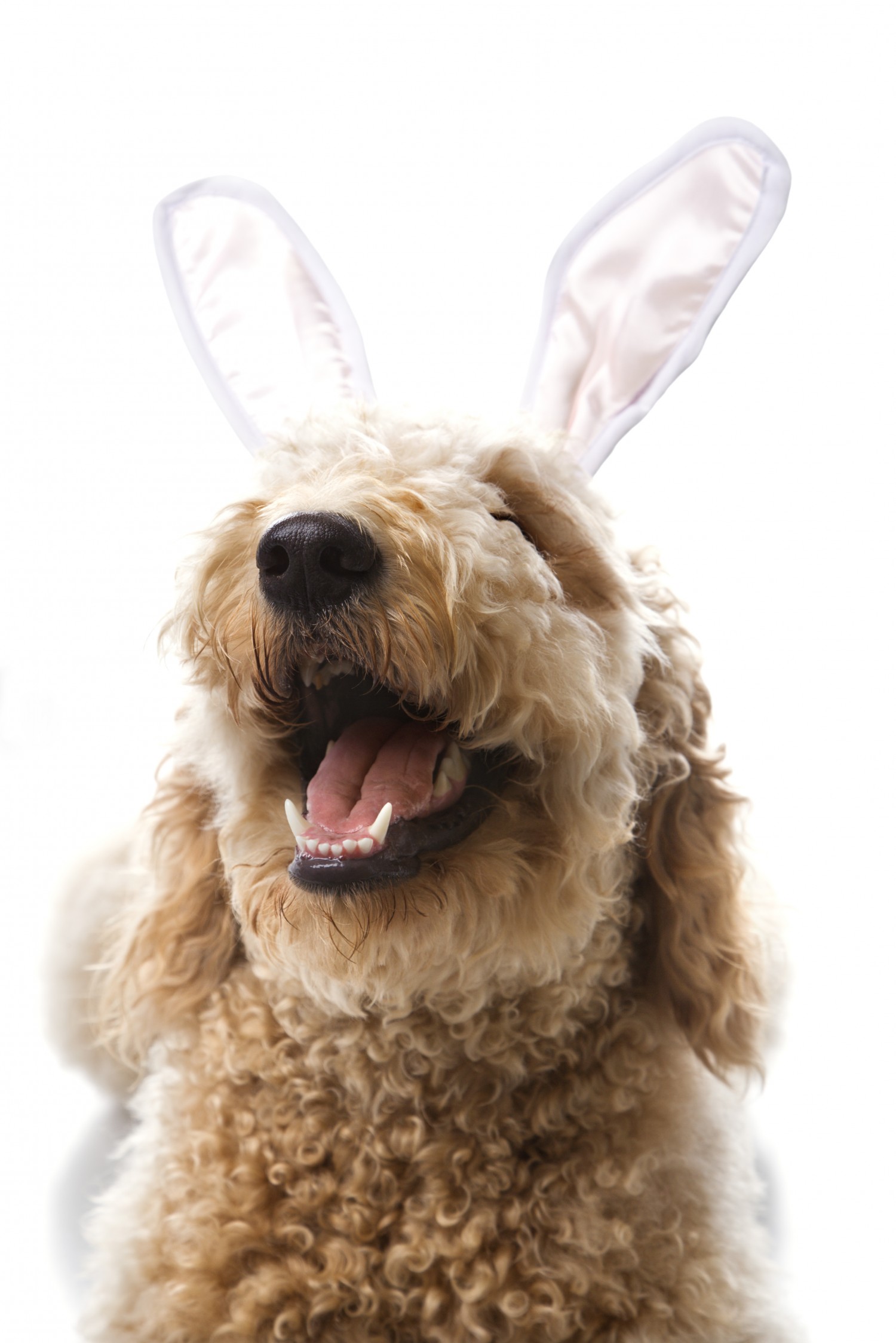 5 Ideas for Fast-and-Easy Last-Minute DIY Pet Costumes:
You don't have to be a seamstress to whip up an adorable costume for your pet. Everyday items you might have lying around the house can easily be turned into crafty pet costumes. For example…
Hula Hound – Raffia makes for a great grass skirt, while strung silk flowers are perfect for a Hawaiian lei.
Mummy Pet – Lightweight gauze loosely (and comfortably) wrapped around your pet is all you need for a scary-good mummy costume.
Patient Pet – Gauze or strips of an old t-shirt dotted with red marker is the Rx for a "hospitalized pet" costume.
Dapper Pet – Black and white felt material and a touch of Velcro create a bow tie that's easily removable and adjustable for the "formally dressed" pet.
Devil Dog – A felt-cover headband, red material of your choice and stuffing to ensure upright horns create a devilishly good costume.
Better Yet, Clown Round with Tulle…
One of our favorite bloggers, Maegan Tintari of www.lovemaegan.com shows how incredibly easy is to turn your pooch into the cutest clown ever. And all it takes is a single spool of tulle. Let Maegan show you how it's done. Not sure your pet will love being up to his neck in frill? Try a tutu on for size with the same simple technique.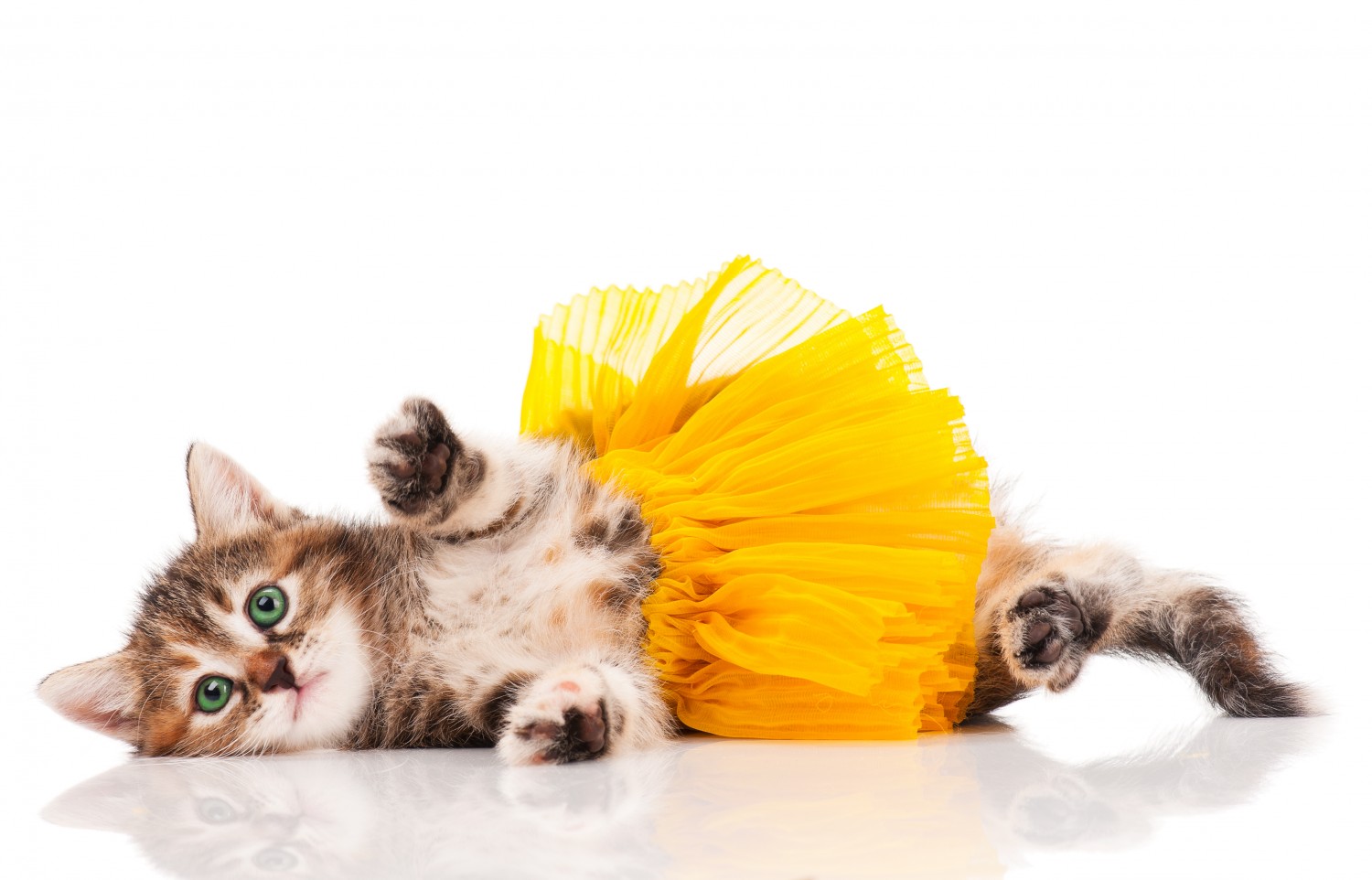 Play it Safe…
As cute as they look, not all four-legged friends revel in the idea of dressing up. If your pet is clearly resisting the costume and getting stressed out, a cute bandana might be the perfect compromise. Or, simply snap a picture of them dressed up, take off their costume and let that be that.
A few pet safety tips:
Costumes should in no way constrict pets' movements or senses (i.e., their ability to see, breathe, eat/drink or go potty).
When adorning a pet costume, consider that beads, pompoms, ribbons, sequins and such can be a choking hazard for curious pets.
Try to make things as comfortable as possible by avoiding scratchy material, and carefully measure your pet so that costumes are neither too tight and constricting nor too loose and distracting.
Are you an expert at dressing up your pet, be it for Halloween or the holidays? Please share your photos and suggestions with us on our Facebook Page