Fall is finally here. What better way to get into the spirit than by bringing a part of nature into your home? Flower arrangements of any size add a pop of color and thoughtfulness to every room, especially when they match the scenery of the outdoors. Whether you're hosting guests this season or simply getting a little festive, we've come up with this quick DIY of fall-inspired flower arrangements for you to get creative with.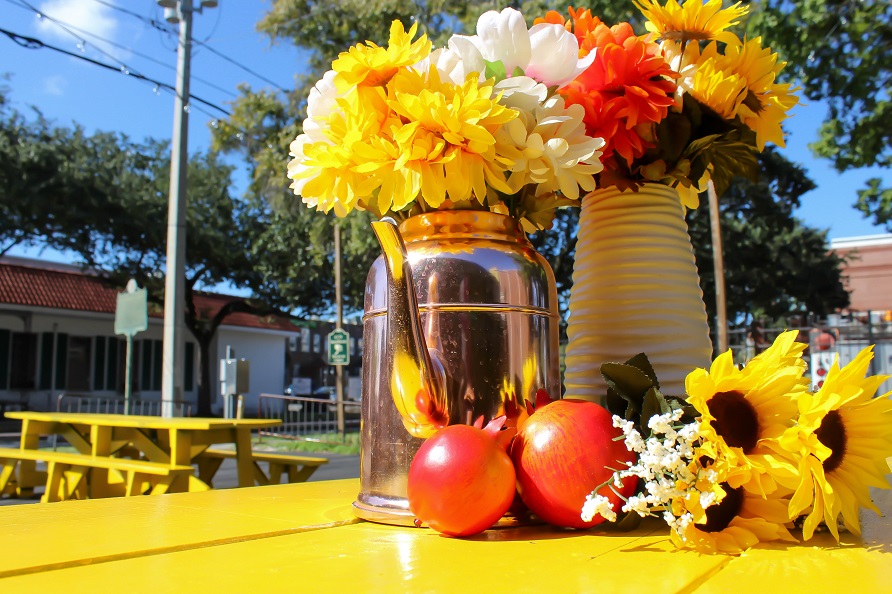 Here's what you'll need:
Flowers/Natural elements of your choosing.
You can try:
chrysanthemums
sunflowers
yellow flowers
dahlias
succulents
light pink roses
We tried: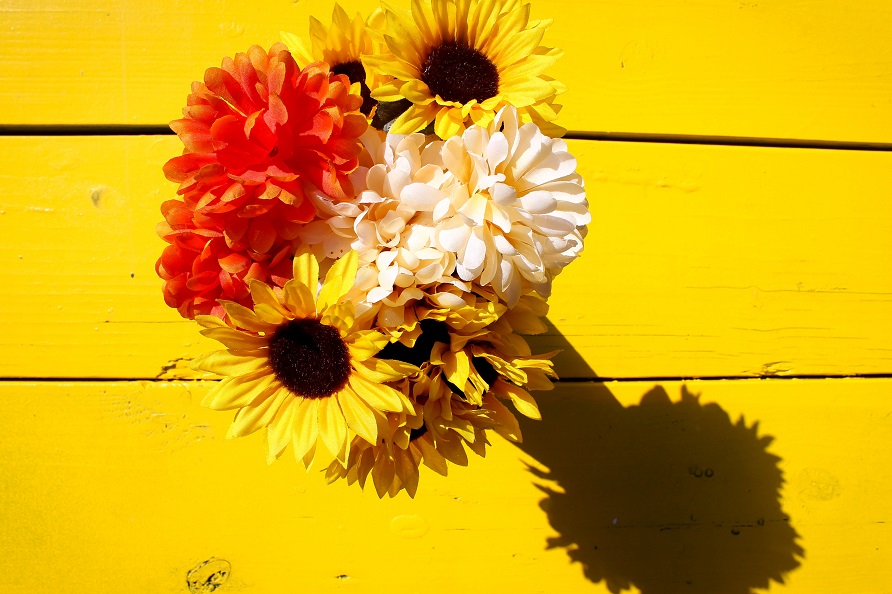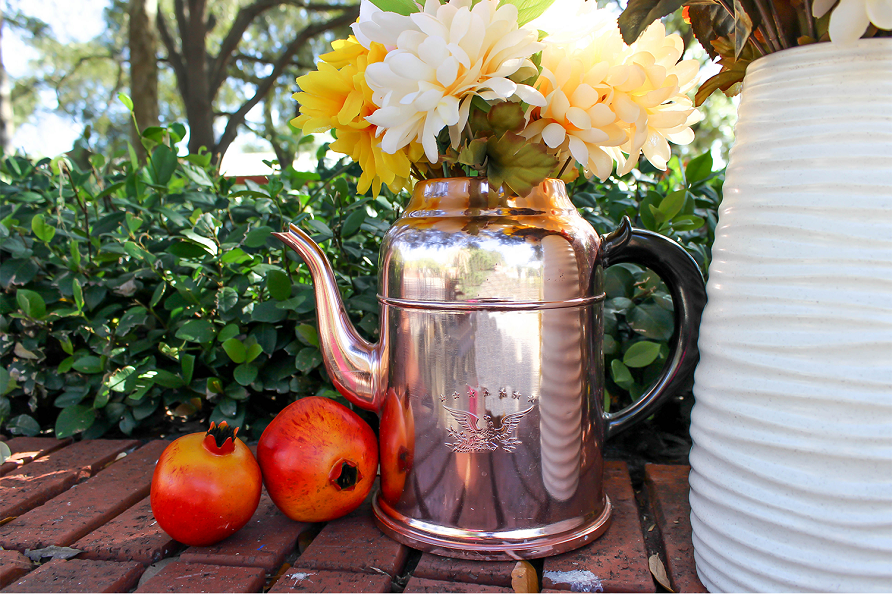 Now select a flower arrangement container. We're using a decorative vase and a tea kettle. Feel free to get creative and think outside the vase, you could also try watering cans, pitchers, planters, bins, or mason jars. Have fun with it and share your photos here or at #myashleyhome.