It's time to remove the protective covers from our patio furniture, because summer is here! Carry those lawn chairs out of the shed and into the sunshine. If you recently moved into a home with a larger yard, or feel your backyard needs a tan, we're here to help!
Let's give your outdoor area a summer body makeover! Regardless of how much outside space you have at your house, you should still take full advantage of the season. Let's have some fun!
Clean Things Up
Since your summer gear has spent the past few months under the covers, it's time to give them a solid cleaning. Bring out your mops, all-purpose cleaner and gloves. Some outdoor pieces might even withstand a light pressure wash.
If you have fabric outdoor furniture, keep them fresh all season long by keeping them out of the harsh sun and stored in case of the rain. Leaving outdoor pillows and cushions out in inclement weather can cause mildew to build up, which could shorten the furniture's lifespan. For more ways to keep your outdoor pieces clean and well-maintained, check out our care guide.
Add Some Foliage
Let your backyard flourish with strong plant types that can endure even the strongest heat waves of the summer. Even if you are a beginner, just treat plants as outdoor home décor! Get into gardening and landscape design to bring life and color to your space.
Annuals vs. Perennials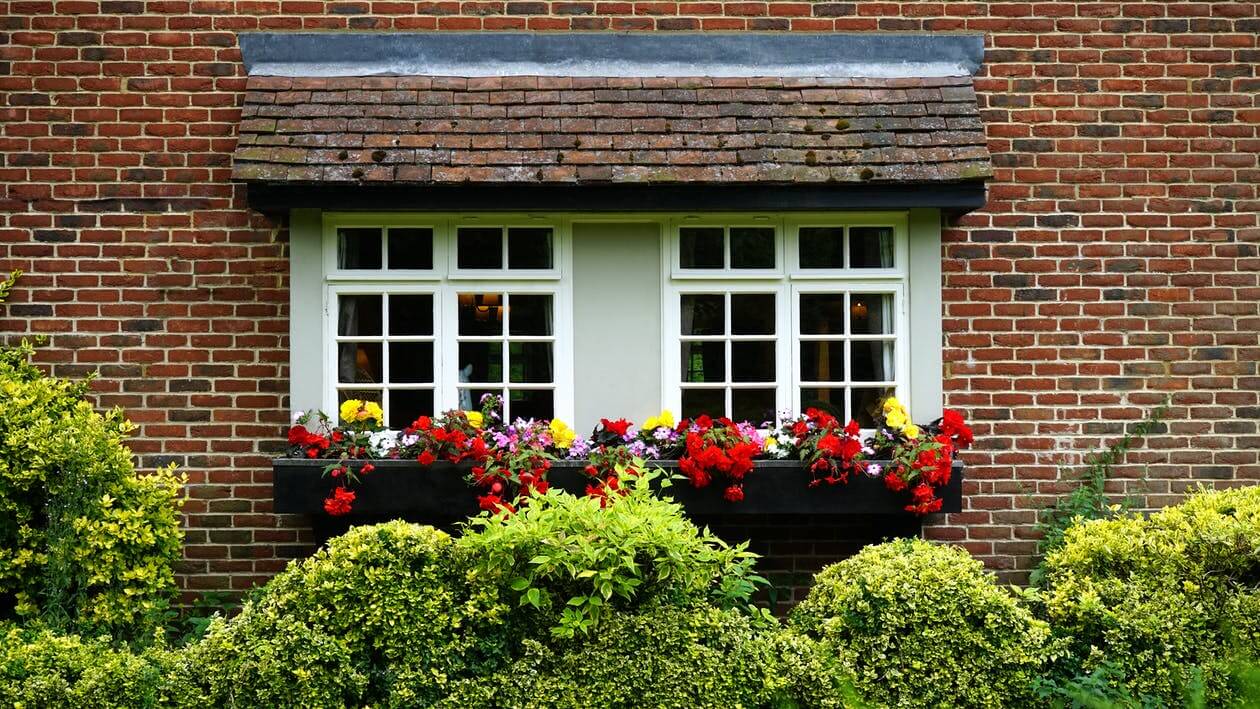 Depending on the climate of your region and the desired look of your backyard, you might have to decide between annuals and perennials. Annuals, like snapdragons and sunflowers, live for one growing season and then die. This is a good option if you want to change your outdoor landscape every year and gain experience in maintaining different flowers.
If you wish to have a consistent landscape, try perennials! These clever varieties, like tulips and peonies, are great for areas that get too hot during the summer for flowers. Once planted, they regrow every spring if maintained properly, giving your backyard a colorful welcome each year!
Palm Trees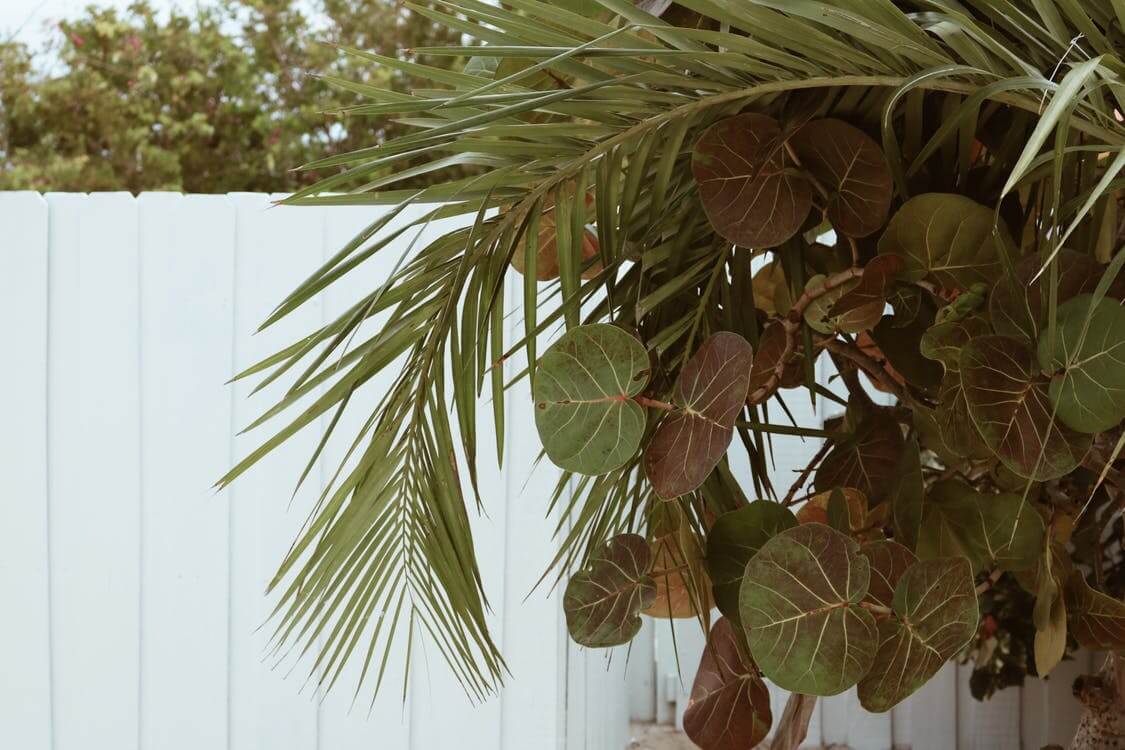 Give your outdoor space a tropical, spa-like vibe by planting palm trees. With an array of heights and frond patterns, find the style that fits your aesthetic, or mix and match your landscape! Some palms might even provide extra shade to your patio area. These trees are strong and resilient, so they will continue to grow for years to come.
Want to attract butterflies to your backyard? Need to bring more color to your patio? Click here to learn more about outdoor plants.
Throw Some Shade
Your backyard might not be a poolside cabana, but we think you should at least achieve that look. Bring the summer resort to you by adding details that create an upscale space. Add outdoor umbrellas to keep things cool, even on the sunniest day. Just be sure to close them when they are not in use, in case of a summertime storm. We also suggest storing them at the end of the season to ensure they are ready for next year's pool parties.
Decorating the Outdoors
Without the four walls of a traditional space, it might seem tricky to decorate an outdoor space, but it's not that tricky! When creating a beautiful patio or poolside area, use the ambiance of nature as your guide and use it to complement your style. Play up the natural vibe with light earthy tones and wood or keep things edgy and industrial with strong metal pieces.
A weather-resistant outdoor rug is a great way to curate specific spaces, like outdoor dining areas or lounge spaces. It grounds the future in that area and gives the look of a larger space while completing the look. Choose a bright pattern to bring in the shades of nature, like vivid blues and pinks.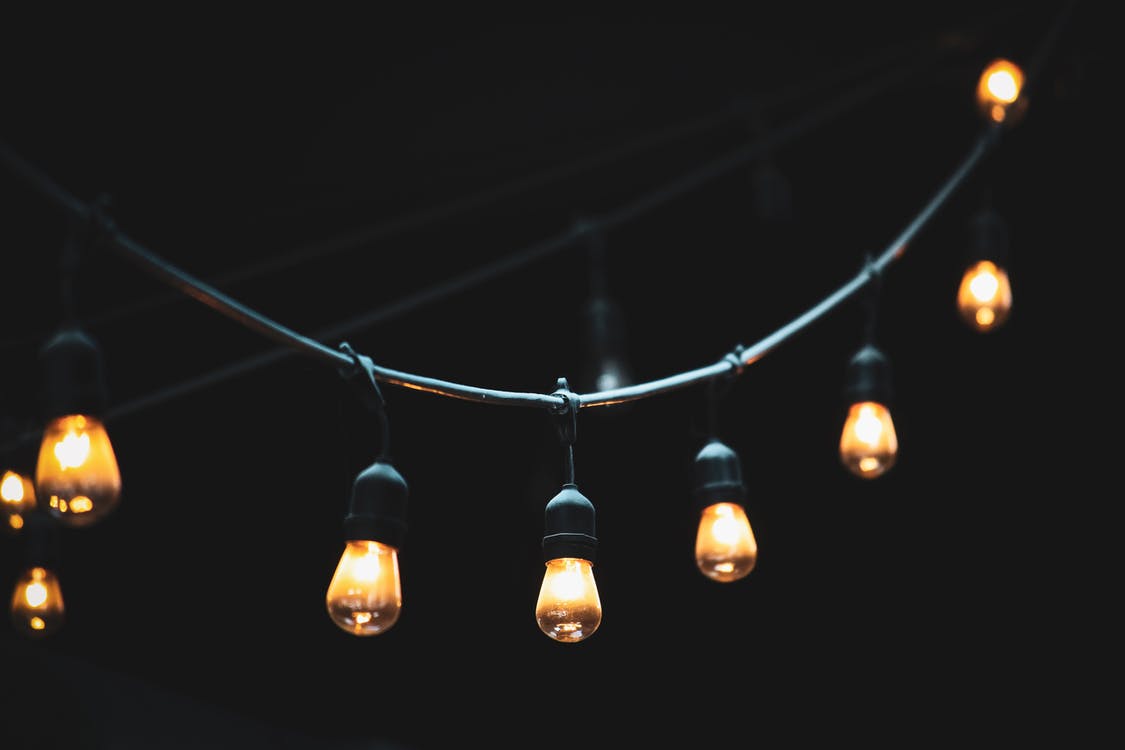 Use wall anchors and strategically-placed poles or railings to string lights across your patio or outdoor dining space to illuminate your summer nights. Keep those poles discreet by planting vine plants like golden pothos or bougainvillea to conceal the magic.
Enjoy the Sunshine
Now that you've created a beautiful outdoor space, it's time to figure out ways to enjoy it! You can start by planting an herb garden to reap the benefits of the summer sunshine. To learn more about the benefits, and some delicious summer time recipes, click here. Or partake in these fun in the sun activities:
Chalk Art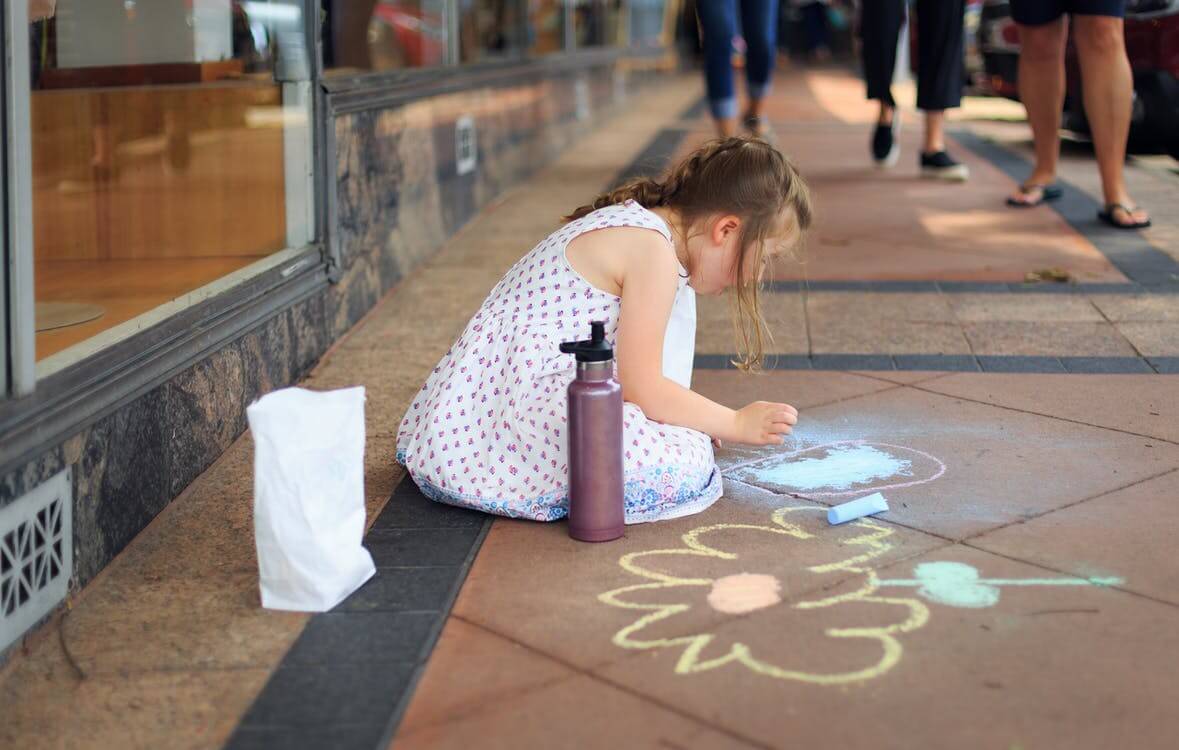 This is great if you have a brick or stone patio area, because the fun just washes away with a summer shower or a garden hose. Take Pictionary to the great outdoors to enjoy the weather and challenge contestants to draw on the pavement. You can also have a drawing contest to see who has the most creativity and artistic prowess!
Cook Up Some Fun
Fire up the grill to bring dinnertime outside this summer! Serve up nostalgic seasonal cuisine like hamburgers and hotdogs, or get creative with chargrilled veggies and fruits like pineapples or bell peppers. But don't forget to pair them with delicious sides, here are some of our favorite recipes: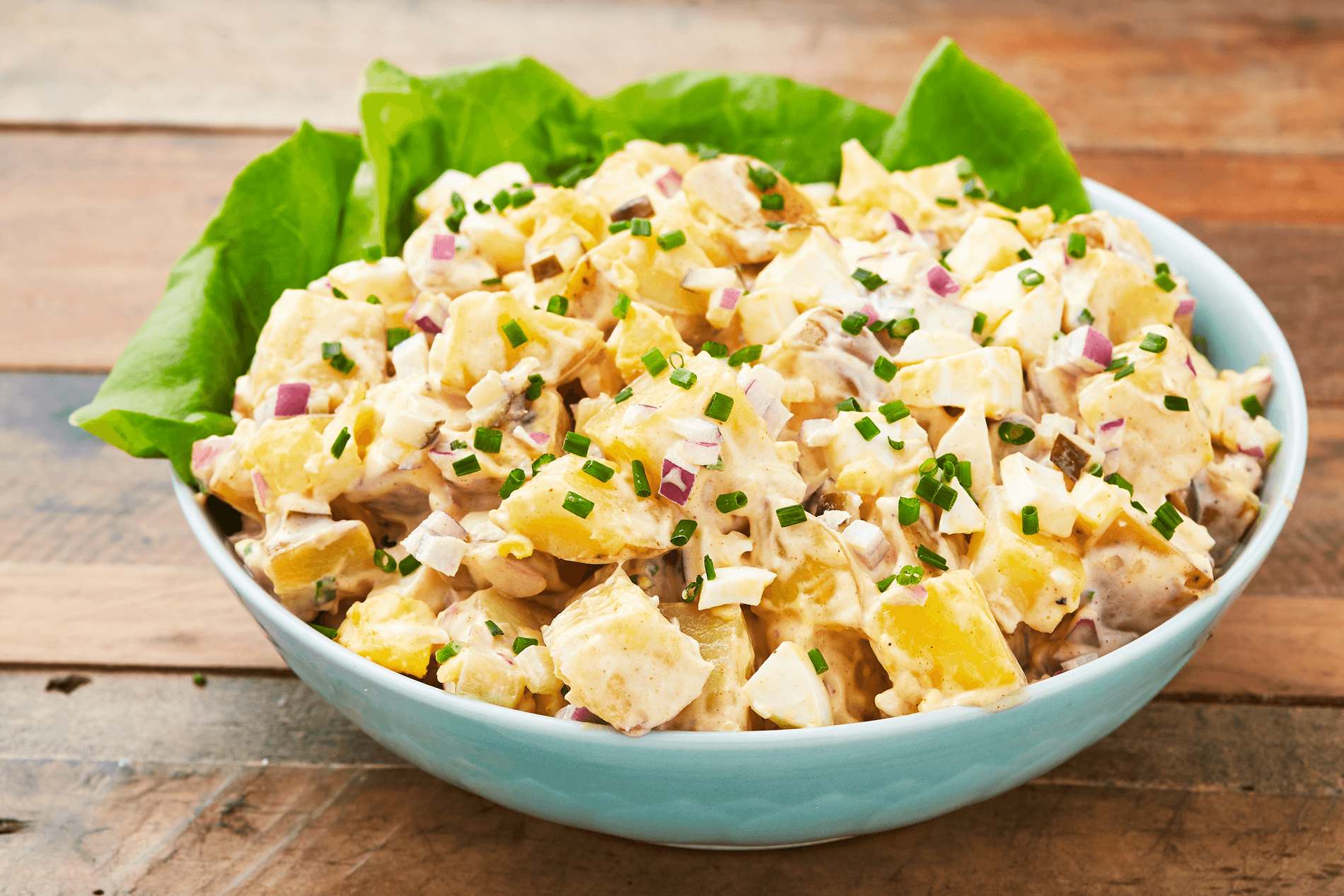 What You'll Need:
3 pounds of Russet, Yukon gold or red potatoes, peeled and cut into cubes
1 Cup mayonnaise
1 Tablespoon yellow mustard
1/4 Cup sweet pickles chopped, or sweet relish
2 Teaspoons granulated sugar
2 Teaspoons Apple cider vinegar
1/2 Teaspoon garlic powder
5 Hard-boiled eggs, diced
4 Green onions, finely diced
2 Celery stalks, finely diced
Kosher salt
Black pepper
How to:
Add the potatoes to a large pot and cover with cold water. Set over high heat and cook just until fork tender.
When the potatoes are soft, drain them in a strainer and let them cool while you prepare the other salad ingredients.
In a large mixing bowl add mayo, mustard, pickles, sugar, apple cider vinegar and garlic powder. Stir to combine.
Add cooled potatoes to bowl along with hard-boiled eggs, green onions and celery. Gently combine ingredients.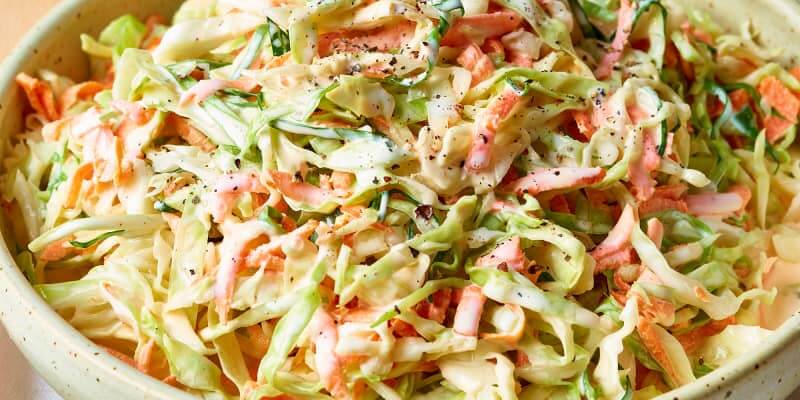 What You'll Need:
6 Cups thinly sliced cabbage
1 Large carrot, shredded
1 Cup mayo
3 Tablespoons apple cider vinegar
2 Tablespoons sugar
1/4 Cup minced sweet onion, or green onions
1 Teaspoon celery seeds
1/2 Teaspoon dried dill, or dried herbs
Kosher salt
Black pepper
How to:
In a mixing bowl, combine all dressing ingredients: mayo, mustard, vinegar, sugar, onion, celery seeds, herbs, salt and pepper. Combine until ingredients are evenly distributed.
Stir in cabbage and carrots.
Cover and chill in the refrigerator for at least 2 hours.
Check out our summer staycation blog post to get inspired by activities and seasonal recipes you can enjoy in your backyard!
Enjoy each sun-filled day, but don't forget your sunscreen! We'd love to see your outdoor space and let the transformation inspire others to create their own patio perfection. Use #MyAshleyHome on Instagram to possibly be featured on our feed. If you need more inspiration to guide you through this journey, browse our Pinterest boards.