Envision walking through the doors of the grandest palace. Floor to ceiling mirrors, marble floors, gilding, statues, and esteemed artwork create a sense of awe. The scale and elegance evoke a sense of Old World opulence. To say it feels regal is an understatement.
Just like this grand palace, Grand Elegance is a statement-maker. It's elaborate, ornate, gilded, inspired by hand-crafting, and formal. This Ashley Lifestyle is meant to be dramatic. Inspiration for these lavish furnishings and accessories is found in many different places such as runway collections, the gilded age of Hollywood, lifestyle + interiors, etc.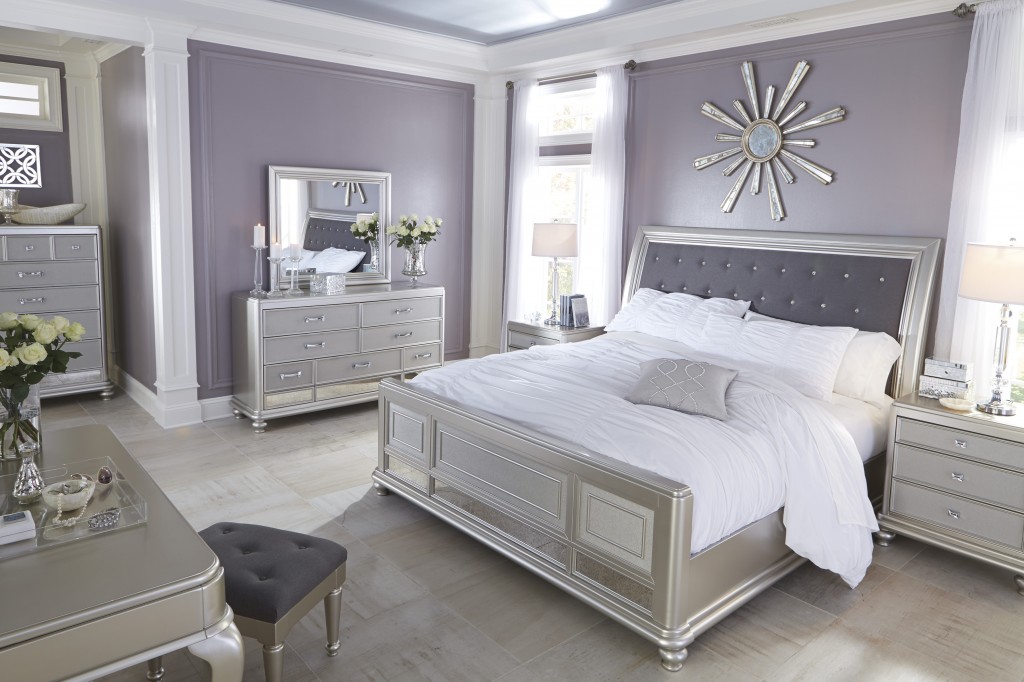 The Coralayne collection has several key elements that make it glamorous. There's replicated shagreen, antique mirror finishes, a silver sheen paint finish, crystal looking buttons and hardware, diamond tufting, a textured steel gray fabric, and elegant cabriole legs. All of which evoke the Art Deco style of the 20s and 30s.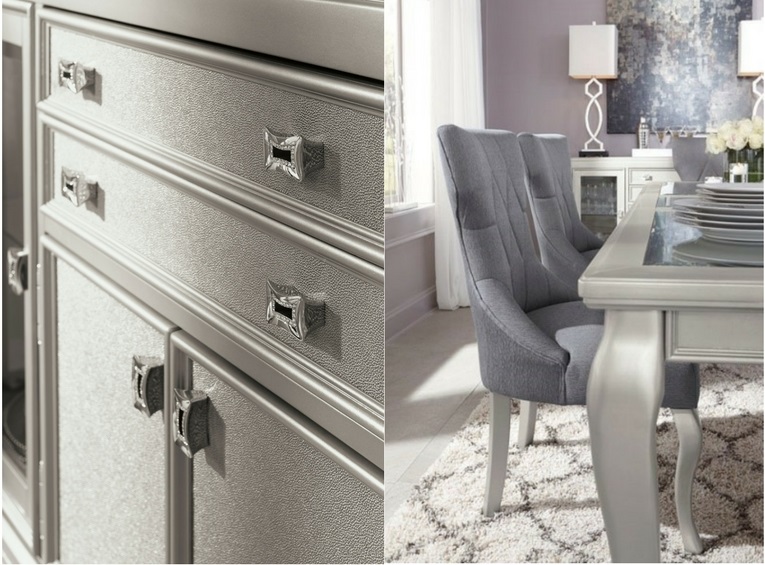 The Coralayne Bedroom and Dining Room combined with the Lemoore Living Room seen below can complete any grand and elegant home.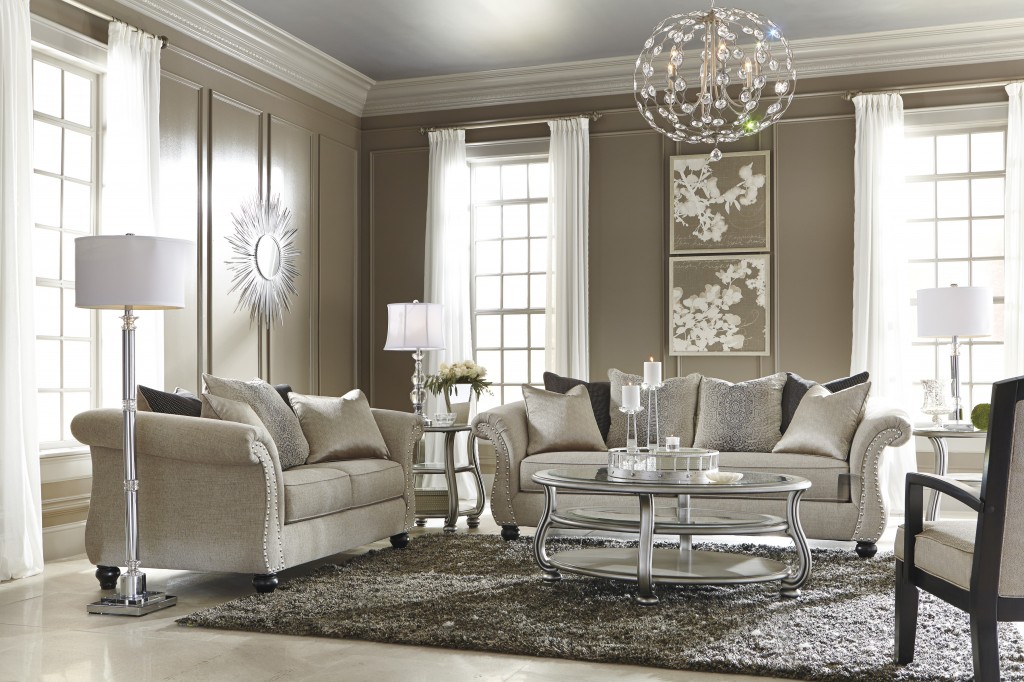 If glam isn't your style, Grand Elegance also features furnishings with more of an "Old World" appeal.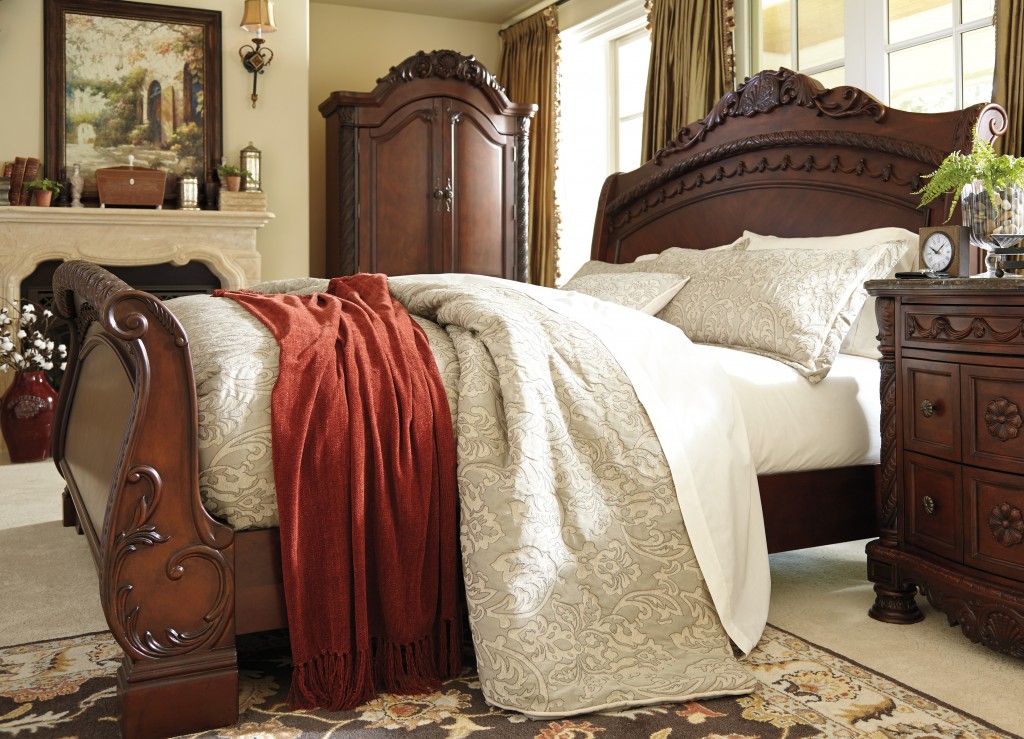 One of these collections is North Shore which is full of beautiful wood carving, appliques, thickly cushioned upholstery, and marble tops.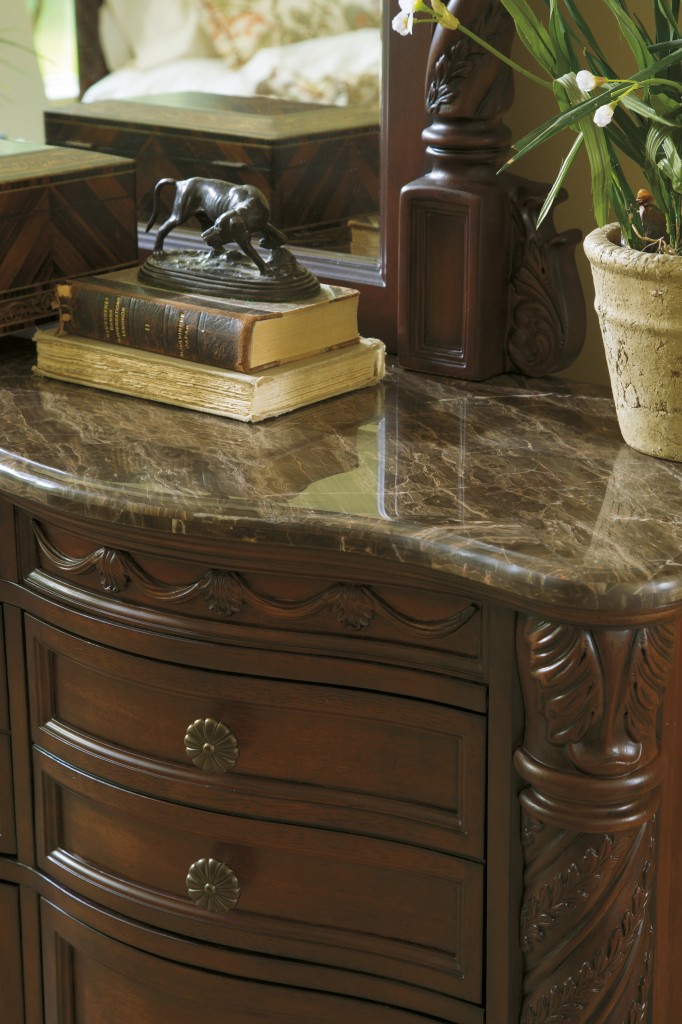 If this sounds appealing, then just wait until you see the new pieces we have coming for Spring 2017! They're so gorgeous you'll want to buy a bigger house just to fit it all in.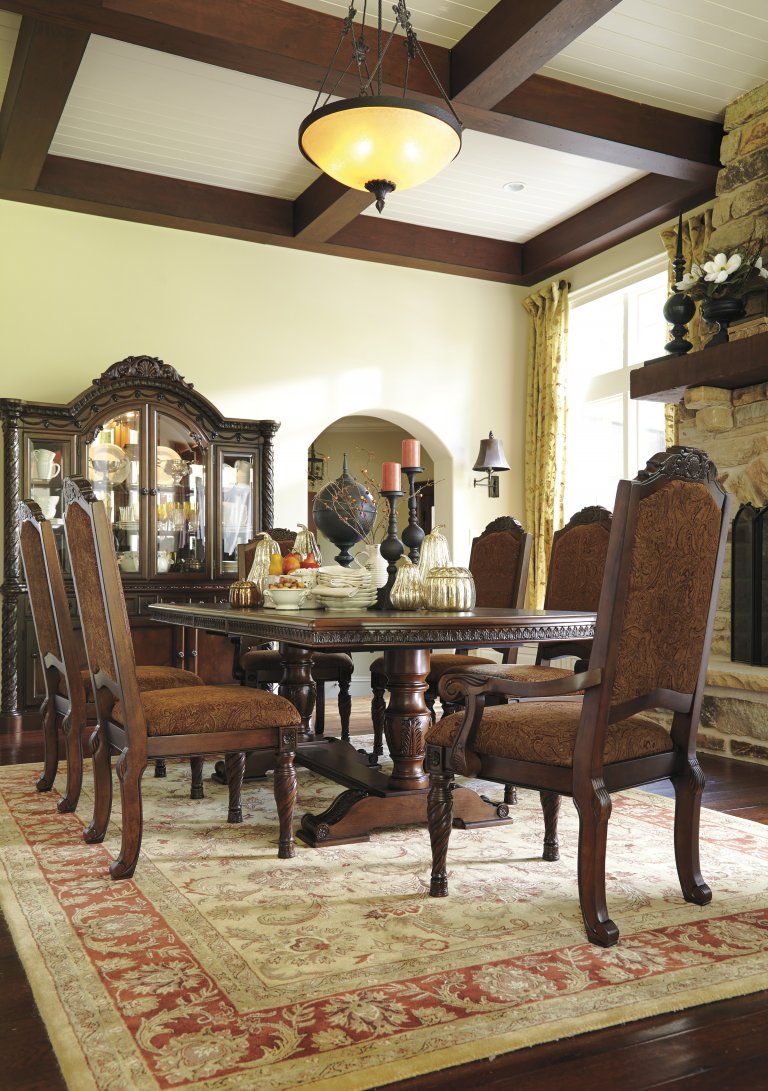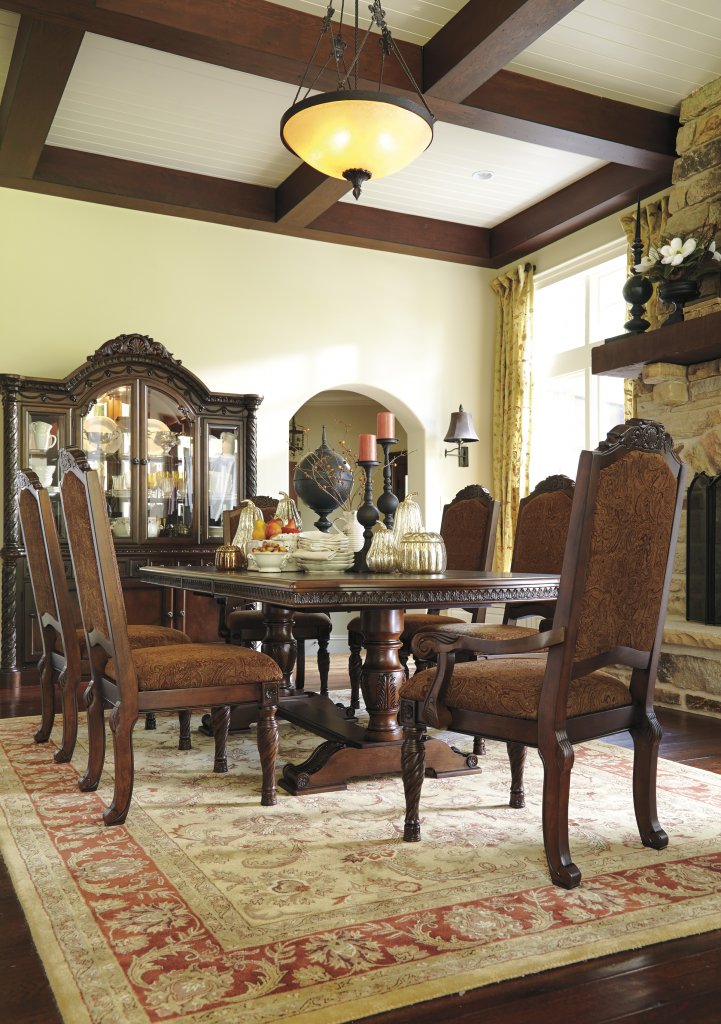 All in all, no matter if your style is glam or "Old World," Grand Elegance is sure to make a lasting impression on anyone who visits your home!