Everyone loves the arrival of fall, and selecting the perfect pumpkin to kick start the season is a must. But who knew that your annual jack-o-lantern could transform from Halloween decor into tasty treats? Here are two recipes that will make the most of your gourd-geous selection.
Once you bring your pumpkin home from the patch, cut off the top and scoop all of the pumpkin seeds out of the cavity. Separate the seeds from the strings so you can make the cinnamon sugar pumpkin seeds recipe found below.
Recipe 1: Cinnamon Sugar Pumpkin Seeds
Prep Time: 10 minutes Bake Time: 40 minutes
Ingredients:
3 tablespoons butter, melted
1 teaspoon ground cinnamon
1/4 teaspoon salt
1-1/2 cups pumpkin seeds
2 tablespoons sugar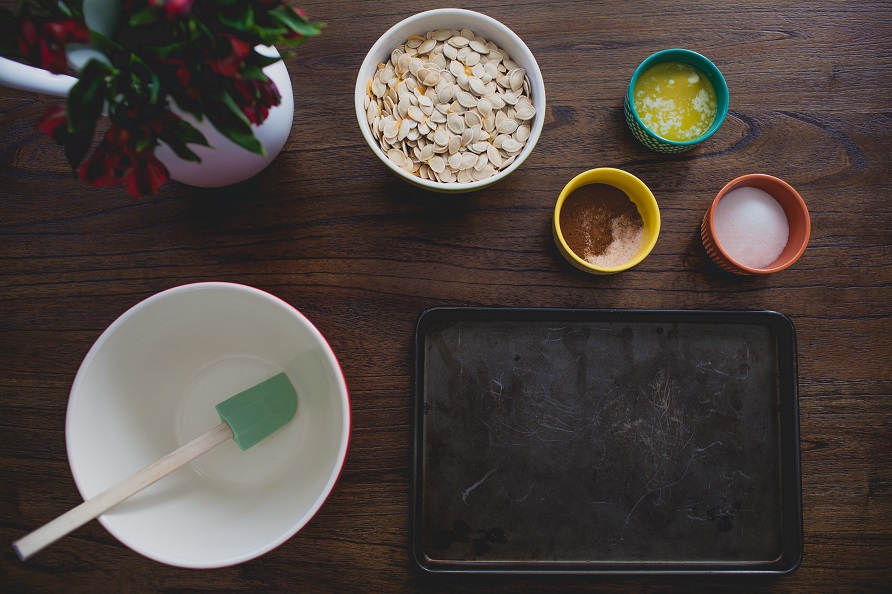 Directions:
Preheat oven to 300ºF.
Mix butter, cinnamon, and salt together in a bowl.
Place pumpkin seeds in a large bowl and pour butter mixture over seeds; toss to evenly coat. Spread coated seeds in a single layer on a baking sheet.
Bake in the preheated oven, stirring occasionally, until seeds are lightly browned, about 40 minutes. Remove baking sheet from oven; sprinkle sugar over seeds and stir until evenly coated.
Enjoy!
Recipe 2: Pumpkin Crumble
Once the seeds are removed, you are ready to make your pumpkin puree for the pumpkin crumble recipe! Yes, you could buy the canned pumpkin puree, but who doesn't love to make your main ingredient from scratch?
Prep Time: 30 minutes Bake Time: 1 hour
Ingredients:
Puree
1 Pumpkin
Directions:
Preheat oven to 325ºF.
Cut the pumpkin in half, stem to base. Remove seeds and pulp. Cover each half with foil.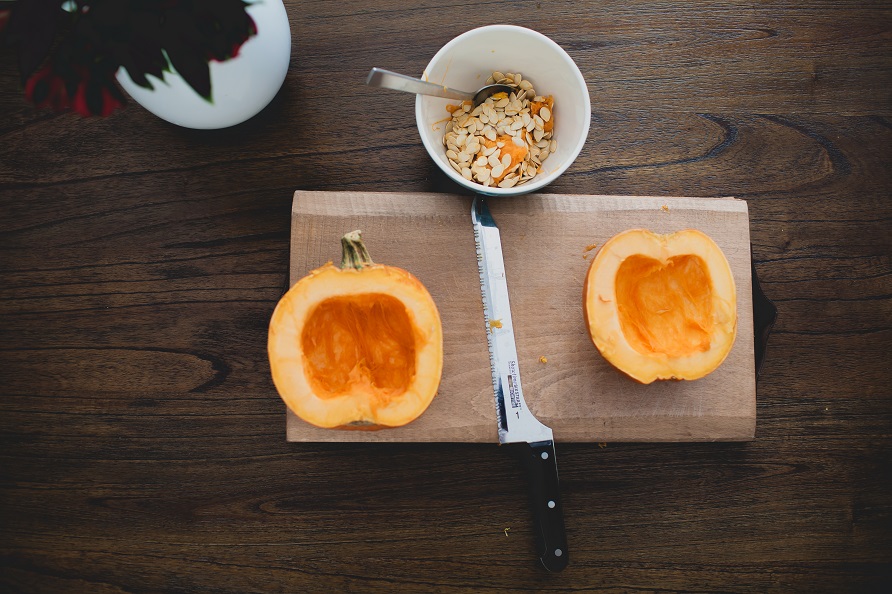 Bake in the preheated oven, foil side up, 1 hour, or until tender.
Scrape pumpkin meat from shell halves and puree in a blender. Strain to remove any remaining stringy pieces.
You are now ready to start on your pumpkin crumble!
Crumble
Prep Time: 15 minutes Bake time: 45 minutes
Ingredients:
1 box yellow cake mix (Jiffy is my favorite)
1 can pumpkin puree (15 ounces)
1 can evaporated milk (12 ounces)
3 large eggs
3/4 cup sugar
1 teaspoon ground cinnamon
1 cup butter (melted)
Directions:
Preheat oven to 350ºF.
Grease 9" x 13" baking pan with nonstick cooking spray or butter.
In a large bowl, add pumpkin, evaporated milk, eggs, sugar, and cinnamon, and whisk to combine.
Transfer mixture into prepared pan.
Sprinkle dry cake mix over pumpkin mixture. Top with melted butter.
Bake 50-55 minutes until a toothpick inserted into the center of the cake comes out clean. Let cool before serving.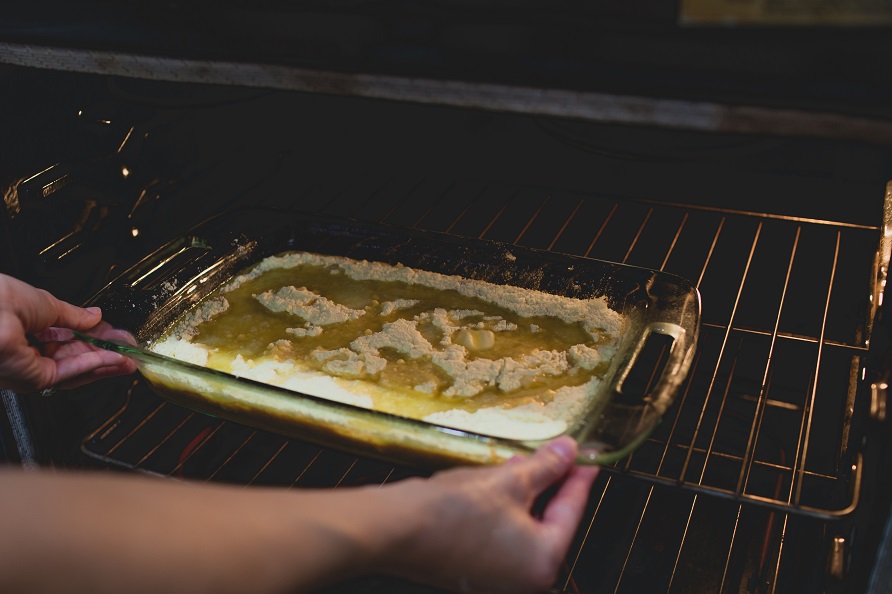 And there it is, two delicious recipes out of one smashing pumpkin. Now for the best part, see how quickly it all disappears when your little goblins arrive!