Dripping with Spanish moss and teeming with history, Savannah's charm is undeniable. This quaint Georgia city is filled with breathtaking architecture, and the interior spaces are just as gorgeous. Walking down the sidewalks and streets is like taking a trip down memory lane to a time when your grandparents or great-grandparents lived. It's the perfect place to get inspired to design.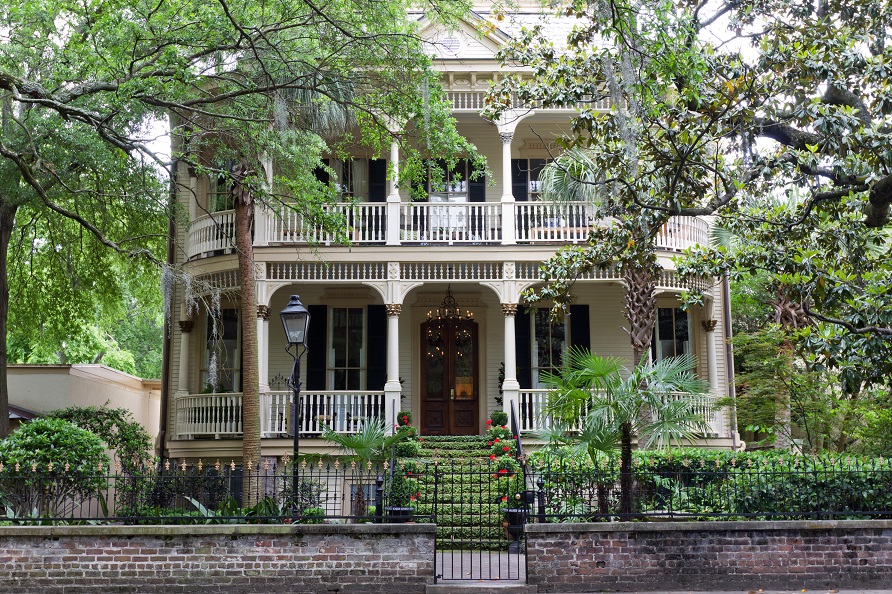 Achieve the southern style you crave for your home no matter where you live with the Demarlos bedroom collection. Its vintage-inspired look will make you feel right at ease. Bathed in a dreamy parchment white finish with gently distressed accents and elegantly turned details, it's got all the makings for a lovely retreat.
Every belle of the ball takes as much pride in her home as she does in her appearance. Tuck away your precious jewels in the felt-lined top drawers of the dresser.
Not quite ready to jump out of bed for the day? Place a nice cup of hot tea on the nightstand's pull-out tray. Take a look at how beautiful the wood grain is.
Details like antique brass tone nailhead trim and cushiony neutral fabric make it apparent that this sleeping haven was expertly crafted with care. With true southern hospitality, you'll want to welcome in everyone you know to see Demarlos.