St. Patrick's Day is upon us and what better way to celebrate than by sprucing up your decor with green accessories? The color green is supposed to promote peace and tranquility, making it the perfect color to decorate with well beyond St. Patrick's Day. Need inspiration? Continue reading to check out some of our favorite green accessories.
Stylish Ways to "Go Green"
One of the easiest ways to add a splash of color to your space is by adding a few throw pillows to a sofa, bed, entryway bench or dining room chair. Our Aville pillow is a perfect shade of bright and cheery green and goes beautifully with neutral color schemes.
If you're going green, why not use actual greenery? Or, in this case, artificial greenery that looks like the real deal but requires no watering—just the occasional dusting. Our stunning topiaries are available in small or large sizes so you can choose the one that goes best with your decor.
Natural (or artificial) greenery not your thing? Add a splash of green to a feature wall with our Birch Tree Wall Art. Arranged horizontally over a buffet or cabinet, this triptych set is a beautiful way to bring an organic touch into your living space.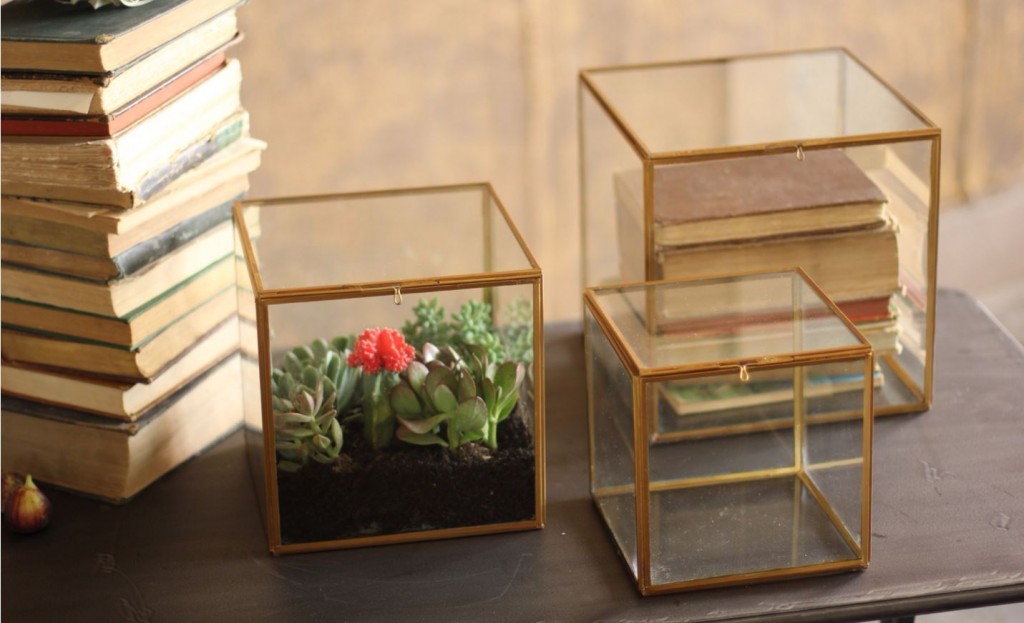 Our glass boxes might not be green, but they're a lovely way to display a lively succulent garden. Check out our article on decorating with springtime succulents for more ideas.
Last but certainly not least, our Taisce pouf ensures adults aren't the only ones brightening up their spaces. Taisce is the perfect perch for reading and studying and serves as a stylish spare seat for sleepovers and get-togethers. And its vibrant lime shade isn't bad either!
Sharing is Caring
What's your favorite way to incorporate a little green into your decor? Sound off in the comments or visit us on Facebook to share your ideas.