80,000 beds in 8 years. That's what's been gifted through our Hope to Dream program, where we believe every child deserves a good night's sleep and a bed to call their own. Since its inception in 2010, Hope to Dream has not only gifted 80,000 twin beds, but bed frames, bedding and pillows to children in North America who are underprivileged and don't have a place of their own to sleep.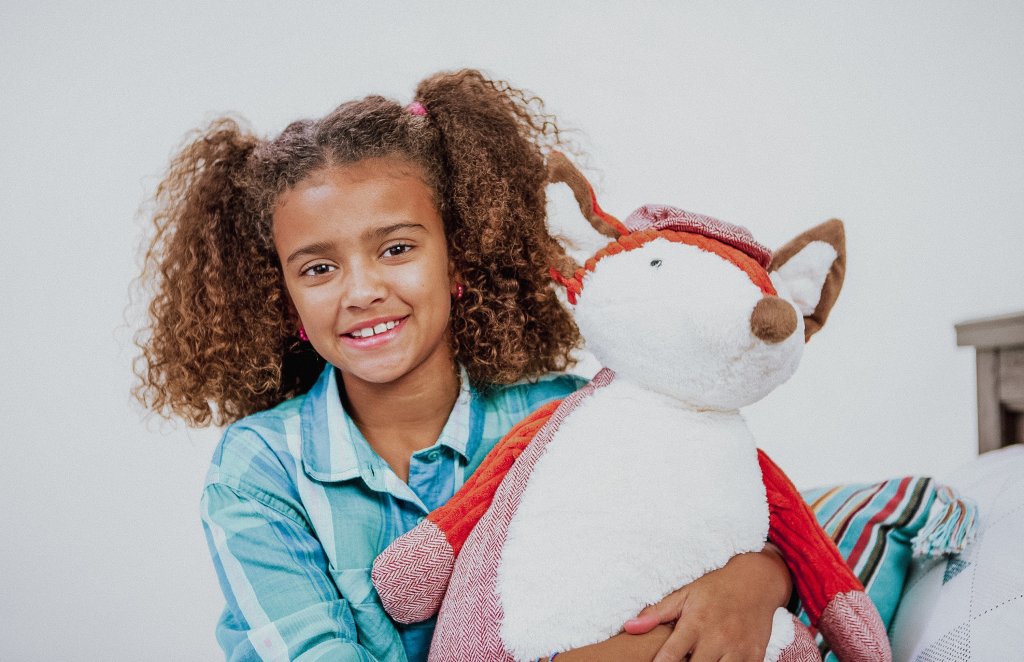 The 8th Anniversary Event
On December 15, 2018, we celebrated the children with our 8-year anniversary at the Glazer Children's Museum in beautiful Tampa, Florida. Partnering with us for the event was the Boys & Girls Clubs of the Suncoast and the Children's Museum of Tampa. President & CEO of the Boys & Girls Clubs of the Suncoast Freddy Williams said, "Ashley's helping us control the home environment by being able to give a bed for these kids every day when they go home."
Although the weather was dreary, that didn't stop the excitement—100 children and their parents got to meet indoors with Santa's elves to enjoy live music with a DJ, interactive games and breakfast. Volunteers welcomed the children inside with cheers as they were led to a brief introduction before the festivities began.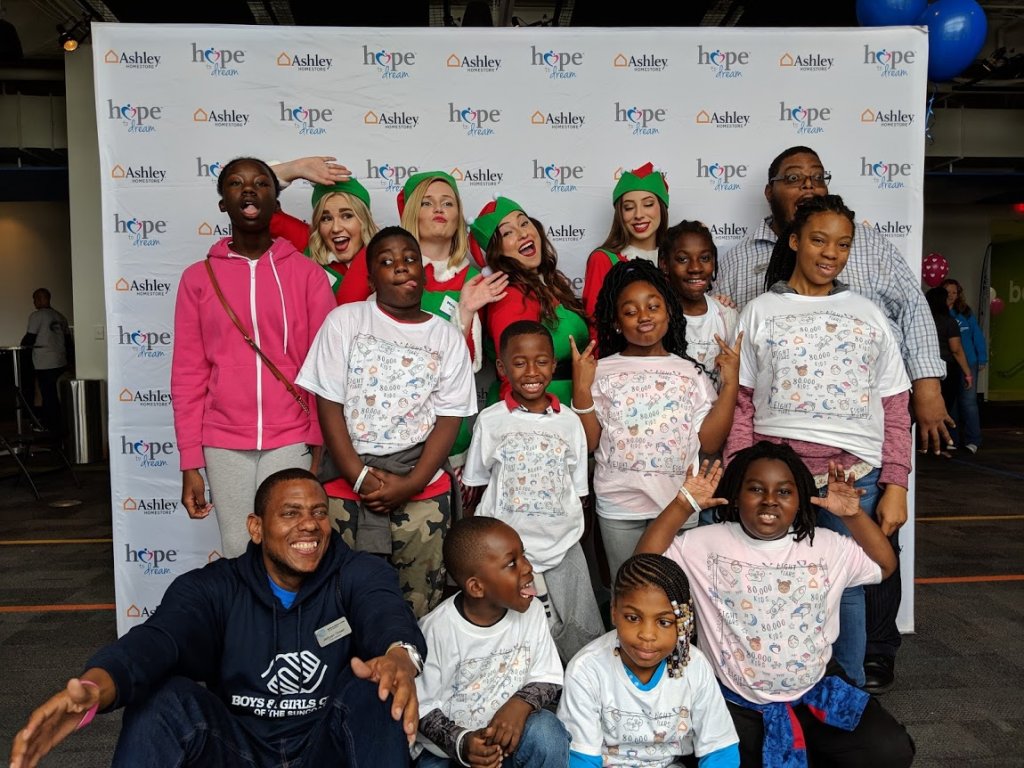 After a morning of interactive games, including cornhole, memory, a ball pit and red-light/green-light, the children were led to the exciting surprise: that they were all getting new beds! This included a brand-new Ashley-Sleep® twin mattress, bed sheets, pillows, coverlets and bed frames. In addition to beds, they received extra surprise gifts of duffle bags, plush blankets, teddy bears, The Book of Why, water bottles, toys and free admission to the Glazer Children's museum exhibit areas for the day.
"We're proud to be able to give them [the children] beds so they can get a good night's sleep. It allows them to really have a better life," said Ashley Furniture CEO Todd Wanek.
The joy in the room was overflowing while children lined up for their extra gift boxes, big smiles plastered on their faces as they carried them to their families.
Giving back has always been big with Ashley. "It warms my heart that we as an organization can give back to the community in this way. These children are so deserving of this opportunity," said Greg Kammer, the EVP of Strategy, Retail and Sales Operations. Many others shared similar sentiments while watching the children open their gifts, expressing their enthusiasm and appreciation throughout the room that could be felt.
As everyone went to enjoy a fun day at the museum, one thing was apparent: that every child left with the gift of better sleep and health. Check out more photos from the event below!
Want to learn more about Hope to Dream, or how you can nominate a child? Be sure to follow @hopetodream on Instagram, or visit our nomination page for more information!