Fall is finally here and you know what that means—time to bust out the lederhosen, pour yourself some brew and prepare to be wowed by delicious German delicacies! Instead of celebrating at a local bar (where the menu might be less than authentic), why not host your very own Oktoberfest this year?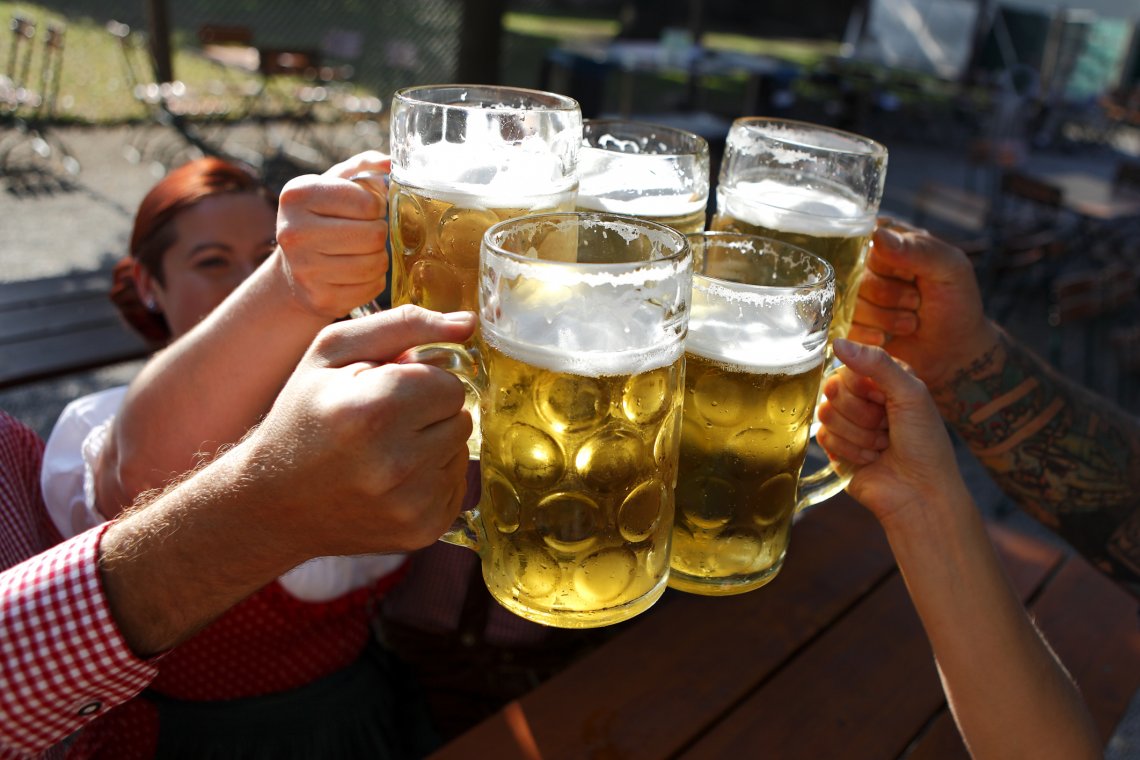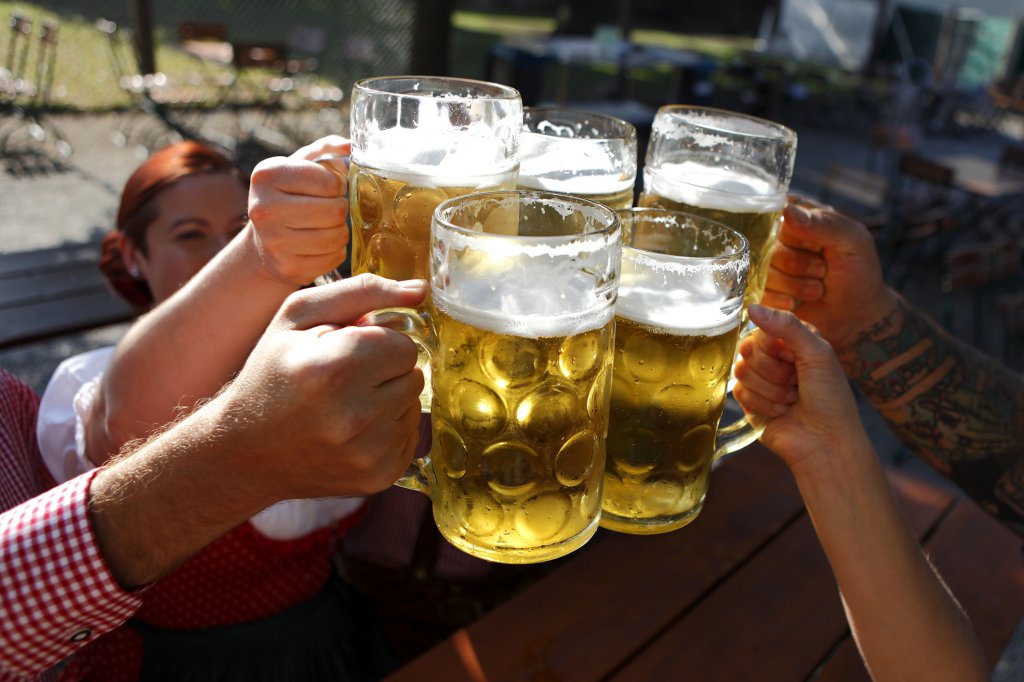 Set the Scene in Your Own Biergarten
The first step for creating an authentic biergarten atmosphere is setting up a communal eating area. Don't have an outdoor dining space? Fret not! Grab a friend or two and carry your indoor dining room table to the backyard. If you have a counter or bar height table, all the better. Guests will embrace the genuine feel of an outdoor bar, really helping the party get started.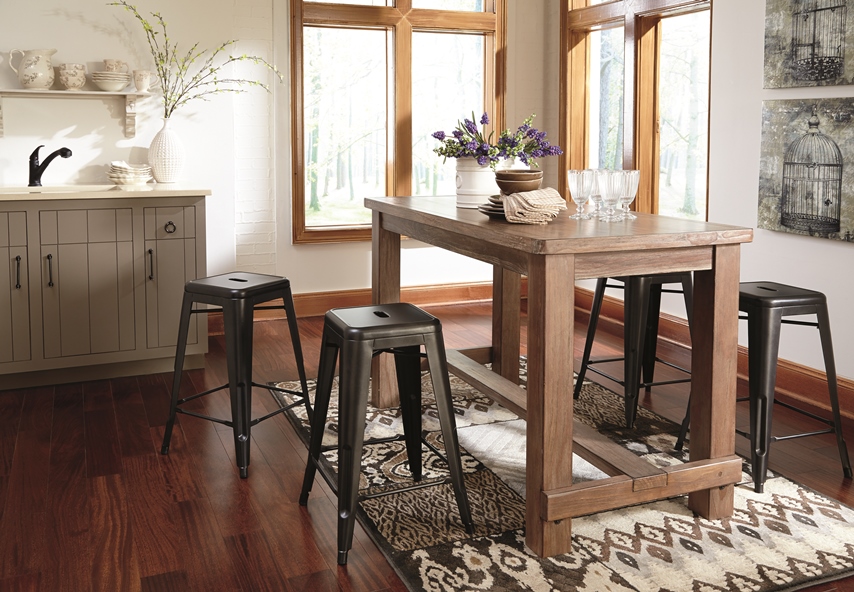 Next, cover your table in a traditional Bavarian check tablecloth. Keep things easy on the eyes and pair this busy pattern with white or clear dishes and serving pieces. Create a festive environment by stringing patio or Christmas lights from the trees.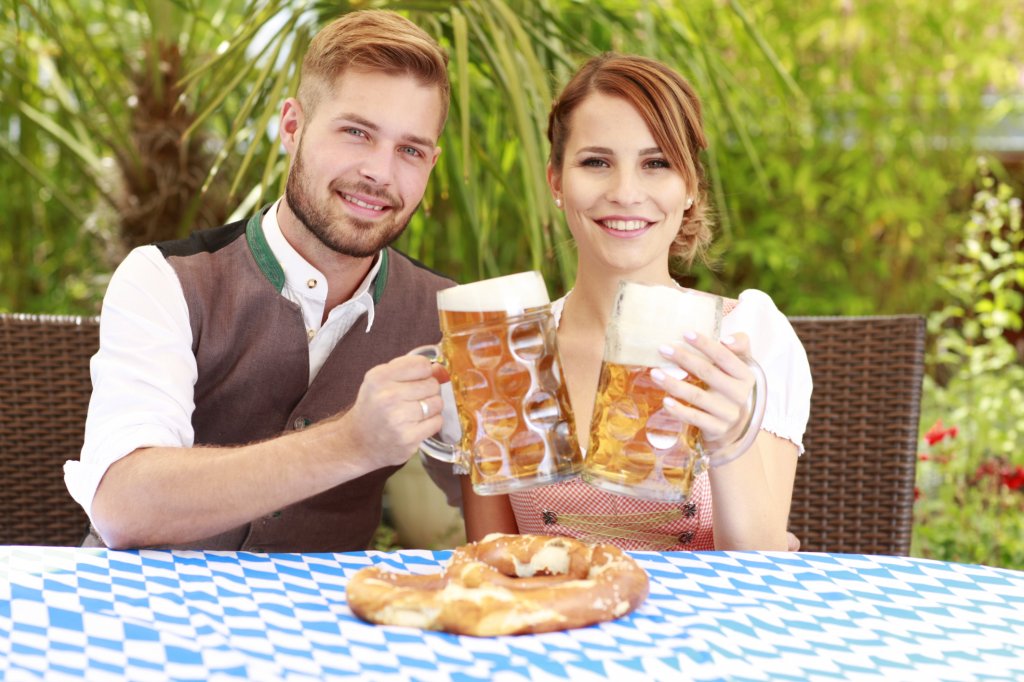 Serve Up an Authentic German Spread
Biergartens are all about family-style dining so keep things simple and intimate by topping the table with charcuterie trays. One tray for every four place settings will ensure everyone has easy access to the tasty German spread. Top your trays with quintessential German grub, including: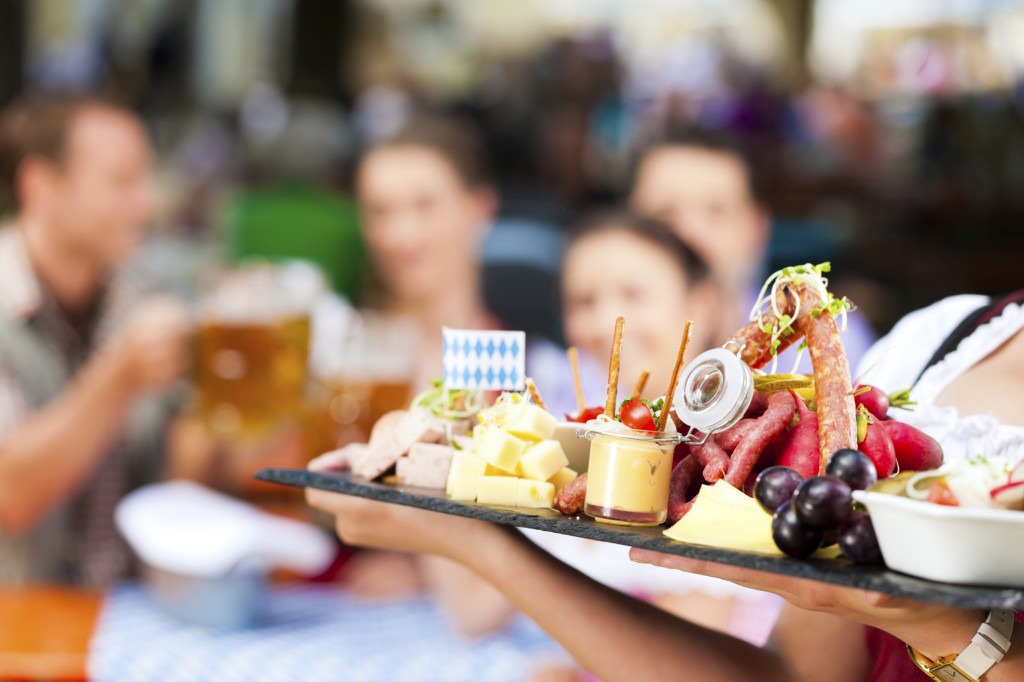 Bratwurst
Salami
Liverwurst
Frankfurters
Black forest ham
Soft pretzels
Pickled gherkins
Spicy mustard
Sauerkraut
Whatever you do, don't forget the currywurst sauce! Sometimes referred to as "German ketchup," currywurst sauce is slightly sweet, a little bit spicy and a whole lot of yummy. Impress your guests by whipping up a batch of homemade sauce.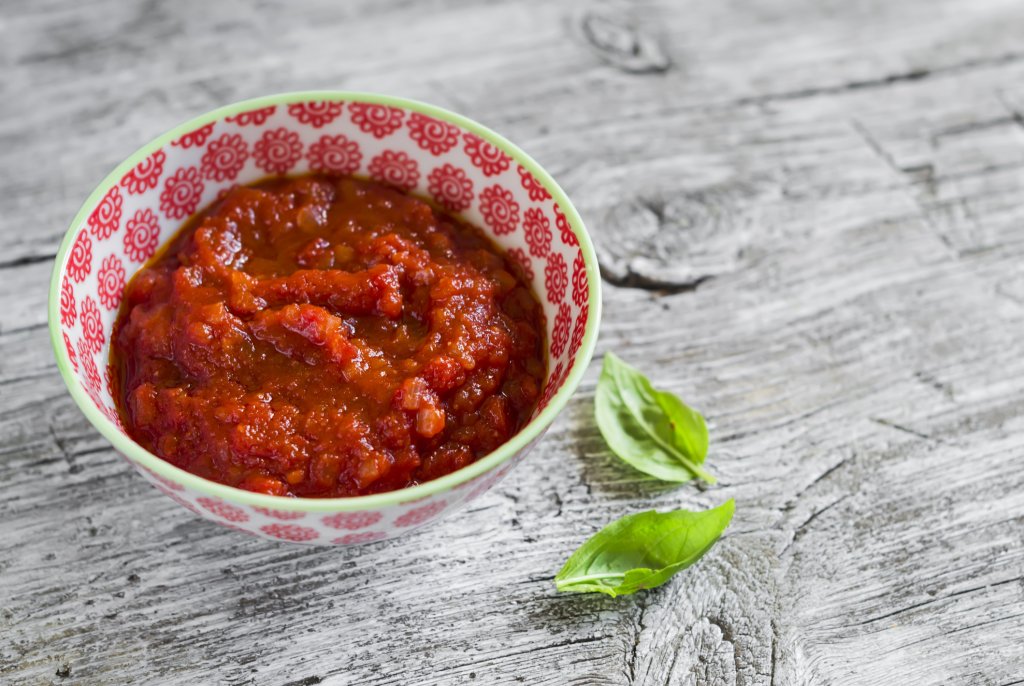 (recipe from saveur.com)
Prep time: 30 minutes
Yield: 1-1/2 cups
Ingredients:
1 large yellow onion, finely chopped
2 tablespoons canola oil
2 tablespoons curry powder
1 tablespoon hot paprika
2 cups whole peeled canned tomatoes (with juice), crushed by hand
1⁄2 cup sugar
1⁄4 cup red wine vinegar
Kosher salt
Instructions:
Heat oil in a saucepan over medium heat.
Add onion and cook until soft (about 8 to 10 minutes).
Add curry powder and paprika; cook for 1 minute.
Add tomatoes (with juice), sugar and vinegar; stir to combine.
Season with kosher salt to taste.
Increase heat to high and bring to a boil.
Reduce heat to medium-low and simmer, stirring occasionally, until thickened (about 25 minutes).
Purée sauce in a blender until smooth and strain through a sieve.
Serve hot over sausage.
Have any tips for hosting an authentic Oktoberfest? Tell us in the comments below!