There is nothing as homey as the look of a tablecloth on the table and the smell of something delicious coming out of the oven. You can create that warm sense of nostalgia by introducing a few well-placed items around your home. And with a little help, that happy sunshiny feeling will greet you every time you walk in the door.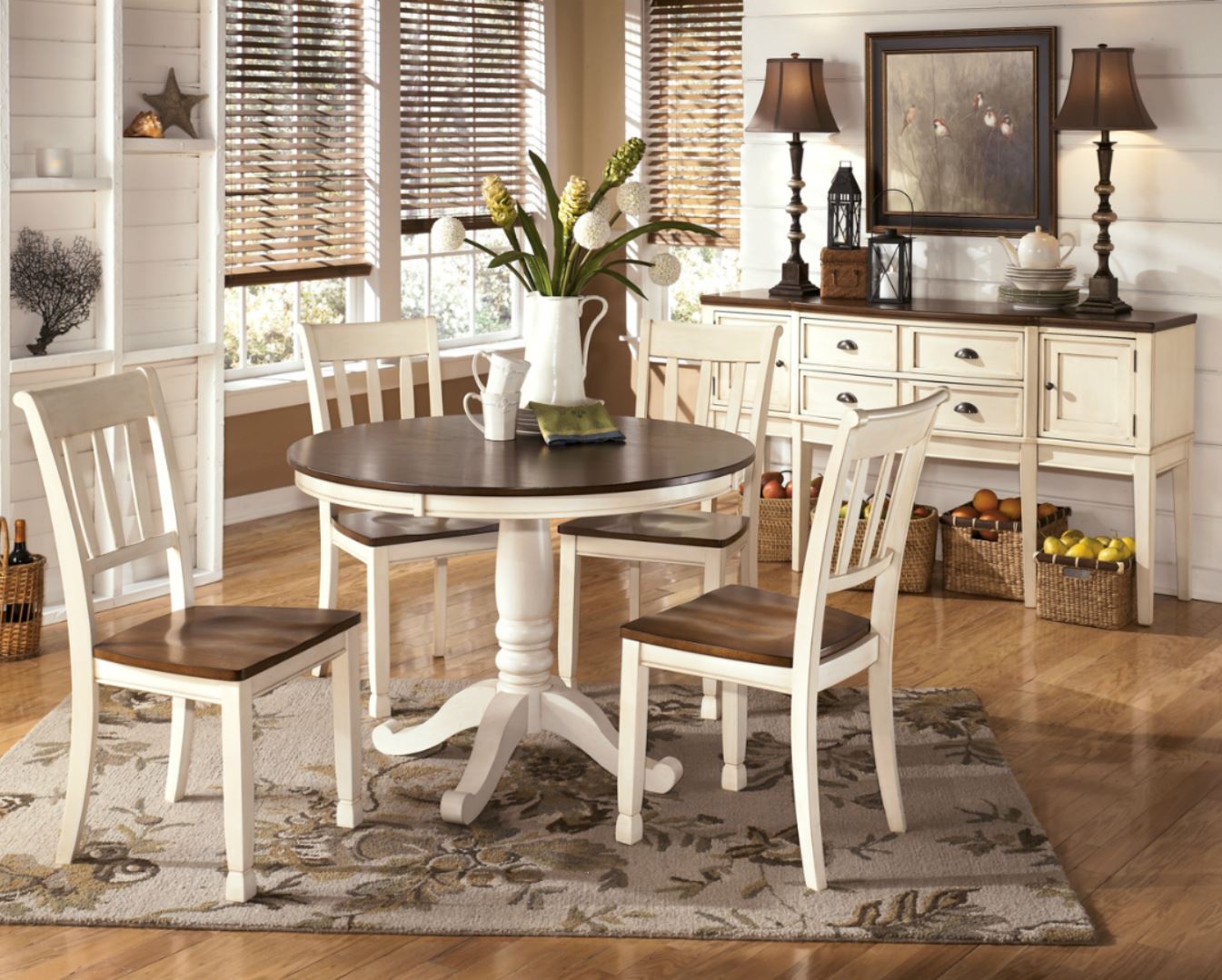 Here's what to use so you can dine in vintage country style:
· Whitewashed or distressed furniture
· Vintage items with a new found purpose
· Old-fashioned doors; reused or reinvented as wall art, tabletops or room dividers
· Bushel baskets (or wire baskets) filled with magazines, mittens, mail or anything that needs a home
· Mason jars as glassware, silverware holders or candle jars
· Red and white checked gingham tablecloths, napkins or dishtowels
· White curtains at the window and white china on the table
· Rugs on the floor, any kind will do: painted cloth, rag, braided or jute (to name a few)
· And flowers everywhere: in vases, pitchers, bottles or jars
Now Serving: Breakfast for Dinner: Yes, please!
Once you've set the scene, you're ready to set the table. And that leaves you standing in the kitchen wondering what on earth you're going to make for dinner. Why not mix it up tonight and serve something a little different as your main dish. It's fun to break out of old habits and even more fun to try something you've never had before. The best part: you probably have all the ingredients you need sitting in your pantry!
Bright Idea: Turn picky eaters into Little Helpers with these fun and easy meal ideas (then send them to bed with a warm breakfast)

Crepes with Nutella and Bananas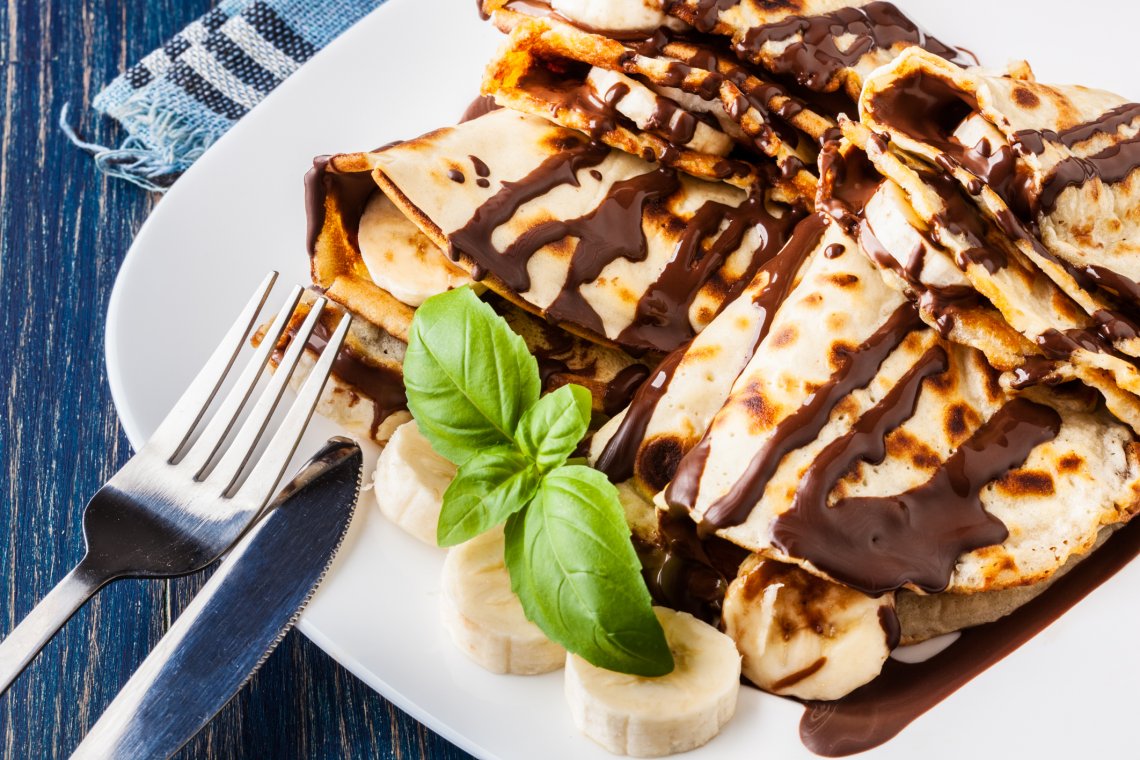 Batter:
1 cup flour
1 cup milk
1 egg
1/2 teaspoon vanilla
2 tablespoons ginger ale
Pinch of salt
Directions:
Heat nonstick skillet over medium heat. Spray with cooking spray, pour enough batter to coat bottom of pan. Swirl batter to spread evenly. Shake to loosen. When batter is set, slide crepe onto a plate to cool. Spread with Nutella and place sliced bananas on top. Roll or fold to serve.
Blueberry/Banana Pancakes
Batter:
2 cups gluten free oats
1-1/4 cups vanilla almond milk
1 large ripe banana
1 cup blueberries (fresh or frozen)
1/2 teaspoon ground cinnamon
1 heaping tablespoon honey
1/4 teaspoon sea salt
1 teaspoon vanilla extract
1-1/2 teaspoons baking powder
1 egg
Coconut oil or butter for cooking
Directions:
Place all ingredients, except egg and coconut oil in the base of a blender and blend until smooth. Add egg and pulse a few times until egg is fully incorporated. Heat a griddle or large saute pan over medium heat and melt a teaspoon or two of coconut oil. When hot, pour or scoop the batter onto the griddle, using approximately 1/4 cup for each pancake. Drop a few blueberries onto each pancake. Brown on both sides (about 2-3 minutes per side) and serve hot with maple syrup. Peanut butter, assorted berries, coconut flakes and sliced bananas all make scrumptious toppings, if you're feeling adventurous!
*If batter becomes too thick to pour easily, add a tablespoon or two of almond milk to thin.
Let us know your favorite Breakfast for Dinner meals in the comments below.