Looking for a fun activity that gets your little June bugs out of the house? Here's an exercise that by combining paint, stones, and a little creativity will literally rock their socks off. Let's get ready to turn some ordinary rocks into cute ladybugs!
Bonus: It will be the perfect addition to your already blooming gardens this summer.
Painting Ladybug Rocks

Here's what you'll need:
Stones
Paint – Red, Black, and White
Brushes – Small and Medium Flats or Rounds
Optional – Chalk, Felts Circles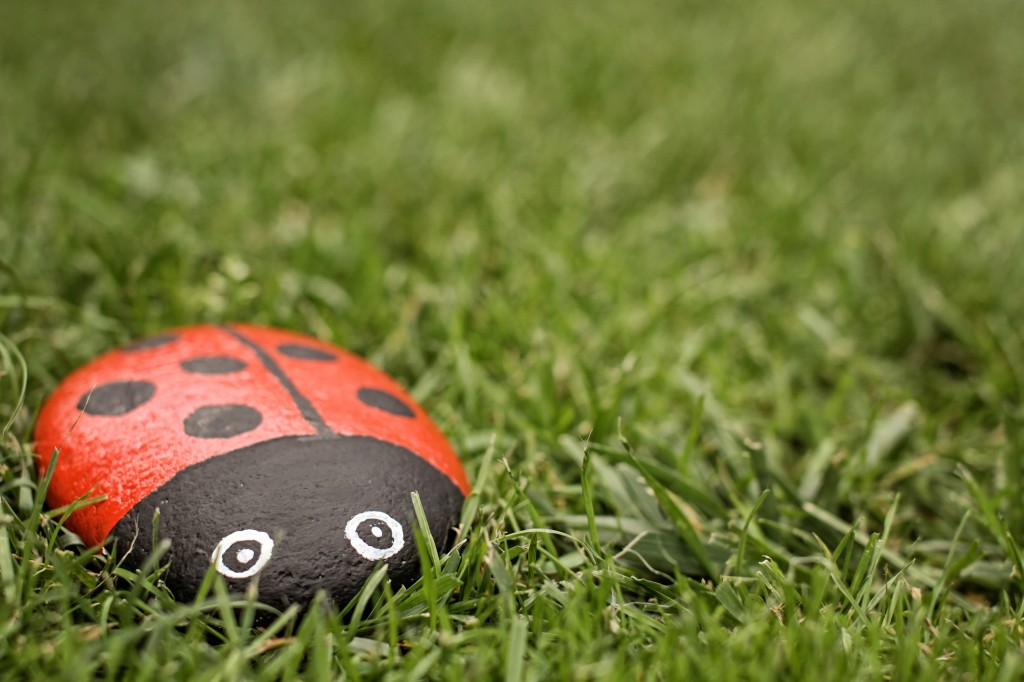 Find the Perfect Stone

River stones create the best canvas for painting our favorite tiny summer bugs. Can't find a stone in your backyard that is suitable enough? Head over to your nearest Michaels or local arts and crafts store; they have an excellent selection.
Prepare the Surface

Once, you've selected the perfect stone, ensure that it's washed and dried; now it's ready to go! Grab some white paint and paint your rock; this will be used as your base coat. This step makes the red to appear brighter.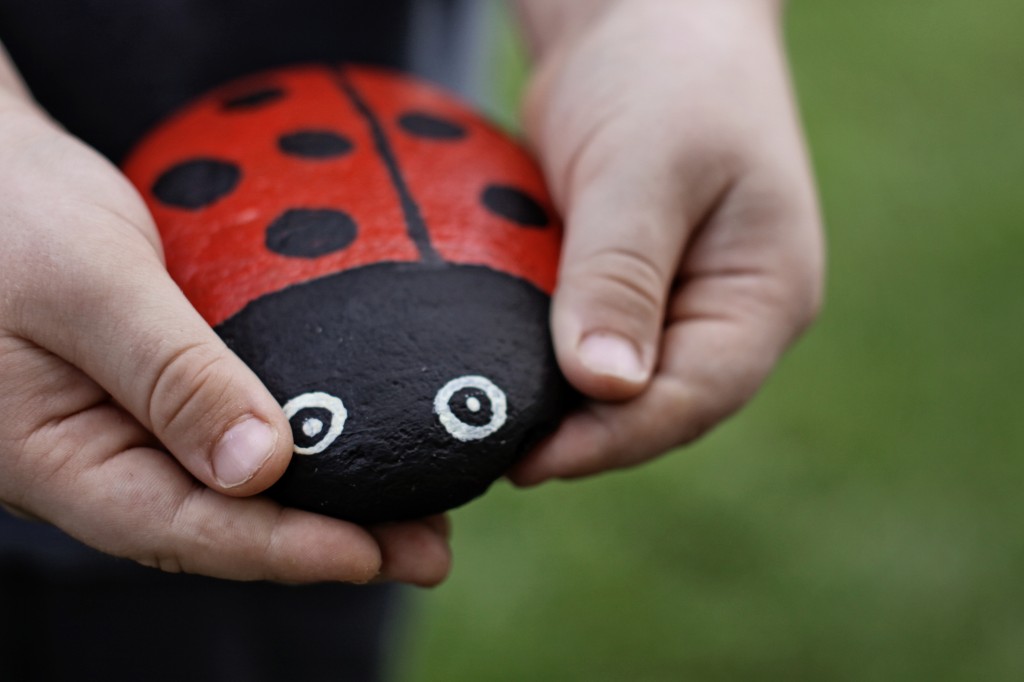 Get Ready to Paint!

Grab your brushes, it's time to paint! Apply 2 coats of red paint to the entire surface of the rock (you might need to apply more until you get full coverage). Let the paint dry. After the paint has dried use a chalk and draw a curved line for the head and then an additional line for the wings. Grab your black paint and paint the head (might require 2 or more coats), then paint over the chalked wing line.
Now it's time to give our lady friend some spots! Use a small round brush to apply these, or for more fun let the kids dip their fingertips into the paint and place them directly on the rock.
Give your ladybug some eyes by using chalk to draw a line down the center of the face (this helps creates an even placement). Once, this is done use small round felt pieces to trace the eyes or you can free hand this part by using white paint to draw circles instead. All you have to do is wait for your creation to dry.
Location, Location, Location!

Now, that your ladybug is dry; it's time to find it a home. Admire this cutie the entire summer by placing it in the garden or in a grassy area. Other placement options include your window sills (bedroom, kitchen, or bathroom) or use these adorable June bugs to decorate your entryway!
Tip: Encourage the kids to use their creativity by opting for different colors to paint your ladybugs. With a little creativity and imagination, these mini bugs can be pink, blue, yellow or even orange!