The magazines, blogs and pundits can't stop talking about it. Your decorator is crazy about it. The internet is full of it. What is it? Light. That luminous energy that touches every aspect of our visual world. In decorating, the general drift towards lightness affects many aspects of our homes, from light fixtures and furnishings to wall color and accessories. So why not take inspiration from the following list of tips to lighten and brighten up your living room, bedroom and every room in your home.
#1: Choose The Paint For Your Home
Nothing in the world has the power to change the vibe in your house from ho-hum to WOW!  like paint color. The sky's the limit when it comes to settling on your perfect color—gray is trending big this season, as are the palest of pastels and variations on industrial tones, but they are only some of the new host of colors that are setting the stage for the vintage and urban collections. Creamy, dreamy shades are beautiful when paired with cottage-style fabrics and furniture. Or consider the industrial-chic look of the loft-style design.
#2: Select the Lighting For Each Room
Another high-impact change to your home is investing in quality lighting. Truth be told, we are all guilty of reusing the same old lamps we've had since the dawn of time. Now might be the time to take a hard look at your rooms and address those dismal "dead zones" where the light just doesn't reach. You have so many options to correct bad lighting, ranging from easy purchases to hiring an electrician to hardwire:
Wall Sconces
Ceiling Fixtures
Floor Lamps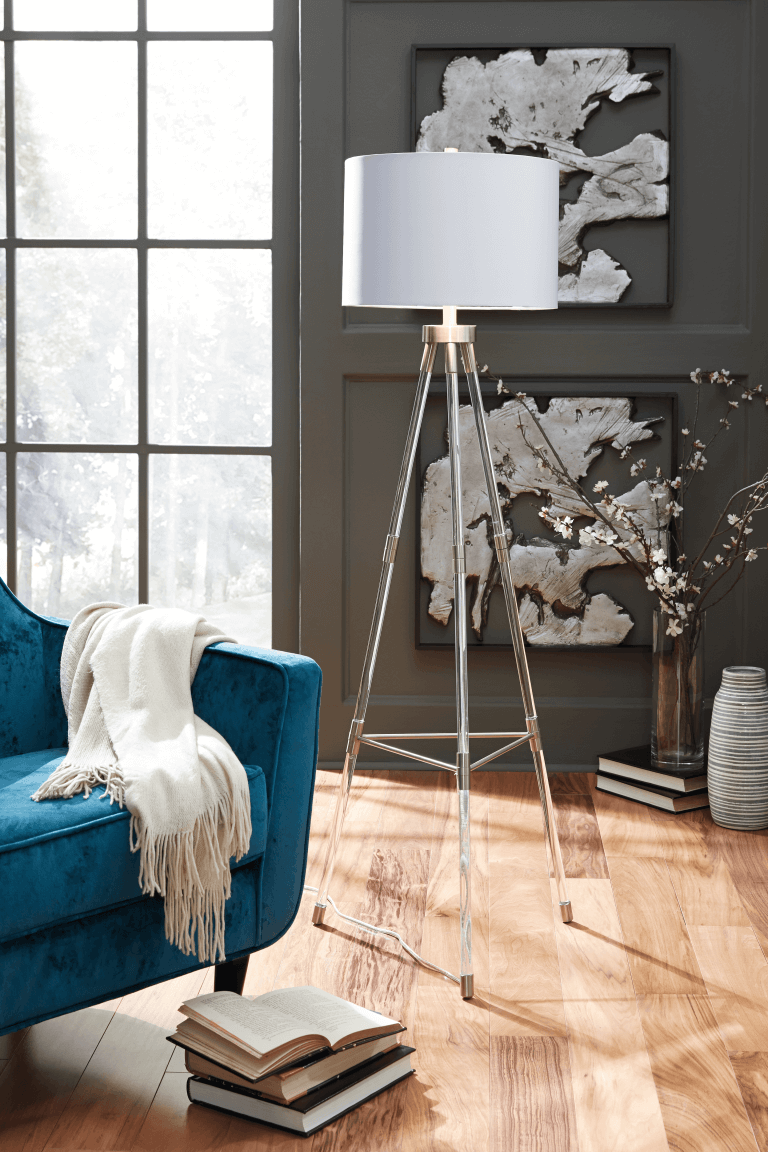 Table Lamps
Canned Lights
Once the new lighting goes in, don't forget the effect lightbulbs can have on the mood of a room. Bulbs are available in a wide spectrum of lighting temperatures ranging from warm or neutral to cool or daylight. Choose the lighting that reflects your taste to finish the make-over.
#3: Pulling it All Together
Now you have the elements, all you need is a dash of personal style to bring it all to life. Use online references to help establish your point of view, there is certainly no shortage of decorating websites to give you inspiration. Pinterest is a great way to keep track of looks you'd like to incorporate into your home. Lighten up your living space, then sit back and enjoy the results.