We've all heard the adage "work smarter, not harder." This sentiment applies not only in our professions, but also our home decor. With help from the right furnishings, getting organized and improving our productivity is a breeze. Keep reading to learn about some of our most clever home office and organization products.
Desk Duty

Think desks that are heavy on storage have to be light on style? Think again! Our Gaylon home office desk is proof that form and function can coexist. First, the stunning style. Stacked moulding brings depth, while the faux planked top and framed cabinets and drawers prove that beauty is in the details. As for practicality, Gaylon has a total of five drawers so you can keep all of the office essentials close at hand. A pullout keyboard tray ensures the desktop is nice and tidy and supports ergonomic comfort. Best of all? The built-in file drawer! This makes the Gaylon home office desk especially perfect in smaller spaces since there's no need to make room for a separate filing cabinet.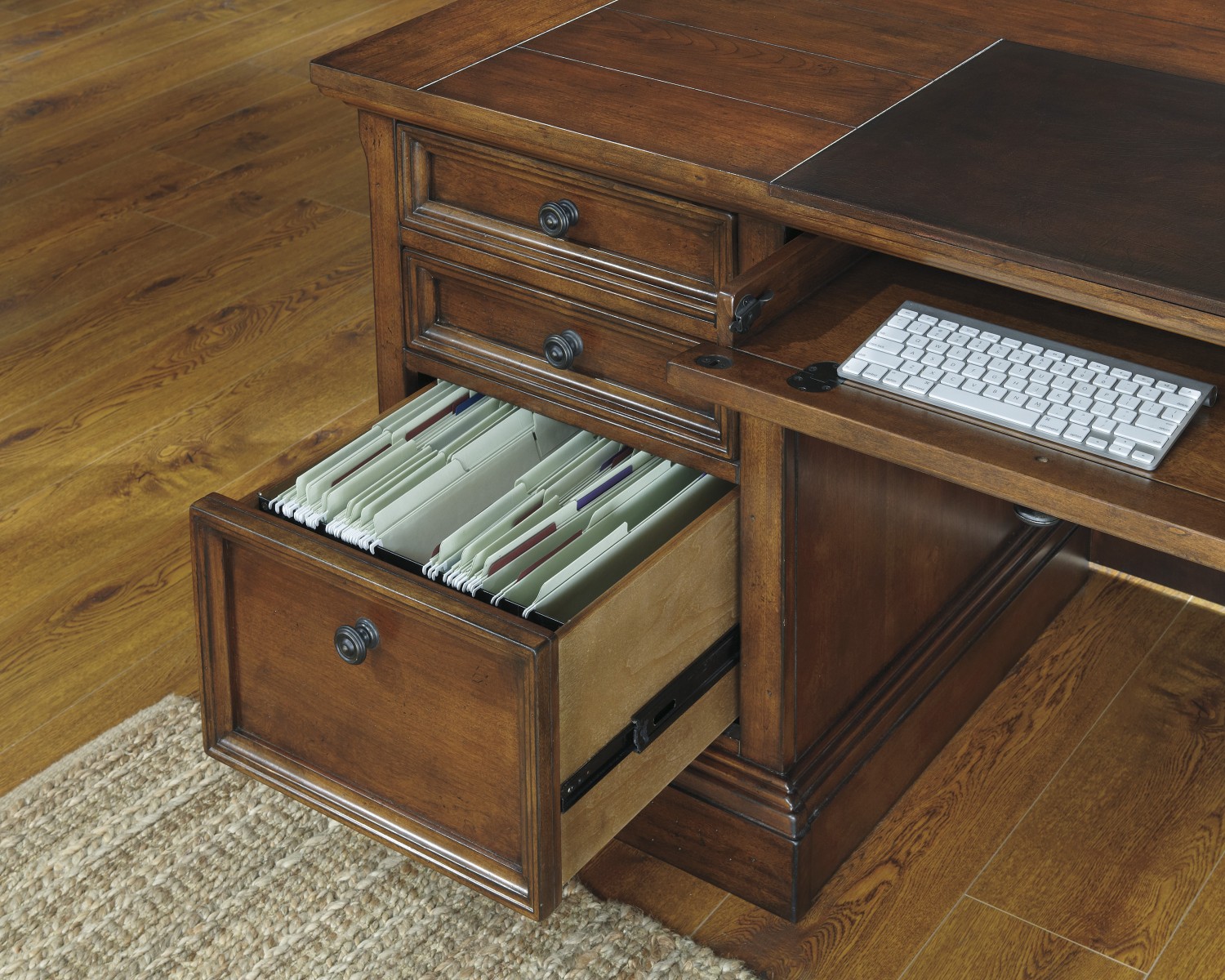 Cut the Commute

Many who telecommute don't have the luxury of a dedicated home office. This is where the hard-working Woodboro coffee table comes into play. With four drawers, there's enough storage for both office supplies and living room staples. But the real star of this coffee table is its lift-top feature that rises to the perfect height for working while sitting in total comfort on the couch. Every bit as practical, the Woodboro end table has a built-in file drawer and integrated charging station for laptops, tablets, phones and other electronics. The tabletop even slides forward to reveal a laptop storage compartment. Now that's smart design!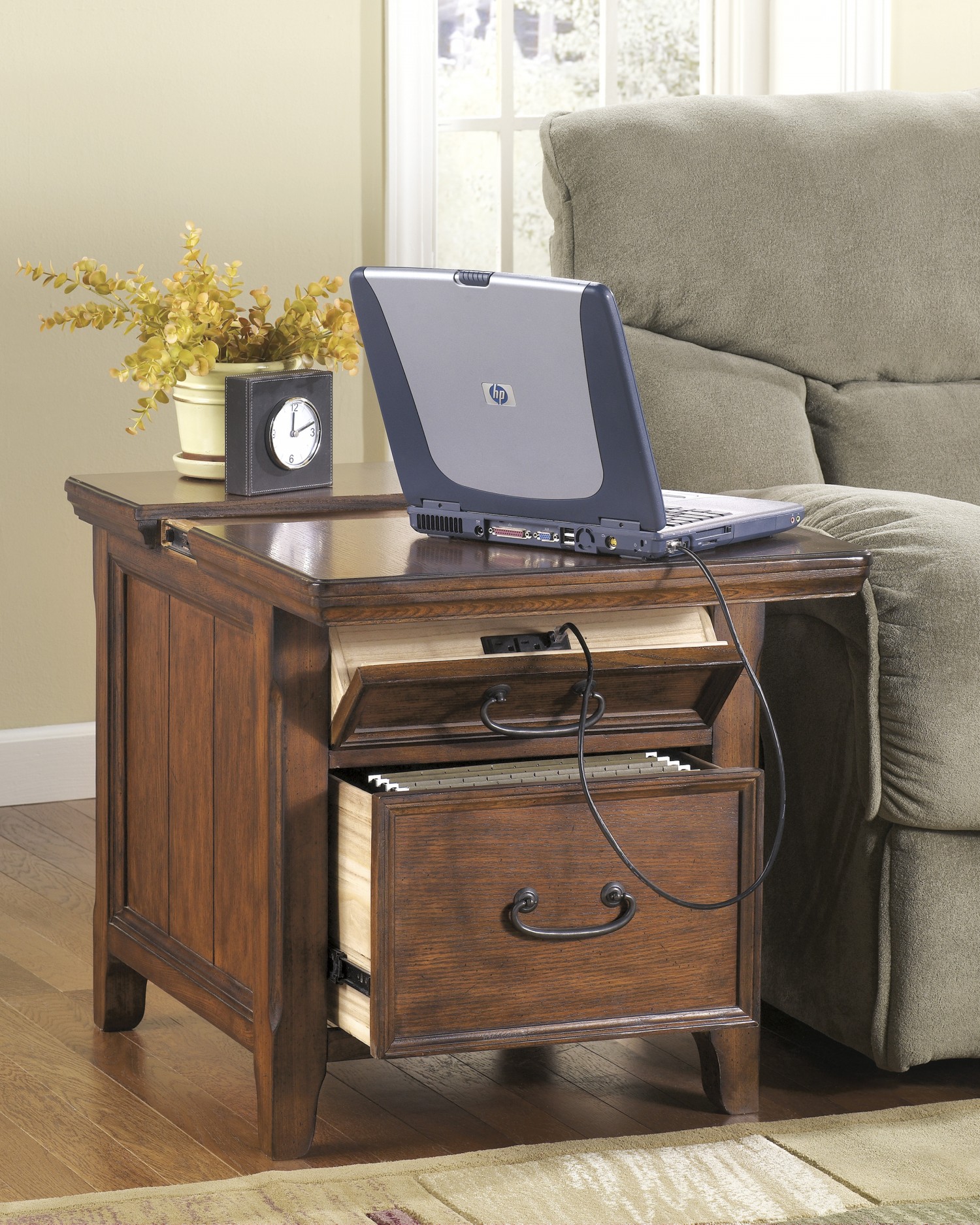 Work-Life Balance

For those with action-packed schedules, keeping track of day-to-day events can prove daunting. Chalkboard wall shelf to the rescue! Keep track of the day's major events on the chalkboard, hang keys and bags on the handy hooks and stow phone chargers and other essentials in the convenient cabinet. It's a workhorse that you can count on to work just as hard as you!
Overtime

Need more tips for organizing and decluttering? Check out our article on creating a tidy home in the new year.