"This living room is an absolute disaster!"
How many times has this thought crossed your mind as you prepare for last-minute guests? The frustration sets in. You're in a quandary. The clock is ticking and the mad scramble is on: picking up stuff and shoving it in another room or closet. Now you have a second headache, a dumping ground—the room or closet that is off limits with its door shut. Inevitable clutter of all types, especially books, magazines and toys pile up and there's no place to hide it all.
Wouldn't it be great to have designated spots for everything, while still keeping what you need within reach? Read on to find practical furniture ideas for the living room. Psst…the dumping ground will become a distant memory.
Coffee Tables with Storage
Keep a lid on it with a lift top coffee table. Imagine the trunk space you'll have for stowing away large objects under the lift top.
A drawer comes in handy for tucking away small items. More drawers in a coffee table means more convenience. Plus, consider the many uses of a lower shelf.
Ottomans for Storage and Comfort
With removable tops, some ottomans offer copious amounts of hidden space. With an inconspicuous design, guests won't even know there's storage under their feet.
Talk about functionality. Look for ottomans with reversible cushioned tops that can double as serving trays. Underneath storage abounds.
End Tables are the Perfect Sidekicks
There's more room here than meets the eye. End tables in clever designs offer more storage space than you'd expect. This trunk design tricks you with unexpected shelves behind closed doors.
Need to hide a laptop and file away work? A media end table with sliding tabletop gives you a spot to tuck business away. Use a table with a built-in file cabinet, drop drawer, USB ports and power outlets as a work station that can be converted back to an end table when the work is done. A built-in magazine rack on the back of the table is a plus for hiding reading materials, while a cabinet is perfect for holding everything else.
Console Tables for Quick, Easy Organization
Place a lengthy table like this behind a sofa or along a wall and presto–you'll have more generous space to work with.
Top drawers are perfect for storing every day necessities like car keys, while lower shelves can hold baskets and bins to offer even more storage.
Accent Cabinets for Bonus Space
Look for cabinets with depth. The spot-on practicality of an accent cabinet like this offers you drawer and interior shelf space.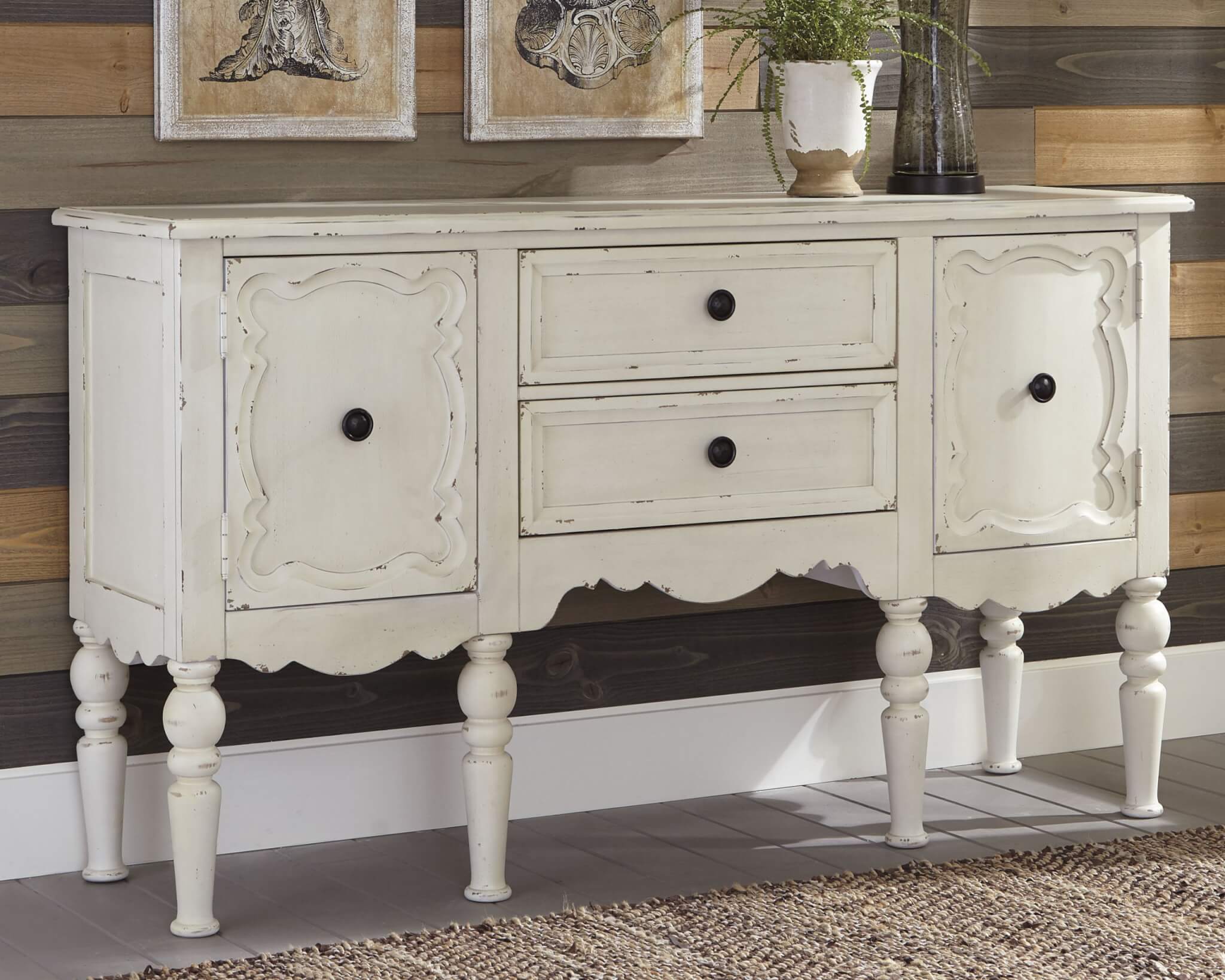 Go with double-wide cabinets to sneak in more storage. Look for adjustable interior shelves to ensure a good fit for all your treasures.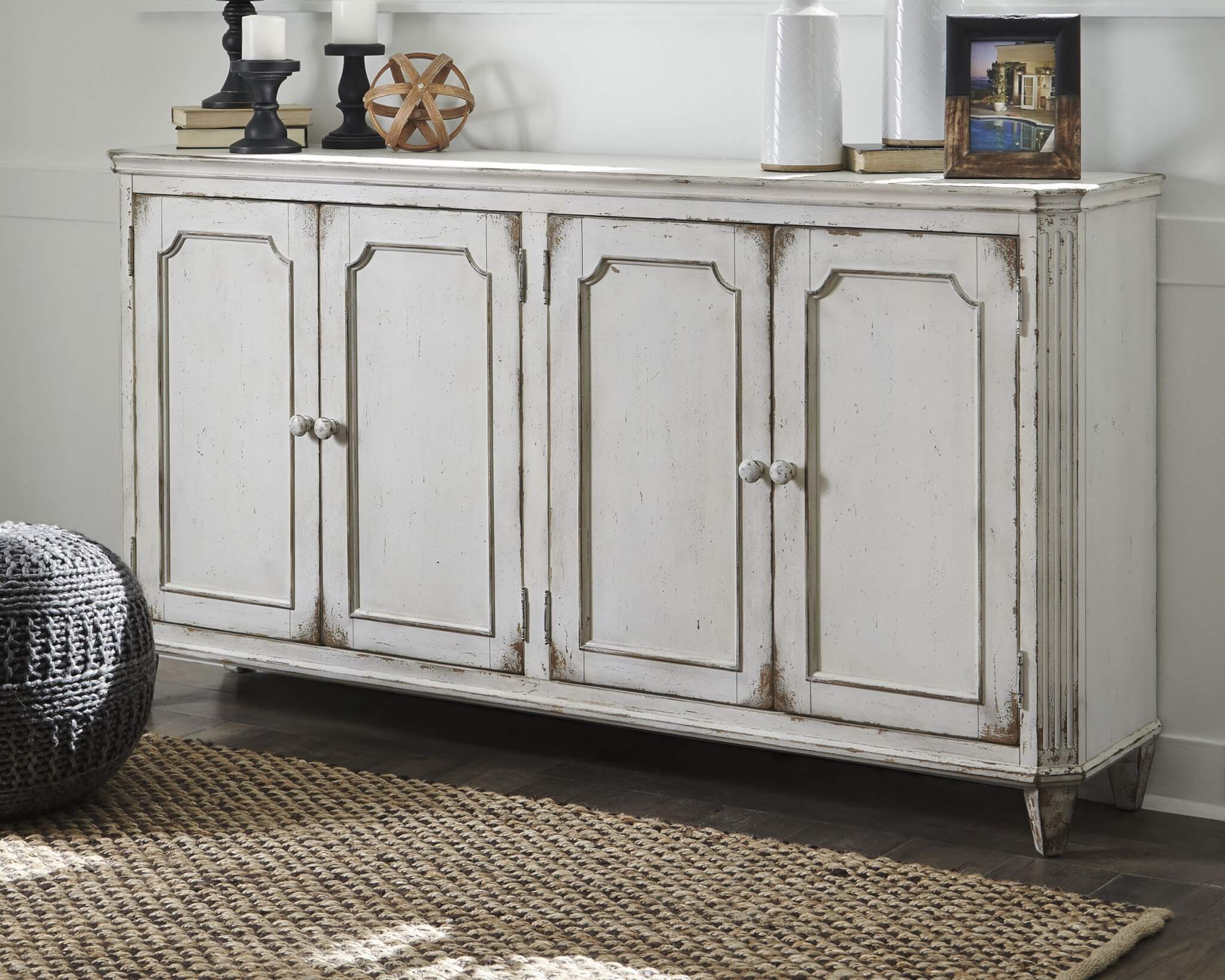 Entertainment Centers for Large-Scale Organizing
Keep the spotlights on five-star storage. A roomy entertainment center will help you keep it all under wraps. Look for hidden bin pulls, drop-down storage cubbies, cabinets and shelf space. Add piers to each side and a bridge on top for extra storage.
Bookcases for Optimizing Storage
Not just for offices, take storage to new heights in the living room using a bookcase with adjustable shelves and concealed storage.
With an open shelf bookcase, all you need to add are baskets, boxes and bins.
Credenzas for Living Rooms
Even though credenzas are meant for offices, incorporating one in a living room creates a handsome display with abundant drawer and cabinet space.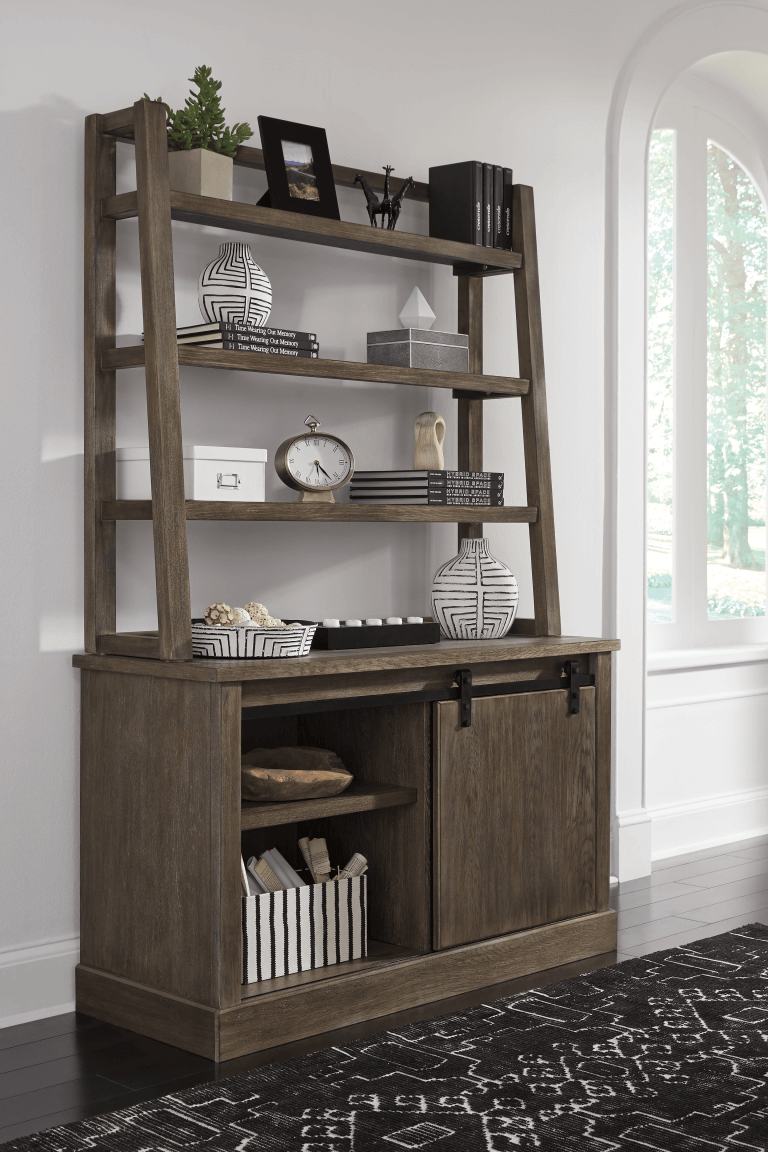 Dining Room Servers for Living Rooms
Cabinet space is easily served up using a beautifully styled server in the living room. Simply top it with living room accents.
Benches for Hidden Versatility
Don't let space in front of a window go to waste. Place a bench in that spot and you'll create a window seat complete with easy-access storage.
Accents with Touches of Functionality
Attractive accessories like large baskets and trunks can be worked into a living room plan. You'll be surprised with all that you can fit.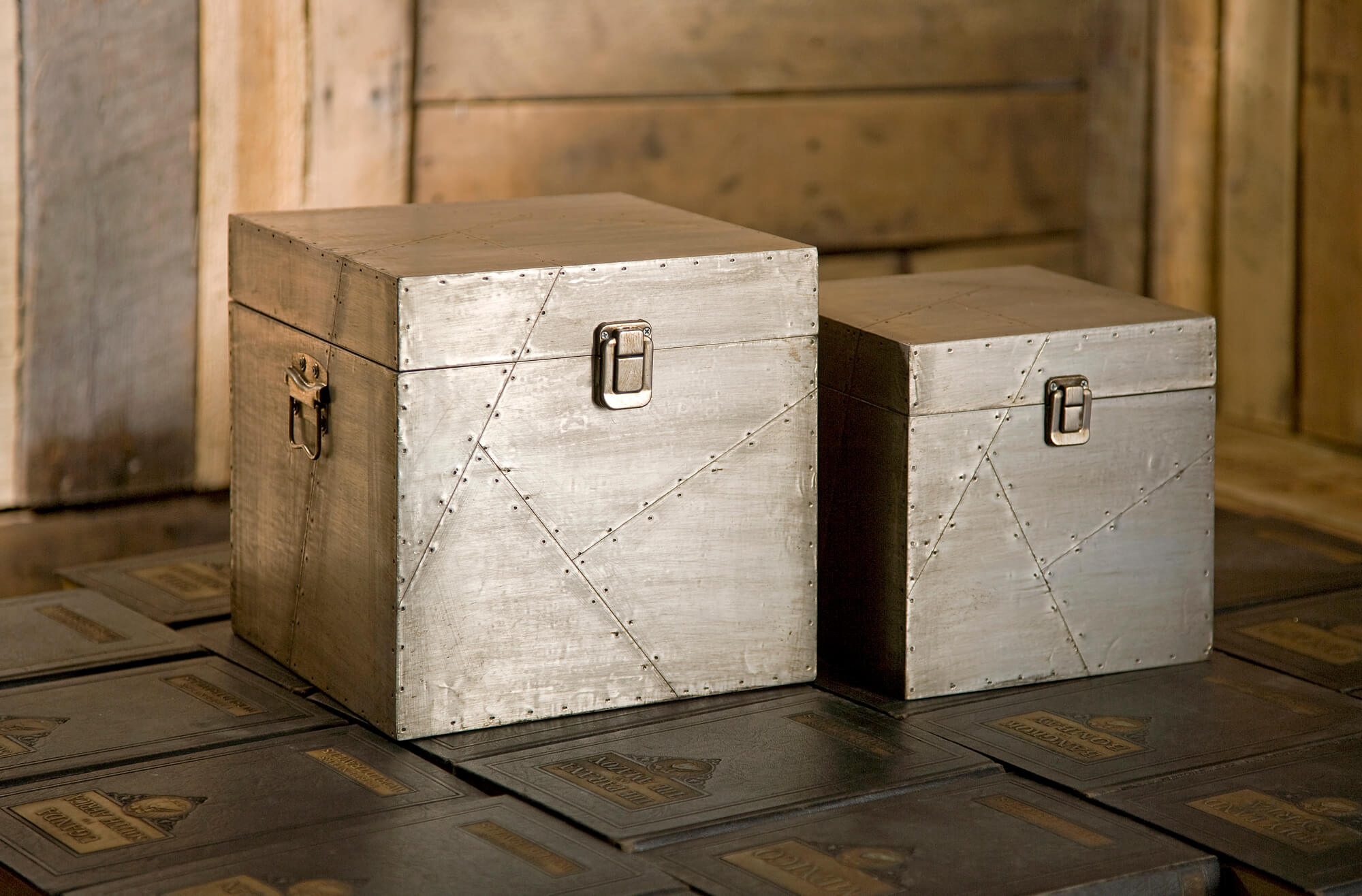 With all these great ideas, ingenuity is on your side when organizing a living room full of style and function.
We'd love to hear how you've tackled your storage needs. Share your experience below.