Hip hip hooray. March 6 is National Oreo Cookie Day. If ever a cookie deserved to be singled out: it's the one and only Oreo. Beloved for more than 100 years, the Oreo never ceases to reinvent itself, with new flavors and limited-edition concoctions ranging from Cookie Dough and Creamsicle, to Root Beer Float, Red Velvet and the very latest…Cinnamon Bun Oreos and Filled Cupcake Oreos.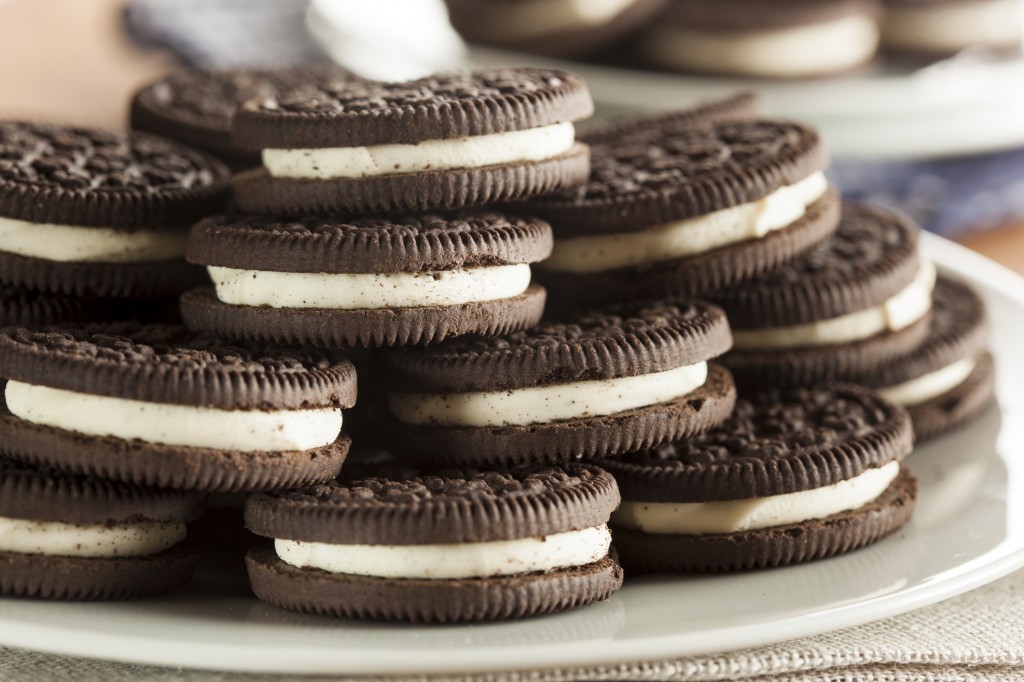 This National Oreo Cookie Day we celebrate the original Oreo with this extraordinarily tasty twist on the cookie cupcake.

Oreo Cupcakes with Cookies & Cream Frosting
(makes 18 cookies/recipe from centercutcook.com)

Cupcake Ingredients: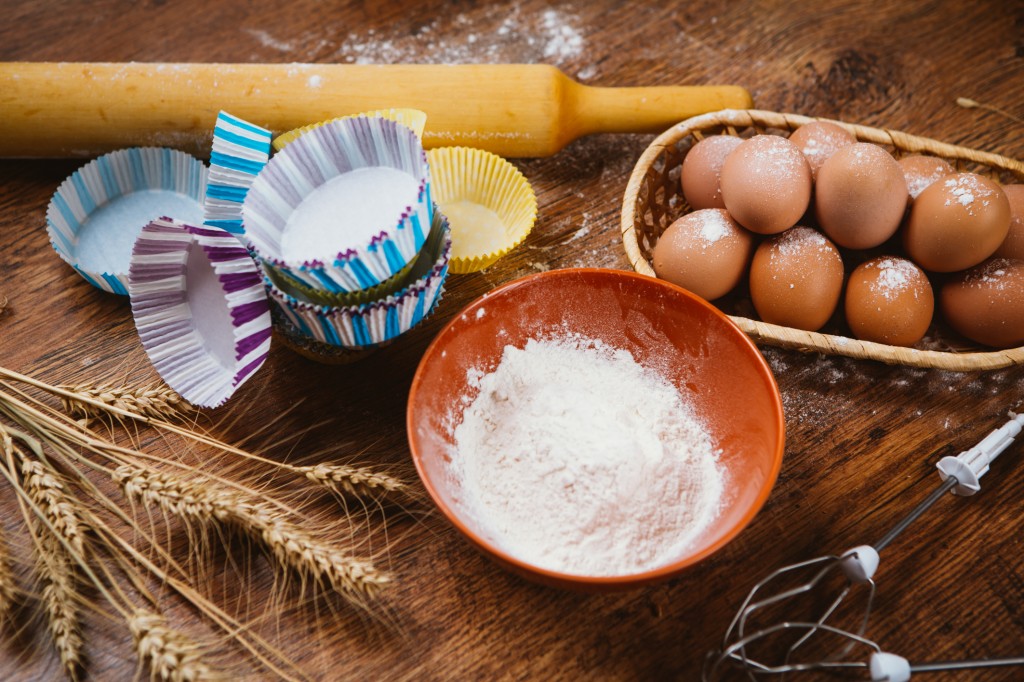 3 ounces high quality bittersweet (or semi-sweet) chocolate, finely chopped
1/3 cup unsweetened cocoa powder (Dutch processed cocoa powder if available)
3/4 cup hot water
3/4 cup bread flour (all-purpose flour may be substituted for a denser consistency)
3/4 cup sugar
1/2 teaspoon table salt
1/2 teaspoon baking soda
6 tablespoons vegetable oil
2 large eggs
2 teaspoons vanilla extract
2 teaspoons white vinegar
36 Oreos (one for inside cupcake; one for garnish)
Frosting Ingredients: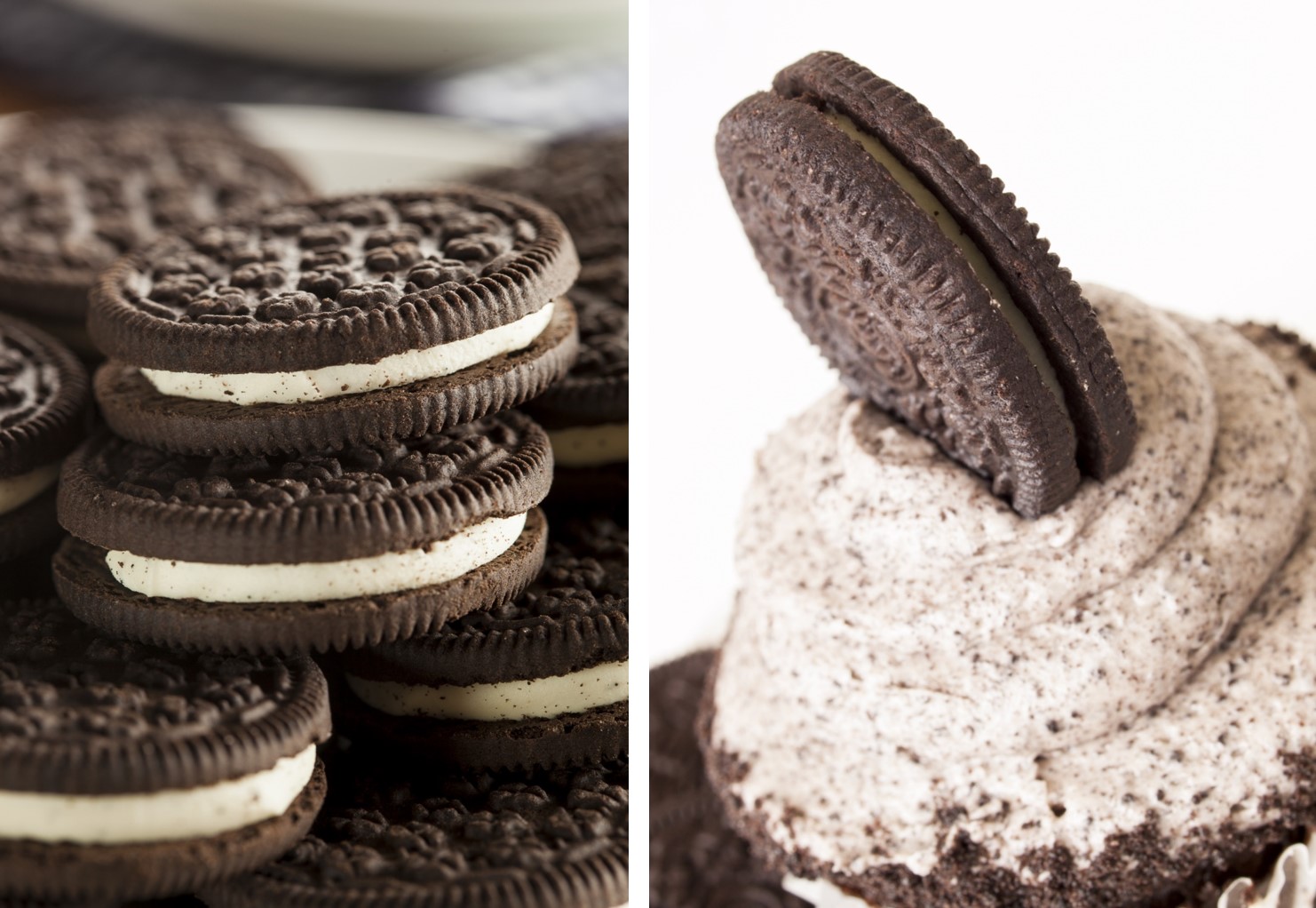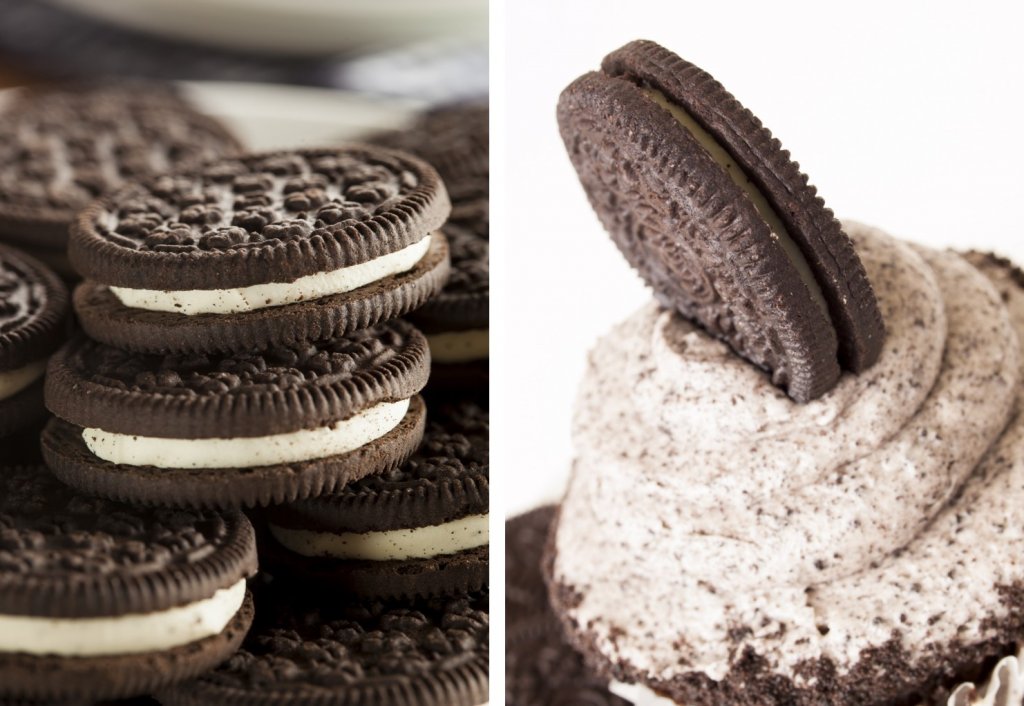 5 tablespoons all-purpose flour
1 cup milk
1-1/2 teaspoons vanilla extract
1 cup butter, softened
1 cup granulated sugar
1 cup crushed Oreos
Directions:
Preheat oven to 350 degrees.
Add 18 paper liners to cupcake pans.
In a large bowl, combine chopped bittersweet chocolate, cocoa powder and 3/4 cup hot water.
Whisk until mixture is smooth and all chocolate is melted. Chill mixture in refrigerator for about 20 minutes.
In a large bowl combine flour, sugar, salt and baking soda.
Once chocolate mixture cooled, whisk in 6 tablespoons vegetable oil, 2 large eggs, 2 teaspoons vinegar and 2 teaspoons vanilla extract.
Combine wet and dry ingredients. Whisk until well incorporated.
Place cookie on the bottom of each cupcake liner. Pour batter over cookies and fill about 3/4 of the way.
Bake for 17-18 minutes, or until a toothpick inserted into the center of a cupcake comes out clean. Cool on a wire rack.
Prepare frosting while cupcakes are baking. In a small sauce pan combine 5 tablespoons flour with 1 cup cold milk. Stir and whisk the mixture constantly over medium low heat until it's quick thick. Let mixture cool completely in refrigerator or freezer for about 10 minutes.
When the flour/milk mixture has cooled completely, cream together butter and sugar.
When the sugar is well incorporated into the butter, add vanilla and mix for 30 seconds. Add thickened milk/flour mixture and mix on low for about 30 seconds. Then mix on high for about 3 minutes, or until the frosting is light and fluffy.
Add 1 cup crushed Oreos. Mix for about 30 seconds.
Place frosting in sealable storage baggie, snip corner and pipe frosting onto cooled cupcakes. Top with Oreo garnish.
Oreo is a trademark of International Great Brands LLC and isn't associated with Ashley Furniture Industries, Inc.