Pendant lighting is swiftly becoming a favorite among homeowners looking to elevate their style. A perfect example of form and function coming together in a fresh, new way, it's leading the charge in the latest lighting trends. From the illuminating use of materials to cool twists on tradition, the bright concepts keep coming.
Have a room that's overlooked? You can put the spotlight on style—easily and affordably—through the power of pendant light fixtures. Rest assured, you'll find no shortage of inspiration.
Here are just a few of our favorite looks…
Pendant Lighting for Foyers
Serving as a "transitional space" between inside and out, foyers are naturally suited for open-and-airy light fixtures. More and more, we're seeing minimalistic cage and globe pendant light fixtures in the entryway. Crafted of metal or wood, they've got an easy-breezy aesthetic that's just right for the area.
If you've got the ceiling height to accommodate (note, the bottom of a light fixture should hang no less than seven feet off the floor), foyer pendant lighting can make just the right statement.
Pendant Lighting for Dining Rooms
Let's face it. Things are a lot more casual than they used to be. Formal dining rooms are becoming a thing of the past. Today, it's all about open concept living, multifunctional spaces and room flow. What does that mean for lighting?
Even where we do see designated dining rooms, tastes in light fixtures have lightened up considerably. Gone are heavy, ornate chandeliers. The looks are cleaner, simpler and more transparent. Sometimes they're more eclectic, too. Modern pendant light fixtures in the dining room, accompanied by formal table and chairs, can be quite a tasteful twist.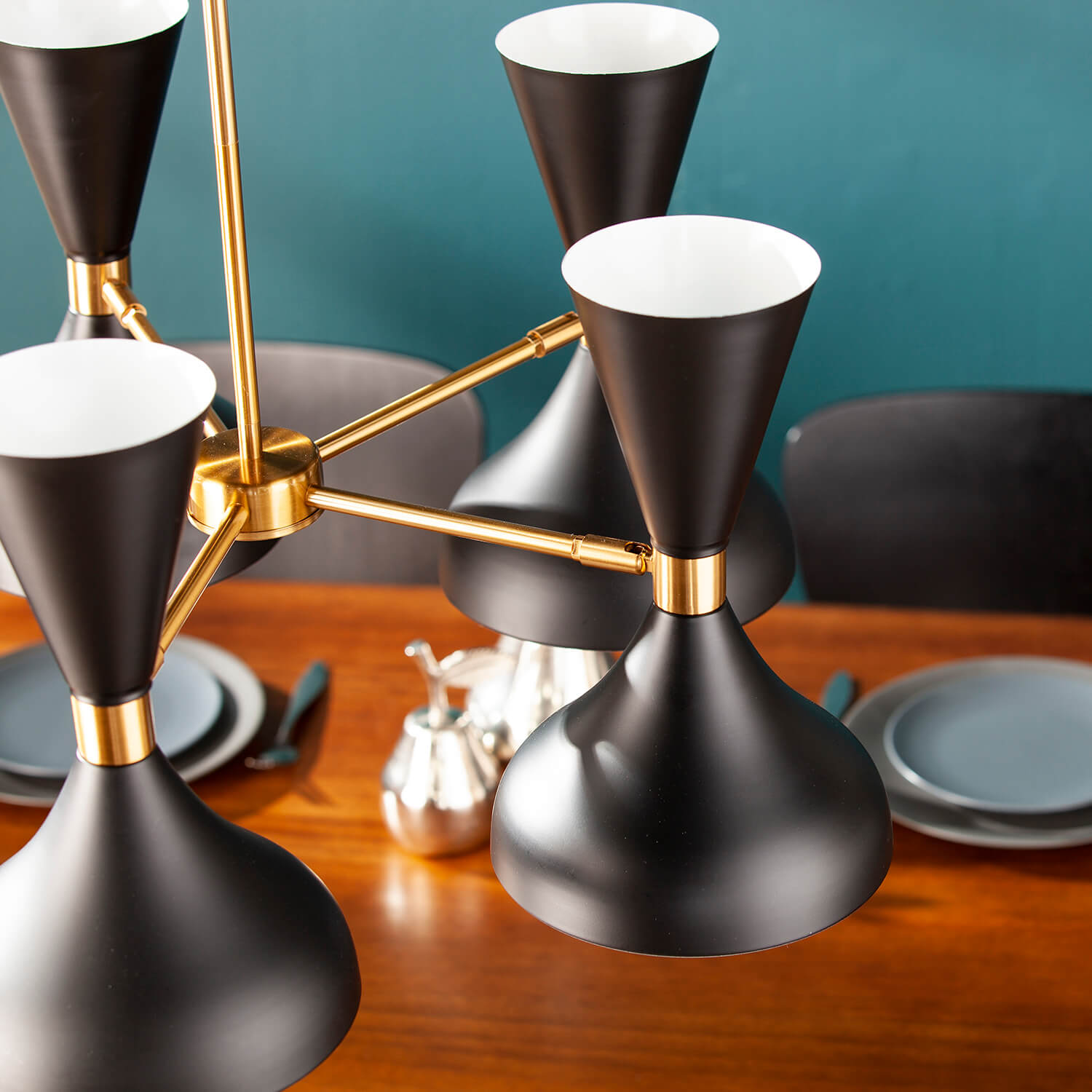 Pendant Lighting for Kitchens
Talk about an industrial revolution. When it comes to lighting, industrial-inspired fixtures are everywhere, and they look especially cool in the kitchen. Kitchens are the heart of a home, and islands are the heart of the kitchen, making them a central focus. Pendant lighting in the kitchen keeps the spotlight on the action. Here are some of our favorite farmhouse industrial lighting ideas
Long, rectangular pendant light fixtures with ceiling mounts are perfect for kitchen islands/breakfast bars, and they're simpler to hang than opting for a series of pendant lights.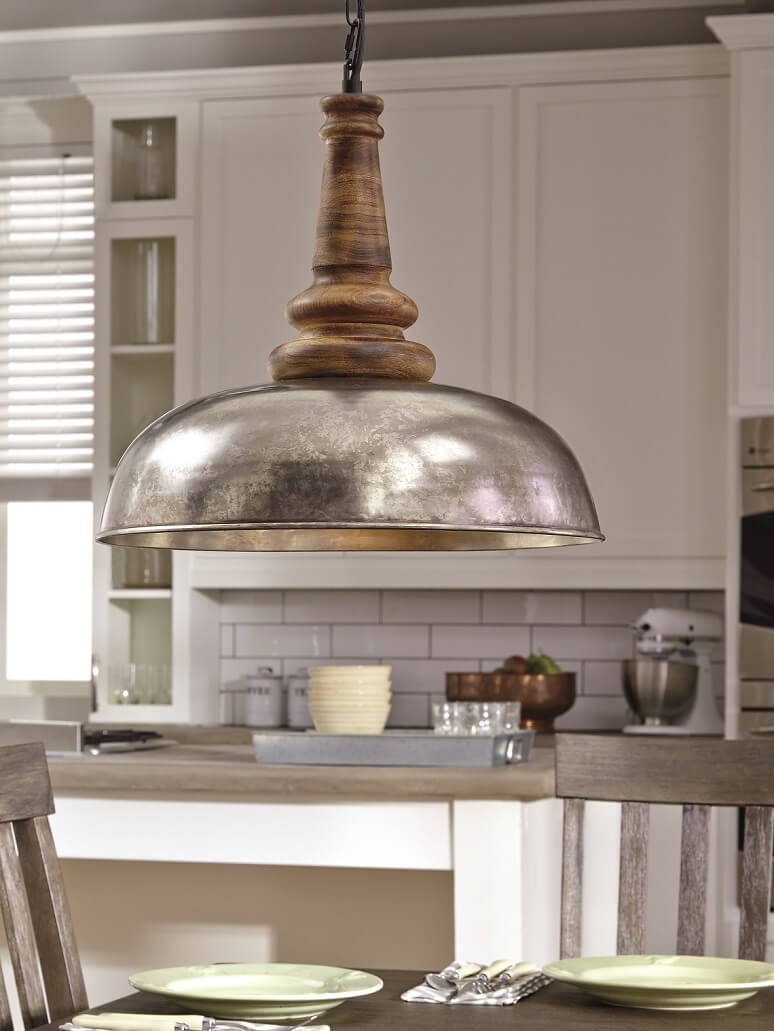 Pendant Lighting for Living/Family Rooms
Here's where things are off center in a good way. A growing trend: floating pendants over sofa end tables. Something to consider if you don't plan on rearranging your living/family room furniture anytime soon.
Other pendant lighting ideas for the living room include hanging pendants over seating areas rather than in the center of the ceiling. The result…a more cozy, intimate ambiance.
Pendant Lighting for Bedrooms
Yes, for the most part, we're simplifying our styles in lighting, but that doesn't mean there's no room for decadence. The bedroom is where we're really glamming it up. Pendants, placed at the head of or centered over a bed, are turning bedrooms into romantic retreats.
If you like the idea of pendant light fixtures over sofa end tables, you might love them above bedroom nightstands. Beyond looking really cool, floating pendants mean you might not need table lamps, which can save quite a bit of surface space.
What trends in lighting turn you on? Do you love pendant lighting as much as we do? Share with us using the hashtag #MyAshleyHome.