Decorating your space is the part of the journey that transforms a house into your dream home. The intricate details and cozy accents help create a cozy atmosphere. Each piece is hand-selected to speak to your aesthetic and personality. Living home decor like plants and flowers are a great way to bring color and life into the space. However, not everyone has the gift of a green thumb. 
Thankfully, we have the perfect solution. Having pressed plants as decor accents gives you the best of both worlds. You have a natural pop of color without having to worry about keeping plants alive! Collect buds and leaves that spark your fancy, follow the directions below and you'll have beautifully dry botanicals that will warm your heart no matter the season.
What you need:
Fresh flowers or plant leaves
Paper towels or parchment paper (select a variety without texture)
Large books or book ends
Time and patience
Let's Get Started:
1. Collect Flowers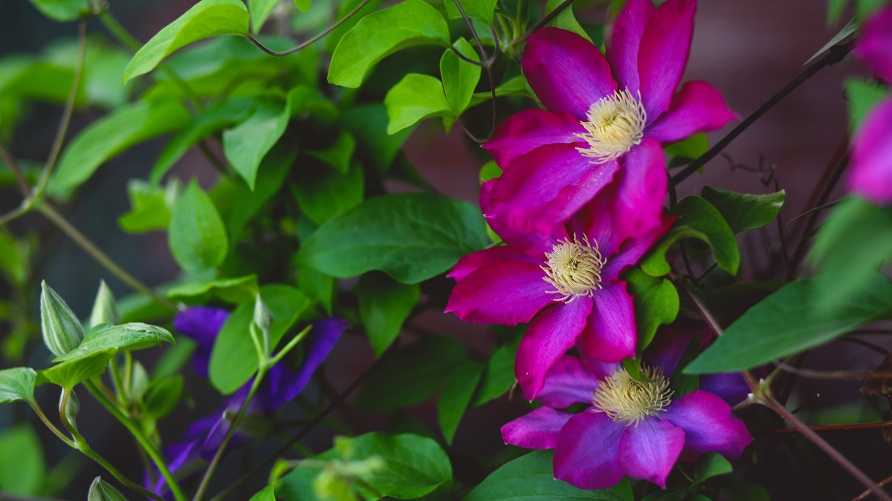 While it would be cool if you had a luscious rose garden or a meadow to romp through to gather your flowers, it's not a prerequisite. Pick a flower, leaf or even a blade of grass that means something to you, or just one that you think is pretty. Thin botanicals work best to showcase delicate details like the veins in the leaves.
Tip: Ferns are easy to dry and almost always come out beautifully.
Step 2: Air Dry
Carefully blot moisture from the petals, leaves and stems with your paper towel. Let them air dry for about an hour on top of a clean paper towel, then arrange the flowers in whatever shape is appealing to you on a sheet of smooth, absorbent paper. Gently cover with a second sheet of paper.
Tip: Speed up drying time with a hair dryer or clothing iron. Set the device on a low heat for about 15 seconds. Cool and repeat a few more times until the flower is stiff.
3. Press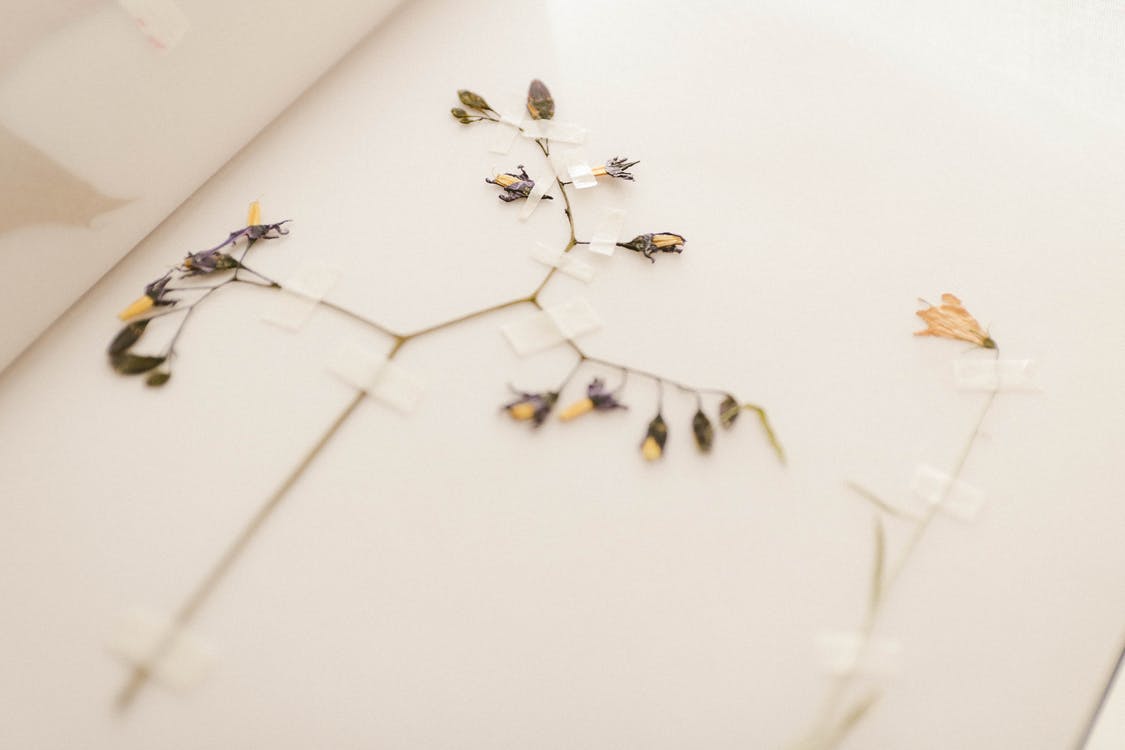 Carefully place your botanicals in between pages of a heavy book. You can also place them between two pieces of paper towel underneath a bookend.
Tip: If you're using a book, pick one that you don't mind damaging. Something sturdy like an old encyclopedia or phone book, because you don't want to wrinkle the pages of your "Complete Works of Jane Austen".
4. Walk Away
The first part of your DIY project is complete! Now you just have to wait for a week or two before checking on the pressing plants. Thin foliage like ferns and daisies might be dry at that point. Thicker blossoms like roses and orchids can take up to four weeks to dry completely, so just change the absorbent paper and keep the book closed.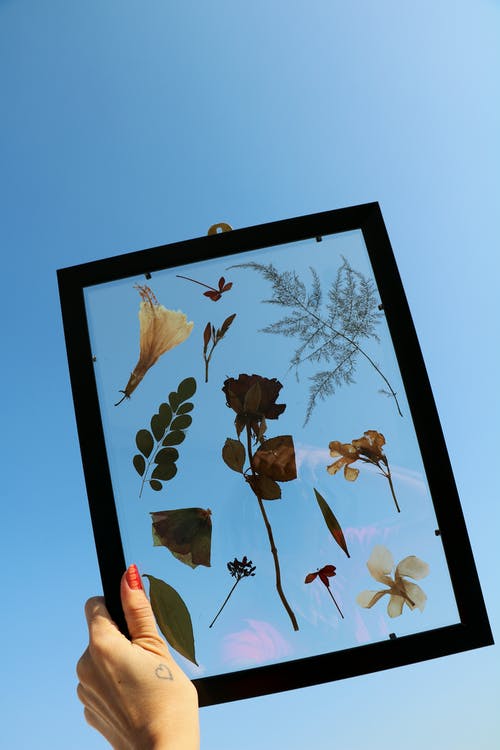 Now that your flowers are done, it's time to get creative! Make beautiful wall art by arranging the dried botanicals between layers of clear glass for a modern look. For a romantic aesthetic, place them in a mason jar. You can also tie the stems together and hang them on a shelf for a bohemian vibe. Use glue or decoupage to create a special greeting card. With this project, the possibilities are endless.
We'd love to see the pieces you create with this DIY! Use #MyAshleyHome on Instagram to possibly be featured on our feed. For more home decor inspiration, browse our Pinterest boards!