The formal dining room. Talk about a room starved for attention. Changing times and evolving tastes have made it more and more a thing of the past. Today, it's all about open concept floor layouts, grab-and-go meals and a less traditional, more casual way of life.

If you can count on one hand the number of times you've used your formal dining room, maybe it's high time for a space better served.
5 ways to put a formal dining room to better use:
Home Office
Maybe you don't have a dedicated home office. Or maybe you do, but your significant other has dibs on it. Turn your dining room into a home office that's just your taste.
Be it square, round, rectangular or oval, your dining room table can work just fine as a desk. By taking away dining chairs you don't need, and maybe adding a sumptuous swivel chair on casters, you've got a generously scaled work area that can serve your needs beautifully.
This is your home office, so why make it so "official." Make it comfortable with a romantic chandelier overhead…a plush shag rug underfoot…and stylish home accents like boxes and baskets that can handle your storage needs with flair.
Library
Here's a bright idea. Turn all those treasured books you've piled up or stowed away into an art form by transforming your dining room into a library. It's especially easy if your dining room has built-in shelving. If not, you can line your walls with bookcases to make it work.
Of course, no library is complete without a comfy chair, ottoman and reading lamp. For a touch of tradition, there's no better look for a library than the timeless sofa.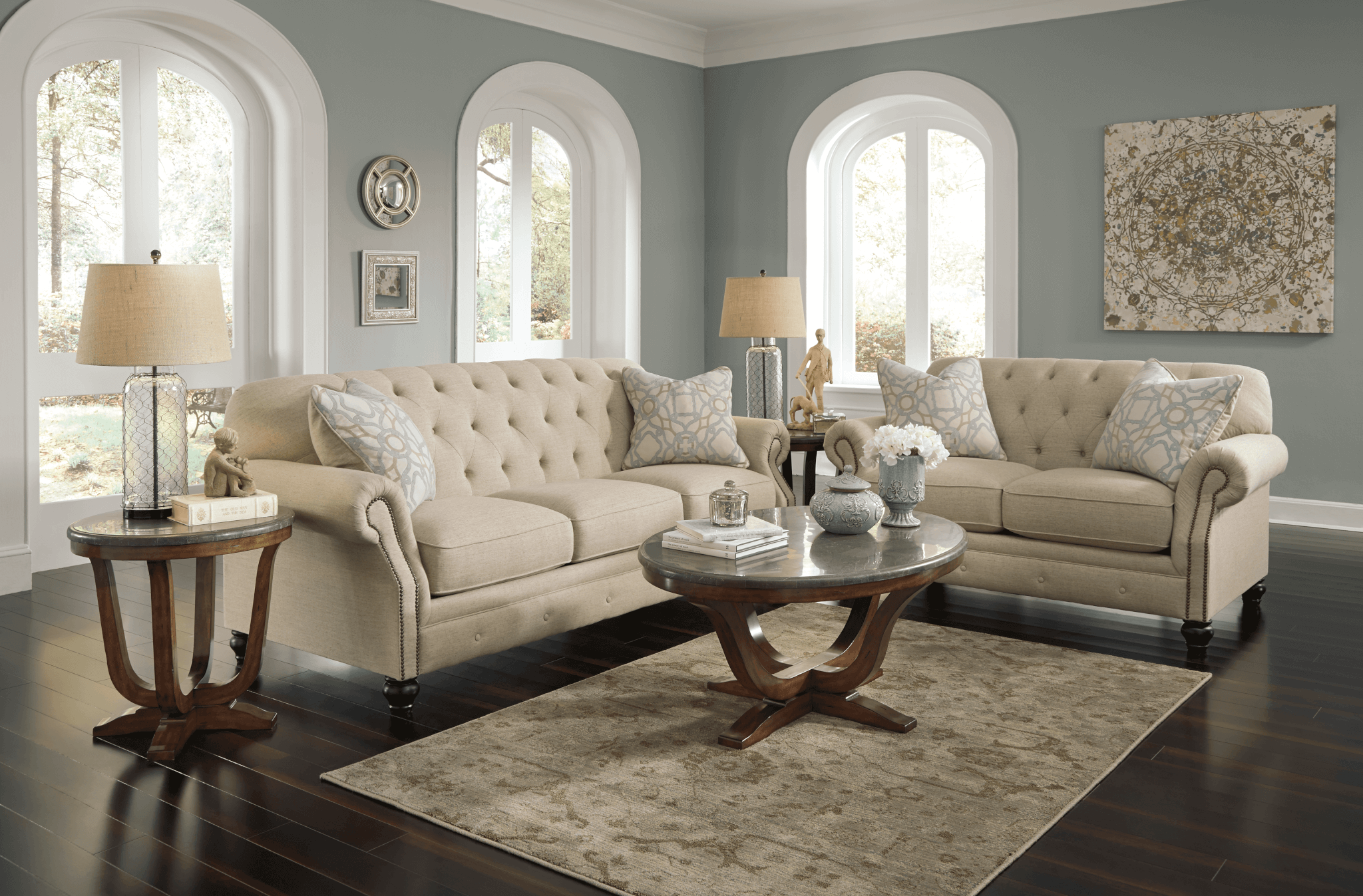 Playroom or Homework Station
Have toys, coloring books and crayons taken over your living room or family space? You can put play time in its proper place by making that barely used dining room a playroom packed with possibilities. Stocked with a pint-size table and chairs, colorful poufs and plenty of cubbies and bins, what a fun-ctional use of space.
Turning your dining room into a homework station can also work. Just think: a dedicated space where they can tackle everything from art assignments to science projects. The "former" dining room table offers plenty of room for them to spread out, and school supplies can be stored in marked baskets/bins, so that there's more studying and less scrambling.
Dining rooms are right off the kitchen, making it convenient for you to keep a watchful eye on things.
Sitting Room
Traffic. The car radio. Office chatter. Text notifications. News alerts. Let's face it. We're bombarded with noise day in, day out. What we need more than ever is the sound of silence.
Research shows noise overload can actually raise our stress/adrenaline levels, which can be detrimental to our health. Imagine a space in your home where you can decompress. No TV. No texting. No Twitter. No distractions. Just you at peace.
Call it meditation, reflection or simply relaxation. Turning your dining room into a sitting room could well be the perfect place to "unplug."
Music Room
Whether she wants to play the violin…he's learning guitar…or you love to rock, indulge your musical interests by turning your dining room into a music room.
Imagine the great use of space, where there's plenty of room for music stands and instruments racks, cool seating, a stereo system with surround sound and your entire music collection.
Accent the room with music-themed artwork or create your own touches by framing classic vinyl album covers.