FIRST ORDER OF DAY: BREAKFAST IN BED

Is it a coincidence that Mother's Day and National Better Sleep Month both occur in May? What better way to celebrate than serving Mom the most important meal of the day as soon as she awakens. Whether it's homemade quiche or Pop Tarts® on the menu, the thought of making her day special is what counts most of all.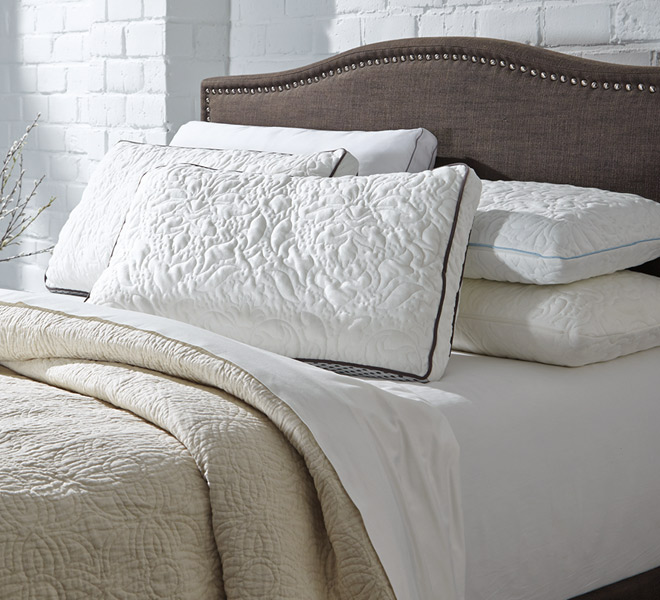 PLUMP UP THE PILLOWS, BUTTER THE TOAST

Score bonus points by presenting foods she loves, in a lovely way. Pull out the china and use a linen napkin or two if you want to encourage sharing. You'll want to find a pretty tray to put everything on for the surprise presentation. Does she drink coffee or tea? If so, make sure to serve it just as she likes: over ice, piping hot, black or with cream and sugar. You can sweeten the pampering by simply serving her favorite dessert or adding a single flower to the tray. She'll appreciate all the little touches that show her how much she means to you.
ASK HOW SHE SLEPT

It's not only nice to ask, waking up fully rested makes Mom feel good the rest of the day. If she admits to being tired after a full night's sleep, chances are it's time for a new mattress and foundation. Test the mattress for any lumpy, saggy areas. Rotating and flipping the mattress over might help, too. The Better Sleep Council recommends replacing your mattress if it's seven years or older. So remember, breakfast in bed makes her feel like a queen on Mother's Day, but a great sleep every night treats her like royalty for years.