The Red Velvet Cake is as mysterious as it is delicious, and there are as many origin stories as there are recipes.
Did it first appear in the 1800's, the Roaring 20's, or the 1950's? Was its first home at the Waldorf-Astoria in New York? Or was it in Texas, the Midwest, or as far away as Canada? And who thought of making a cake red? Did it happen naturally – the result of a chemical reaction from natural cocoa and acidic ingredients, or did wartime shortages force cooks to add beets to recipes in lieu of butter, thus turning the batter red? And speaking of red, how red should the cake be? And what about frosting? Cream Cheese? Boiled Milk? Butter Cream?
Oh the questions!
While no one can agree on where it came from, everyone believes that they have the best recipe. Without further comment, we're adding our contribution here. Give it a try and let us know what you think in the comments below.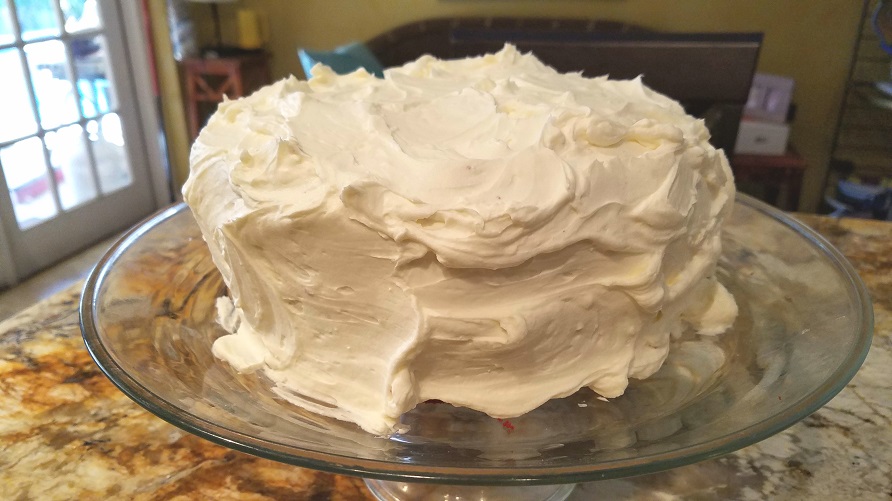 Red Velvet Cake Recipe
2 1/2 cups cake flour
1 1/2 cups sugar
1 teaspoon baking soda
1/2 teaspoon fine salt
2 tablespoons natural cocoa powder
1/2 cup salted butter, room temperature
1 cup buttermilk, at room temperature
2 large eggs, at room temperature
2 tablespoons red food coloring (1 ounce)
1 teaspoon white distilled vinegar
1 teaspoon vanilla extract
-Preheat oven to 350
-Grease and dust two round 9-inch pans with flour.
-Sift together flour, salt, and cocoa powder and set aside.
-In a bowl, beat the butter until soft, about 1-2 minutes.
-Add sugar and beat until fluffy, about 3 minutes.
-Add eggs, one at time and beat after each addition.
-Add vanilla extract and beat.
-With mixer on low, alternate adding the flour mixture and buttermilk to the butter mixture, beating in between each addition.
-Add food coloring and beat until blended well.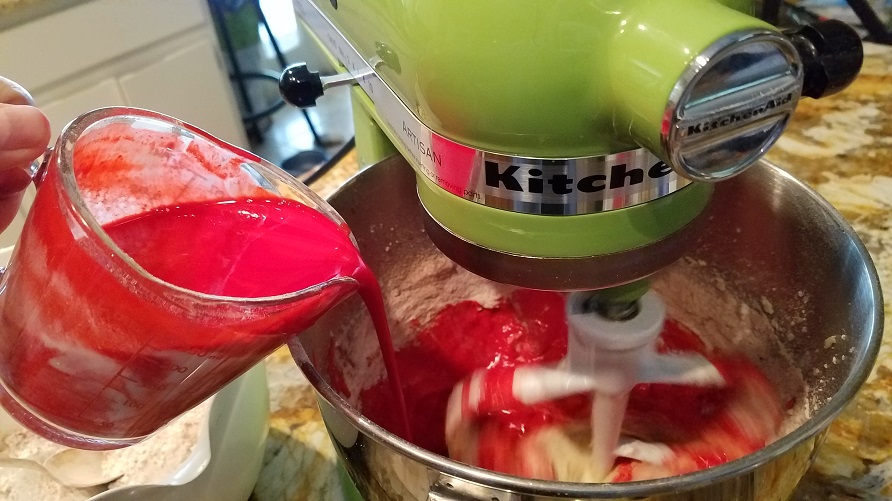 -Combine vinegar and baking soda and fold into cake batter (mixture will be fizzy).
-Divide batter evenly between pans and bake 25-30 minutes or until toothpick inserted in center of cake comes out clean.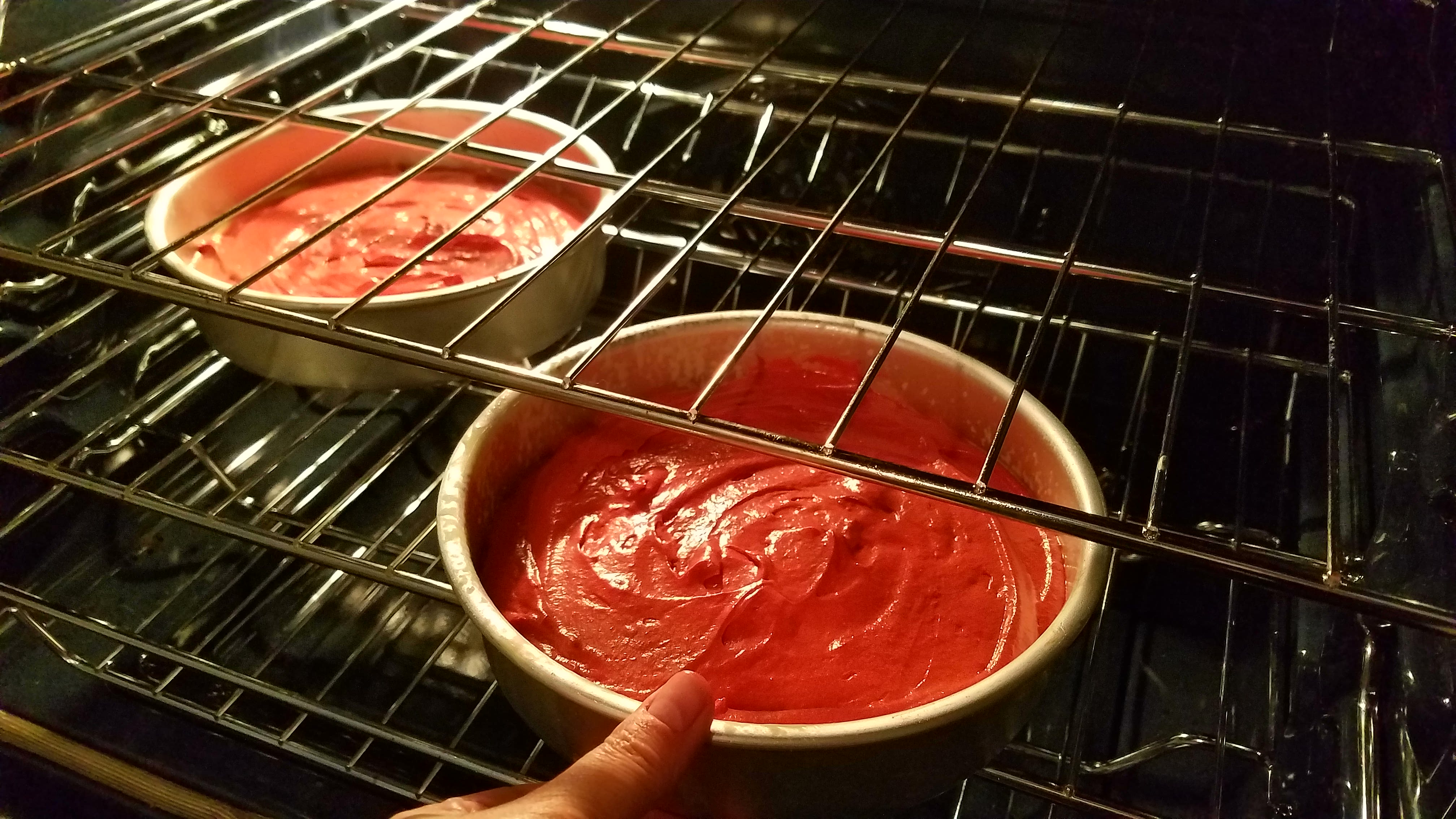 -Cool cakes on wire rack for 10 minutes. Place the rack on top of the cake pan and invert, lifting off the pan.
-Cool completely. (Cover with plastic wrap and place in refrigerator at least an hour to make frosting the cake easier.)
Mascarpone Cream Cheese Frosting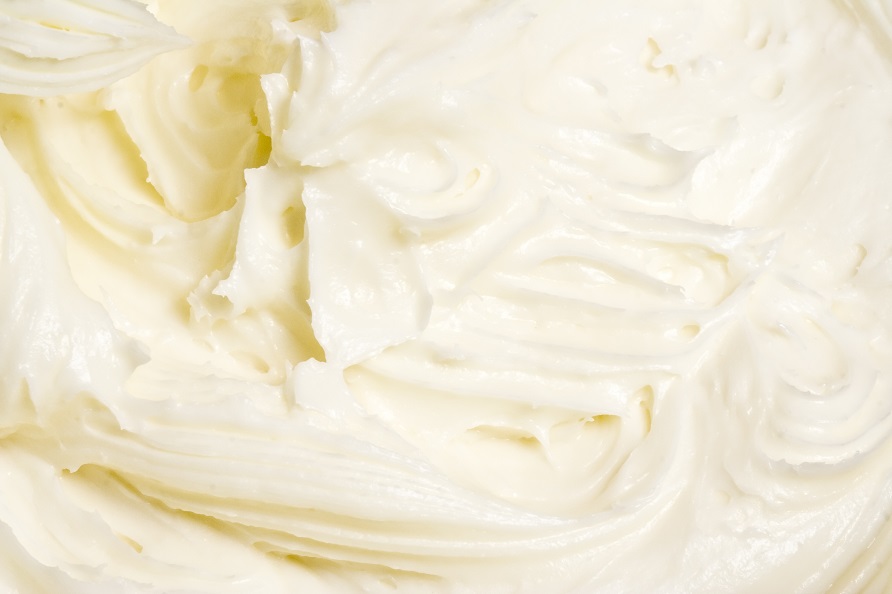 8 ounces cream cheese, room temperature
8 ounces mascarpone cheese, room temperature
1 teaspoon vanilla extract
1 cup sifted confectioners sugar
1 1/2 cups cold heavy whipping cream
1-8 ounces cream cheese
1 tablespoon finely grated orange zest
Crushed pecans, for garnish (optional)
-Beat cream cheese and mascarpone cheese until smooth.
-Add vanilla extract, confectioners sugar, and orange zest and beat until smooth.
-Gradually add the heavy cream and whip until frosting is thick and forms peaks.
-With a serrated knife, cut each cake layer in half horizontally, to have four cake layers.
-Place one layer face down on serving platter.
-Spread with frosting, place another cake layer on top of that and spread with another layer of frosting.
-Continue with all layers.
-Frost the top and sides, and garnish with pecans (if using).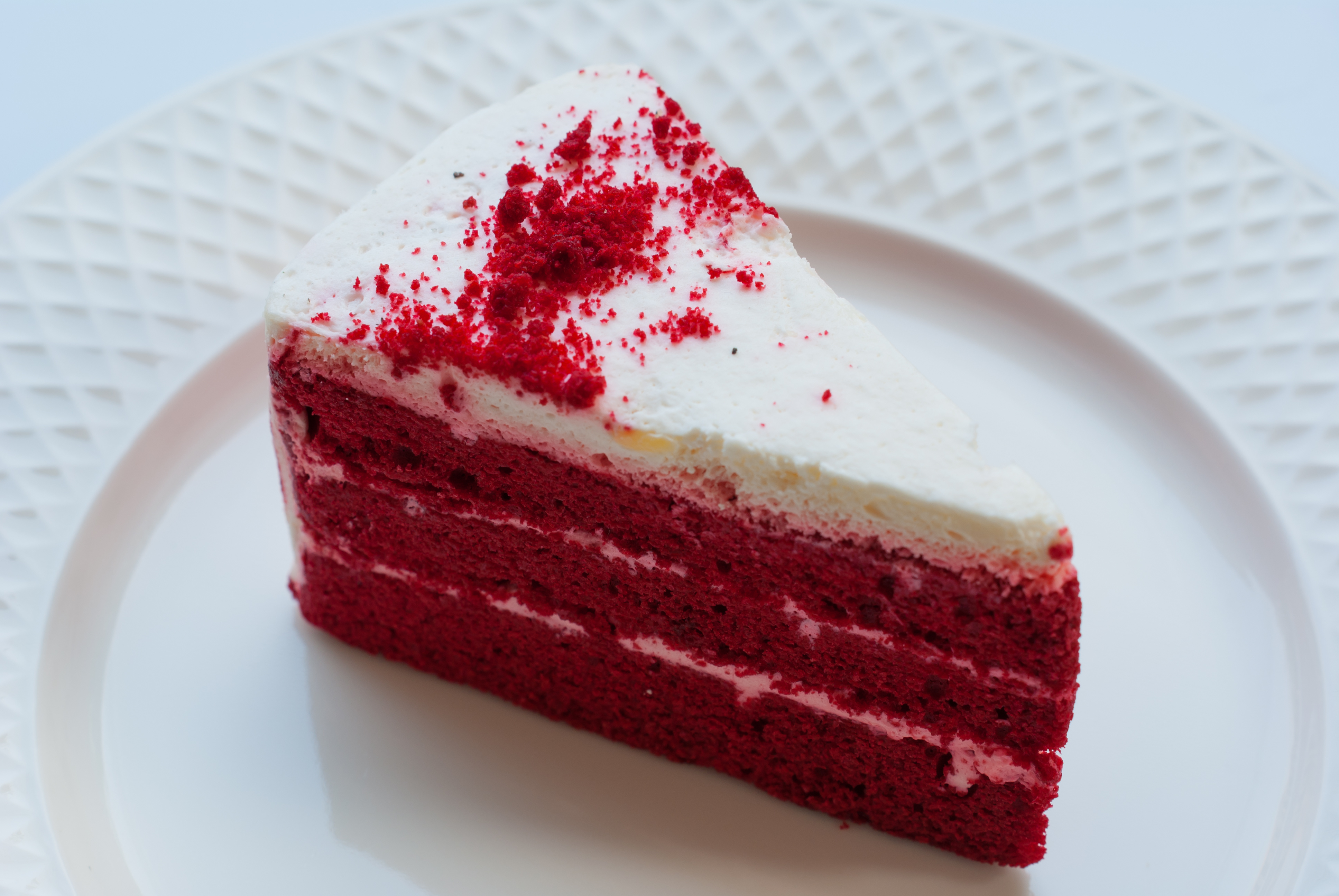 Now its time to display your delicious creation so all can enjoy. Here are some options for displaying your favorite baked goods.