As fall arrives it's time to put away our iced teas and cozy up with something a little more substantial. And what could fit the bill better than the unconventional specialty drink of the season, the one-and-only Pumpkin Spice Latte! We've found a recipe that lets you play barista at home and tinkered with it so it includes only the healthiest organic and non-dairy ingredients we could find. Try the recipe and feel free to customize it to suit your taste and mood. It's a fun way to indulge in a pampering moment and you can make it for far, far less than you'd spend at the local coffee house. Serve with our Fall Quick Bread recipes and you're sure to start an instant family favorite.
How to Make a Pumpkin Spice Latte at Homehttp

(Based on Faith Durand's recipe from COOKING LESSONS FROM THE KITCHN)
Pumpkin Spice Latte Ingredients: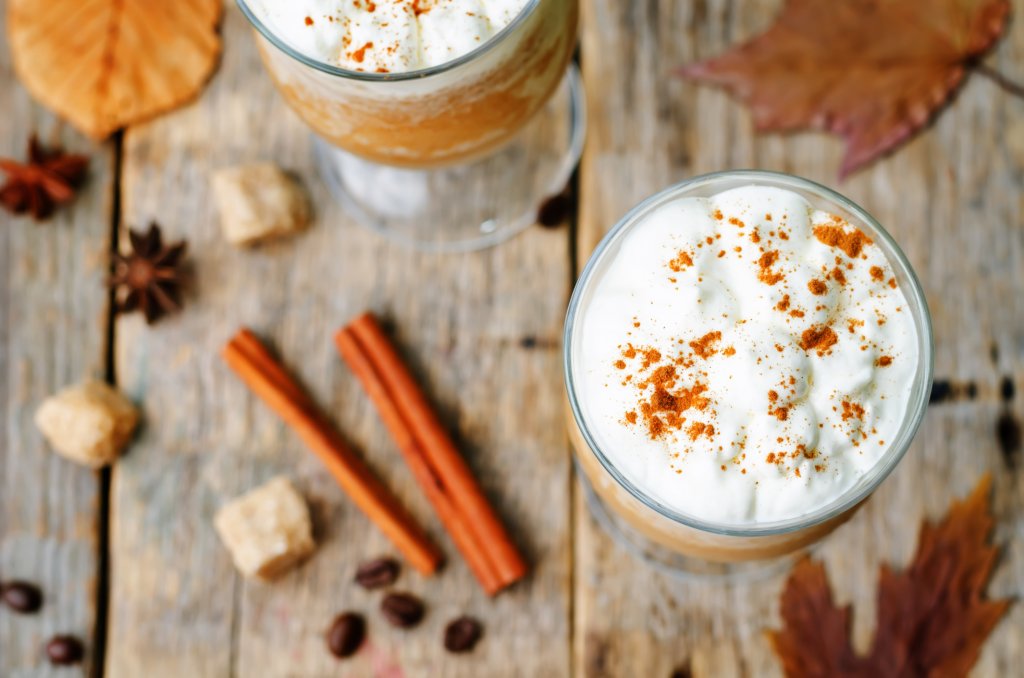 Makes 2 drinks
2 tablespoons canned organic pumpkin
1/2 teaspoon pumpkin pie spice, plus more to garnish
Freshly ground black pepper
2 tablespoons organic coconut sugar
2 tablespoons pure vanilla extract
2 cups vanilla almond milk
1 to 2 shots espresso, about 1/4 cup
1/4 cup CocoWhip (coconut whipped topping)
Pumpkin Spice Latte Directions:

Heat the pumpkin and spices: In a small saucepan over medium heat, cook the pumpkin with the pumpkin pie spice and a generous helping of black pepper for 2 minutes or until it's hot and smells cooked. Stir constantly.
Stir in the sugar: Add the sugar and stir until the mixture looks like a bubbly, thick syrup.
Warm the milk: Whisk in the milk and vanilla extract. Warm gently over medium heat, watching carefully to make sure it doesn't boil over.
Blend the milk: Carefully process the milk mixture with a hand blender or in a traditional blender (hold the lid down tightly with a thick wad of towels!) until frothy and blended.
Mix the drinks: Make the espresso or coffee and divide between two mugs and add the frothed milk. Top with whipped cream and a sprinkle of pumpkin pie spice, cinnamon, or nutmeg if desired.
How did yours turn out? What tweaks made it perfect for you? Please feel free to share them with us!