Are you hosting friends and family for the big game? Entertaining guests on any occasion can be stressful, but especially when you are hosting a group of enthusiastic sports fans in your home. To execute the right plays for your game day party, we wanted to share some of our tips with you.
We want you to win MVP during this party, or maybe even 'Most Valuable Host'! From snacks to saving your furniture from disasters, check out our guide to score a touchdown before the game has even started.
Go for a Snack Stock Up
Before selecting the recipes and food offerings for game day, make sure your defensive line is strong. Account for more guests than you invited, because they will show up ready for snacks! And, to save yourself some time during post-game cleanup, keep snacks hand-held. Don't forget to have an abundance of napkins on hand as well in the case of a spill.
When it comes to picking the snack selection, Pinterest will be your right hand for hosting. Switch up the game plan by elevating party offerings! Find a recipe that is easy to make and easy to serve to a large crowd. If you are afraid of running out, though, be sure to have the classics on hand. Check out our list of the best game day appetizers!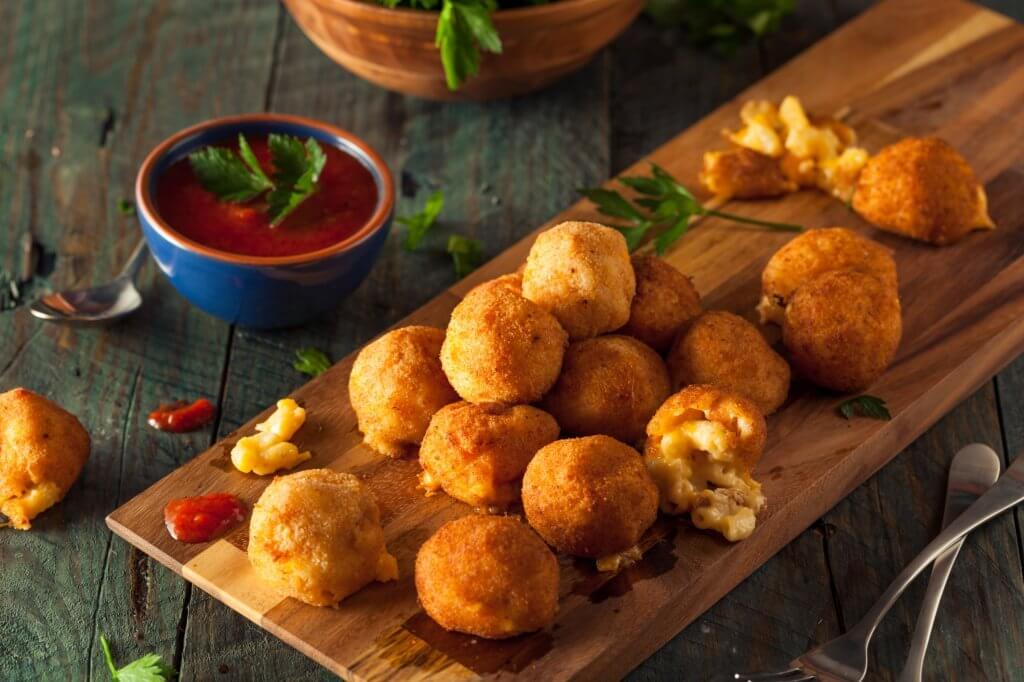 When it comes time to serving, use fashion-forward trays to display your game-time snacks and delicious treats. Turn your assortment into a football-friendly grazing table that bridges the gap between casual and trendy.
Change the Play on Drinks
When preparing in abundance for kick-off, no detail should be spared, like drinks. Have options for guests who chose to drink alcohol and those who abstain from it. Want a fun option for all your guests? Make a tasty mocktail or 'tailgate tea'! Make large batches to keep your teammates hydrated all night long.
Want to ditch the typical cooler for your game day drinks? Display the beverages on a gorgeous bar cart that is styled for the big game. If your cart is made of glass, be sure to keep it away from the line of scrimmage and from excited sports fans!
Protect Your Furniture
To ease your mind during the four quarters of play time, create a plan that will keep your belongings safe. For protecting wooden features like bookcases and coffee tables from drink condensation, have stations for coasters. Guests can take a coaster from the station to use for their drink. If someone spills something on your leather or fabric pieces, check out our guide for taking care of your furniture.
The best way to protect delicate pieces and decor accents is to clear the watching area! If your area is warm during football season, we also encourage you to take game day outside. That way you don't have to worry about losing your favorite vase to an epic play.
Alternative Seating
Working with a small space but have a big group to entertain? Pick out small accent pieces that are fashionable and functional when hosting a large crowd for game day. Ottomans are a staple for lounge life with a sectional, and provide extra seating for guests. Poufs are great additions that can also serve as a footrest when you need to relax.
Have any tips and tricks for tackling game day? Share them with us! You can show off your at-home tailgate on Instagram by using #MyAshleyHome to potentially be featured on our feed. If you are looking for more style guides for your space, browse our Pinterest boards!