No matter your game of choice, adding some sporty style to your game-watching room is super simple. And with buttery soft upholstery and plush cushions, these seating options score big with everyone in the family. Add in a few occasional tables, cozy throws, appetizers and the remote, and you're good to go all day and night.
Are You Ready for Some Football?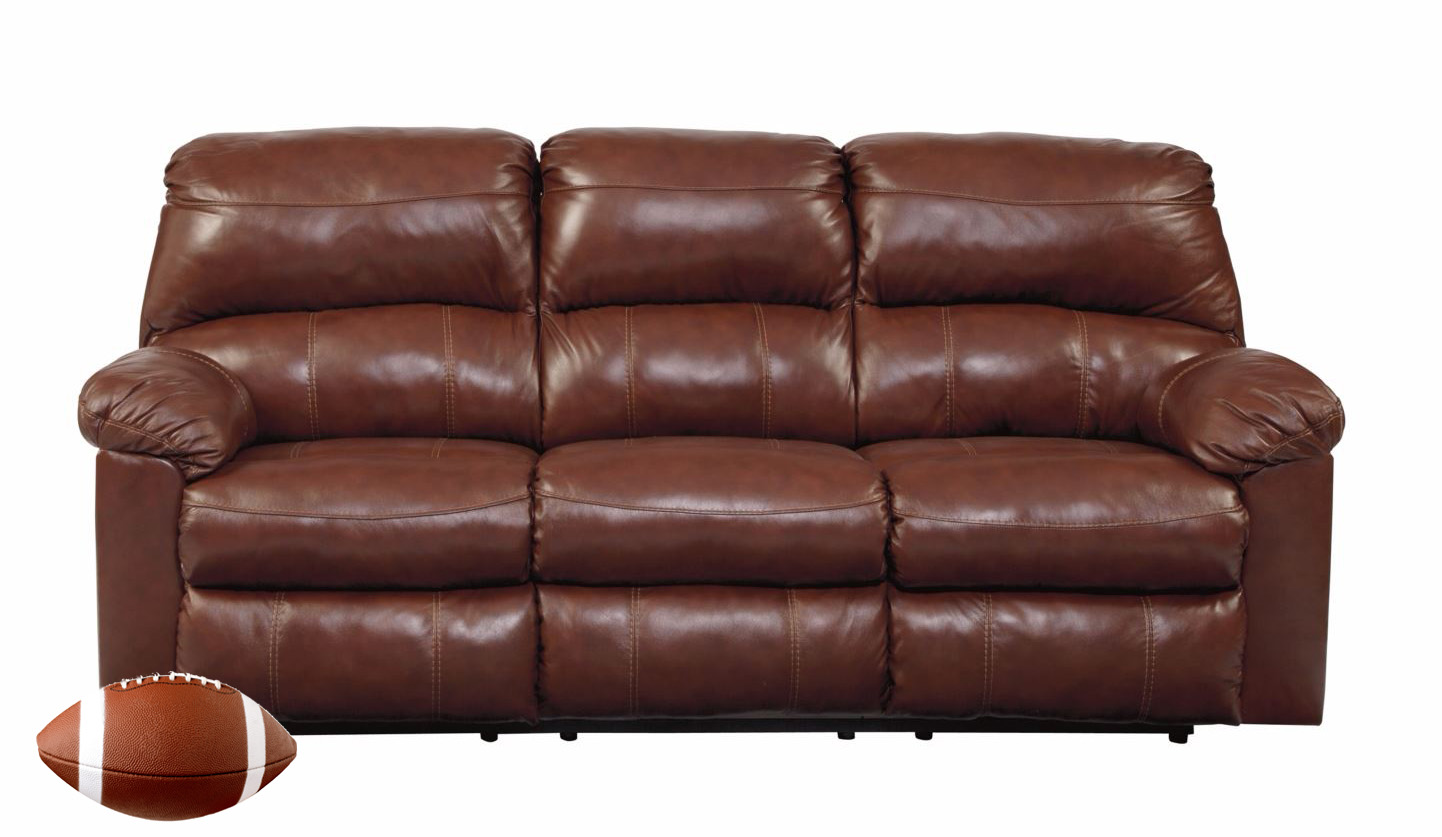 Take a pass on tickets to the game and huddle around the TV in our comfy Beadle reclining sofa. Not only does the rich burnt umber hue mimic the look of a pigskin, but it also complements an array of team colors. Whether your team sports blue and orange, green and gold or navy and white, Beadle will fit right in with your game day decor. Best of all, the seating area and ultra plush pillow armrests are upholstered in top-grain leather for incredibly decadent comfort. Complete the look with the Beadle recliner and reclining loveseat, available with power or manual mechanisms.
Take Me Out to the Ballgame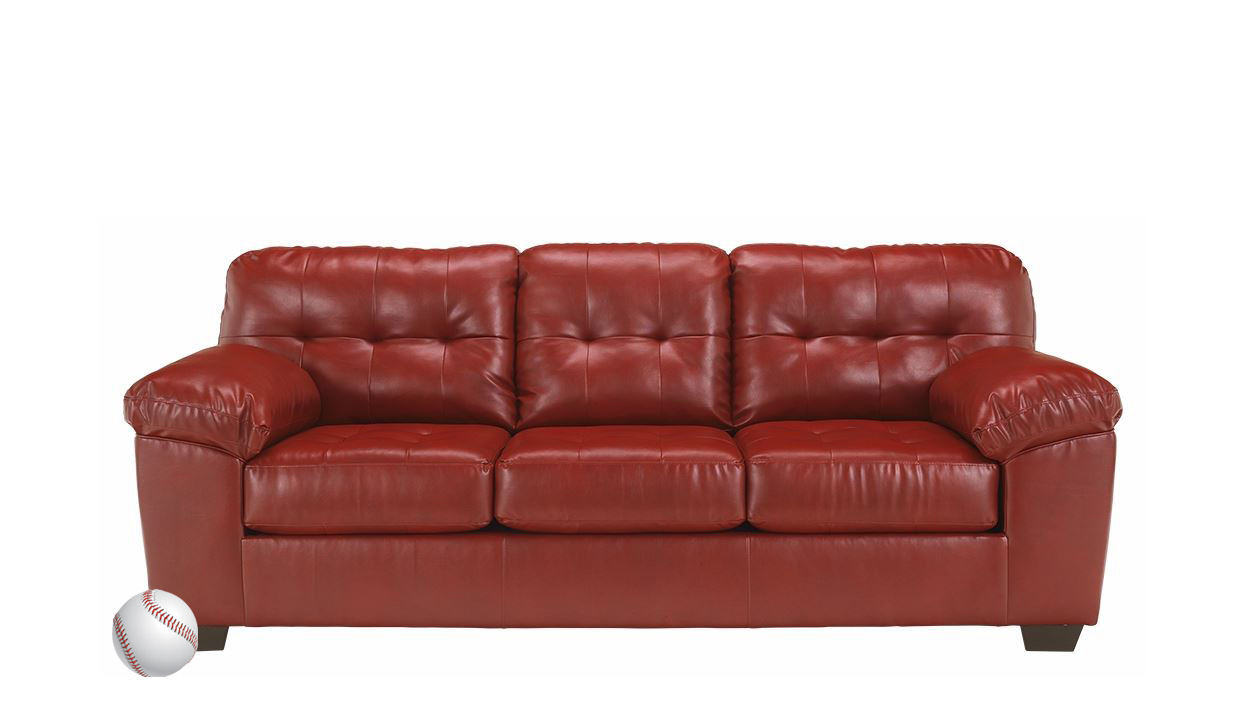 You'll hit it out of the ballpark with a room rooted in America's favorite pastime. Like many people, you might have some trepidation about adding baseball-white furniture to your living room (because who can watch a game without a ketchup-covered hotdog and super cheesy nachos?). Instead, match your space to a baseball's fiery red stitches. Our Alliston DuraBlend® sofa, loveseat, recliner and sectionals come in a bold salsa hue—a homerun in the style department. The leather-blend upholstery has the smooth feel of genuine leather with the easy care of faux leather, ensuring a comfy (and low maintenance) dugout.
Goooaaalll!

Create a chic Euro vibe with a room inspired by soccer. In addition to baseball-stitch red, the Alliston DuraBlend® sofa, loveseat, recliner and sectionals come in a deep chocolate color. This bold, almost-black hue is sleek, stylish and sophisticated even during the offseason. The kicker here is that Alliston is not only easy on the eyes but it's oh so comfortable. Assuming the game doesn't keep you on your feet, you'll have no problem staying comfortable even if the game goes into sudden death.