Save space in your home with these home office desks
Just because you may not have a designated home office space doesn't mean you have to go without. Space-conscious desk designs are a big deal these days. In fact, we're leading the charge. Here are five favorite space-efficient desk styles that really work for our customers.
Traditionally styled and modestly scaled, the Woodboro desk proves that old and new can work well together. Spring lift top raises the surface to a comfortable standing position, for a healthy alternative. For your high-tech needs, there's an electrical outlet/USB charging port built right in.
Mighty smart indeed, the Birnalla desk is crafted with a hinged flip top, so you can conveniently prop up reference materials, including your tablet, while you work. And thanks to dual electric outlets and USB charging slots, staying powered up is easy. The chic look blends rustic charm with modern polish.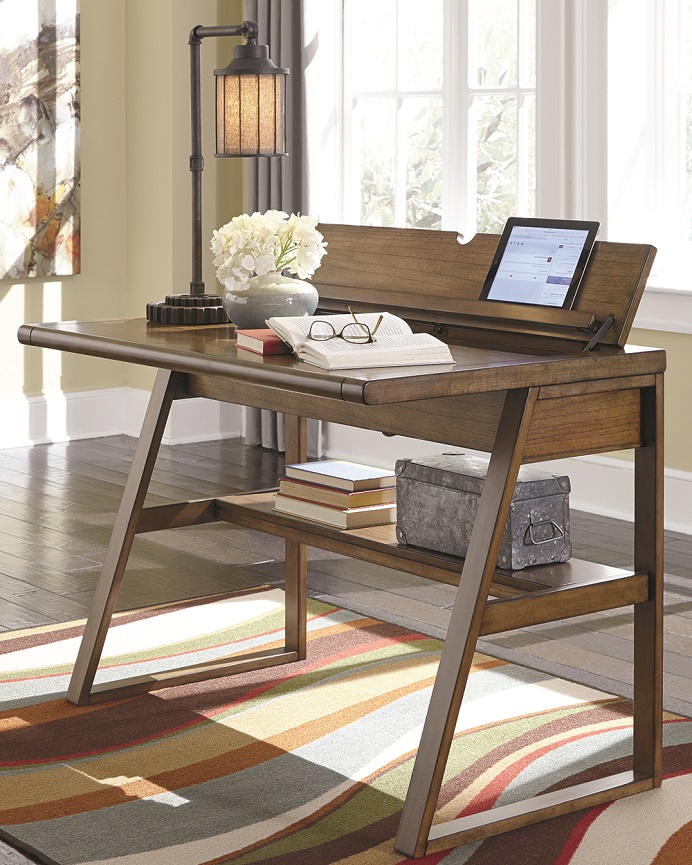 As the Baybrin desk proves, a minimalist approach makes for maximum impact. Its mid-century inspired, ultra-linear design beautifully suits contemporary spaces, while a rustic, high-grain finish exudes a relaxed sensibility. Full-width open shelf adds to the form and function, while a drop-front drawer provides clever keyboard access.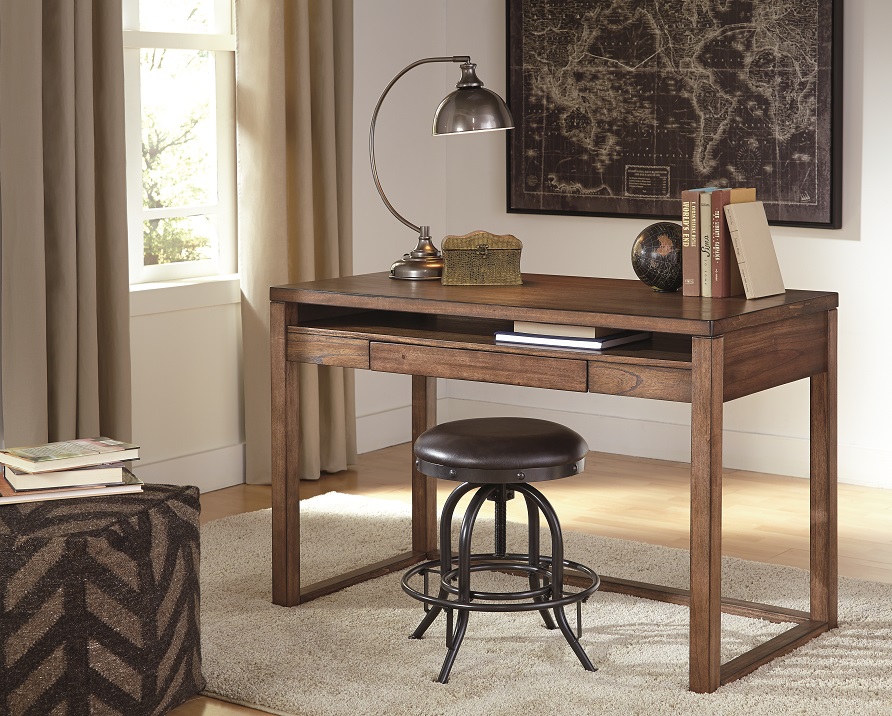 Looking to pack in maximum style with minimal fuss? Lewis desk stacks up as a great option if you're a bit short on space. Side-mounted shelves make it all the more fun and functional with a touch of asymmetry. Warm finish exudes a sense of ease.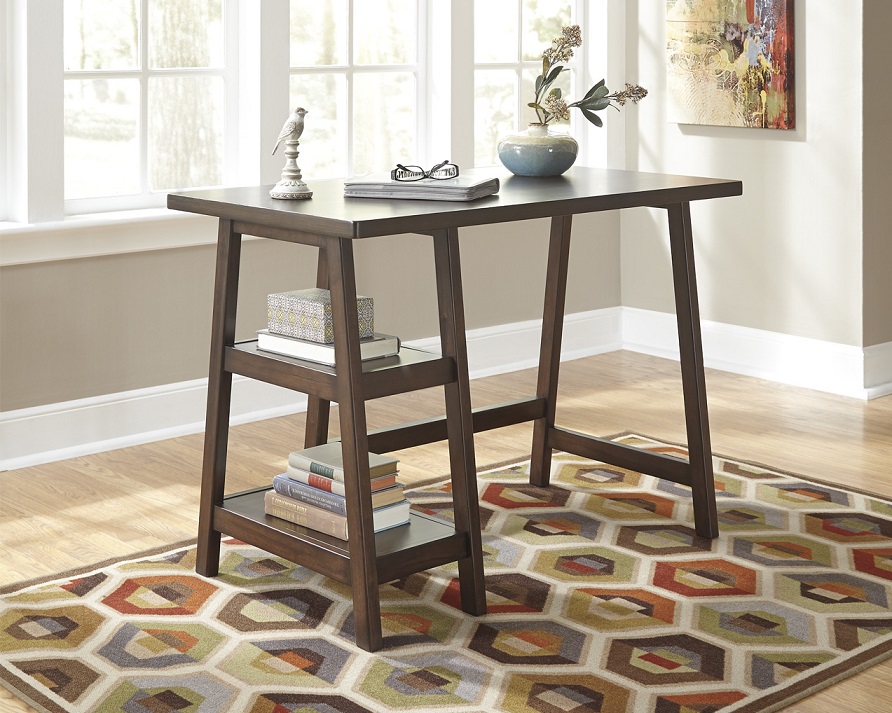 Now that you have options upon options, it's always important to keep your desk organized and clean. Not sure how to begin to declutter? No worries, it's quite simple. Just followthree steps.  
Don't forget to share your home office makeover with us on Instagram using the hashtag #MyAshleyHome to be featured.