Get The Garden Look For Spring
What better way to welcome back spring than making florals part of our home decor inside and out? Scroll though the wonderful selection of light and lively looks in our Specialty Shop and get inspired to incorporate some spring zing with our easy, breezy, do-it-yourself terrarium guide.
Make your rooms bloom
It doesn't take much to get started on that spring refresh. A pot. A vase. A series of jars on a windowsill. Anything goes when it comes to flowers. The Spring Shop is a great way to capture the lively look of the season at wonderfully reduced prices..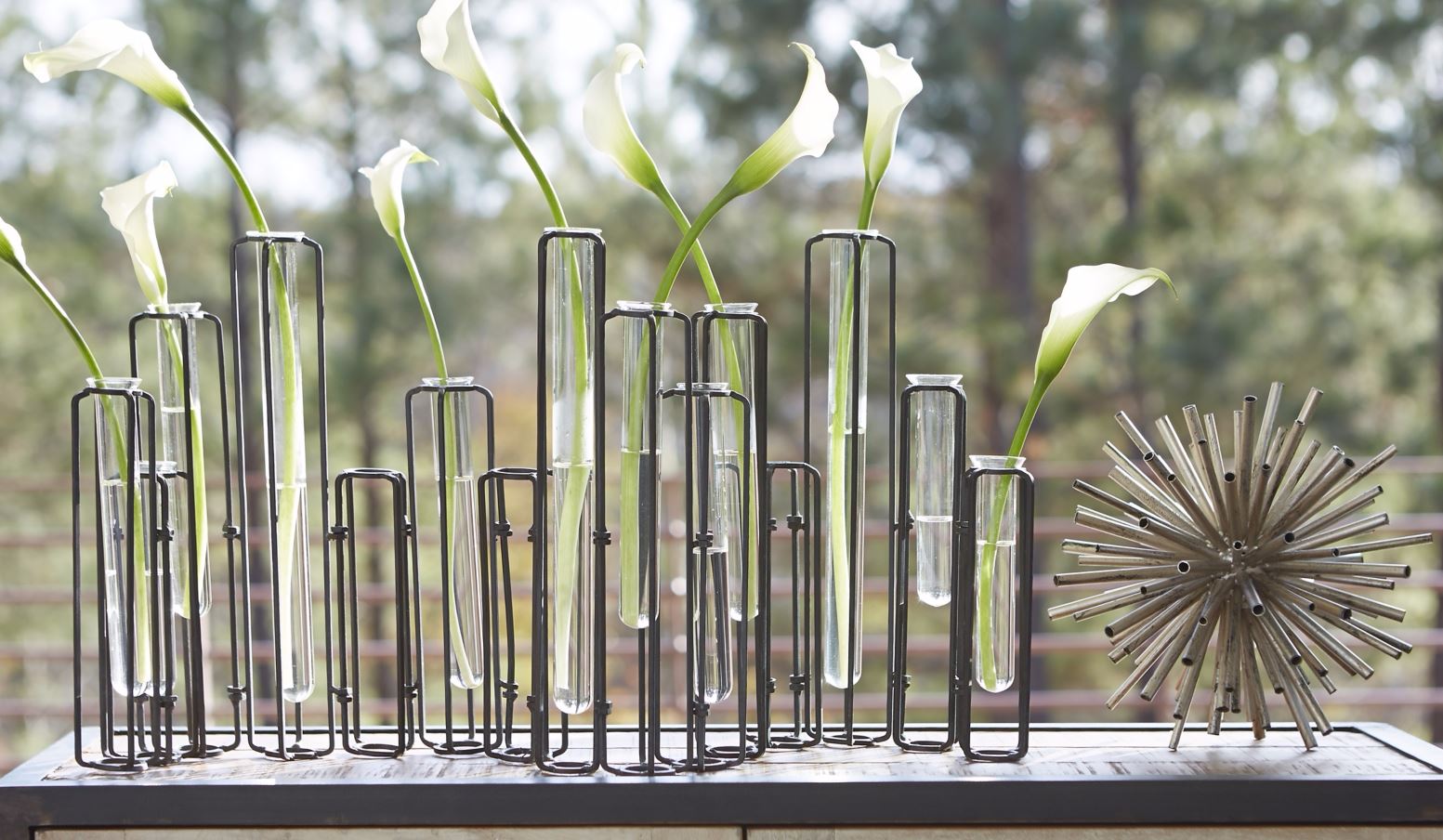 A single stem in a bud vase is spectacular alone or in multiples.
Why limit where your garden grows? Let your flowers wander over pillows, rugs and walls.
Illuminate your floral arrangements with candles artfully arranged in holders of all kinds.
Nature's Calling: Starting a first-time terrarium
Once you've assembled your toolkit, the terrarium landscape comes together so easily, you won't want to stop at just one.
Choose your plants (remember, succulents are a great choice for first-time gardeners).
Create your foundation (sand works well for succulents, one inch is enough).
Arrange your plants (using gloves, lower your plants into the perfect spot then twist to bury them in the sand)
Top with stones (choose small pebbles that fit easily between the plants).
Sprinkle sand to hide the pebbles.
Finishing touches (arrange moss or lichen over the sand and top with miniatures to create the proper landscape).
Care and maintenance—succulents love sunlight, so make sure they get plenty of it. Water sparingly every two weeks with a mister or water dropper. The amount of water needed is dependent on whether you use an open or closed-top container. The more open the vessel, the more often you'll need to add water.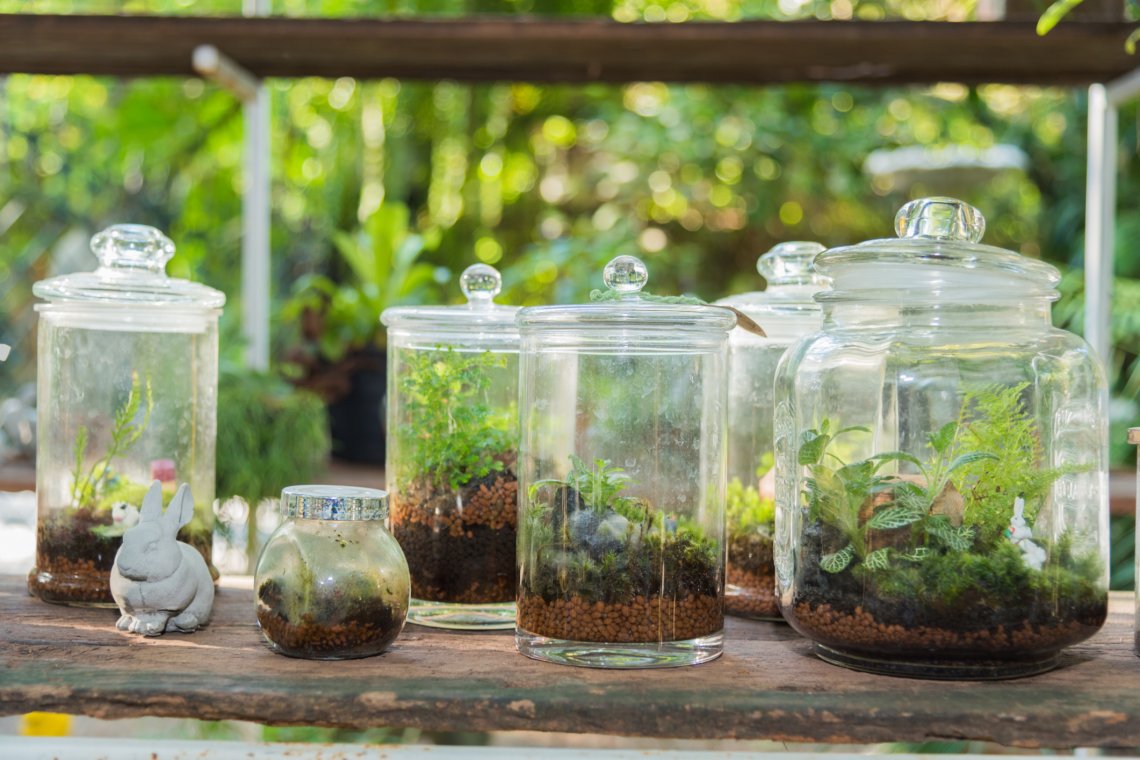 Size really does matter when it comes to terrariums, and the smaller the better. You are creating a tiny microcosm in a box. So find the tiniest, slowest-growing succulents you can and the rest is easy.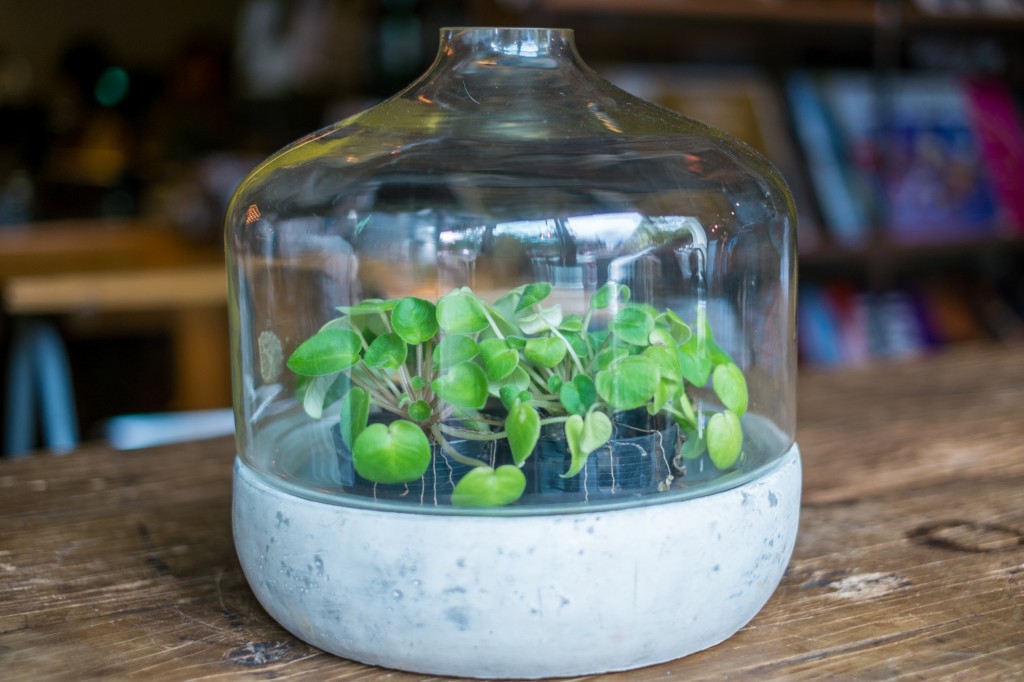 The key to creating this tiny "world" is to place miniature objects in the environment to give the illusion of a garden being viewed from a great distance.
A terrarium containing blooming succulents captures the spirit of spring to perfection. 
Feel free to share your ideas on creating the ultimate terrarium in the comments section below. We'd love to hear from you!