Romancing the (Blarney) Stone
Believe it or not, spring is just around the corner. And while most of us are still struggling through snow and ice, the thought of warmer days and sunny skies may be all it takes to get our blood moving again. In the United States, St. Patrick's Day has come to herald the return of spring as we search for those first telltale signs of green in our yards and our lives. Maybe that's why we have so much fun with this Irish tradition. The romance of the Emerald Isle inspires us to bring green back into our color scheme. And true to our American spirit, when we get ahold of an idea, we do everything we can to super-size it.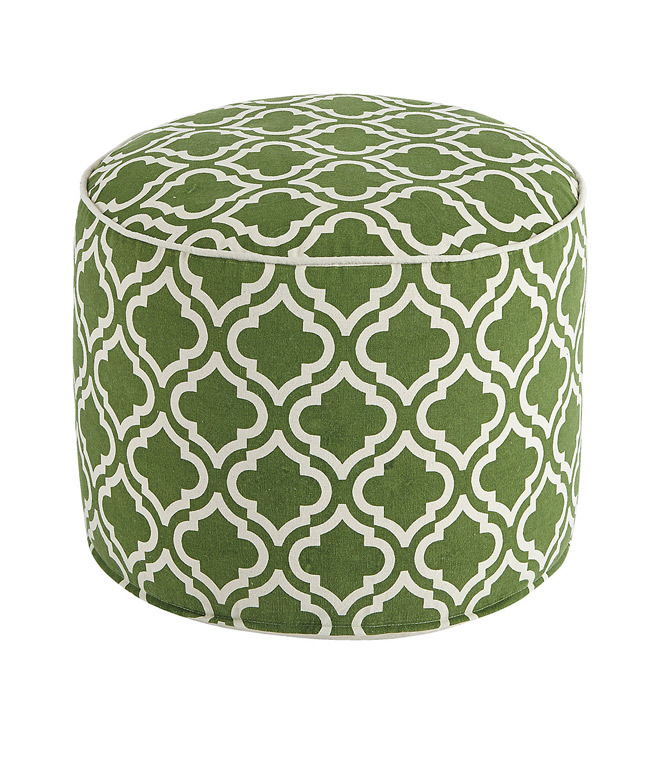 It's Not Easy Being Green (or is it)?
Green is one of the easiest colors to work with when it comes to interior decorating. It works wonders when used as a wall or accent color, and there are so many fun ways to introduce a pop of green into your decor. Something as simple as including a green throw, pouf or vase are easy places to begin. If you're feeling adventurous, a leafy arrangement can carry the day simply by using foliage of varying heights and textures (arranged in a green vase, of course). If you don't happen to have a green thumb, or if you'd rather invest in something a little more permanent, try introducing green in the form of a silk plant or topiary. They are virtually indestructible and need only an occasional dusting to keep them looking marvelous. Wall art is another place where you can swap out elements to suit your mood or the season. You can display a pot of shamrocks or daffodils in glass boxes if that's more your style. Use your creativity and you'll find countless ways to show people you're an honorary son or daughter of Erin.
An Irish-American Classic
It's no joke that as Americans, we like to put our personal stamp on everything we touch. And the classic Irish soda bread recipe is no exception. Once a simple mainstay of peasant farmer's families, Americans played with the four basic ingredients and took them up several notches—white flour replaced wheat, butter, sugar and fruit was added and it's now baked in an oven instead of in a cast iron pot in the fire. The result is a delicious, flaky sweetbread festooned with currants and caraway seeds and topped off with the sign of the cross (a reminder of St. Patrick himself, perhaps). Here's the basic recipe to get you started, but feel free to improvise as the mood strikes you.
Irish Soda Bread
4 cups flour
¼ cup sugar
3 tsp. baking powder
1 tsp. salt
1 tsp. baking soda
4 T. butter
2 cups currants (stir in 1 T. flour to coat)
1 egg (lightly beaten)
1 ¾ cups buttermilk
2 T. caraway seeds (optional)
Heat oven to 375 degrees F. Combine dry ingredients in a large bowl, cut in butter. Mix buttermilk and eggs and add slowly to dry mixture. Add currants to the dough, it will be wet. Drop dough onto floured surface and knead lightly into a ball shape. Place on cookie sheet and gently cut an X into the top. Bake 40-50 minutes until tester comes out clean. Cool and serve with butter, honey, marmalade or jam. And top o' the morning to you!