Having your kids come home with handmade gifts on Mother's Day is one of the perks of being a mom. But creating artwork together is way more fun. We are smitten with Sara of (sincerelysarad.com) and her adorable animal head plaques. Follow these simple step-by-step instructions and prepare to be amazed at how easy it is to make basic materials spring to life (with little or no skill). Let the kids roll up their sleeves and join in—it's a craft project you'll fall head-over-heels in love with.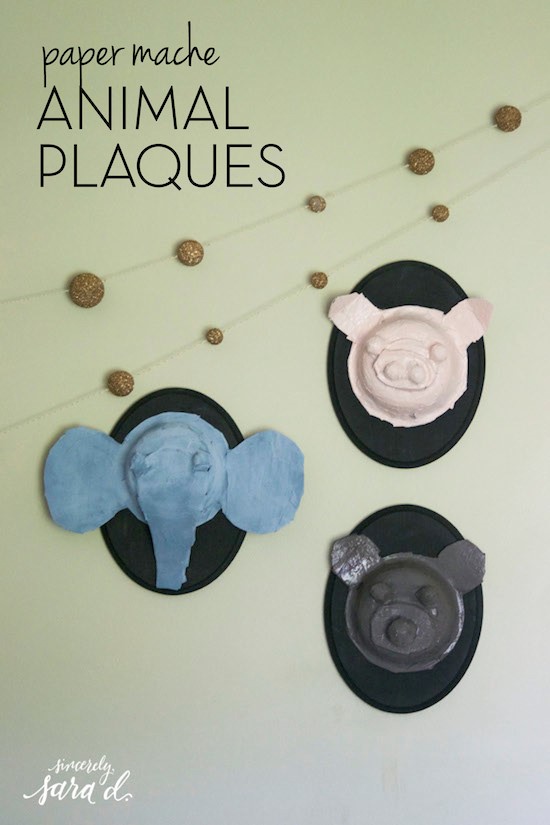 Elephants and pigs and bears! Oh, my! Choose from a menagerie of animals to create your very own Trophy Wall.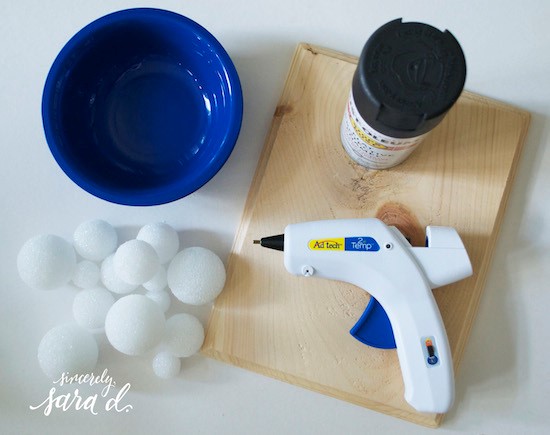 Supplies for the plaque:
Plastic bowl
Wooden plaque
Spray paint
Styrofoam balls
Glue gun
Cardboard (a cereal box works great!)
Spray paint the plaque.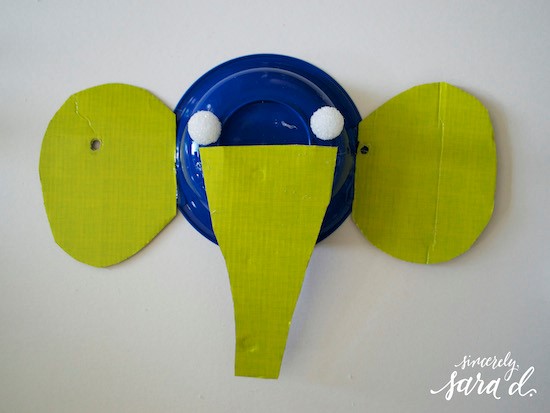 Attach your pieces to the plate with a glue gun.
Supplies for the paper mache:
Newspaper cut in strips
Water
Flour
Bowl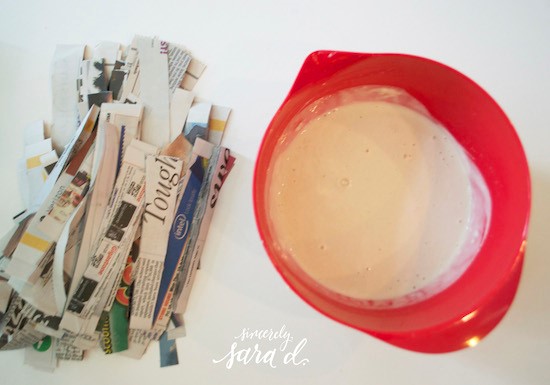 Create a paste with flour and water.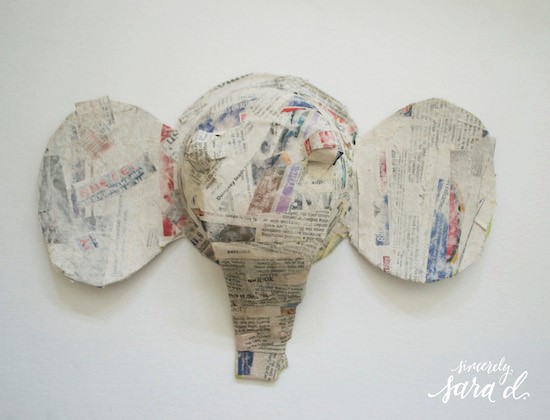 Kids love helping with this part: dip the newspaper strips in the paste and pull through your fingers to remove most of the paste. Completely cover your creature with the strips, folding under to create a smooth edge all around.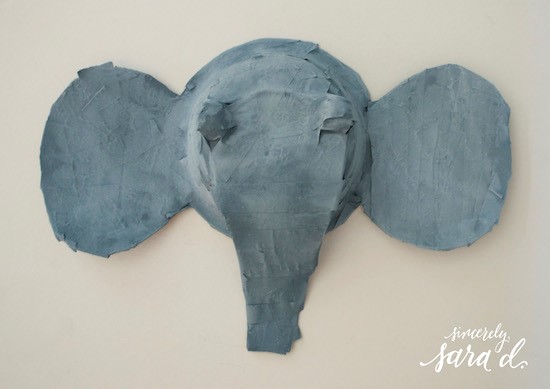 Allow to dry overnight and paint.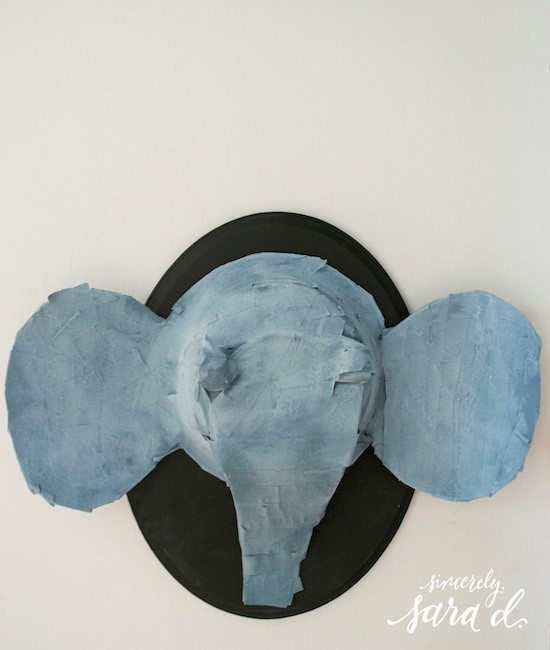 Glue your "trophy" to the painted plaque.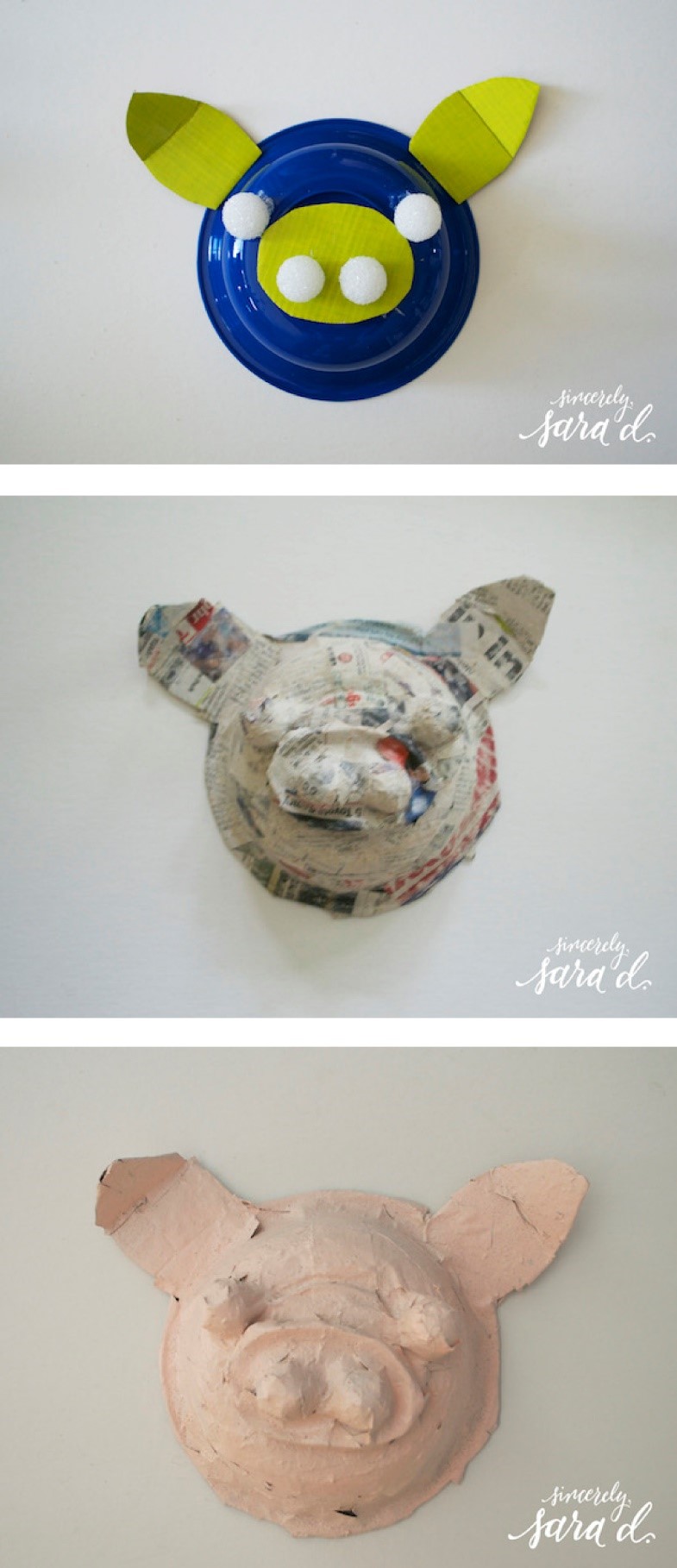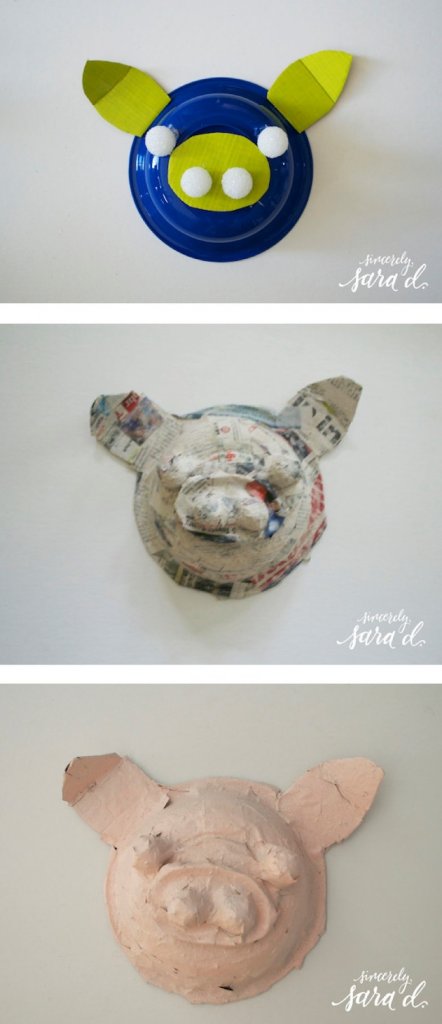 Follow Sara's lead to make the animals shown above or create animal heads of your own design. Share your results on Facebook, Instagram or Twitter, we'd love to see them!