One of the biggest trends in home design this year is styling serving trays. What does that mean and why do it? It's simple really, it adds character to your room, it's an affordable decorating option and it's fun to do. Here's how to get started.
#1 Understand Your Personal Style
Personal style is important when accessorizing a tray, it shows your guests who you are and it also tells people what the vibe of your home is. When deciding what your design aesthetic is think about the trends that catch your eye.
Maybe your Pinterest board skews to (1) French farmhouse, (2) pacific islander or (3) modern.
Check out our Pinterest if you aren't sure what style suits you and your home.
#2 Pick a Tray
Now that you have settled on a signature style it's time to pick out your tray. They come in all shapes, sizes, colors and patterns and we have tons of styles to choose from. Here's what we picked out for this tray styling tutorial: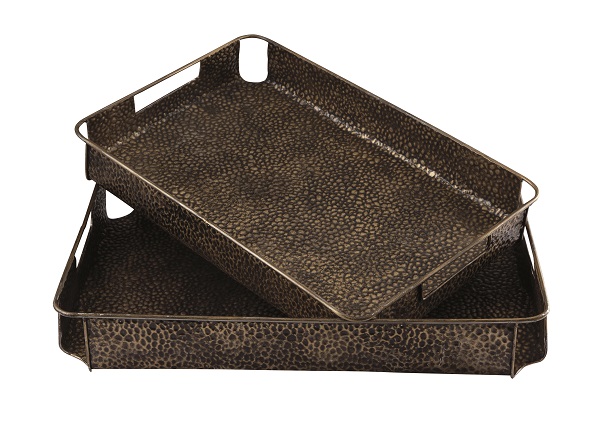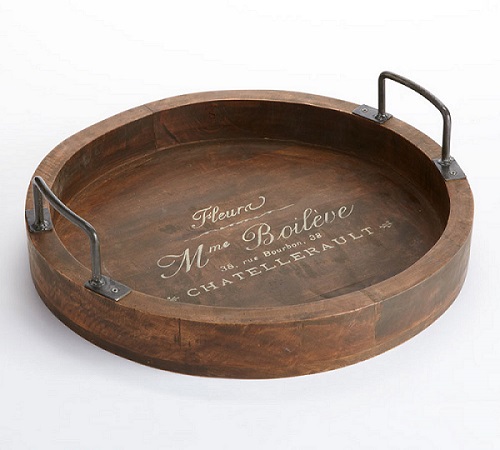 #3 Organize into 4 Quadrants
The most difficult part to styling a tray is visualizing the look and feel that you want to portray. We have broken down this process into 4 quadrants or categories. These 4 tips will guide you on how to visualize and choose the appropriate accessories:
Quadrant 1: Reading Material – Grab a few reading materials, this could be old books, new books or even magazines.
Quadrent 2: Nature – Add your favorite succulent, flower, topiary or terrarium.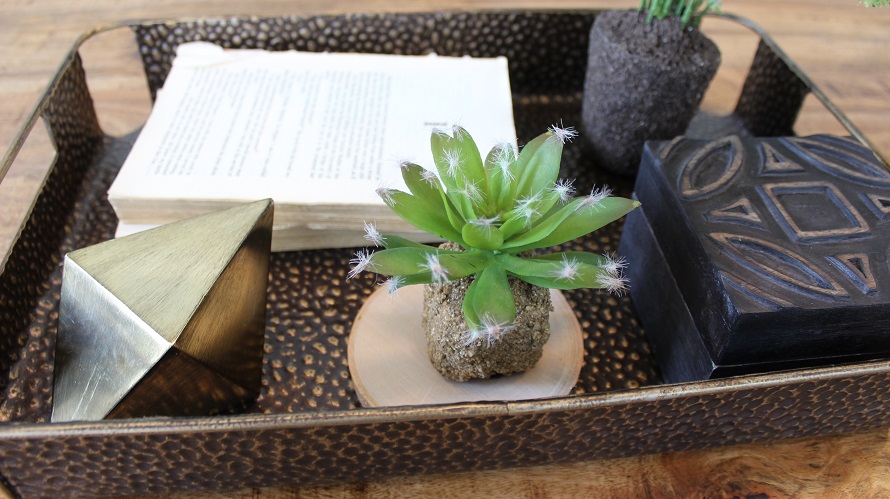 Quadrant 3: Personalize – Whether it's a favorite trinket or memorabilia, add it to your tray for a personal touch. We added vintage forks and spoons for uniqueness and charm.
Quadrant 4: Conversational Piece – This quadrant speaks for itself, literally. If you so choose you can add an item that will spark up conversation with your guests.
Here are a few of our favorites:
Farmhouse and Fruits: For the first tray below we chose some apples and wood carvings.
Modern Minimalist: In the second tray we used a gold geometrical figure that adds a unique design element.
Artsy and Abstract:  In the third tray we spiced things up by adding different levels for a balanced look.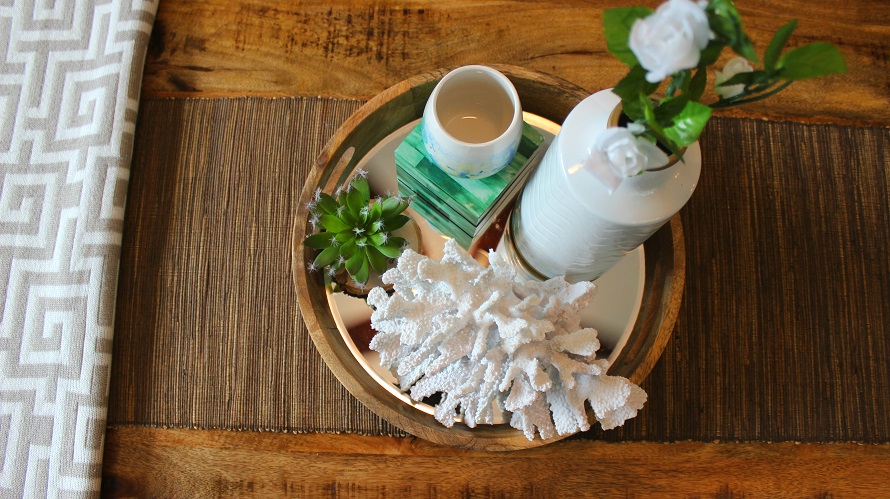 #4 Style It Your Way
However you choose to style your tray, make sure it's what you want and what you like. Also, don't forget to try placing your trays in unique locations. For instance, on your bed, coffee table or kitchen counter. Do you have some tray styling tips? Share with us in the comments section below.
Share your styles with us on Instagram using the hashtag #MyAshleyHome.