Welcome to another episode of This is Home: Nashville. This week, we're featuring Cale Dodds!
Singer-songwriter, Cale Dodds, has been named in Rolling Stone's "New Country Artists You Need To Know." Billboard and Rolling Stone both named Dodds' 2018 CMA Fest performance as one of the best things they saw from the four-day music festival.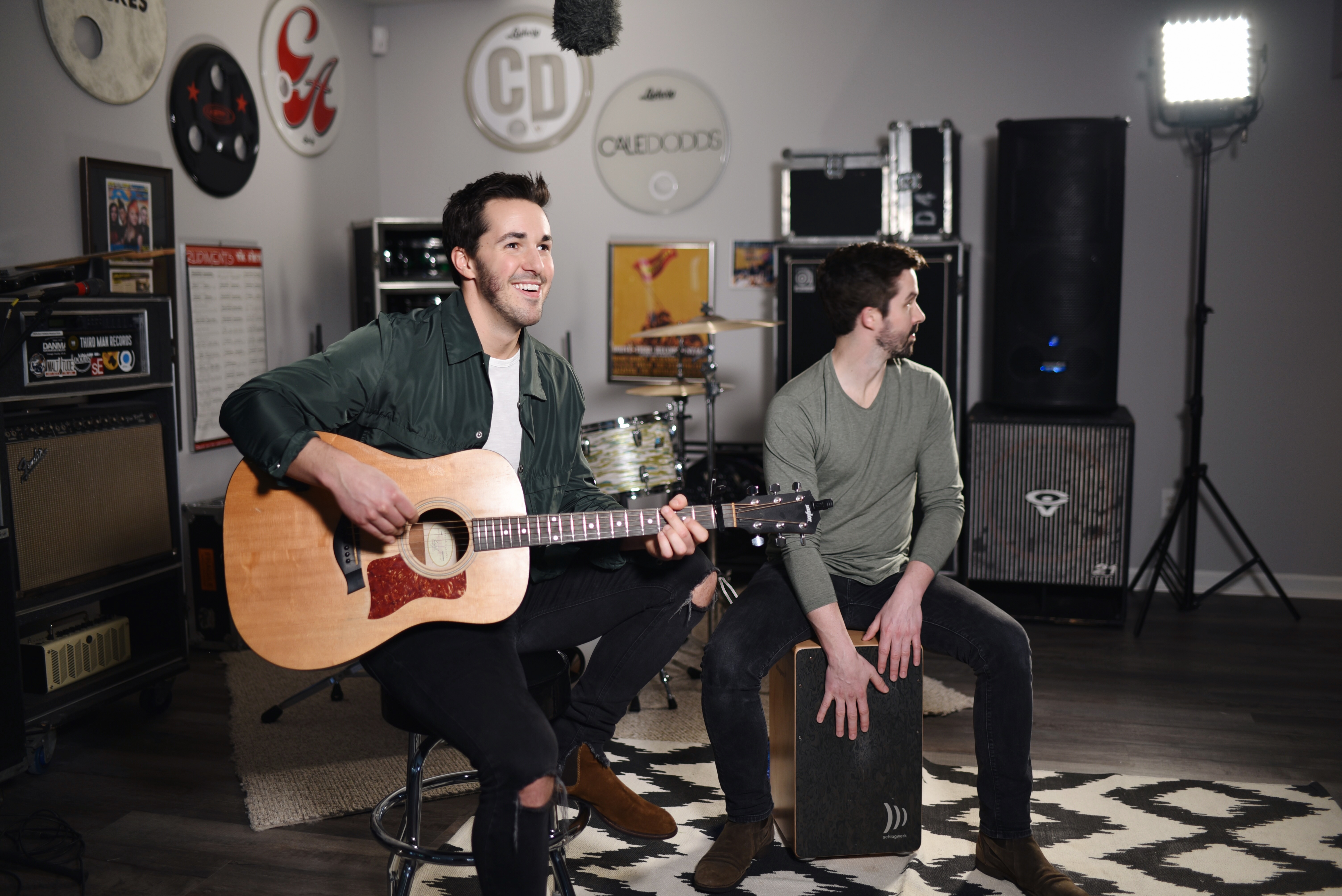 In October 2018, Cale Dodds released his new song, "What We Gonna Do About It;" which is the song he sang in the jam session portion of our This is Home video!
Cale Dodds Bedroom Tour
When Cale first moved to Nashville, he was living in a garage with a small twin bed. Cale joked that there were, "…two small rats named Pete in the corner." He said that he likes to remember that space whenever he's in his newly furnished master bedroom to remind him of how things have gotten better.
Cale showed us some amazing original Elvis Presley records that his grandmother got when she went to an Elvis show in high school. The records were a gift to Cale one Christmas. On that same wall he showed us other records that are important to him, such as the first country song he's ever heard and the first vinyl he has ever received.
Cale Dodds Living Room Tour
A versatile room for Cale is the living room which also doubles as the rehearsal and work out room. Cale told us that he hosts his writing sessions on the sofas in the living room, but also rehearses with his band in that room before going on tour.
One of the centerpieces of the living room is an old radio that Cale's dad used to listen to in college. He says it was, "the first radio that they grew up listening to country music on."
Check out the full tour here!
Enter Our This is Home Sweepstakes
For your chance to win a $1,000 room makeover, 2 tickets to Nashville, tickets to the Warner Sound Event, and meet and greets with artists, enter our This is home sweeps now! Make sure to stay tuned in to our IG to find out whose home we'll be touring next!