If there's one space in our homes that is underutilized, it's the fireplace. We light it occasionally throughout the coldest winter months, but when not in use, it can be a bit of an eyesore. We decided to get creative and come up with a few novel notions for putting that "box" on display. We hope it inspires you to use your favorite collectibles to create a stylish new take on your fireplace this season.
Spring/Summer
Completely empty the fireplace and fill in the empty space with greenery, bottles or vases. Flirt with flowers and foliage to celebrate the season.
Add a coastal theme with coral and shells. Display themed decor on the mantel, hearth and surrounding walls for a cohesive look. Sculpture and artwork help sell your seashells by the seashore story.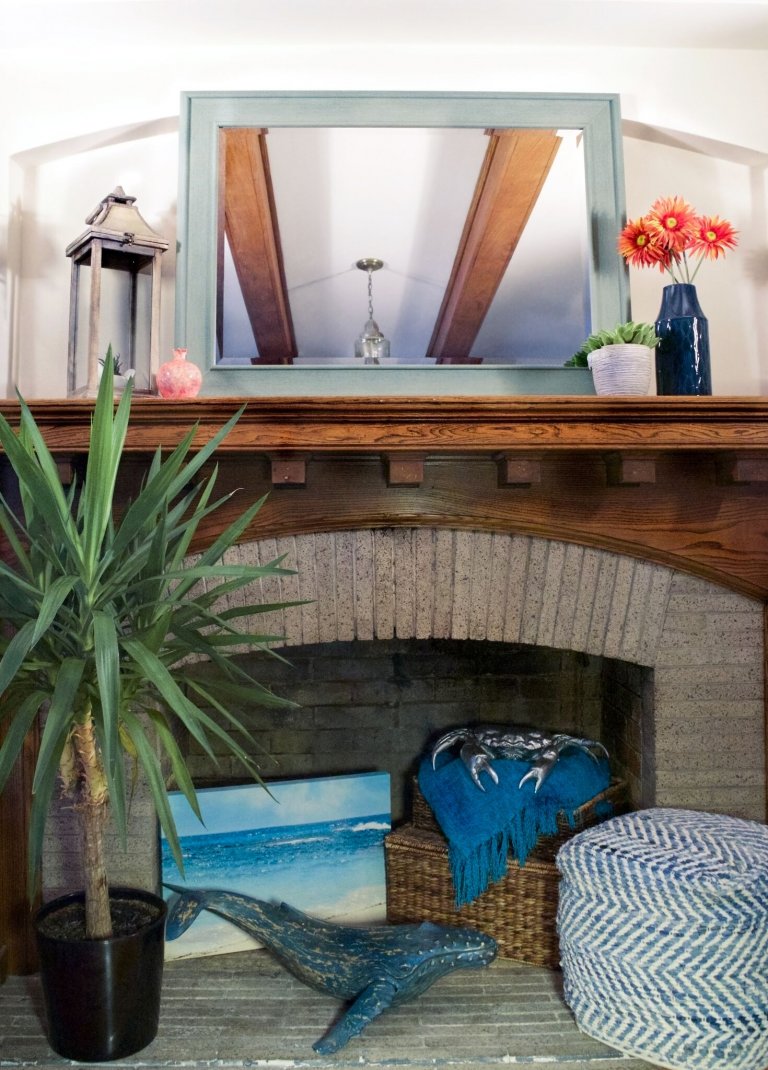 Fall/Winter
When it's time to showcase fall, fill in the gaps with shed antlers for a modern rustic look or make a campfire of glowing pumpkins and candles.
Holiday
If you don't happen to have a working fireplace, now's the time to get creative. Turn that empty space into a rustic rubric by using the logs themselves as art. Fill the entire space with logs turned sideways so their round ends are showing. Or light it up with a variety of candles and candle holders, lanterns and vases.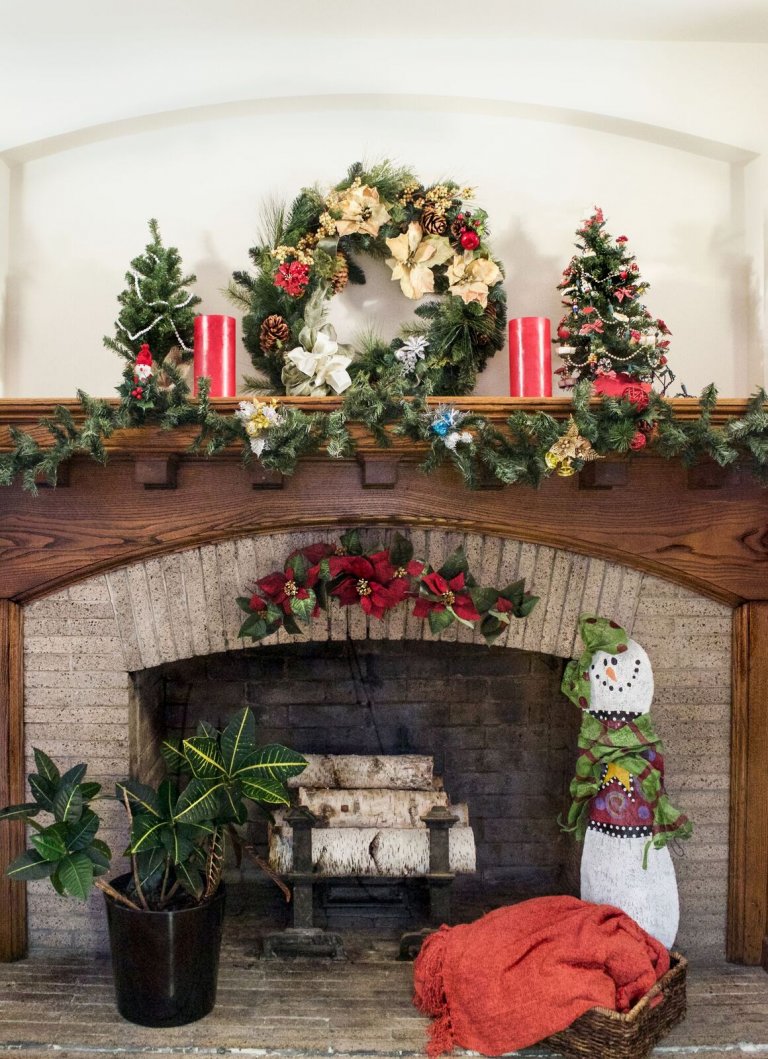 Anytime
A simple change for glass front or gas log fireplaces stacks art or collectables in front of the doors. Create a gallery look by leaning framed photographs against each other while you simutaneously block unsightly elements from view.
Your Turn
Show us your creative fireplace ideas on our instagram feed. Be sure to use #MyAshleyHome.