Adding a touch of spring to your space is easy with lovely, low-maintenance succulents.
Pretty Palette
When it comes to color, Mother Nature never makes mistakes. As you decorate for spring, take a cue from your favorite succulents. We love the high-contrast look of deep plum paired with bright lime, taken straight from the leaves of a Limelight succulent. Looking for something a little more subdued? Examine a succulent-filled terrarium and pull different shades of green for a chic monochromatic look.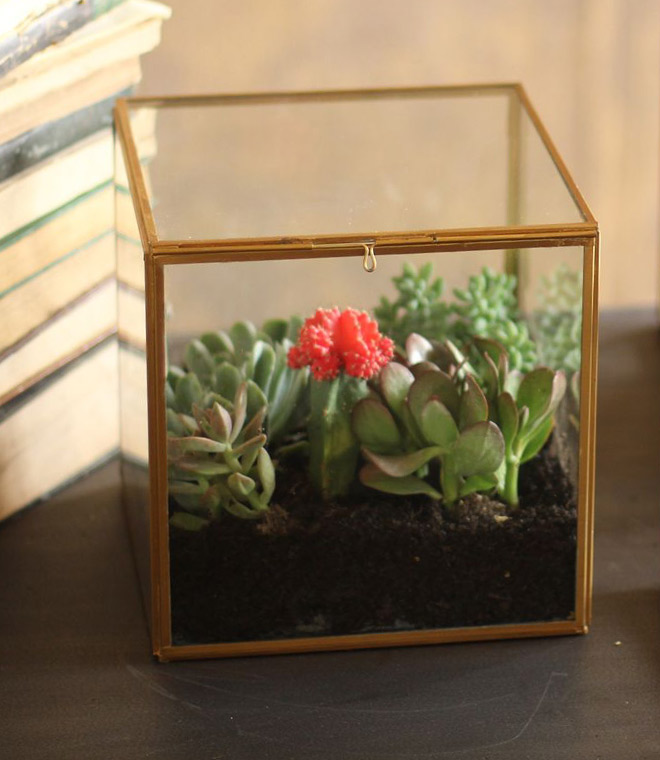 Easy Breezy
Unlike orchids, hydrangeas and other favorite florals, succulents virtually take care of themselves. With only occasional watering, you'll have luscious plants all season long. That said, be sure to follow the care instructions that come with your succulents. Or, better yet, ask an employee at the nursery or garden center where you're purchasing your plants. Each variety might require slightly different—but still easy!—care.
Power in Numbers
Small in stature, succulents make the biggest impact in clusters of three or more. We suggest mixing and matching different varieties to make a real statement. You can plant succulents and flowers in separate pots and line them along a window sill, or plant several together in the same terrarium. You can't go wrong either way.
Make sure to share your photos with us on Instagram using the hashtag #MyAshleyHome.
Happy Spring!