What comes to mind when you think of summertime? Perhaps, it's fresh-squeezed lemonade, pool days or maybe it's warm nights with fireflies passing by. Summer is such a long awaited, fun-filled season that many of us are not going to let the heat prevent us from enjoying theme parks, water parks, and even our own backyard. However, it's still vital for us to do what we can to prevent overheating. The trick to surviving summer is to beat the heat in style.
Here are some ideas to turn your sweat zone into a cool zone (click any idea to skip ahead):
Stay Hydrated
This one is most likely a no-brainer. It's crucial to stay hydrated while outdoors. Drink regular water or get creative with fruit-infused water and H2o-filled fruits like watermelon. When entertaining guests, consider decorating your outdoor table with plenty of attractive drinkware filled with colorful beverages.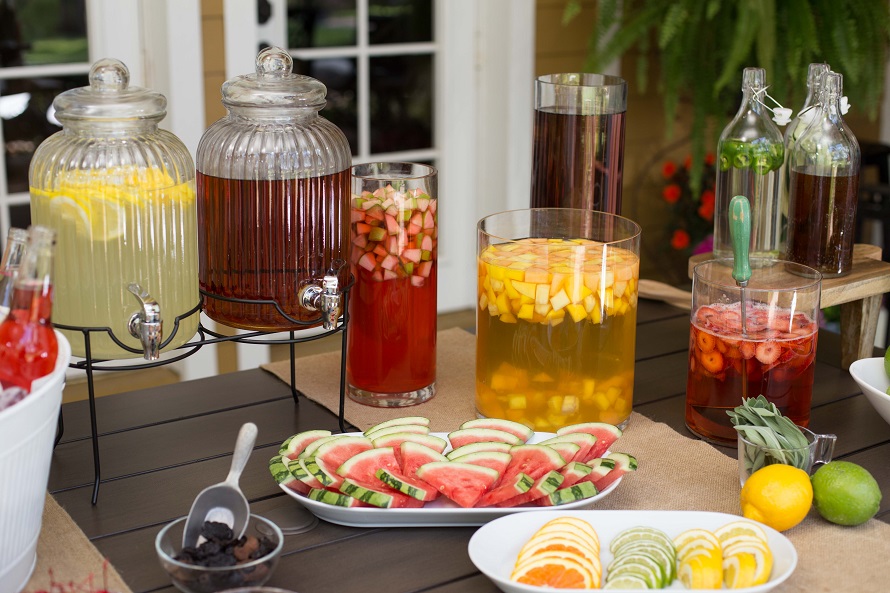 Add a Patio Umbrella
What better complement for your outdoor furniture than a patio umbrella? With so many colors to choose from, it can be stylish and functional at the same time. Open one overhead to protect from harmful UV rays and let the breeze flow through while you enjoy the scenery.
Dive in the Pool
Pull out that stylish swimsuit or pair of trunks you've been waiting to wear, and head for the pool. There's nothing like diving in and feeling heat relief as the water splashes over your body. It's even better when you have loved ones to enjoy the day with. Go ahead, grab a beach ball and amp up the fun!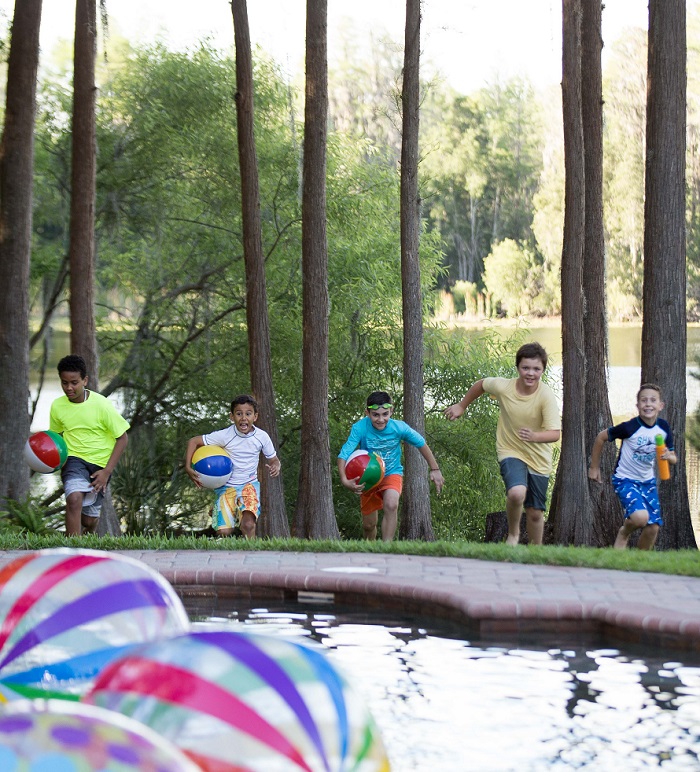 Relax in a Lounge
If jumping in the pool isn't quite your style, chill out in an outdoor lounge chair. Simply being near water, watching it flow, and reading a good book or magazine can be so relaxing. Keep a portable fan or outdoor umbrella nearby to cool you off if the temperature starts to rise a little too much. You could even decorate your sitting area with an end table and decor. Say hello to your personal outdoor oasis.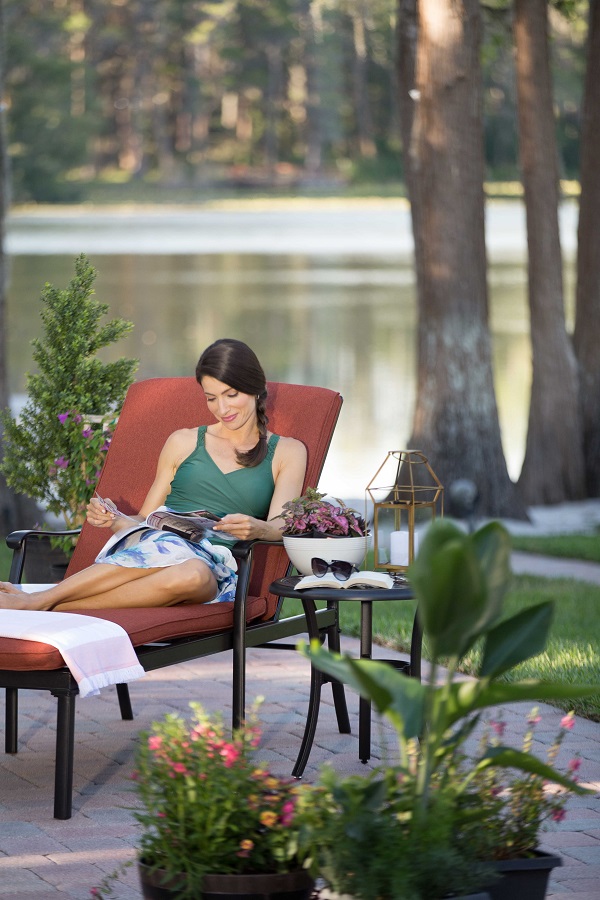 Enjoy a Frozen Treat
What is summer without ice cream? Whether you're passing down the tradition of waiting for the ice cream truck with your children or simply visiting the grocery store to re-stock your fridge, it's safe to say that frozen treats are staple items during this season. Depending on what you get, the dog might even lean for a lick or two.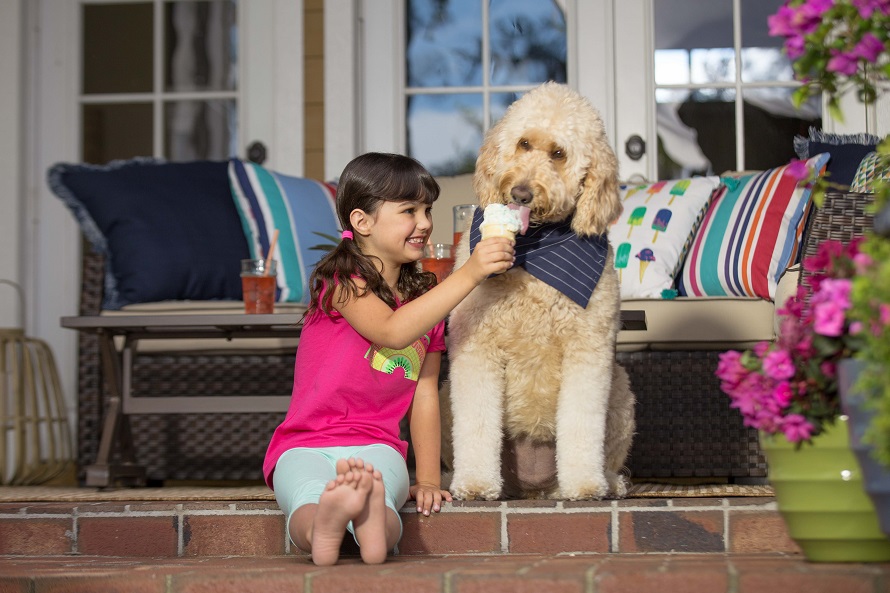 Eat Fresh Foods
Fresh fruits and veggies always help us cool down and beat the summer heat. You'll find cooking inspiration by browsing an abundance of recipes, or you can create your own dish. If you're entertaining guests, it would be a great idea to set up a refreshing salad bar and decorate the dining table with a stylish theme.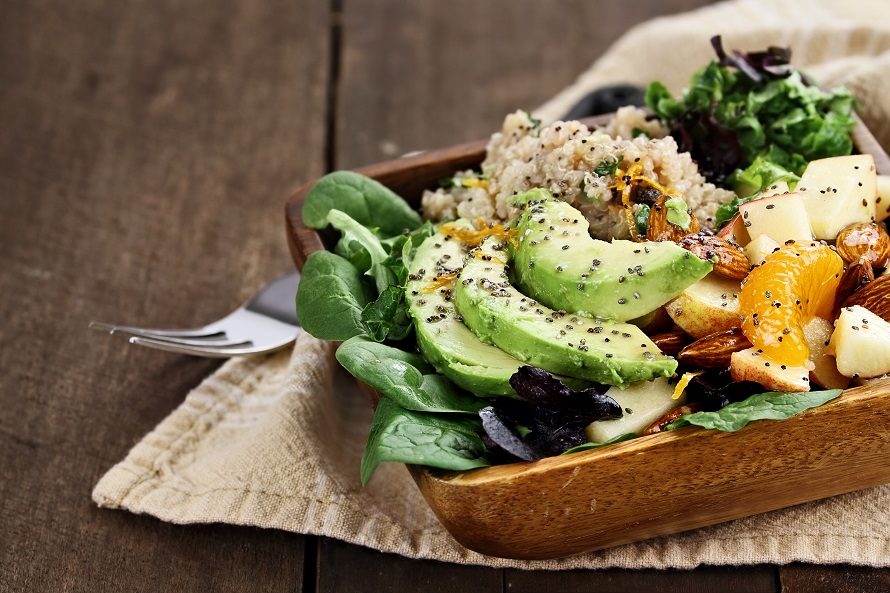 One of our favorite fresh foods to enjoy with family and friends is avocado. Avocadoes have countless health benefits and taste excellent in guacamole, salads, sandwiches, and more. Since we were discussing frozen treats earlier, how great would it be to turn an avocado into a popsicle? Here's a flavorful recipe.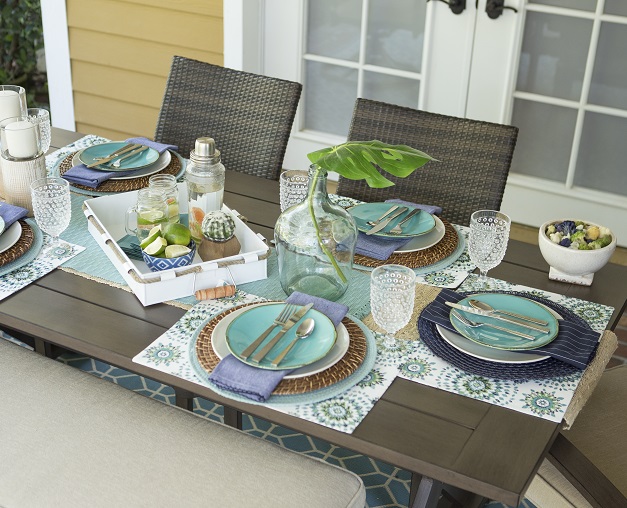 Ingredients:
3 fresh avocadoes
3 cups coconut milk
6 tablespoons honey
6 tablespoons lemon juice
Instructions:
Blend all ingredients together on high until smooth.
Pour into popsicle molds and insert wooden or plastic sticks.
Freeze for at least 3 hours.
Take them out and enjoy!
How do you stay cool and beat the heat in style? Share your pictures with us using hashtag #myashleyhome.