"Rrring!" the alarm sounds, and it's time to get the day started. You swing out of bed, place your feet on the hardwood floor, and look out your large bedroom windows. Surrounded by exposed brick and concrete walls, you get ready for the day by choosing an outfit from your neutral-toned, relaxed wardrobe. Dressed and ready to go, you grab your messenger bag, kiss your Great Dane puppy "Blue" goodbye, lock up your loft and scurry downstairs into the uber-cool streets of Chicago's Lincoln Park.
First stop: your favorite corner coffee shop to grab a latte before starting your workday. On the way there, you soak in all of the grit, raw beauty, historic architecture, street art and industrial elements of the neighborhood. You're in love with everything this city has to offer. This is what inspires you. This is home.
Discover the Urbanology Lifestyle inside an Ashley HomeStore and experience that feeling of loft living in the big city. A downtown vibe full of raw elements, rough textures, industrial details and eclectic pairings. A commingling of distressed wood, weathered metal, menswear-inspired upholsteries, muted neutral palettes, concrete touches and unexpected twists. The furniture styles within Urbanology are undeniably edgy and cool. Enjoy a sneak peek into this Lifestyle…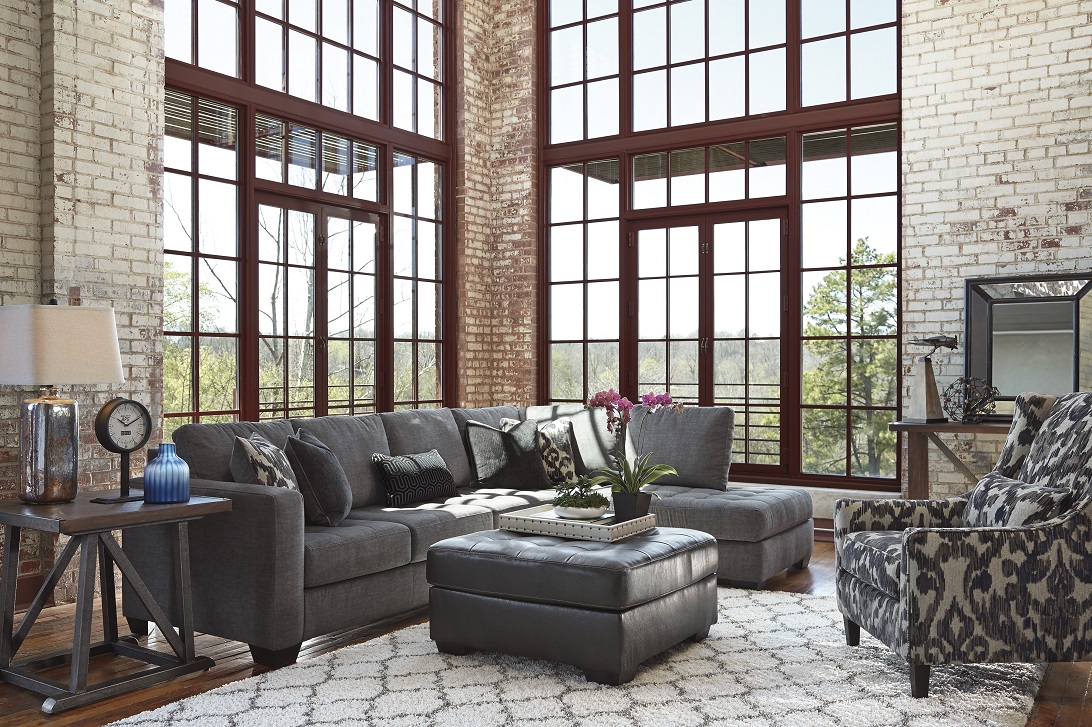 The Owensbe sectional pairs thickly cushioned comfort with stylish linear profiles. Perfectly on-trend wood and iron tables create the ultimate inviting and industrial-chic living room look. Mix-and-match decor ties the natural elements together.
It's elementary, my dear Watson. Starmore dining showcases the elements of style in such a tasteful way. Cast cement inlays, sleek, tubular metal and solid acacia wood play well together in any setting.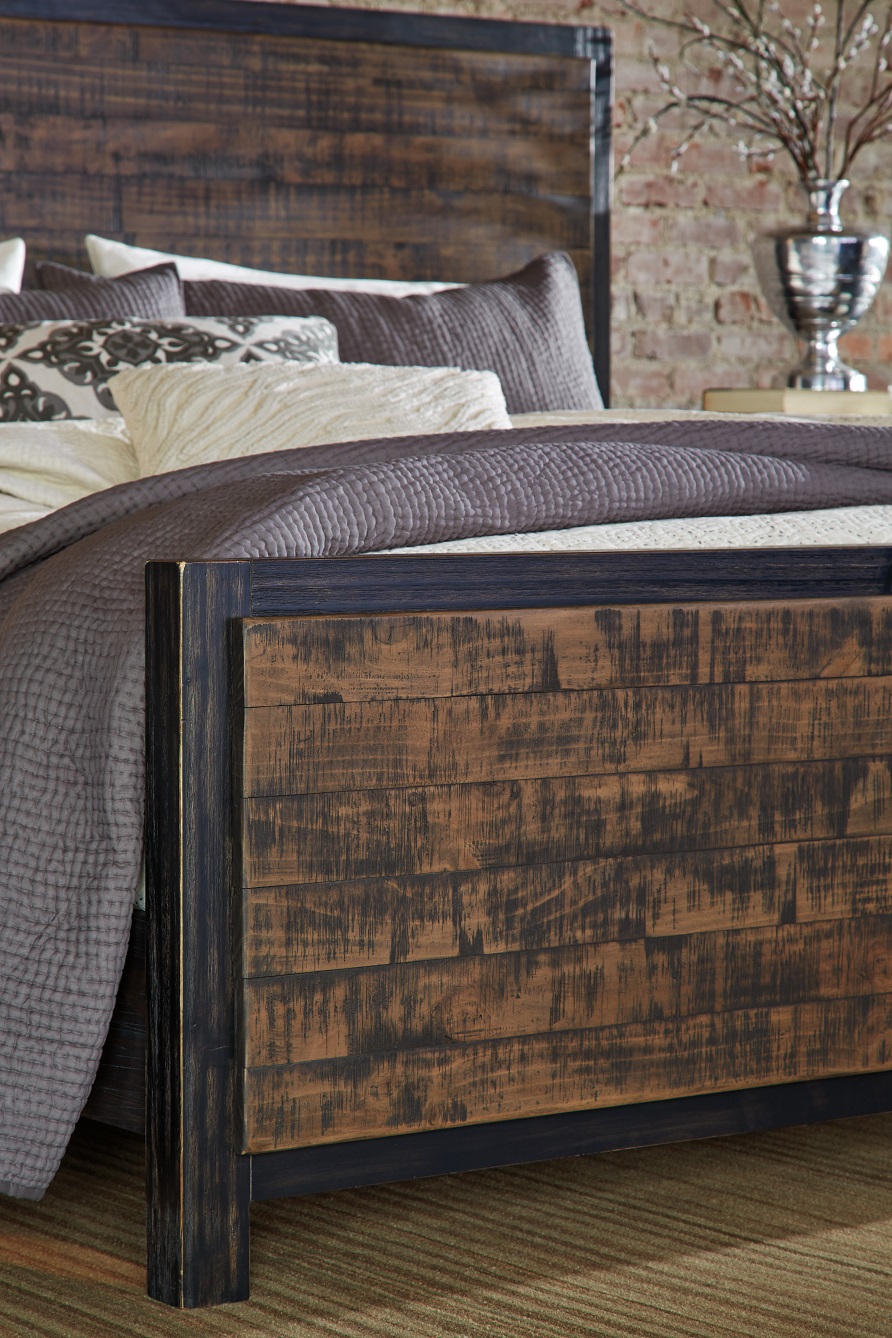 Doubly cool color treatment of dramatically distressed wood proves the beauty's in the details. Wesling bed delivers a one-two punch of style and laid-back attitude. Doesn't it just make you want to climb in and curl up?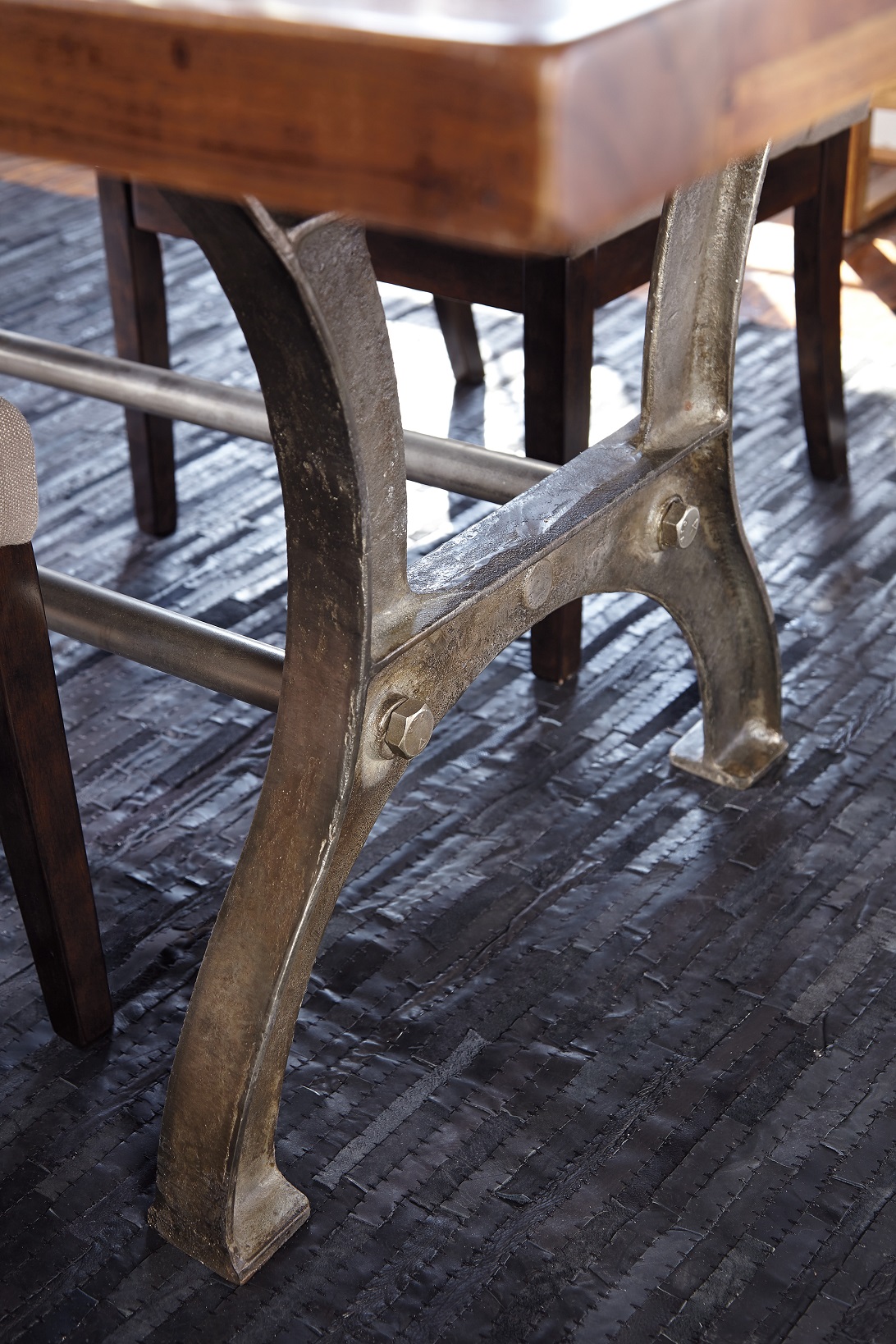 Inspired by sturdy cast machine bases used at the turn of the century, Ranimar's heavy metal distressing transforms the ordinary to an extraordinary dining experience.