Vintage Casual is a haven to relax and reflect. This lifestyle features a wide array of product that will certainly accompany the most valuable treasures. This Lifestyle is familiar and nostalgic. Soft curves and upholstered beds exude romance. European inspired design elements create a charming ambiance. Neutral tones and metal accents enhance effortless style.
Meaning and Memories
The guests who will fall in love with this lifestyle are ones who have a passion for travel and enjoy making memories. Finding hidden treasures gives them joy as they are not in a rush to put each room together. "Eclectic style" describes them perfectly. Each piece in the home has meaning. Every room is charming and inviting. A feeling of ease sweeps over anyone who enters a Vintage Casual space.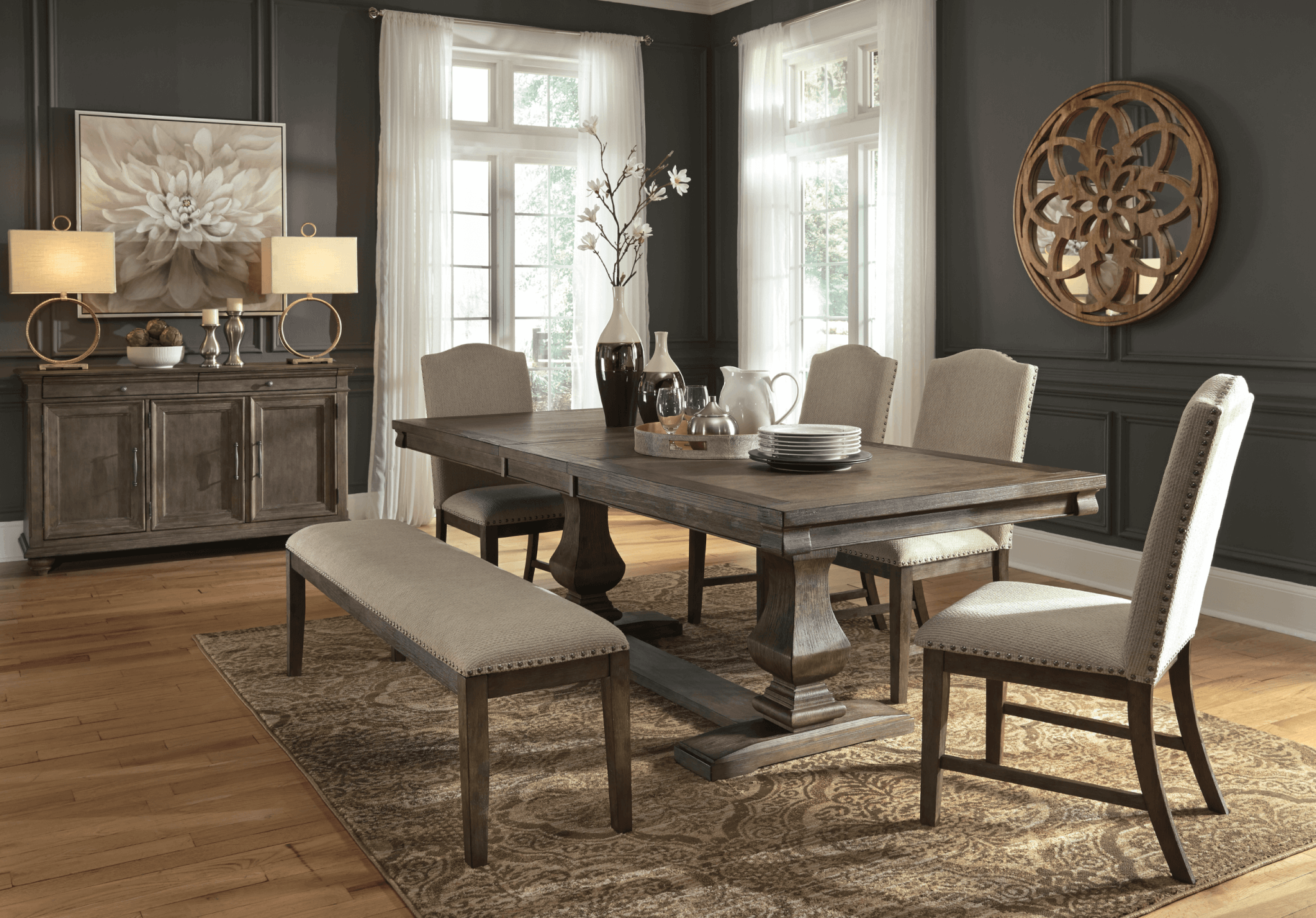 Dining Room
Johnelle dining is one of the most popular Vintage Casual styles because of its warm upholstery and stylish nail head trim. Accessorize it with a softly-hued rug, a vintage chandelier and gorgeous tabletop accessories and you are set!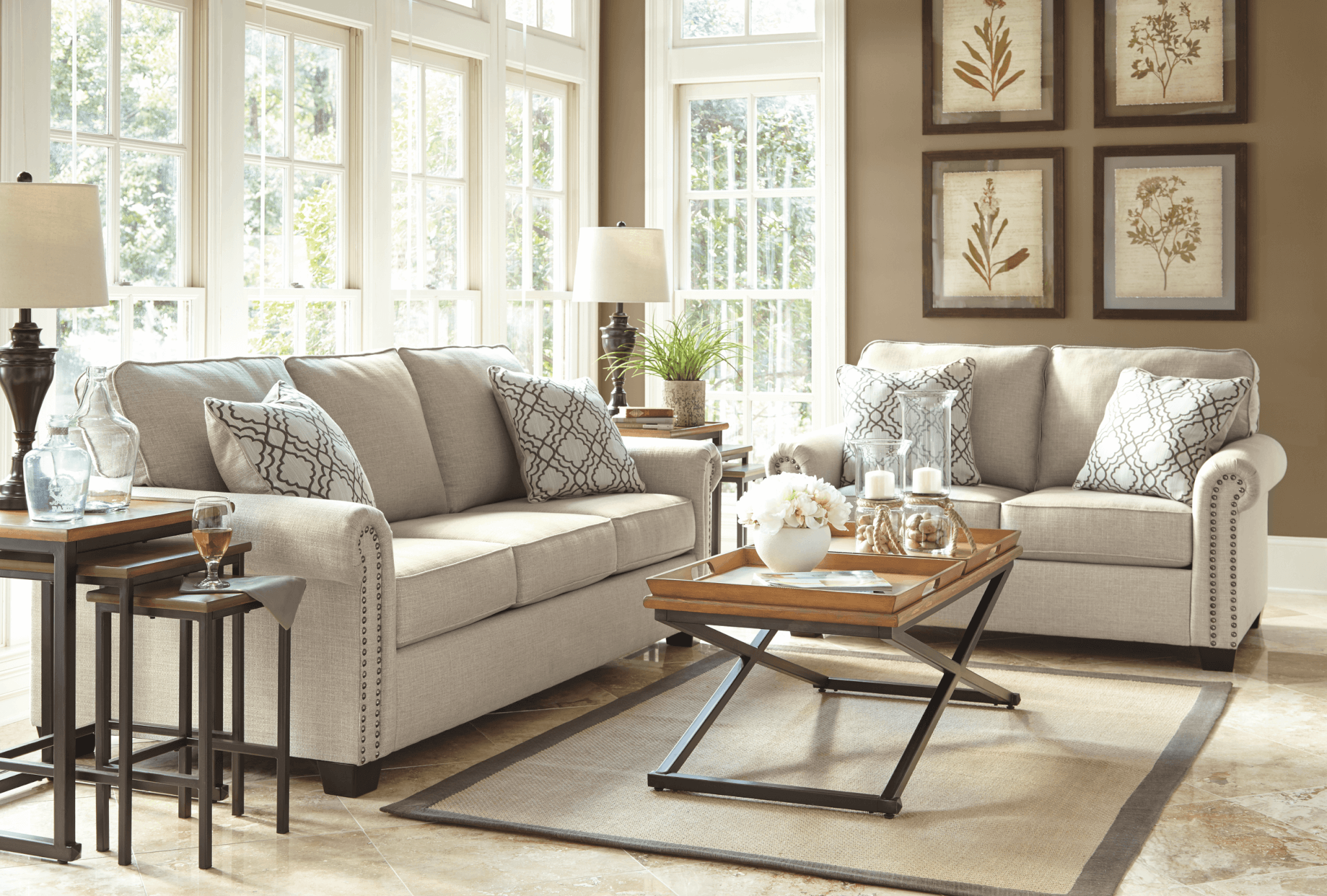 Living Room
To complete your Vintage Casual makeover, pair this group with the Farouh sofa and loveseat. Graceful pleated roll arms represent the essence of refined furnishings of yesteryear, updated with relaxed linen-weave upholstery to suit today's lifestyles.